Our visit to Singapore for two days, the smallest country in Southeast Asia, was our first stop in Asia. It was impossible not to love it even though it was just 2 days. Singapore welcomed us with open arms and gave us food in their sacred temples. Undoubtedly, it was the most modern city we had ever seen. The best thing is, it is very well connected to remote places from the city where you can get lost.
Singapore is the nerve center of commerce throughout Asia, making it one of the richest cities in the world. Despite being expensive, it is ideal for backpackers. If you don't believe us, check our travel budget. Asia is very cheap and the dream of every backpacker. And, to reach Asia, you will probably have to make a stopover in Singapore. So, we created this guide of things to do in Singapore in two days.
THINGS TO DO IN SINGAPORE IN TWO DAYS
Over the two days we spent in Singapore, our routine was visiting a traditional neighborhood in the morning and finishing the afternoon at Marina Bay and Clarke Quay.
Things to do in Little India Singapore
Race Course Street
Our hostel was not far from Little India, so we walked to the first temples we wanted to visit, the Sakya Muni Buddha Gaya Temple and the Leong San See Temple (both are Buddhist but of very different styles), which are located in number 366 and 371 of the Race Course Street. In these temples, as in most of the ones we visited that day, we had to take off our shoes to get in.
Serangoon Street
After seeing these temples, we went to Serangoon Street. This is the most important avenue where the most of the temples are located. At 555th, we found the Sri Vadapathira Kaliamman Temple.
While we were walking down the street to the Little India subway, we found the Sri Srinivasa Perumal Temple at number 397th. This Hindu temple was the first one we saw with a gopuram. Gopuram is the name of typical colorful pyramids that adorn the doors of some Hindu temples, filled with figures of animals and deities.
We went down the Serangoon Street to number 141st, where the Sri Veeramakaliamman Temple was. Inside, we enjoyed the ritual that was being celebrated.
Also, the giant mall Mustafa Center is on the same street, at the junction with Syed Alwi Road. The building is composed of 8 floors. If you have time, don't miss the last floors, where there is a supermarket with all kinds of take away Indian food.
Finally, we visited the colorful facade of the House of Tan Teng Niah.
little india singapore map
Things to do in Chinatown Singapore
Padoge Street
Just at the exit of the Chinatown subway, we find ourselves in the middle of a street market filled with a variety of Asian objects. Most of them sold souvenirs to those of us passing through. This is Padoge Street, where we strolled through and looked around the small stalls.
sri mariamman temple
At the end of the street, we found the cows that guard the perimeter of the Sri Mariamman Temple and its impressive entrance tower.
I don't know how objective I am when talking about this temple, but it enchanted us. Until then, in all the temples that we had visited in Singapore, we felt like we were just visitors. The Sri Mariamman temple transported us. From the splendid doorway, we could hear songs that gave us goosebumps. It was easy to imagine yourself in any place of worship of India, since there were no tourists, or at least they were not the majority. However, it was probably part of my selective memory because the Sri Mariamman Temple is the most visited Hindu temple in Singapore, and it does not surprise me.
Seeing the colorful figures of the gopuram with the voices of worship in the background is something you have to experience.
Once we took off our shoes, we entered the temple and a man told me to take a cloth to cover my shoulders. I recommend girls to wear long and loose pants. They stay cool, and unlike shorts or miniskirts, you will not have a problem entering the temples.
Once inside, we were able to enjoy all the color and mysticism that we saw from outside, as well as to see the ritual that was being celebrated.
HOW TO EAT FOR FREE at Sri Mariamman Temple
While the majority participated in the songs or accompanied them with percussion instruments in the central part, to the left is a queue that ends in three tables with huge trays full of aromatic Indian food. It was about 1:00 pm on a Sunday, so if you have the opportunity to go to Singapore and visit the Sri Mariamman Temple, I recommend you to go at that time and day of the week. If you are lucky, they will invite you to eat with them.
After waiting to reach the end of the queue, they gave us a tasty dish with a nice smile. It was a vegetarian dish, although we only were able to distinguish the rice, beans and a paste that I bet that was made with pumpkin. They offered us coffee with milk to drink and nothing else – no napkins, no silverware, not even a glass of water to soften the spicy dish.
I had never tasted anything so spicy in my life. Also, the hot coffee only made the situation worse. Nonetheless, we could not be more excited.
Eating while seated on the floor using only our hands, accompanied by Hindu families who smiled at us amiably and curiously, along with the drums and songs in the background, are things we will never forget.
JAMAE MOSQUE
The next thing that we went to see was the Jamae Mosque and its blue facade.
Going in the opposite direction, we came to the intersection of Temple Street and Smith Street, where there were many Asian food stalls, including a pedestrian street parallel to these two. We had planned to eat here before we were invited to have lunch at the Sri Mariamman Temple.
BUDDHA TOOH RELIC TEMPLE
Our next destination was the Buddha Tooth Relic Temple. This Buddhist temple is a must on your trip to Singapore for two days. We liked it a lot! However, I did not have too much time to take photos inside. They literally kicked me out for not having my shoulders covered.
OTHER THINGS TO SEE IN CHINATOWN
Two other temples a little further away are the Thian Hock Keng Temple and the Singapore Yu Huang Gong. If you go to Singapore for two days, you will have enough time to visit them, although they were not the most impressive Buddhist temples we have seen.
To finish the tour through Chinatown, we went through the Maxwell Food Center. There are plenty of food stalls in this market. We had some fruit juices, watermelon and dragon fruit, which we loved.
Chinatown Singapore map
Things to do in Marina Bay
If you have to choose an area so that you can see all the wealth of Singapore, I'd suggest you to go to the main center, Marina Bay. In contrast to the more traditional and eastern neighborhoods, the Marina Bay area shows you all of Singapore's development. Skyscrapers, works of unique architecture, and shows of lights will leave you speechless.
If you travel to Singapore for two days, I assure you that in the end, you will pass by this area on both days. In fact, it is a place that catches you. Our perfect place to end the day.
Marina Bay Sand
To see one of the best views of the city, it is essential to go up to the majestic Marina Bay Sands. This hotel is made up of 3 towers each standing at 200 m tall. A boat shaped platform connects the towers at the roof. Here, you will also find one of the most impressive infinity pools in the world. If you travel with a low budget, you still can go up totally for free. We will tell you how in the next section.
CE LA VI RESTAURANT
In tower three of Marina Bay Sand, which is located more to the left if you turn your back to the bay, you will find access to a rooftop restaurant called CÉ LA VI. Upon entering, the elevator is on the right-hand side. It is guarded so that tourists cannot get away with paying the 23$ ticket that they charge to go up to the Sands Skypark (which, by the way, is one level below CÉ LA VI).
The trick is to say that you have a reservation for dinner. I don't know if it is always like this, but they didn't check if it was true. The meal is at least 40$ per person, and when we went up, no server checked anything.
I recommend you to arrive before the sunset so you can see the bay during the day, evening and night. From here you can also see the impressive pool that is separated by a glass that can't be flanked. We have not found a way to slip into the pool yet. So, if anyone knows how to sneak into the pool, please let us know. Only people staying at the hotel can enjoy it. Although at 400$ per person a night is totally unaffordable for those on backpackers' budget.
Gardens by the Bay
The most characteristic of these gardens is the gigantic artificial and ecological trees that create the grove called SuperTree Grove. These trees collect water from the rain which is used for the gardens' maintenance. They also generate energy through photovoltaic panels that is used to light them during the show that we could enjoy at night, as we will tell you below.
The entrance to the gardens is free. However, you have to pay to access the top of the super trees and the walkway. There are also two gigantic glass and steel greenhouses. Inside the green houses are recreation of Mediterranean climate (Flower Dome) and tropical climate (Cloud Forest). You will also have to buy a ticket to enter these facilities.
Within the free zone, there are different gardens: a palm tree garden, an Indian garden, a Chinese garden, etc. We did not have time to explore them all, but what we saw seemed like an overly manicured place. There were lots of Buddhist sculptures and rocks laid out. While I have no doubt that everything was designed with great care, I had the feeling that nothing was there by chance. The most insignificant flower or small stone was there because someone decided it was. It is a strange feeling to be surrounded by nature and yet for it to feel so artificial at the same time. In addition, the imposing shadow of the Marina Bay Sands can be seen at any moment from inside the gardens.
You will find the views of Gardens by the Bay while crossing the terrace of CÉ LA VI. They put on a light and sound show in the Supertree Grove area at 7:45 p.m. and 8:45 p.m.
We watched the show from the hotel terrace. However, I think it would have been more impressive to see it from inside the Gardens. We hardly heard the music of the show from so high above.
Event Plaza
The same thing happened to us with the show called "Wonder Full" that they gave in the bay. We saw it from above rather than from the bleachers of the Event Plaza, which is right in front of the hotel. This show is repeated every day at 20:30 and 21:30. On Fridays and Saturdays, there is another one scheduled at 23:00.
For that reason, I recommend that you go up at sunset to the terrace of the Marina. However, go down to both Supertree Grove and Event Plaza to see the two shows.
Merlion
Once we came down, we went across the bay to see Merlion, the symbol of Singapore. From here, you can see breathtaking views of the bay.
Clarke Quay
To finish the day, we recommend you to cross through the right bank of the river until you reach Clarke Quay. It is a congregation of bars and restaurants with outdoor terraces. These bars serve food from all over the world. Clarke Quay has a lot of life during the evening. What we liked most about this area was the flashy lighting and the colorful tents that covered the sidewalks. Singapore is not cheap. Clarke Quay, although it is a place to eat street food, the price level is comparable to any place in Madrid. In our case, we went just to take a look (it's worth it), but we dined in a less touristy area. For those with higher budgets, it is a very good option as there are countless food stalls from all over the world.
Marina Bay and Clarke Quay Map
OTHER THINGS TO DO IN SINGAPORE IN TWO DAYS
NEW BUGIS STREET
The New Bugis Street market is an ideal place to buy souvenirs in Singapore. Even if you do not intend to buy anything, it is enjoyable to get lost within the countless stalls. They sell everything: exotic fruits, clothing, souvenirs, electronics …
Although it is a tourist site, most of the visitors are local young people hanging out. It is open every day at 11:00 to 23:00.
VISIT THE ARAB QUARTER
Arab Quarter, also known as Kampong Glam, is the quintessential Muslim neighborhood of Singapore. we were staying in this neighborhood which is smaller than Little India and Chinatown. That's why we did not do a particular tour but we were seeing it in parts.
The main attraction in this neighborhood is the Sultan Mosque, which is considered the national mosque of Singapore.
Our hostel was on Arab Street, a street full of Arabian shops and bazaars where you can buy carpets, perfumes, and Arabic food. I also recommend walking on the pedestrian street Bussorah Street. At night, it is quite lively as restaurants set up tables outside to entice passers-by to dine on their terraces.
BOAT QUAY
Just like Clarke Quay, Boat Quay is an ideal place to dine and have a drink. In addition, different boats sail from here and take you across the river to admire the city. The price is around 20 $ per person.
SINGAPORE FLYER
If you want another view from up high, I recommend you to take a ride on the highest Ferris wheel in the world, the Singapore Flyer, at 165 meters. The price is 33 $ per person. You can book your ticket from here.
SINGAPORE BOTANIC GARDENs
The Singapore Botanic Garden covers an area of 55 hectares. Just like Gardens by the Bay, it is an ideal place to disconnect from the city. Inside, the National Orchid Garden stands out with more than 1,000 species. Although the entrance is free, you would have to pay an entrance of 5 $ to see the orchids. You can find more information here.
ORCHARD ROAD
And although we were not into shopping, if you don't plan a holiday without buying, I recommend visiting Orchard Road. On this avenue, you will find many international and local shops.
SENTOSA ISLAND
Sentosa is a small artificial island connected to Singapore. They have created a majestic resort, attractions, and museums to attract both foreign and domestic tourists in this island. If you spend more than two days in Singapore and feel like going to the beach, Sentosa has paradisiac beaches with fine sand.
PROHIBITED THINGS YOU SHOULD NOT DO IN SINGAPORE
Singapore is also known to be a country with rare and restrictive laws that we could end up flirting with at any time if we are not careful.
Therefore, to help future travelers, I have included this section a list of prohibited things that you should not do when traveling in Singapore.
EAT AND DRINK IN PUBLIC TRANSPORT
We've all done it, so I would not be surprised if you carelessly do it in Singapore. Be careful because it is prohibited and fines are quite high for offenders.
CHEWING GUM
Singapore is concerned about the cleanliness of its streets more than any city that we have visited. Gum spat out on the streets are any city street sweepers' nightmares, and Singapore has made a point to address this problem. Chewing gum is forbidden! Matter of fact, it is forbidden to sell, own or smack it. There are some exceptions, for example, if the doctor prescribes some type of medical gum.
LITTERING
Continuing with this lineup, littering instead of using bins is also punished. Needless to say, so is spit – it is also considered trash. The fines are $ 1,000.
SMOKING IN PUBLIC SPACES
This is practically the same as in any developed country. No smoking in bars, restaurants, hotels, schools, hospitals … In the streets, you can smoke as long as you don't throw the butts on the ground.
CROSSING THE STREET WITHOUT LOOKING
Responsibility on the streets and roads is as much for drivers as is it for pedestrians. Reckless pedestrians who cross without looking are fined $ 500 for putting their lives at risk.
SLEEPING IN PUBLIC
Sleeping in public is prosecuted by law – forget about partying until very late and falling sleep on a bench, not even a little nap in the park after having lunch.
SHOWING AFFECTION IN PUBLIC
We continue with decency standards in Singapore. Kisses, hugs, groping, all of the above. Lovers are to give themselves love in their own homes.
PORNOGRAPHY AND PROSTITUTION
Pornography and prostitution are punishable by imprisonment. A few years ago, there was a very well-known case of a young man who managed to store a lot of porn videos and sold them online. He was then, of course, imprisoned.
BE NAKED AT HOME WITH OPEN WINDOWS
The laws do not leave you alone, not even in your own house. If you are naked in your house and the neighbors see you by chance, they can report this and you can punished, even with jail time. Watch carefully that there are no open windows where a voyeur could sneak through.
DRUGS
Most countries pursue and prosecute drug trafficking. In Singapore, it is punishable with death. They are very strict in this regard.
TRANSPORTation IN SINGAPORE
The best way to get around in Singapore is by metro. It is fast, efficient, punctual, and connects practically all parts of the city. There are two types – MRT, Mass Rapid Transit, and LRT, Light Rail Transit. They go distinctly below and above ground, respectively. You can find the map of the connections here.
If you are going to visit Singapore for two days, the best option is to buy a tourist ticket for two days called Singapore Tourist Pass, which allows you to use the subway as many times as you need. The price of one day is 10 $ and two days is 16 $. You can buy this ticket only at the following stations: Orchard, City Hall, Raffles Place, Bayfront, Tanjong Pagar, Harbourfront, Chinatown, Farrer Park, Changi Airport, Bugis, Lavender, Jurong East, Kranji, Woodlands and Ang Mo Kio. The pass is valid until the 00:30 hours after the day that expires since the subway schedule is 5:30 am to 00:30 in the evening.
To get from the airport to Singapore, we can also use the metro as the airport has its own station. When on this route, you will have to transfer at the Tanah Merah stop.
WHERE TO STAY IN SINGAPORE IF you travel as backpacker
In Singapore, there are different accommodation options with shared rooms where you can meet other backpackers and stay for cheap.
We stayed at The Shophouse in the Arab Quarter. It was not a place that we loved but it was quite cheap considering how expensive Singapore is.
If I have the chance, I will try another hostel the next time I go back. Although I think you can find the cheapest ones in Little India or Arab Quarter.
The two days we spent in Singapore were amazing. Of all the destinations visited in Southeast Asia, this is certainly where I could live. In Singapore, you have all Asia just around the corner but with the standard of living of a western capital.
OTHER INTERESTING INFORMATION FOR TRAVELERS VISITING SINGAPORE
BEST TIME TO VISIT SINGAPORE
Singapore is a country that you can visit throughout the year. The driest months are from February to October, so I suggest visiting around those months. The temperature is warm year-round regardless of the season.
VISA
From most countries, traveling to Singapore as a tourist, a visa is not required. For most passport, you only have to meet these requirements to enter the country:
Have a passport that does not expire within 6 months.
Airline ticket showing your subsequent departure from the country.
Certificate of vaccination for yellow fever in the cases I will mention below.
Anyway, I always recommend checking on iVisa if you need something else.
VACCINES
If you visited a country with yellow fever epidemic within 15 days prior to your entry into Singapore, you are required to show a certificate that you have been vaccinated.
Here is a list of countries where there is yellow fever.
TRAVEL INSURANCE
It is very advisable to purchase travel insurance to visit Singapore. From my experience, Heymondo is one of the best travel insurance companies and the one I recommend for your trip to Singapore. Besides, you can get 5% off for being our reader. If you are a frequent traveler like us, you may be interested in a annual multi-trip travel insurance plan.
Can you imagine having unexplored beaches, unique coral reefs, orangutans in freedom, dreamy sunsets and ancient temples one hour from your city?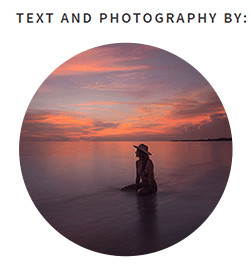 ---
– other posts of the southeast asia collection –