2022 Swiss & French Alps Photo Tour
The Best of the Alps in the Fall
Join us for a Swiss & French Alps photography workshop to capture some of the most breathtaking landscapes in the highest mountains in Europe. From massive peaks, impressive glaciers, and epic valleys to photogenic waterfalls, turquoise lakes, and beautiful alpine villages, this region of the Alps is one of the best natural wonders in Europe.
We are running this Autumn Alps photo tour from October 13th to 20th, during the best time of year to photograph the forests' fall colors and the first snowfall on the peaks.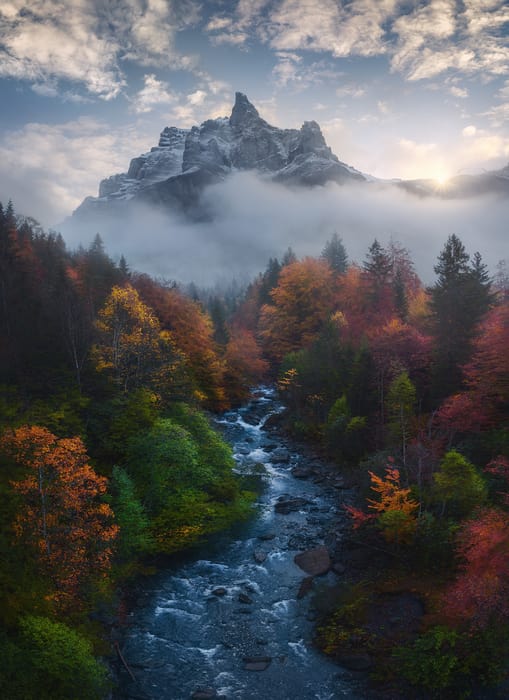 OVERVIEW
Our Swiss & French Alps photo tour will mainly focus on capturing the most iconic landscapes in Switzerland, along with some magical locations in France, during the best moments of light. This time of year also coincides with the end of the Milky Way season, so we might have the chance to do some night photography as well before the moon rises.
Over 8 days, we will visit quintessential locations in Switzerland, such as Lauterbrunnen Valley, Oeschinensee Lake, and the famous village of Zermatt; and other stunning, little-known locations in France, such as Cirque du Fer-à-Cheval and some hidden waterfalls surrounded by golden fall colors. We will go up to different viewpoints by cable car and take trains and funiculars to access some of the most dramatic views in the Alps.
We will personally help you capture the best possible images during our Swiss and French Alps photography workshop and show you the best techniques to shoot any subject in different light conditions: sunrise, sunset, midday, twilight, night, etc.
Swiss & French Alps Photo Tour highlights
Photo tour from October 13

th

 – 20

th

, 2022 – 1 LAST SPOT!
Group size: 10 participants + 2 instructors.
Main topics: Landscape photography – Mountains, forests, and waterfalls.
Main areas: Switzerland and French Alps
Accommodation included in top hotels close to the best locations
Transportation included in two vehicles to travel comfortably with all the luggage/camera bags.
All cable cars, railway, and funicular tickets included.
Download the official Alps Photo Tour brochure
2022 Swiss & French Alps Photo Tour Itinerary
The itinerary of our Alps photo tour can be flexible. We know the area very well, so our goal will be to photograph the alpine landscapes in the best possible conditions, depending on the weather forecast.
We will try to make the most of the morning and evening light, but the Alps also provide plenty of photo opportunities for landscape photography, even on overcast days.
DAY 1: Alps Photo Tour – October 13th
This Swiss & French Alps photo tour will begin at Geneva Airport (GVA), where we'll pick you up by 8 AM and meet with the rest of the group. From Geneva, we will drive about 2 hours to the Bernese Alps in western Switzerland, where we will spend the next three days shooting some outstanding landscapes.
As we get closer to the mountains, the landscapes will become more impressive. Our first stop will be Giessbach Falls, a 500-meter waterfall that drops into Lake Brienz at the foot of the historic Grandhotel Giessbach. The hotel can be reached by a funicular that holds the title of the oldest funicular railway in Europe.
After that, we will drive to Sustenpass, where we will shoot the sunset from different viewpoints along the road. We will then head to our accommodation near Rosenlaui Valley.
DAY 2: Alps Photo Tour – October 14th
On the second day of our Alps photography tour, we will wake up early to capture the sunrise at Rosenlaui, a green valley with majestic mountains, waterfalls, and rivers.
After breakfast, we will continue towards Grindelwald, one of the most beautiful villages in Switzerland, which is surrounded by massive, 4,000-meter-high peaks and glaciers. From there, we will take a cable car up to First, a breathtaking scenic overlook with a nice accommodation where we will spend the night. Here, we will enjoy some of the trip's most amazing views and take pictures of famous alpine mountains, such as Eiger and Schreckhorn.
From First, we will do an easy 1.5-hour hike to the beautiful Bachalpsee Lake, where we will wait for the sunset and shoot from different perspectives. We will then walk back to First to have dinner. If there are clear skies at night, we will do some Milky Way photography in this location.
DAY 3: Alps Photo Tour – October 15th
On the third day of our Swiss & French Alps photo trip, we will start by capturing the sunrise at First. After breakfast, we will take the cable car down to Grindelwald.
We will then head to the cars and drive to Kandersteg, another gorgeous alpine village. From there, we will take one more cable car to Oeschinensee Lake, a UNESCO World Heritage Site located at the foot of some gigantic mountains and considered by many to be the most beautiful mountain lake in the Alps. We will spend most of the day walking around the area and capturing images from different viewpoints.
After this, we will drive to the village of Lauterbrunnen, where we will shoot the sunset. Lauterbrunnen Valley, also known as the "Valley of 72 Waterfalls," is a spectacular valley surrounded by huge mountains and 300-meter waterfalls.
After sunset, we will check into our hotel in the heart of the valley, where we will stay in a special room overlooking the giant waterfalls.
DAY 4: Alps Photo Tour – October 16th
On the next morning of our Alps photo adventure, we will wake up early to take a funicular up to Wengen, a beautiful village located above Lauterbrunnen that has stunning views of the valley. We will then walk to our sunrise shooting spot.
After our morning session, we will head towards the Pennine Alps in southern Switzerland to reach Zermatt, the famous Swiss village with an imposing view of the Matterhorn. After leaving our luggage at the hotel, we will take the Gornergrat Railway, the second highest railway in Europe, to Gornergrat, a breathtaking 360° viewpoint with views of the Matterhorn and Gorner Glacier. If there is not too much snow, we will hike down to Riffelsee Lake, where we will wait for the sunset light.
We will then take the railway back to Zermatt, where we will spend the night.
DAY 5: Alps Photo Tour – October 17th
On the fifth day of this Swiss & French Alps photo workshop, we will wake up early to capture the alpenglow light hitting the Matterhorn, the fifth highest mountain in the Alps.
We will then leave Zermatt and drive to Fiesch, where we will take a cable car up to the largest glacier in the Alps, Aletschgletscher, which is 14 miles (23 km) long. The views up here are incredible, and we will spend the whole day shooting in the area until the last cable car leaves for Fiesch.
After sunset, we will drive 3 hours and cross the border to France to spend the night in Sixt-Fer-à-Cheval.
DAY 6: Alps Photo Tour – October 18th
On the next day of this Alps guided photo tour, we will shoot the sunrise at one of the most extraordinary gems of the French Alps: Cirque du Fer-à-Cheval. We will spend the morning exploring different views in the area and will hike to some locations that look like they came straight out of a Lord of the Rings scene. In this valley, there are up to 30 waterfalls flowing from the tops of the mountains, some of which are among the most photogenic in Europe.
In the afternoon, we will drive to Jura Natural Park in France, where we will stay for the next two nights. Depending on our arrival time, we may have time to visit one of the waterfalls next to the hotel.
DAY 7: Alps Photo Tour – October 19th
On the seventh day of our Swiss & French Alps photography tour, we will be shooting a wide variety of waterfalls from Jura. Autumn is one of the best seasons to visit Jura, when the area is painted with beautiful yellow, green, red, and orange colors. Here, the abundant rainfall provides enough moisture for the vegetation to sustain itself, and the moss-covered beeches create a magical atmosphere in the forests.
DAY 8:
Alps

 Photo Tour – October 20th

On the final day of this Alps photo workshop, we will capture the sunrise at one of the nearby waterfalls.

After breakfast, we will pack up and drive back to Géneve International Airport, where we will wrap up this photo adventure across the Swiss and French Alps. Expect to be at the airport no earlier than 12:00 PM, so you can take flights that leave at 3:00 PM or later.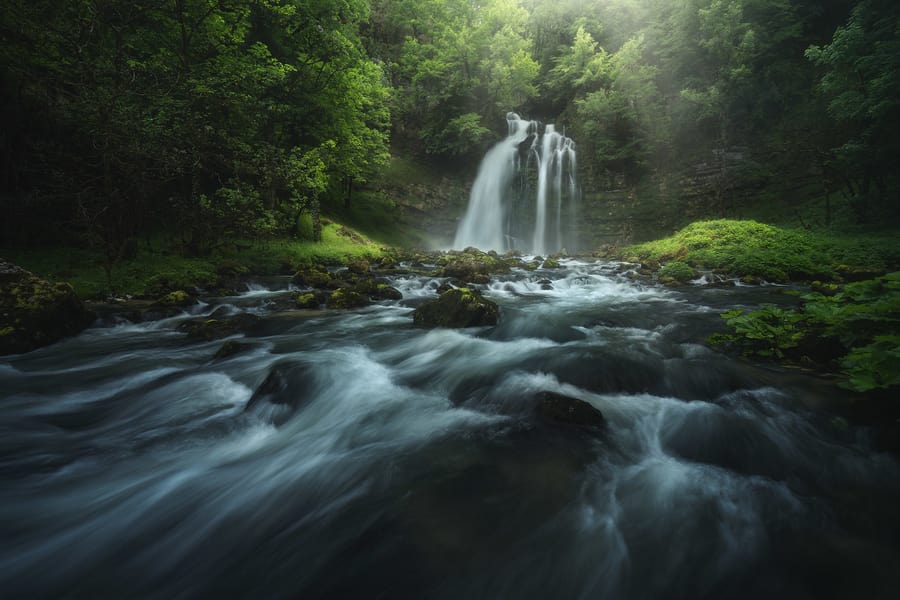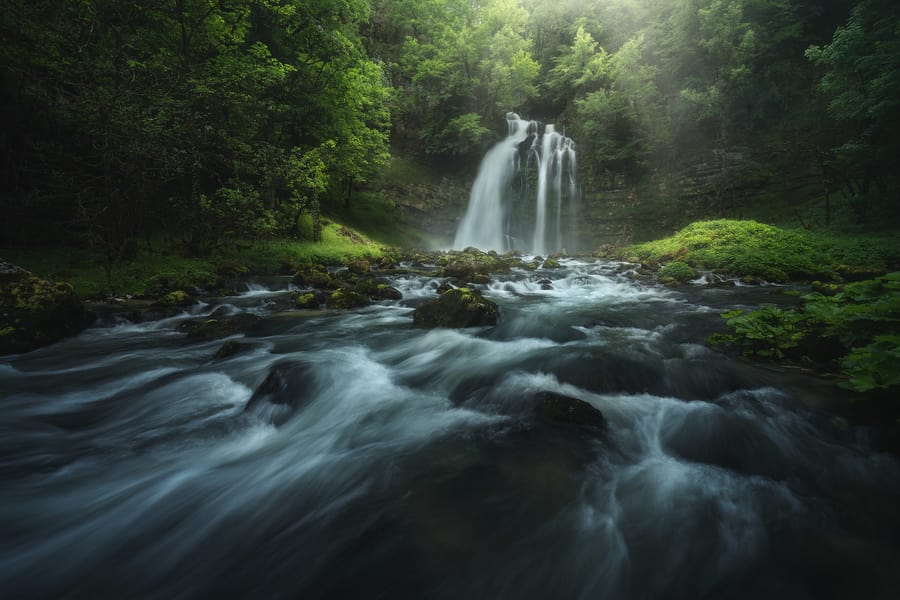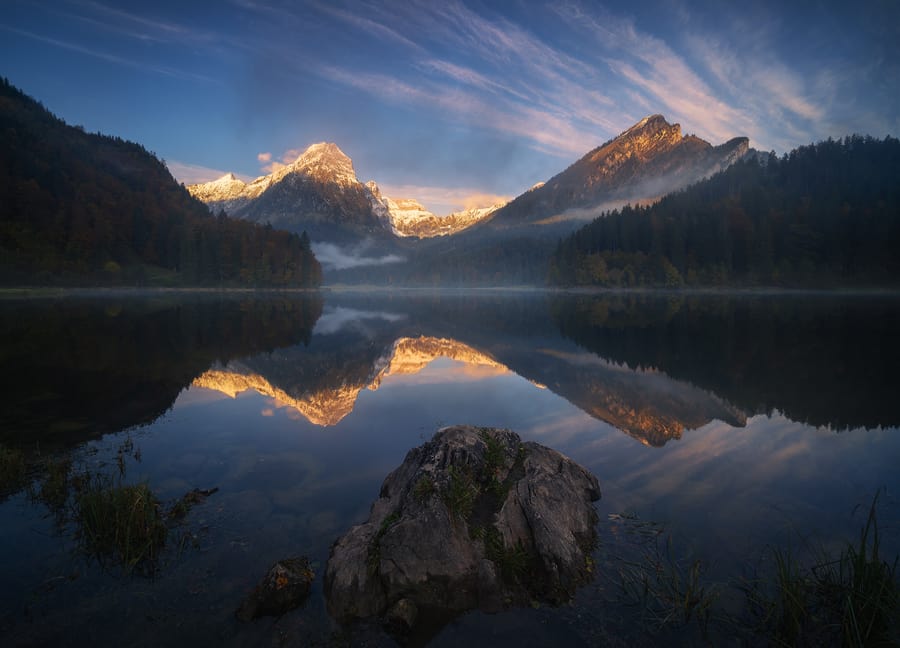 PRICE: $4,190 USD (1 LAST SPOT!)
Deposit: $1,500 USD
A $1,500 USD non-refundable deposit is required to reserve your spot for this workshop. You can also pay in full at any time. The remaining balance is due 3 months before the start of the tour on July 13th, 2022. If the remaining balance is not paid in full by the due date, you will lose your spot.
You are guaranteed a 100% refund if we have to cancel the tour due to COVID-19 or the current conflict in Ukraine.
What does the price include?
INCLUDED
Pick up & drop-off at Geneva Airport (GAV).
Transportation during the trip in two comfortable passenger vans.
Fuel and parking fees.
Accommodation in hotels in shared rooms with private bathrooms.
1-night accommodation at "Berggasthaus First Inn" in quadruple rooms with shared bathrooms.
Photo guide services from Dan Zafra and David Aguilar, professional landscape and astrophotographers.
Funicular to Wengen
Aerial Gondola from Grindelwald to First
Train to Zermatt
Gornergrat Railway
Cable car from Fiesch to Eggishorn
NOT INCLUDED
Flights to/from Geneva Airport.
Meals
Health/travel insurance (We can help you purchase the best travel insurance according to your needs).
Telephone, personal expenses, tips etc. and any other service not mentioned in the "INCLUDED" section.
*Note: All participants must be fully vaccinated against COVID-19 to join any Capture the Atlas workshop or photo tour.
What will I learn during this Alps Photo Tour?
This workshop is mainly focused on landscape photography shooting mountains, forests, and waterfalls. We'll also do some astrophotography when conditions align. 
What you learn during the workshop will vary according to your goals and skills. Your instructors are professional photographers with extensive experience who will help you take your photography to the next level.
During the tour you'll have the opportunity to learn:
Some of the photography basics you can learn during the workshop are:
Getting comfortable shooting different types of landscapes and nightscapes in manual mode.
Adjusting to the best camera settings in each situation.
Planning your sunset and landscape images.
Shooting long exposures using ND filters.
Improving your forest and waterfalls photography using a Polarizer.
Enhancing your composition with the best techniques.
Designing your own shooting workflow to be more efficient in the field.
Basics of drone photography.
Creating powerful compositions that tell a story and engage the viewer.
Building a connection between your photography and your vision.
Becoming a master of light: learn how to enhance it and keep it under control.
Advanced landscape techniques like bracketing, focus stacking, or focal length blending.
Advanced night photography techniques like stacking and tracking.
Advanced drone photography like aerial panoramas, vertoramas, and bracketing.
Some of the post-processing techniques that you can learn with the included tutorials are:
Basics of Lightroom and Photoshop.
Preparing your images in Lightroom/Adobe Camera Raw.
Stitching of panoramas using different software like Lightroom or PTGui Pro.
Reducing the noise in your images with Denoise AI.
Sharpening your photos with Sharpen AI.
All types of Blendings (exposure, focal length, focus, etc.).
Light shaping and Dodge & Burn in your landscape & night images.
Post-processing of moody and atmospheric landscapes.
Advanced Milky Way post-processing techniques.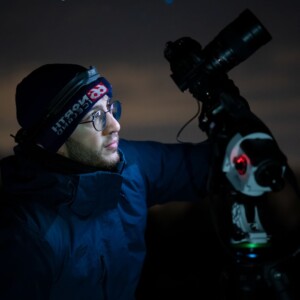 Your instructors on this Swiss & French Alps Photo Tour
Dan Zafra will be the tour leader throughout this Alps photography workshop, and he will make sure that you get the best photography results and experience out of this tour. He will help you with your photography, technique, and composition in all your landscape and night images.
Dan's mission is to help others discover, learn, and master their landscape and night photography. He has spent years pursuing this passion, both online through articles, guides, and ebooks, and offline on his signature photo tours.
He's also the creator of the popular "Capture the Atlas Milky Way Calendars," which help 40,000+ photographers plan their shots around the world every year, and the creator and curator of "The Milky Way Photographer of the Year," an award-winning annual list that inspires hundreds of thousands of people to go out and photograph our galaxy.

Dan's work has been published by recognized organizations like NASA and National Geographic.
You've probably seen Dan in…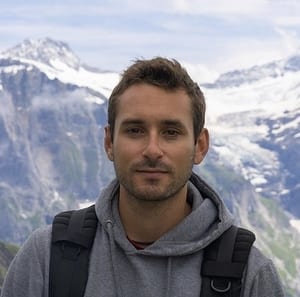 David Aguilar will be the co-leader of the tour and he'll make sure that you capture the best possible images during the trip.
David is a real expert on the Swiss & French Alps after countless trips around this mountain range in all seasons. He's very knowledgeable about the most photogenic locations, the weather patterns, and the best techniques to capture breathtaking landscape images. He's also a master drone pilot and can help you with your aerial photography on this trip. 
David's main passion is traveling and helping others with their craft. He's traveled extensively, not only in the Swiss and French Alps, but also in the Italian Dolomitic Alps and in most Nordic countries, like Iceland and Norway, or in different regions across all South America.
He's also a skilled post-processing editor and has helped countless photographers over the last few years with his online landscape editing courses.
What to Bring on an Alps Photo Tour?
Below, you can find a summary of things you might need:
PHOTOGRAPHY GEAR
DSLR/mirrorless camera and a sturdy tripod.
A wide-angle lens, such as a 14-24 mm lens.
A medium zoom lens, such as a 24-70 mm lens.
A telephoto lens, like a 100-400 mm lens.
A camera bag to transport all your equipment.

A 6-stop ND filter to shoot waterfalls and rivers.

A CPL (circular polarizer filter) to shoot the forests.

A headlamp for the night shoots.
You may be interested in this guide where you can dive deeper into photography equipment for traveling.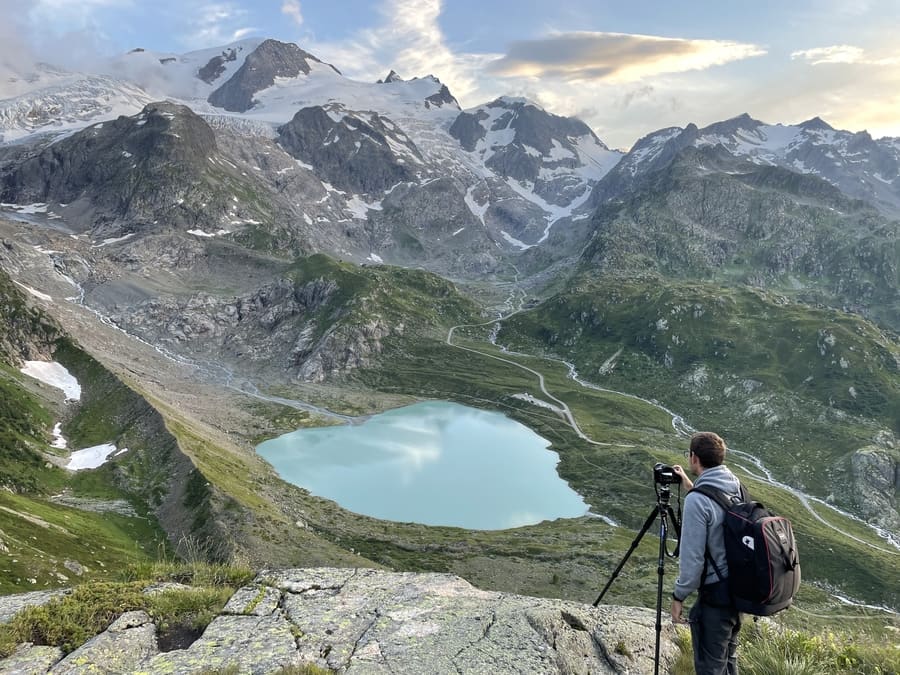 CLOTHING
The average temperature in the Alps in October is 46°F (8° C), but in the mornings or at higher elevations, it can drop below 32°F (0°C). You should come prepared for all kinds of weather and bring warm clothing. Rains and storms are also very common in the Alps. Some of the things that we recommend bringing on this Swiss & French Alps photography tour are:
A system of layers to wear (base layer, fleece, windproof layer, shell).
A good pair of breathable boots to keep your feet warm and protect your ankles while walking over rocks and uneven terrain.
A wool hat, neck gaiter, and gloves.
You will find more items and details on the official list of recommendations that we provide upon registration.
MONEY
The currency in Switzerland is the Swiss Franc (CHF). In France, it is the Euro (EUR). We recommend getting CHF and EUR in your home country, although, if that is not possible, you can always purchase some at Géneve Airport.
In almost 100% of places in the Alps, you can pay by credit or debit card, so you won't need much cash for the trip.
DOCUMENTATION
Please check if you need a visa to visit Switzerland and France. Both countries are part of the Schengen Area. We can help you with this process.
ACCOMMODATIONS
The accommodation on this Alps Photo Tour is double occupancy in shared bedrooms with two individual beds. The one exception is First, where we will stay at the "Berggasthaus First Mountain Inn" sleeping in quadruple rooms with two bunk beds and shared bathrooms. This is the only option for accommodation there. Our reward will be having the opportunity to photograph the sunset, Milky Way, and sunrise in one of the most spectacular landscapes in the Alps. We can't offer single-room options on this trip, since accommodation is very limited in most of the locations we are visiting.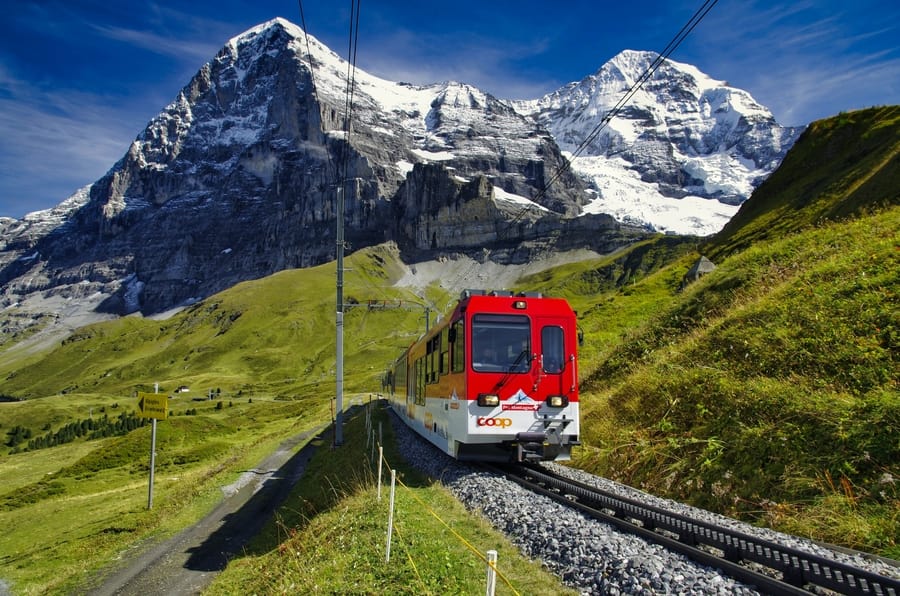 What expenses should you consider for this Alps Photo Tour?
FLIGHTS
You should book your flight to Geneva International Airport (GVA).
The price of round-trip flights to Geneva from Europe is $100-200 USD and from the US, it's approximately $400-700 USD
We recommend this article to find the best flights to Venice Airport from your current location.
MEALS
Meals are not included, except for breakfast at some hotels. Most days, we will have breakfast at our accommodation and have a big dinner in one of the local restaurants.
During the day, we will eat snacks and picnic to maximize our time for photography. Supermarkets and restaurants aren't cheap in Switzerland, so we recommend preparing to spend about $60-$80 USD on food per day.
PARKING AND CABLE FEES
All the parking, tolls, cable car, railway, and funicular fees for locations, such as First, Zermatt, Gornergrat, Wengen, Oeschinensee, and Aletschgletscher, are included in the price of the tour.
What makes this Alps Photo Tour unique?
Frequent questions about our Swiss & French Alps Photo tour
I've had the opportunity to work with and help countless photographers over the last years:

I recently spent 3 weeks with Dan in Iceland. It was a wonderful experience that surpassed my expectations. Dan is an energetic guide who is passionate about what he does. The trip was well organized, and Dan made sure we were able to see everything that was planned. Dan worked with everyone on the tour to understand their skill level and provide his insights on ways to improve their photography. It was a wonderful adventure. I hope I have the opportunity to tour with Capture the Atlas again.
South & North Iceland Tours

I joined Capture the Atlas in Iceland in September 2021 for the consecutive North and South tours. It was a trip of a lifetime. Jam-packed days and unbelievable (and otherworldly) sights. Before the trip, I didn't even know how to turn my camera on to manual settings. However, with their expertise and constant patience, I really upped my skill level. I loved how they REALLY knew the area. They were very knowledgeable about the best accommodations and hidden gems that we would never have seen or found if we had selected another company or tried to visit on our own. You will never regret joining any of Dan's trips (I know we don't) and I know that I will once again come home with great memories and amazing photos.
South & North Iceland Tours

If I had to join a photo tour again, I wouldn't hesitate to repeat this trip with Capture the Atlas! In addition to the organization, the accommodations, the places...you have the feeling of traveling with friends, where we all learn from each other and the guides are very close and familiar creating a small family. We were a group of different ages and levels and none of that prevented the coordination from being excellent. In addition, Dan adapted and made the necessary changes in the schedule if the weather wasn't the best, and thanks to that we could see and photograph the Northern Lights! Thanks again to Ascen and Dani. Highly recommended!

Excellent trip. I highly recommend it to anyone looking for a "different" vacation and photography learning experience. The views of waterfalls, volcanos, geysers, glaciers, etc. are superb. Dan helped me get my images to another level. Iceland should be on your bucket list, especially with Capture the Atlas. The guys are very knowledgeable about photography and how to organize the trip.
South & North Iceland Tours

On my recent photo tour to Iceland, not only was I able to see the Northern Lights, but I also was able to photograph them thanks to Dan's tutelage and patience! I returned home with not only amazing pictures but also renewed enthusiasm for photography. Dan's passion for photography and landscapes is unequivocal.

Dan was a great host on my recent Photo tour of Southern Iceland. He is an excellent photographer and was energetic in his effort to get our group to so many great sites to photograph. I had great comrades along, which made the journey even more enjoyable. Would I make this trip with Capture the Atlas again? In a heartbeat!

Traveled with Dan on the South Iceland tour, September 2021. We had six "photographers" on the tour of varying experience and Dan was exceptional at working with us on our level. He was also accommodating by changing the timing of the itinerary due to the weather and the eruption of the volcano. The tour included, as advertised, some hiking to remote places to capture some unique photos. The weathered dictated times to get out to see the Aurora and sunrises which were all impressive.

Dan & Ascen drove almost 2,000 km's to bring us to all the locations for photo shoot's. There was fabulous enthusiasm amongst the group. We witnessed amazing landscapes and seascapes. Dan made it all possible, the "Dancing Northern Lights" would not be missed on this tour. There was a good choice of accommodation & restaurants.

I took the 2019 Iceland trip. Dan, the group leader, has been to Iceland many times and is knowledgeable on the best photo locations on the island. In addition to the well-known, must-see locations, he also took us to some less-visited locations that were also worthwhile. It is also a plus to have a tour guide who is knowledgeable about lodgings, restaurants, grocery stores, etc. in the area. One bucket-list item for all of our group was to see the Northern Lights. After several days of rain and overcast skies, Dan revised the schedule and drove to locations on the island where we were able to get two nights of good Northern Lights viewing. Dan and Ascen were attentive to the needs of the group, whether for photography advice, accommodations, meals, etc. I highly recommend them and would travel with them again.
Massive mountains, impressive glaciers, alpine lakes, magical forests, hidden waterfalls…the scenery in the Swiss and French Alps is simply breathtaking.
Add gorgeous light, photogenic clouds, dark, starry skies, and the fall foliage in all its color splendor, and you have the recipe for a memorable trip.
The Alps is a region full of history. It's the place where modern mountaineering was born, and it is one of the most accessible and photogenic mountain ranges in the world for good reason.
Are you ready to take an unforgettable Alps photo tour with us?!