Northern Lights in the Arctic
Would you like to come with us to our next Lofoten Photo Tour? We will travel to the Lofoten Islands in February 2023 to photograph Lofoten's snow-covered Arctic landscapes and the incredible twilight lights that reward those who travel in the months of fewer daylight hours. In addition, we have reserved the best days to make it coincide with the new moon and ensure intense night photo shoots where Northern Lights is the protagonist:
February 10th – 17th, 2023 

– 1 LAST SPOT!

February 18th – 25th, 2023 – SOLD OUT
Our Lofoten Islands photography workshop will focus on the islands of Moskenesøya, Flakstadøya and Vestvågøya, where most of the Lofoten photography spots are located. We will photograph fishing villages such as Hamnøy and Reine, beaches with turquoise waters such as Haukland or Vik, and fjords as impressive as those seen from Uttakleiv or Skagsanden.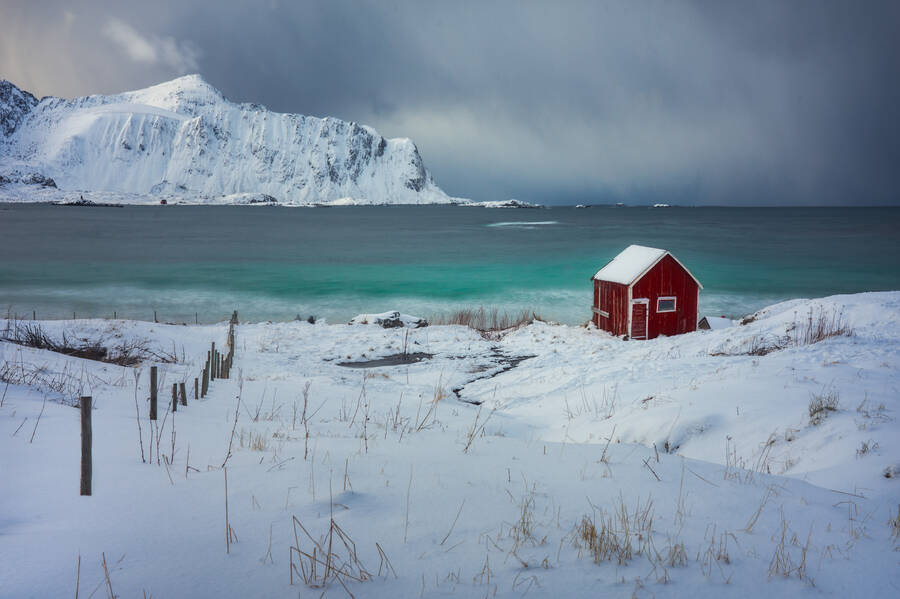 This is a photography trip to see the northern lights in Norway and as such, the itinerary will be adjusted depending on the weather and the solar storm forecasts. Me and the photo tour leaders will assist you with all the questions you have before, during, and after this photography expedition to Lofoten.
We will be available 24/7, and we will do our best so you can return home, not only with the best possible photos but with greater photography knowledge and of course, unforgettable moments. Your gear and skill level don't matter; together we will get the most out of it.
LOFOTEN PHOTO TOUR HIGHLIGHTS
Photo tours from February 10th-17th, and 18th-25th (SOLD OUT), 2023
Group size: 10 participants + 2 instructors
Main topics: Landscape and Northern Lights (Mountains, fjords, beaches, fishing villages)
Main areas: Islands of 

Moskenesøya, Flakstadøya and Vestvågøya.

Northern Lights sessions (Statistically one of the best times 

of the year 

to see the Aurora in Lofoten)
Accommodation in typical wooden hotel cabins with sea views and close to the best locations.
Transport in two comfortable passenger vans
2023 Lofoten Photography Tour Itinerary
The itinerary of our Lofoten Islands Photo Tour is flexible as it will be adjusted according to the weather conditions and aurora forecasts. Whenever it is possible, we will try to move to areas with clear skies to increase our chances of seeing the Northern Lights during the night sessions.
We've planned this trip for the month of February as it's an ideal month to chase northern lights during its long nights and photograph beautiful sunrises and sunsets.
DAY 1: LOFOTEN PHOTO TOUR
The photo tour begins at the airport of Leknes (within the Lofoten Islands) where we will be waiting for you to take you to the first accommodation.
After meeting the rest of the group and giving a welcome speech, we will do a quick gear review session to make sure that you have your camera gear ready for the adventure!
Later, if conditions allow, we'll do a sunset session and then do the first night photography session to capture the northern lights at Uttakleiv beach, one of the most photogenic locations to photograph the aurora. Uttakleiv beach has plenty of composition opportunities that will give you a first taste of what to expect from the rest of the beautiful locations in this Lofoten photography tour.
DAY 2: LOFOTEN PHOTO TOUR
On the second day of our Lofoten Islands photo workshop, we will visit Vareid at sunrise, a beach that offers a scenic view of the rocky and mountainous coastline. There is a wide variety of foreground options to get creative with composition.
After the morning photo shoot, we will visit Haukland and Vik. Both of these locations really shine with the soft light of the early morning.
Later, we'll head to Uttakleiv and scout for the best compositions to photograph the northern lights later that night. The days are extremely short in the Lofoten islands in the winter, so we'll make sure to be at Uttakleiv by midday.
Uttakleiv is undoubtedly the best beach to photograph Aurora Borealis in the Lofoten Islands, so we have booked two nights to have more chances of catching a solar storm.
DAY 3: LOFOTEN PHOTO TOUR
During the third day of our photo tour to the Lofoten Islands we will visit the beaches of Storsandnes and Myrland, to photograph the sunrise. During the photography session we will also show you the best compositions to photograph this location at night.
Both of these beaches face north and have mostly clear horizons which makes them a perfect spot to see and photograph the northern lights at night.
For the sunset, we'll visit Unstad, a very popular beach among surfers. The views from here are stunning at sunset with the snow covering the rocky beach.
We'll check the weather forecast closely and, if it looks promising, we'll be back at night to photograph the aurora at the same location.
DAY 4: LOFOTEN PHOTO TOUR
The next morning of the Lofoten photography trip we will move to a new and idyllic accommodation, traditional Rorbuer in Flakstadøya island, from where we will visit all the locations we are going to photograph during the rest of the trip.
A Rorbuer are a Norwegian traditional type of seasonal house. We chose this accommodation both because it really adds to the experience of being in Norway, but it's also very close to our photography locations.
After checking in and leaving our luggage, we will visit Hamnoy and Reine looking for different compositions, such as the Eliassen Rorbuer photographed from the Toppoya bridge, the yellow Sakrisoy Rorbuer or the Rorbuer at Reine. These towns offer some of the most jaw-dropping backdrops in the entire Lofoten islands.
If we are lucky to have Northern Lights that night, we will capture them from the Hamnoy bridge.
DAY 5: LOFOTEN PHOTO TOUR
On our fifth morning, we will photograph one of the most stunning sunrises in Lofoten, the one from the Eliassen Rorbuer.
During the day, we will photograph other compositions that we didn't shoot the day before in Reine and Hamnoy and we will return to Sund to see the sunset and look for different spots to shoot the sunrise the next morning.
If there were Northern Lights that night, we would photograph them either from Reine or from Skagsanden, a beach that we will visit again the next day.
DAY 6: LOFOTEN PHOTO TOUR
The next morning, we will shoot the sunrise from Sund; not too far away from our accommodation. If there is a clear horizon, the light will paint the mountain and the snow in gold; it's a breathtaking view.
Later we will head over to the impressive Skagsanden where we can photograph one of the most representative fjords of Lofoten and where we will look for new and creative compositions to photograph that same night if we are lucky enough to have clear skies to see the Northern Lights.
We can also make a brief visit to the peculiar Flakstad church, the Flakstad Kirke, one of the most photographed in Lofoten.
In the evening we will move to Nusfjord, where we can see the sun hiding behind the fjord, it's one of the most beautiful sights in this Lofoten photography tour.
DAY 7: LOFOTEN PHOTO TOUR
As the weather in Lofoten is unpredictable and sometimes we can't photograph all the places we plan, we have extended our trip one day to repeat any location that we have not been able to photograph the previous days.
The itinerary of our last day at our Lofoten Islands photography tour will be decided according to the conditions.
If there is no need to repeat any photo shoot, we will take advantage of the opportunity to photograph lesser-known areas such as the Fredvang bridges or different locations found at the King's Road,  like the Stortinden fjord.
DAY 8: LOFOTEN PHOTO TOUR
On the last day, we'll do a last sunrise shoot at Hamnøy before driving back to the Leknes airport. We do recommend booking your flights from 12:00 noon at Leknes to make sure that you can catch your flight in time.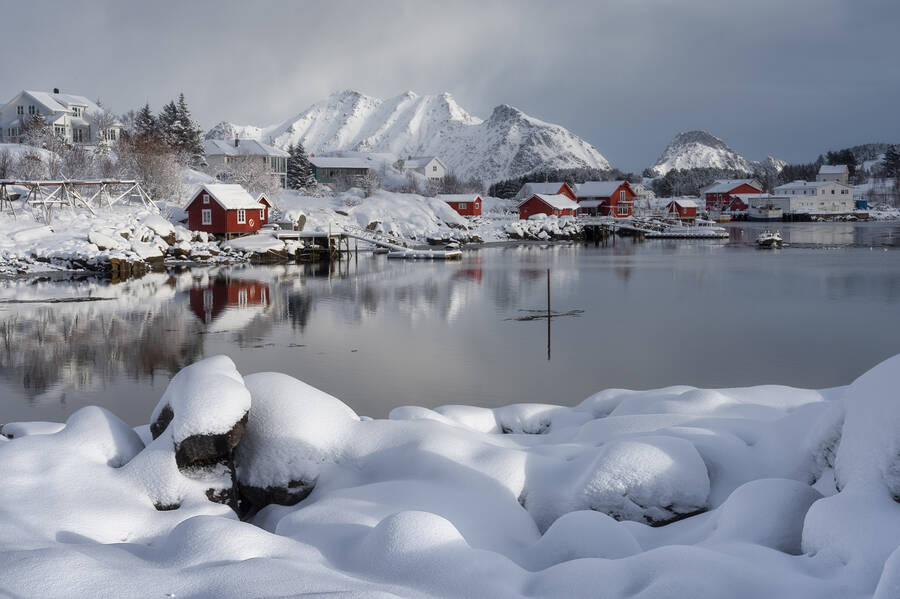 PRICE: USD 4,490 
Deposit: USD 1500
A USD 1500 deposit is required to reserve your spot for this workshop. You can also pay in full at any time. The remaining balance is due on December 1st, 2022. If the remaining balance is not paid in full by the due date, you will lose your spot.
WHAT DOES THE PRICE INCLUDE?
INCLUDED
Pick up at the airport
Transportation during the trip
Fuel and parking fees
Accommodation in shared rooms, single beds
Photo guide services by professional landscape photographers specialized in Northern Lights.
Driver for the entire itinerary.
NOT INCLUDED
Flights to/from Leknes airport
Meals
Health/travel insurance (We can help you purchase the best travel insurance according to your needs).
Telephone, personal expenses, tips etc. and any other service not mentioned in the "INCLUDED" section.
Upcoming Lofoten Photo Tours 

Ben Yul
GREAT TOUR!
My wife Peggy and I enjoyed the "Dan and Ascen Photo Tour". Dan gave us some helpful tips for photographing the Northern Lights. We also learned from him other techniques to improve our photograph. Thank you Ascen for picking us up from the airport, which was a very appreciated service

Petrova Jones
BEST TOUR EVER!
I had an incredible trip to Lofoten, Norway, and have to thank Dan and Ascen of Capture the Atlas. This sort of photography trip is one that requires a great deal of preplanning and experience in these conditions. However, with their capable guidance, there was never a moment of concern.

Nels Johnson
IMPRESSED!
This is a must do photography workshop. Dan and Ascen have obviously worked very hard and have put in a tremendous amount of time and effort to pull this workshop together. Everything clicked! Everything they arranged from the shooting spots to the lodging was first rate. Am I impressed? I'm signed up for his Kamchatka Photography Workshop! Enough said.
What will I learn during this summer Lofoten photo Tour?
This workshop is mainly focused on landscape and Northern Lights photography with possibilities for aerial photography.
What you learn during the workshop will vary according to your goals and skills. Your instructors are professional photographers with extensive experience who will help you take your photography to the next level.
During the tour you'll have the opportunity to learn:
Some of the photography basics you can learn during the workshop are:
Getting comfortable shooting different types of landscapes in manual mode.
Learn the basics of night and Aurora photography 
Adjusting to the best camera settings in each situation.
Planning your sunset and landscape images
Shooting long exposures using ND filters.
Enhancing your composition with the best techniques.
Designing your own shooting workflow to be more efficient in the field.
Basics of drone photography.
Creating powerful compositions that tell a story and engage the viewer.
Building a connection between your photography and your vision.
Becoming a master of light: learn how to enhance it and keep it under control.
Advanced landscape techniques like bracketing, focus stacking, or focal length blending.
Advanced Northern Lights settings and composition
Advanced drone photography like aerial panoramas, vertoramas, and bracketing.
Some of the post-processing techniques that you can learn with the included tutorials are:
Basics of Lightroom and Photoshop
Preparing your images in Lightroom/Adobe Camera Raw.
Stitching of panoramas using different software like Lightroom or PTGui Pro.
Reducing the noise in your images with Denoise AI.
Sharpening your wildlife photos with Sharpen AI.
All types of Blendings (exposure, focal length, focus, etc.).
Light shaping and Dodge & Burn in your landscape & wildlife images.
Your Instructors on this Lofoten Photo Tour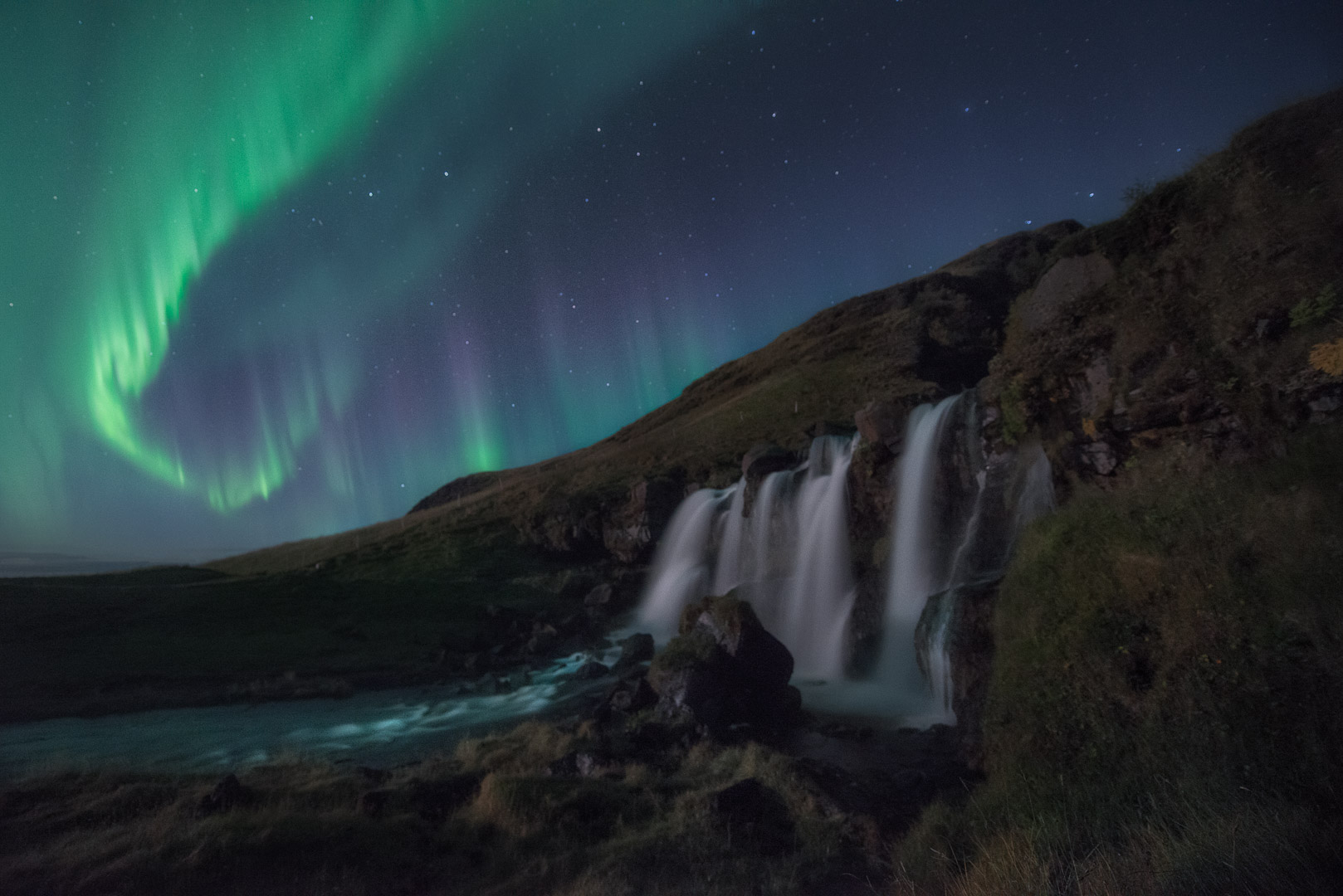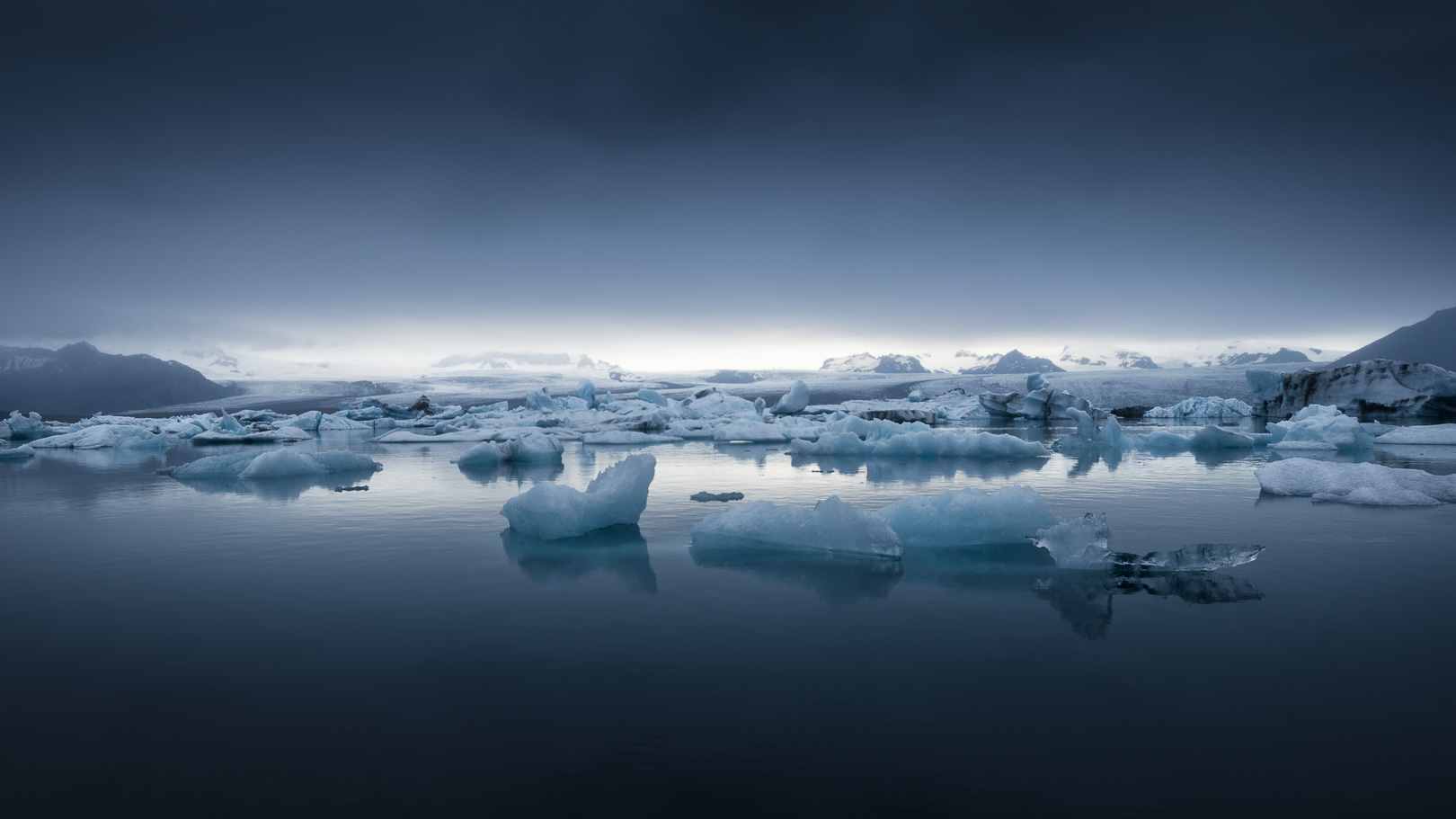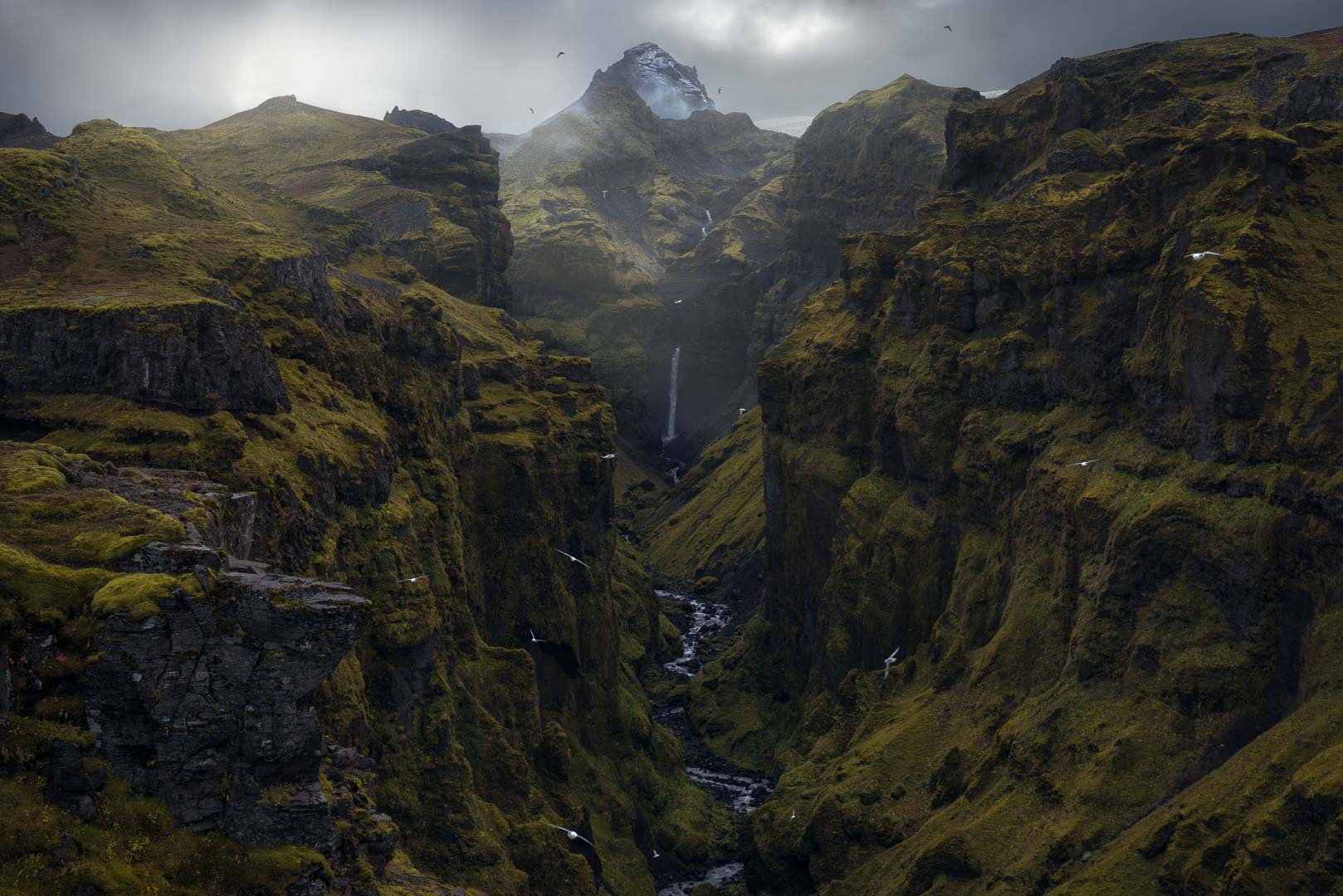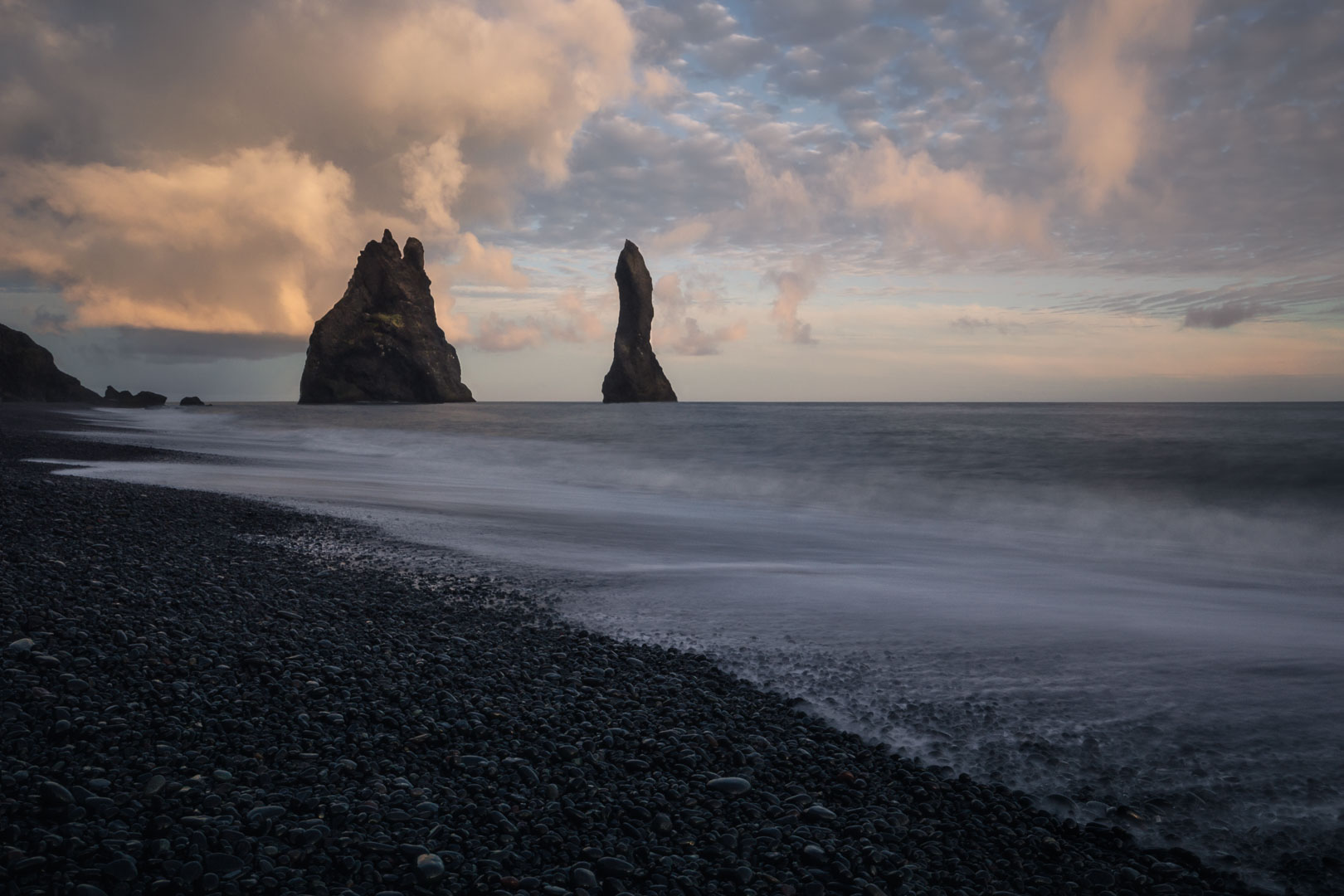 Dan Zafra
Dan Zafra will make sure that you get the best photography results and experience out of this tour. He will help you with your photography, technique, and composition for both day and night images.
Lofoten is one of Dan's favorite places to shoot, and he travels there every year to explore new areas and run photography tours since many years ago. He has driven, hiked, sailed, and flown all over Northern Norway and knows everything about the islands including locations that are rarely visited and photographed.
Dan's mission is to help others discover, learn, and master their landscape and Northern Lights photography. He has spent years pursuing this passion, both online through articles, guides, and ebooks, and offline on his signature photo tours.
He's also the creator of the popular "Capture the Atlas Milky Way Calendars," which help 40,000+ photographers plan their shots around the world every year, and the creator and curator of "The Northern Lights Photographer of the Year", an award-winning annual list that inspires hundreds of thousands of people to go out and photograph the Aurora.
David Aguilar
David Aguilar – tour leader
David Aguilar is a real expert on Lofoten after countless trips all around the islands over the last decade. He's very knowledgeable about the most photogenic locations, the weather patterns, and the best techniques to capture breathtaking landscape images. He's also a master drone pilot and can help you with your aerial photography on this trip.
David's main passion is traveling and helping others with their craft. He's traveled extensively, not only in Nordic countries like Iceland and Norway but also across vast areas in the European Alps and South America.
He's also a skilled post-processing editor and has helped countless photographers over the last few years with his online landscape editing courses.
JL
Ascen is a professional photographer based in the USA. She has lived and traveled all around Europe, and she is an expert in long exposure and night photography.
Apart from shooting, Ascen's passion is sharing her knowledge with others, and she has been running photography tours in Nordic Countries like Iceland and Lofoten over the last few years.
Ascen will help you master your long exposure photography in Norway capturing seascapes, fishing towns, and the Northern Lights at night.
Prince
Prince is a landscape and night photographer based in Madrid, Spain. His passion for photography has taken him to some of the most spectacular landscapes in Europe, from Spain to the remote Faroe Islands.
He also loves educating and teaching others about photography, having led photo tours in other nordic countries like Iceland and given presentations on night photography over the years.
Prince will show you how to best capture the Norwegian landscapes, from the basics to advanced techniques like bracketing, focus stacking, panoramas, and other Aurora photography tips.
You've probably seen Dan in…







What to bring to a Lofoten photo tour?
A complete list of everything that we recommend for this tour is sent to all participants upon sign-up. Below, you can find a summary of things you might need:
PHOTOGRAPHY GEAR
DSLR or mirrorless camera with tripod and remote trigger
A wide-angle lens, such as 14-24 mm.
A medium zoom lens, such as 24-70 mm.
A telephoto lens, like a 70-200 mm lens.
You may be interested in this guide where you can dive deeper into photography equipment for traveling.
We've also written an article about the best lenses for Northern Lights which you might find useful.
CLOTHING
The average temperature in Lofoten in February is between 2ºC to -3ºC (35ºF/27ºF), some days could go as low as -15ºC (5ºF), it's one of the coldest months throughout the year. You should be prepared for extreme cold weather. Some of the things that you will have to bring to this Lofoten photography tour are:
Waterproof coat for cold temperatures.
Thermal waterproof pants.
Waterproof hiking/mountain boots.
Gloves, hat, and scarf/neck gaiter.
Microspikes for your boots are mandatory.
Foot warmers and hand warmers are recommended.
You will find more items and details in the official list of recommendations that we provide upon registration.
MONEY
The currency in Norway is the Norwegian Krone (NOK). It would be more convenient to bring NOK from your home country, although if that is not possible, you could exchange it at the Leknes airport.
You can pay by credit card in almost 100% of the places in Norway, no matter how small the amount is, so you don't need much cash for the trip.
DOCUMENTATION
Please check if you need a Visa to enter to Norway. We can help you with the process.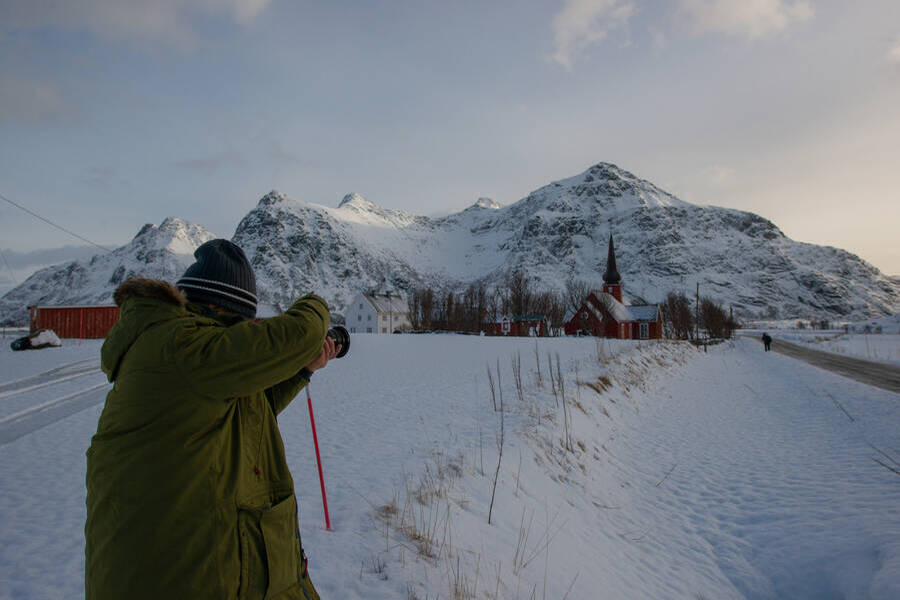 WHAT EXPENSES SHOULD YOU CONSIDER FOR THIS Lofoten Islands photo tour?
FLIGHTS
The price of round-trip flights to Lofoten from Europe and the US cost approximately $600-1200.
Lofoten has two airports: Leknes (LKN) and Svolvær (SVJ). If you are arriving from outside Norway, most flights will transit via Oslo, and then Oslo – Bodø, and then Bodø – Leknes/Svolvær.
Norwegian, SAS, and Widerøe airlines all operate flights to Bodø (via Oslo) from multiple airports around Europe. Widerøe is the only airline flying to Lofoten, with multiple flights daily to both airports.
There are also some limited direct flights from Oslo to Leknes. This is the most efficient way to reach Lofoten.
MEALS
Meals are not included. Most of the days, we will eat snacks/picnic during lunch to speed up and maximize the time for photography.
We recommend preparing to spend about $60-$80 USD on food per day.
ENTRANCE FEE
All the parking/entrance fees are included in the tour.
What makes this Lofoten Photo Tour unique?
Frequent questions about our Lofoten Photo tours
I've had the opportunity to work with and help countless photographers in Lofoten over the last years:

Everything clicked! Everything Dan and Ascen arranged from the shooting spots to the lodging was first rate. They had all the photo shooting spots pre-arranged in a logical manner with a minimum of necessary transportation time. The final day's blizzard kept us indoors and Dan's knowledge of photo editing software and his ability to explain were emphasized by his making video tutorials of each session and forwarding them to us. Am I impressed? I'm signed up for his Kamchatka Photography Workshop! Enough said.

Dan and Ascen were polite, friendly, organized, punctual, incredibly knowledgable, and so professional. Not only did they maximize every day that we had to shoot the landscape, in terms of working around temperamental arctic conditions, but they also provided exceptional learning opportunities and teaching on so many things that were specific to my needs. I got completely on manual mode by the end of the trip, felt confident on my f stops and camera settings, and came away with close to 10,000 images. I cannot recommend them enough.

What I liked the most is that they treated us like family and planned everything to optimize our time to enjoy every scenario that Lofoten has to offer, including midnight trips to search for the Northern Lights to see and photograph it!!

My wife Peggy and I enjoyed the "Dan and Ascen Photo Tour". Dan gave us some helpful tips for photographing the Northern Lights. We also learned from him other techniques to improve our photograph. Thank you Ascen for picking us up from the airport, which was a very appreciated service

"Great tour! Dan was great with helpful information while arranging the trip on what was going to happen, and what to bring to have a good experience. David and Jose were excellent tour guides. They went out of their way to accommodate everyone's requests, and to do as many things on the itinerary as time allowed. They were great with both technical coaching and participant management, and knew all the great spots to get the best shots. Would highly recommend this company for future tours!

This trip is truly the best photography tour I have ever been on. Dan and Prince did make learning photography so much fun. Their technical skills, guidance, and patience are absolutely awesome. Their efforts are much appreciated and I am already looking forward to the trip to Lofoten in February 2023.

"I can't say enough about the experience with Capture the Atlas; It was fun, educational, inspiring, adventurous, and life-changing! The knowledge the tour leaders David and JL had of the area, and the planning that goes into each day is self-evident and perfectly organized. In their commonly used words, this trip is INCREDIBLE, INSANE, and GORGEOUS 🙂 I would absolutely love to return on a trip with this great team to some other location. I'm sure it would undoubtedly be a fantastic experience!!

On my recent photo tour to Iceland, not only was I able to see the Northern Lights, but I also was able to photograph them thanks to Dan's tutelage and patience! I returned home with not only amazing pictures but also renewed enthusiasm for photography. Dan's passion for photography and landscapes is unequivocal.

Dan was a great host on my recent Photo tour of Southern Iceland. He is an excellent photographer and was energetic in his effort to get our group to so many great sites to photograph. I had great comrades along, which made the journey even more enjoyable. Would I make this trip with Capture the Atlas again? In a heartbeat!

Traveled with Dan on the South Iceland tour, September 2021. We had six "photographers" on the tour of varying experience and Dan was exceptional at working with us on our level. He was also accommodating by changing the timing of the itinerary due to the weather and the eruption of the volcano. The tour included, as advertised, some hiking to remote places to capture some unique photos. The weathered dictated times to get out to see the Aurora and sunrises which were all impressive.

Dan & Ascen drove almost 2,000 km's to bring us to all the locations for photo shoot's. There was fabulous enthusiasm amongst the group. We witnessed amazing landscapes and seascapes. Dan made it all possible, the "Dancing Northern Lights" would not be missed on this tour. There was a good choice of accommodation & restaurants.

I took the 2019 Iceland trip. Dan was very knowledgeable on the best photo locations on the island. In addition to the well-known locations, he also took us to some less visited locations that were also worthwhile. It is also a plus to have a tour guide who is knowledgeable about lodgings, restaurants, grocery stores, etc. in the area. One bucket-list item for all of our group was to see the Northern Lights. Dan drove to locations on the island where we were able to get two nights of good Northern Lights viewing. I highly recommend them and would travel with them again.

I joined Capture the Atlas in Iceland in September 2021 for the consecutive North and South tours. It was a trip of a lifetime with jam-packed days and unbelievable (and unworldly) sights. They cater to clients of all skill levels and they were very patient with us. Especially since I didn't even know how to turn my camera on to manual settings the first day. However with their expertise (and once again constant patience) I really upped my skill level. I loved how they REALLY knew the area. They visited and researched the areas for the tours to find us accommodations and hidden gems that we would never have seen or found if we had selected another company or tried to visit on our own.
2021 South & North Iceland Tours
When you want to see the Norwegian Fjords and landscapes in all their glory, there is no better place than the Lofoten Islands.
This remote archipelago located in Arctic Norway is a feast for the eyes and for any camera sensor. Imagine snow-capped fjords raising vertically like knives from the ocean, majestic beaches with spectacular views, and picturesque old-fishing towns.
Now add the magic ephemeral light of the winter and the Northern Lights at night, and you have the perfect recipe for an unforgettable photography trip!