Mexico is a popular travel destination thanks to its white sand beaches, historical ruins, and captivating cities. If you're planning a vacation here and you're not sure how to get Internet in Mexico, this guide will give you several options to stay connected.
Having internet while you travel will help you access maps, look up information, contact others, and entertain yourself. However, data roaming in Mexico comes at a high cost, so unless you want to pay lots of money, you'll want some alternatives.
Personally, we used the Holafly eSIM card during our trip to Mexico. After researching various options, we found this alternative to be the most practical since it's easy to install and includes unlimited data at an affordable price. Moreover, Holafly offers great discounts, so you can save even more money.

5% OFF your international eSIM card
If your phone isn't compatible with a digital SIM card, I recommend the physical SIM cards from SimOptions. You can order your card online and receive it by standard mail, so you can insert it into your device before you leave for your trip.
As you can see, there are different ways to get Wi-Fi in Mexico, and in this guide, I'll share the best options for you to avoid roaming fees.
Can you get Internet in Mexico without roaming fees?
Data roaming in Mexico occurs when you use your mobile company's service abroad. This is possible thanks to global communications agreements, in which your provider may use networks in other countries, allowing you to stay connected while traveling.
So, while you can surf the web and enjoy mobile data in Mexico, you'll also have to deal with roaming charges, which will result in a hefty phone bill when you return home. Most mobile data plans don't include free roaming, so keep that in mind while planning your trip.
Also, remember that your mobile device will probably have roaming permissions on by default, so you'll have to go into your phone's settings menu to deactivate it. If you can't do this manually or you have any questions, you can call your provider's customer service team for help.
How to get Internet in Mexico
If you want to avoid data roaming in Mexico but still enjoy the Internet during your trip, I'll help you out. As I already mentioned, we used this card from Holafly, but there are other ways to get Wi-Fi in Mexico.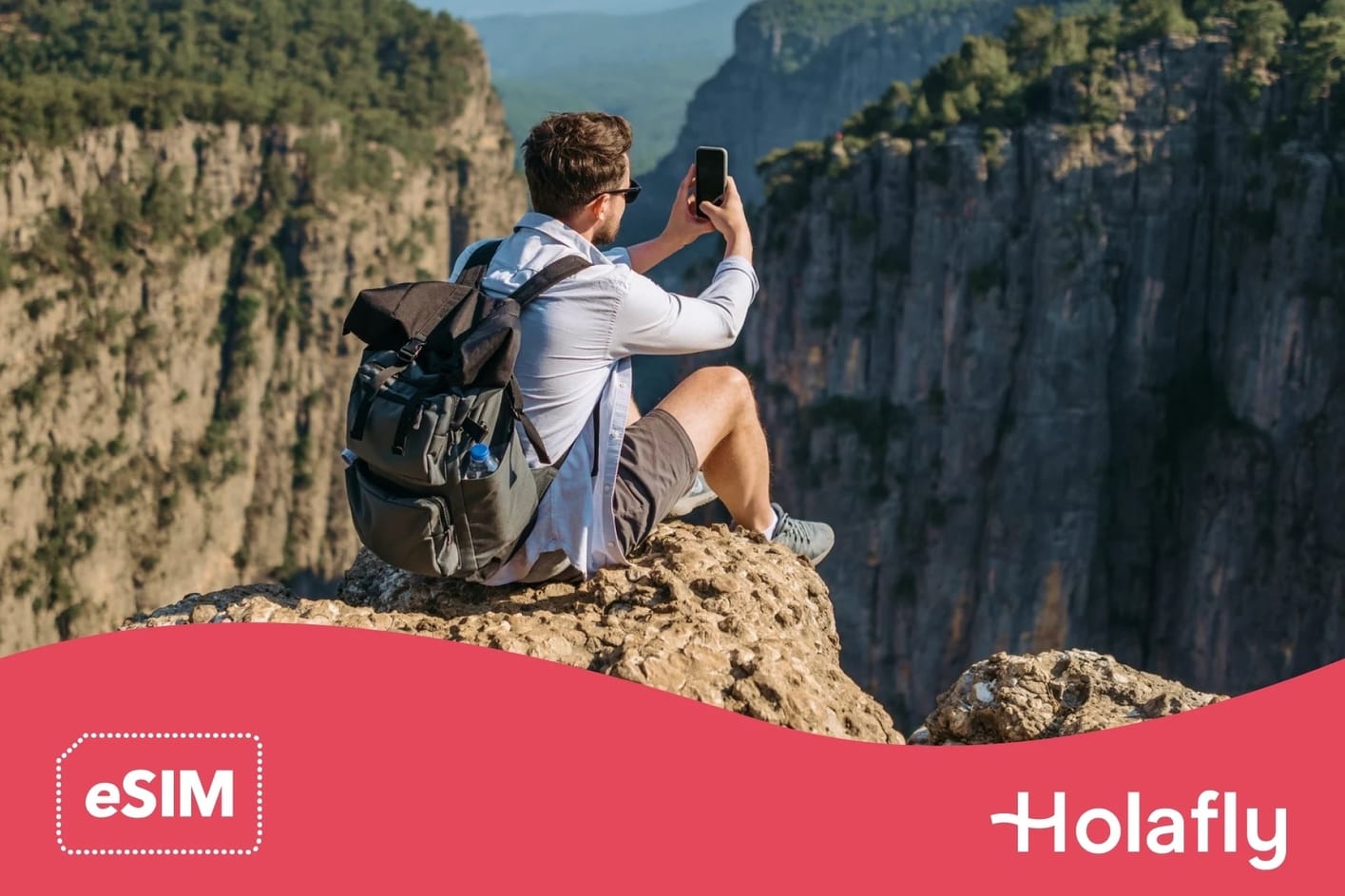 Below, you can find the best Mexico Internet options and an explanation of how each method works so you can choose the one that best suits your needs.
1. Holafly eSIM, the best way to get Internet in Mexico
This card is the one we got so we could get Wi-Fi in Mexico, and it was phenomenal. We had very good coverage the entire time, but if you want more details, you can read our in-depth Holafly review.
Of course, before you buy it, you'll want to check if this eSIM is compatible with your device (which you can do here). If your phone works with the Holafly digital SIM card, you can order it and instantly receive it via email. All you have to do is scan the QR code and you'll be able to have portable Wi-Fi for Mexico.
This is the ideal option if your phone doesn't have a dual card slot since you can keep your current SIM card in your phone and use the digital eSIM. Also, you can order this digital SIM card even if you're already abroad since it gets delivered to your email.
Another advantage is that all the Holafly plans include unlimited data, as well as 24/7 customer support. So, if you run into any problems or you have questions, you can contact the support team via live chat or email.
On the other hand, this prepaid Mexico Internet card doesn't allow data sharing from one phone to another, so your travel companions will need to get their own eSIM if they want to use the Internet while traveling.
This table shows the prices for the eSIM depending on the number of days you're abroad:
DAYS

GB

PRICE

5 days

Unlimited

$19

10 days

Unlimited

$34

15 days

Unlimited

$47

20 days

Unlimited

$54

30 days

Unlimited

$64

60 days

Unlimited

$84

90 days

Unlimited

$99
2. SimOptions SIM card, another way to get Wi-Fi in Mexico
While the eSIM is my preferred way to get Internet in Mexico, I understand that some devices aren't compatible with it and may require a physical SIM card. In that case, a card from SimOptions is the best alternative, and you can order one here.
It takes 1-5 business days for the card to arrive at your house, so you'll have to order it before your trip. You can get more details and shipping options here.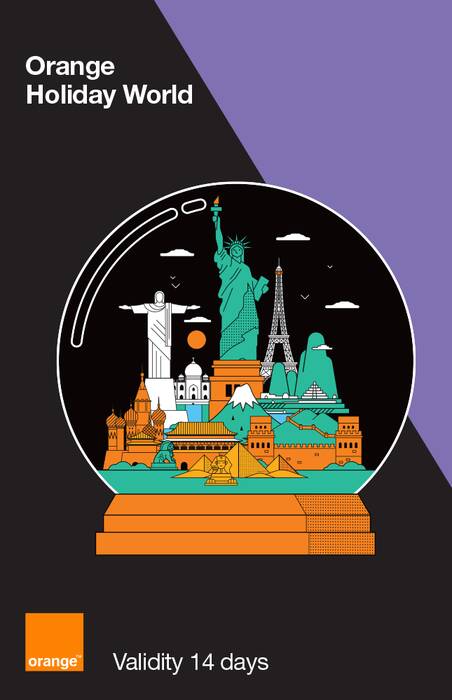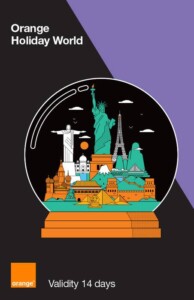 To install this SIM card, insert it into your phone's card slot. If you don't have a dual card slot, you'll have to remove your current SIM and replace it with the new one. Just be sure to keep your local SIM card in a safe place so you can use it when you get back home.
Also, if you have any questions or problems while accessing the Wi-Fi in Mexico, you can contact the SimOptions support team by chat or email.
This Internet option offers 14-day plans with 10GB of data, as you can see in the table below. This is a more expensive option than the Holafly eSIM, so I only recommend it if your device isn't compatible with digital SIM cards.
DAYS

GB

PRICE

15 days

10 GB

$48
3. Local Mexico SIM card, another way to get Internet in Mexico
If you're looking for more ways to get Internet access in Mexico, you can buy a local prepaid SIM card once you arrive at your destination. These cards are available in shopping centers, airports, and even some supermarkets or convenience stores.
The main Mexican Internet providers are AT&T, Telcel, and Movistar, and they each offer cheap rates and data plans, so you can find one that suits your needs. However, none of them have unlimited Internet in Mexico, so this option is best for trips less than 30 days.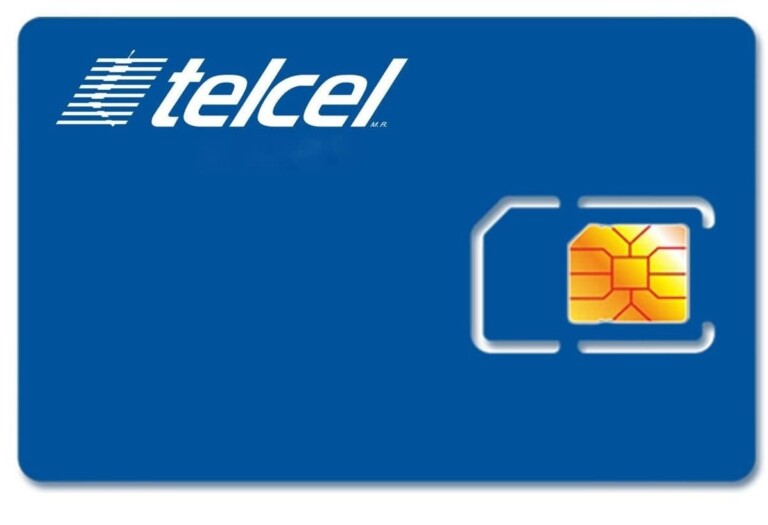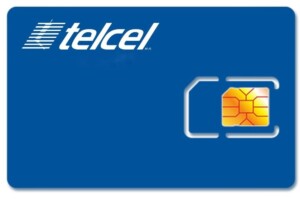 If you choose to get a local SIM card, you'll have to purchase it first, then recharge it at the store or online. Activating it is simple since you only have to insert the SIM into your device's card slot. Just make sure that your phone is unlocked and that it's compatible with the networks in Mexico.
This table shows the different plans among the best SIM cards for Mexico:
CARD

10 DAYS

15 DAYS

20 DAYS

30 DAYS

60 DAYS

2.3 GB/$7.85
3 GB/$10.50

1.5 GB/$5.25

2 GB/$7.35

3 GB/$10.50
4 GB/$15.70
6 GB/$26.15

500 MB/$2.60

3 GB/$5.25

BEST LOCAL SIM CARDS FOR MEXICO
4. Roaming in Mexico, another Mexico Internet option
I don't recommend activating data roaming in Mexico on your phone because it's likely to be the most expensive option. Yes, it's quick and easy to activate, but I prefer one of the other options I mentioned since they're cheaper in the long run and offer good coverage.
If you still want to consider this alternative, I suggest contacting your mobile provider to check if it works with networks and hotspots in Mexico. They might have a plan or offer that can lower the cost of roaming, although it may have limits on how much data you can use.
5. Public Wi-Fi network, a way to get free Internet in Mexico
Finally, there is always the option of accessing free Internet in Mexico through public Wi-Fi. Lots of stores, shopping centers, restaurants, and other places offer free Wi-Fi networks. You only have to register with your email address to access the network.
Of course, this isn't a practical option if you want to have Internet in Mexico wherever you go. As soon as you leave the store or café, you'll disconnect from the Wi-Fi network, and oftentimes, these public Internet signals are weaker and have limitations on how much data you can use per day or per device.
How much does the roaming in mexico cost?
Unless your provider offers you a special data plan or discount, the cost of data roaming in Mexico is typically around $15 per MB. So, while you can keep your phone number, the price is extremely high, and you won't know the final price until you get the bill after returning home.
Needless to say, I don't recommend this option, especially since there are convenient and cost-effective alternatives for getting fast Internet in Mexico.
How to avoid roaming fees when using Wi-Fi in Mexico
Again, your phone probably has its roaming service activated by default, so if you want to avoid surprise charges on your phone bill, I recommend turning this setting off before your leave for your trip.
To do this, check the data roaming settings on your phone and make sure it's deactivated. You may have to call your provider's customer service team so they can deactivate it for you.
Alternatively, if you plan on using data roaming in Mexico but you aren't sure if this service is activated on your phone or not, the customer support team can help you out. They'll walk you through the process and give you all the details about the terms and conditions.
How to use Mexican Internet to make calls
In addition to being able to access mobile Internet in Mexico, you may also want to make calls during your trip. In that case, a local Mexican SIM card can provide you with a local phone number so you can make and receive calls and texts.
If you want to keep your at-home phone number to make calls, the only option is to activate data roaming in Mexico. A cheap alternative is to use an app like Skype, WhatsApp, or FaceTime.
What is the best way to get Internet in Mexico?
Summing up, if you're looking for the best ways to get Internet in Mexico, I recommend the Holafly eSIM card. This service has always worked wonderfully for us, and you can choose from a variety of plans depending on the duration of your trip.
Plus, Holafly offers unlimited data, so you won't have to worry about going over your limits while traveling. Once you order the eSIM, it'll arrive directly in your email, so you can even purchase it when you're already abroad.
Don't forget that you can get a discount on the Holafly eSIM to get even cheaper mobile data in Mexico.

5% OFF your international eSIM card
We have a complete article about Holafly's SIM cards that you can look through if you're still unsure.
That's everything I have about how to get service in Mexico. I hope this guide helps you choose the best Internet option so you can stay connected during your vacation.
If you have any questions or you want to share your experience using the Internet in Mexico, leave me a comment below. I'd be happy to hear from you. Have a wonderful trip!