Wise (formerly TransferWise) is the best way to send and spend money abroad. Traditional banks can do international wire transfers, but they often come at a high price, thanks to bad exchange rates and hidden fees.
Wise makes international transfers and transactions up to 8 times cheaper by using the mid-market exchange rate and charging low upfront fees. Plus, Wise is protected with bank-level security and financially regulated in each country it operates in.
WISE (FORMERLY TRANSFERWISE) ACCOUNT & CARD OVERVIEW
What you can do
Send, receive, and hold money
Available currencies
40+ (most popular: USD, EUR, GBP, CAD, AUD, INR, MXN)
Wise products
Wise account, multi-currency account, debit card, business account
Payment methods
ACH, wire transfer, debit/credit card, Apple/Google Pay, Wise multi-currency account
Wise fees
0.5%-1%*
Transfer speed
1-2 days (50% of transfers are done within an hour)
Customer service
Email, phone, online help center
SIGN UP. IT'S FREE!
*Wise fees depend on the amount you're sending, the payment method and the currencies you're converting. See Wise pricing page for more details.
If you're a frequent traveler, an international student, a freelancer with customers paying in different currencies or you work abroad, then I recommend getting a Wise account to handle all your foreign transactions.
In this Wise review, I'll share my experience after using TransferWise (now Wise) for four years and you'll learn how to use Wise to transfer money across countries and currencies, always getting the best conversion with no hassle!
What is Wise (formerly TransferWise)?
Wise, formerly TransferWise, is the fastest and cheapest way to send money internationally. With a Wise account in the U.S., you can transfer money across borders knowing you're always getting the best exchange rate.
Efficient, easy, and transparent, a Wise business account lets you send money via bank debit, wire transfer, or a debit or credit card. Whether you want to pay an employee abroad, send money back to your family at home, or put savings into a bank account you have in another country, Wise has got you covered.

I appreciate that Wise keeps track of my money every step of the way, keeping me informed through email notifications. Plus, with the Wise debit card and mobile app, you can keep all the currencies you work with in one place.
It's no wonder why 10 million people worldwide use Wise to send $6 million every month. Plus, they save $1.5 billion every year thanks to Wise's locked-in exchange rates.
If you are wondering if Wise is a bank, I will say thankfully it's not! It's much better than that. It has been a lifesaver for us (as Spaniards living in the US) and for our small but international business (with customers in more than 15 countries).
Who Wise is For
Anyone who works abroad, frequently travels, or deals with multiple currencies should open a Wise account. Wise takes the headache out of international payments, charging cheaper fees than traditional banks and allowing you to send money when it's convenient for you. Start here!
Wise is ideal for:
Travelers
Freelancers
International students
Expats
Travelers who need to pre-pay for a local tour or people with property in multiple countries can use Wise's international money transfers to handle foreign payments with efficiency and ease. With the Wise debit card, you can withdraw money from an ATM while visiting another country without the hefty fees that traditional banks slam you with.
Moreover, if you're a freelancer or run a multinational business, a Wise account makes it much easier for your international clients to send you payments. They will be paying in their currency and probably to a local bank account, but you'll still receive the full amount with a minimal fee and no hassle!
This also applies to expats who want to send money back home or international students who need to pay tuition in another country, or parents who need to send money for their kids studying abroad.
If home for you is in several different countries, a Wise multi-currency account eliminates the need to open a bank account in each country. Wise even works for people who want to spread their savings across more than one bank account.
After learning about Wise, we set up an account and immediately started saving money on our international transfers. Wise is safe to use and makes multi-currency transactions as seamless and inexpensive as possible.
Main benefits of Wise
There are four main reasons why you should switch to Wise (formerly TransferWise):
It's cheap
It's fast
It's safe
It covers over 40 currencies
First, Wise uses competitive, mid-market currency exchange rates. When you set up a money transfer, you'll see all the fees upfront, and the exchange rate is guaranteed for 2-72 hours, depending on the country. Unlike the hidden fees you'll get with your bank, Wise's fees are transparent and much lower.
Besides, over 30% of Wise transfers arrive instantly. Over half of them arrive within an hour, and 81% of all transfers arrive within 24 hours, so you get your money fast.
If you're worried whether Wise is safe, rest assured that the company is protected by bank-level data security and is regulated by the U.S. Financial Crimes Enforcement Network and similar agencies around the globe.
Finally, customers can send and receive money in over 40 currencies, which makes Wise convenient and easy to use. Plus, Wise's customer service is available in several languages, with 14 offices in Asia, Australia, Europe, and North and South America.
How to use TransferWise (now Wise)
Sending money with Wise is a no-brainer. Before you confirm any transaction, you will see how much of your money will go to the recipient, and when. For example, if you're sending USD 1,000 from a Wise USD account to a Wise euro account, you'll see the Wise fee and the fee for your preferred payment method (wire transfer, ACH, debit/credit card).
This calculator widget will show you the total amount Wise will convert, after fees, as well as the mid-market exchange rate, which will stay locked in after you set up the transfer.
How to open a Wise account
It takes just minutes to open a Wise account and set up an international transfer.
Start by going to Wise's sign up page.
Select a personal or business account, and enter your country of residence, email address, and a strong password. You can also sign up with your Apple, Facebook, or Google account.
You'll receive a confirmation email with simple verification instructions. After that, you're all set to transfer money with Wise!
How to send money with Wise
Once your account is set up, you're ready to start sending money with Wise.
To set up your first money transfer with Wise, enter the amount you want to send, the currency you have available, and the currency you want the recipient to receive. You'll see all the fees upfront, as well as when the recipient will receive the money and how much they'll get.

Provide the recipient's banking information and, if required, verify your identity with a photo ID. Wise typically asks for verification for larger transfers.
Then, make the payment. Methods vary by country but may include wire transfer, ACH, Apple Pay, or debit or credit card. You can also pay from one of your balances in Wise if any, which is always the cheapest way. Then, you'll receive a confirmation email every step of the way, including when your money is on the way and when the other person receives it.
How long does it take to transfer money?
While it can take up to two business days to receive money through Wise, most people get their money within 24 hours, and over half of them get it within an hour. The time it takes for your transfer to arrive depends on several factors:
Which country you're sending the money from/to
Payment method
What time you send/pay for the transfer
Any required security checks or verifications
When you log into your Wise account and set up your money transfer, you'll get a more accurate delivery estimate.
How to receive international payments with Wise
If you're receiving a Wise money transfer, the process is similar to what you'd do with a traditional wire transfer. Log into your Wise account and open a balance in the currency you want to receive the payment. That takes just a couple of seconds and it's equivalent to opening a bank account in another country since you will be given bank account details that, depending on the country (currency) you're opening the account in, can include an account number, ACH routing number, wire routing number, BSB code, IBAN number, a BIC (or SWIFT) code, etc.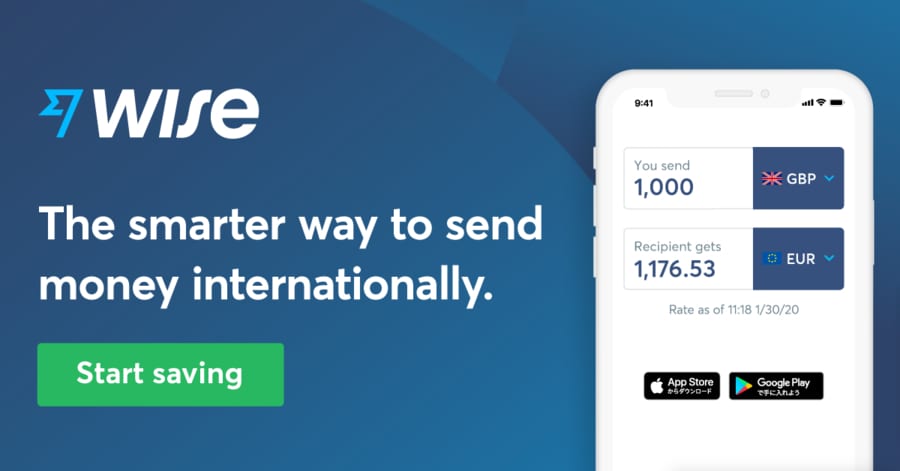 After sharing your banking details with the sender, it will be very easy for them to process the payment since they will be paying in their local currency and to a local bank with no commission for them. You will receive the full amount in that currency, and you can hold it in your Wise account.
Then, you can decide if you want to save the payment amount in that currency, if you want to convert it to another currency but keep it in a Wise balance, or if you want to transfer it to your main bank account outside Wise. In case you decide to convert that money to another currency, either for keeping that money in another Wise balance or to transfer it to your main account outside Wise, you will always pay a minimal exchange fee. Holding the money in your Wise account is always free.
How to deposit money into Wise
To deposit money into Wise (formerly TransferWise), it's exactly the same. Check the bank account details of the balance where you want to deposit the money and make a transfer to that bank account as you usually would: ACH, wire, etc.
Your main bank account may charge a fee for transferring money, but you'll need to check with them.
You can also add money to your Wise balances by using a debit or credit card, but a fee may apply depending on your country/currency.
Wise debit card
A Wise debit card allows you to send, spend, and withdraw money abroad without those pesky foreign transaction fees. The Wise Mastercard is up to four times cheaper than PayPal and the leading U.S. banks.
Finally, no more paying a fee to withdraw your money from a foreign ATM. With the Wise card, you can take out as much as $250 every 30 days for free (you'll pay USD 1.50 for each additional withdrawal). Plus, there aren't any hidden annual fees, and you get the added benefit of low Wise rates and conversions.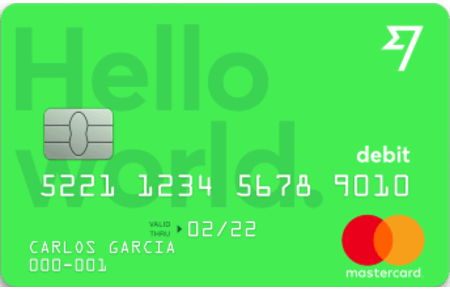 With the mobile app, you can quickly and easily access your Wise business account to freeze/unfreeze your card, add to your balance, or convert currencies, always with the best mid-market exchange rate.
The Wise debit card works with over 40 currencies and when you make a purchase abroad, it automatically converts the amount using the best rate from all the balances you have in Wise. This is perfect for frequent travelers or those who are working or studying abroad.
We use it constantly when traveling outside the US or even for online purchases in other currencies.
How to get a Wise card
Signing up for a Wise debit card is easy and costs just USD 9. To get started, log into your Wise account via the Wise website or mobile app and order your card.
You'll need to verify your Social Security Number and ID and add at least USD 20 to your account balance. Once you activate the card, that money is yours to use.
How does the Wise card work?
Your Wise debit card works anywhere that accepts Mastercard, and you can use it with Apple, Google, and Samsung Pay. Use it while abroad to pay in over 40 different currencies and convert your money whenever you want.
It's free to hold and manage the money in your Wise account, although you'll pay a small fee to convert currencies and transfer your money to another bank account. As always, you'll get the best mid-market exchange rate, and all the money on your card is protected by bank-level security.
Wise card limits
The spending limits on your Wise debit card will vary depending on where you ordered your card. Keep in mind that you can select default and maximum limits in the Wise app, as well as turn off certain types of payments.
Below are the default and maximum limits for U.S. and UK/EU cardholders.
Daily Limit (US)
Monthly Limit (US)
Daily Limit (UK/EU)
Monthly Limit (UK/EU)
Chip/PIN payments

Default: 1,000
Max: 2,000
Default: 5,000
Max: 10,000
Default: 3,000
Max: 10,000
Default: 10,000
Max: 30,000
ATM withdrawals

Default: 250
Max: 1,000
Default: 1,500
Max: 4,000
Default: 1,500
Max: 1,500
Default: 3,000
Max: 4,000
Contactless payments
Default: 500
Max: 1,000
Default: 1,500
Max: 4,000
Default: 500
Max: 1,000
Default: 4,000
Max: 4,000
Online payments
Default: 1,000
Max: 2,000
Default: 2,000
Max: 10,000
Default: 1,000
Max: 10,000
Default: 2,000
Max: 30,000
Wise card limits
The daily limit resets each day beginning at midnight, while the monthly limit resets on the first day of the month.
Wise business account
A Wise business account allows you to run your operations on a global scale, all without the high fees and red tape of a traditional bank.
Now you can invoice payments in over 160 countries, all while getting the best exchange rates that you won't find with PayPal or traditional banks. You can make payments from the Wise app, and 50% of transactions go through within the hour.
Set up recurring payments and batch invoices, and add team members to your account for more efficient payroll processing. This way, you can pay up to 1,000 people at once without high transaction fees. Also, don't worry if your employees don't have a Wise account; they don't need one to get paid.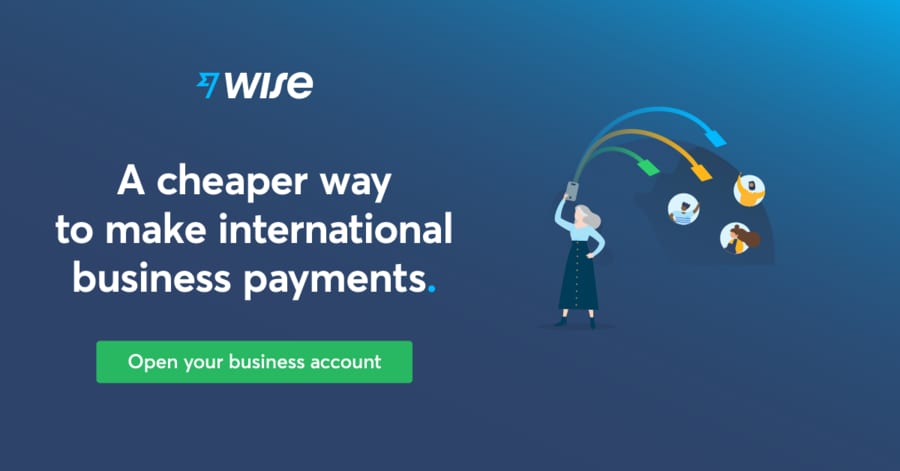 You can also review your Wise multi-currency account to see sort codes, IBAN, and routing numbers for different countries. Then, move money between accounts without the hassle of having to call your bank, so you can pay rent, payroll, and other work expenses no matter where you are.
Receive payments from third parties, set up direct debits, and integrate your Wise account with Stripe, Shopify, QuickBooks, and more. It's free to sign up for a Wise business account, although if you want international banking details, you'll need to pay a one-time fee of USD 31.
Since Wise isn't a bank, it doesn't keep your money in a financial protection scheme like your local bank would. Most banks use these schemes to lend your money or put it into high-risk investments.
With Wise, your money stays in your account and out of the company's account. It stays stored in an established financial institution, protected by the Financial Crimes Enforcement Network or your country's equivalent agency.
Wise fees vs. traditional banks
To know how much a transfer costs with Wise, you need to know that the fee depends on three things:
The amount you're sending
How you pay (from your Wise balance, ACH, wire, debit or credit card, etc.)
The exchange rate (which currencies are sent and received)
You can easily check Wise fees for a money transfer or conversion right here:
For example, if you want to send USD 1,000 from your USD Wise balance to Spain, either to your bank account in Spain or to pay someone else, the Wise fees for USD to euro would be USD 4.51. This includes a fixed fee of USD 0.33 and a variable fee of USD 4.18 (0.42%). So, the recipient in Spain would receive 849.25 euros as of today (exchange rates vary from day to day).
It's worth noting that if you need to do a transfer and you don't have the amount required in your Wise account, you will need to use another payment method that can include an ACH payment, a wire transfer or pay by debit or credit card, depending on the currency you're sending. In any of these situations, you may have higher fees, but they'll still be lower than traditional banks in the United States (typically 2-5%).
As an example, here you can see the different fees (in percentage) that Wise will charge for sending USD 1,000 to EUR depending on the payment method you use.
Wise's fixed fee
Wise's variable fee
From a USD Wise balance

USD 0.33

0.42%

ACH

USD 0.81

0.74%

Wire transfer

USD 6.15

0.43%

Debit card

USD 0.81

1.6%

Credit card

USD 0.81

4.32%

Wise fees*
*Wise fees depend on the amount you're sending, the payment method and the currencies you're converting. For the tab above, we have converted USD 1,000 to EUR on March 30th, 2021. Use the pricing page to see the current Wise fees.
We hold all the payments we receive in our Wise account balances so when we need to make a payment, we only pay the lower fixed and variable Wise fees. Remember, you can hold over 40 currencies in your multi-currency account at no extra cost. When using your Wise debit card, there is no fee to spend in currencies in your account. If you go over two ATM withdrawals in a month, you'll pay USD 1.50 for each additional withdrawal.
Wise pros and cons
By now, you're probably thinking that all of this sounds great, but you'd like to know all the pros and cons of Wise. For example, is Wise safe? How do I know I'm getting the best exchange rate? Do I really need just one account to handle all my international banking? Let's break down the advantages and disadvantages of Wise.
First, your Wise account is an international account that lets you hold and convert money in over 40 currencies. Wise always uses the real exchange rate and locks in your rate for up to 72 hours for instant, cheap money transfers to over 160 countries.
With the Wise debit card, you can spend in any currency without hidden fees, and it works with contactless payments, too. Plus, with a Wise multi-currency business account, you can set up direct debits, invoices, and bank details in over 70 different countries.
There are few problems with Wise, but keep in mind that larger transfers often require pre-approval or verification, which can slow down the process. Also, it can be hard to get ahold of customer service over the phone since the U.S. support team is only available 9-5 on weekdays. That said, there's a 24/7 help center on the Wise website.
WISE PROS

WISE CONS

Works with over 40 currencies
Instant, cheap money transfers to over 160 countries
Multi-currency business accounts for invoices and international payroll
Mastercard with no foreign transaction fees
Transparent, low exchange rates – always

Limits on larger transfers
No Wise credit card yet!
Over-the-phone customer service hours
Wise (formerly TransferWise) rebranding
Wise's rebranding comes after a decade of making "money work without borders" so multi-currency individuals and businesses can send, spend, hold, and receive money internationally. By offering more than money transfers, TransferWise is now Wise.

The company that started 10 years ago is now a worldwide community of 10 million people and businesses. Wise is a global platform that over a dozen established financial institutions now use and that customers rely on to send money quickly and without hidden fees.
All its great features are still there, just under new names like the Wise business account and the Wise debit card. The name change simply reflects the wider scope of services and capabilities that you can expect from their company, but I have been using it for the last four years and plan to keep using it as the main financial platform to run our business.
Wise customer service
You can learn a lot about a brand by how much support they offer, and Wise's customer service is a good indicator of its commitment to its clients.
Wise's online help center is where you can find information on all kinds of topics, from Wise fees and account management to troubleshooting your Wise card and setting up direct debits. Once you log into your Wise account, you can get more personalized answers and contact your local Wise customer support office. The company has 14 offices across Europe, Asia, Australia, and the Americas.
There are over 111,000 Wise reviews on Trustpilot, with an average rating of 4.6 out of 5 stars, and Wise has been featured in The Economist, BBC, The Guardian, and more.
If I'm honest, I only remember contacting TransferWise (now Wise) once after four years using TransferWise on a daily basis and I think they were pretty quick helping me out. During that time, I used their online customer service chat and the team was super handful and friendly. However, the thing I like the most is that Wise works so well and the platform is so intuitive and easy to use that I haven't needed to use Wise customer service much.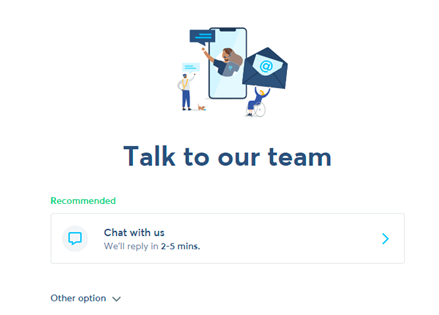 My Wise review
After learning how Wise works, I signed up and saw for myself how much easier my life and business operations can be with this service.
First, you should know that although I am from Spain, I've been living in the United States for 4 years, so since I moved, I've been looking for an easy and cheap way to send money back home.
At the same time, our blog, Capture the Atlas, began to grow, and soon the first payments from international companies arrived, paying us for advertising services. Some of them are located in Australia and the United Kingdom, and at the time, I had four open balances on my Wise account (EUR, USD, AUD, and GBP).
Later on, we started running photo tours around the world and with international clients, making TransferWise (now Wise) a necessity. First, it made it easier to collect payments from clients in different countries since, in addition to American and European clients, we have had clients from Thailand, Vietnam, Brazil, Argentina, Mexico, and Canada so far. Moreover, Wise simplified the process of paying local suppliers for things like hotels and rental cars in Iceland, Norway, and Russia.
As you can see, if you have an international business, live, work or study abroad, Wise is a lifesaver. I can't imagine how our little project would have been able to flourish if it weren't for Wise.
Throughout the 4 years that we have been using TransferWise (now Wise), I estimate that we have saved more than USD 5,000 in fees compared to what we would have spent if we had processed all those transfers with our usual banks. Also, I believe that we would have lost more than one international customer for not being able to offer them a convenient and simple payment method for our tours.
Wise FAQs
Here are some frequently asked questions about Wise. If you still have a concern, leave me a comment below and I'll be happy to help.
Final thoughts on Wise
If you're an avid traveler, work or study abroad, or call more than one country home, then I highly recommend using Wise.
Wise transfers your money faster and for less than traditional banks and works in over 40 currencies. Plus, Wise fees are transparent, and their exchange rates are locked in for 2-72 hours after you set up a transfer. You can get a Wise account for business or pleasure, and the Wise debit card works anywhere that accepts Mastercard.
After using Wise to instantly send invoices abroad and make payments in different currencies, I can't see myself switching to any other service. I hope this Wise review was helpful for you! Is there anything you would add about your experience with Wise? Let me know in the comments below!