Although most of your vacation time should be spent disconnecting, it's nice to have Internet in Egypt for certain things. Connecting to the Internet will help you use Google Maps, look up tourist information, and stay in touch with friends and family.
You can even use the Egyptian Internet to request an Uber ride or look for dining recommendations, especially in big cities like Cairo. If you plan on cruising along the Nile, be aware that Wi-Fi isn't free in this area, so I suggest using one of the alternatives in this guide. Not only will I tell you how to get Internet in Egypt, but I'll also share some tips and tricks for saving money.
Before I start, I'll tell you that we always use the Holafly eSIM, which is a digital SIM card. It arrives via email, so we can order it before our trip or while we're abroad. We've never had any issues with this company, but you can learn more about our experience in our Holafly review.

5% OFF your international eSIM card
Of course, there are other ways to get travel Internet, as you'll see below. In addition to explaining how each method works, I'll also tell you about the best Egyptian SIM cards, where to buy them, and how to avoid Egypt's roaming fees.
Using roaming to access the Internet in Egypt
One of the ways to get Internet in Egypt is by roaming. This means you can use your phone the same way you would if you were at home in the U.S. Roaming in Egypt is possible thanks to communications agreements between your mobile operator and Egyptian telephone companies.
While you can use this method to browse the Web and use mobile data, the rates are very high, so it's the most expensive option. If you want to avoid high Internet prices in Egypt, I recommend using one of the alternatives listed below.
Also, be sure to check that your phone doesn't have roaming activated by default. Many mobile devices automatically turn roaming on, so deactivate it or call your provider before your trip for help.
The best way to get Internet in Egypt
First and foremost, I recommend using the Holafly eSIM to get Internet in Egypt. However, I understand that some people want more choices, or maybe they prefer a physical SIM card. Below, you'll find the 6 best Egypt Internet options so you can find the most suitable one for your trip.
1. Holafly eSIM, the best way to get Egyptian Internet
My top recommendation is the Holafly eSIM for Egypt, which comes with 6 GB of data. The Holafly plan lasts for 15 days, so it's one of the most convenient options for travelers.
In addition, installing and activating this Egyptian eSIM is simple since it's a digital card you'll receive via email. All you have to do is scan the QR code in your email to connect to the Web.
While this isn't the cheapest option, I prefer spending a few extra dollars for the quality and convenience. Holafly offers high-speed Internet and 24/7 customer support in English, which is something that not all phone companies in Egypt offer.
This is the SIM card I use for all my trips abroad, and I've always had great service. Plus, this is the easiest option for people who don't have a dual slot on their mobile devices. If you think Holafly is the best choice for you, remember to check your phone's compatibility with the eSIM here first.
DAYS

GB

PRICE

15 days

6 GB

$34
Don't forget to use our Holafly discount code at checkout!

5% OFF your international eSIM card
2. SimOptions SIM card, a cheap way to access the Internet in Egypt
For a more traditional alternative, consider getting a physical SIM card for Egypt. I recommend SimOptions, a reputable company with prices that are similar to Holafly. The SimOptions card for Egyptian Internet comes with 6 GB of data for 15 days.

Once you order your SIM card through the website, it'll take one to three business days to arrive at your home. Be sure to order it before your trip and with enough time to receive it and test it out so you can work through any issues you may have. SimOptions offers customer support in English via live chat or email, so it's super convenient.
One of the best things about using SimOptions is that you can purchase your SIM card before the trip and not worry about finding a local store once you land in Egypt. While local Internet cards in Egypt are available, the stores that sell them aren't always easy to find, and many shopkeepers don't speak English, so it can be a frustrating experience.
DAYS

GB

PRICE

15 days

6 GB

$40
3. Local SIM card, another way to have Internet in Egypt
Of course, the option of buying a local SIM card may still appeal to you, especially since it's one of the cheaper alternatives. However, I don't recommend it if you're staying in Egypt for a short trip since you'll want to maximize your vacation time, rather than go in search of the best offers and data plans.
Once you locate an authorized retailer or find a shop in the airport, you can purchase whichever local card looks best to you. Many of the tourist centers have these types of stores, although the data plans tend to be pricier. If you go to an official retailer, you may be able to haggle on the price.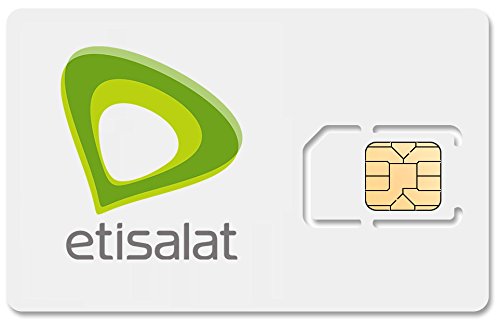 The shopkeeper will insert the SIM card into your device and activate it. I recommend asking them to change the notifications from Arabic to English! Speaking of which, the language barrier is something to be aware of since if you run into any issues with your SIM card, you may have trouble finding support in English.
Another drawback of buying a local card is that sometimes, shops sell SIM cards that have been previously used or that have less data than advertised. We've heard from some travelers that their cards were deactivated early, or they got fewer GBs of data than they paid for.
We have an article with the best SIM cards in Egypt, so I suggest taking a look if you want to get Egyptian Internet this way. Below, you'll find a quick overview of the top companies and their data plans:
CARD

30 DAYS

90 DAYS

Vodafone SIM card

10 GB/$9
30 GB/$18

Orange SIM card

10 GB/$8
40 GB/$18

Etisalat SIM card

7 GB/$8
12 GB/$11
25 GB/$15
40 GB/$21

WE SIM card

1.3 GB/$1
3.2 GB/$2
6.3 GB/$4
10 GB/$6
23 GB/$11.50

50 GB/$25

LOCAL SIM CARDS FOR EGYPT
4. Portable Wi-Fi router, another alternative to get Internet in Egypt
Yet another way to get Internet in Egypt is by using a portable Wi-Fi router. We use this mini router when we travel since it's small, convenient, and gives us unlimited data. In addition, it guarantees we'll have a secure and encrypted connection, so it's perfect for working remotely.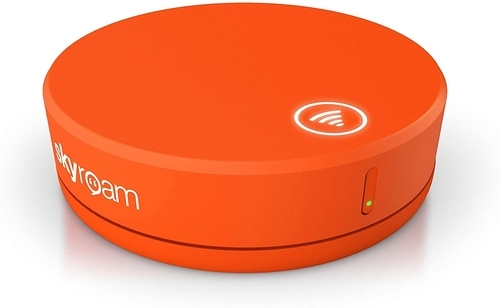 You can buy the router before your trip and use it to connect to the Internet as soon as you land. Plus, up to five devices can connect to it simultaneously, so it's the best pocket Wi-Fi in Egypt for groups and families.
On the downside, the data plans are pricier compared to the other options in this guide, so take that into account.
5. Roaming in Egypt, an easy (but expensive) way to get Egyptian Internet
I mentioned earlier that roaming in Egypt is possible, but it's the most expensive way to get online, so I don't recommend it. While it's easy, it can be difficult to gauge how much data you're using so you'll likely be slammed with a huge phone bill when you return home after your trip.
The price for using Egyptian Internet by roaming depends on the phone company, but it's generally around $10 per MB. You can find some discounts and special offers, but it'll still be the most expensive option. Besides, you can find better alternatives that give you high-speed mobile Internet in Egypt at a fraction of the cost.
6. Public Wi-Fi network, a free way to get Internet in Egypt
If you really want free Internet in Egypt, you can connect to one of the public Wi-Fi networks. This option could work if you only need to access the Internet to check messages or look up something specific.
That said, you must be careful because most public Wi-Fi in Egypt has very little security, making it easy for Internet theft to occur. Also, even if you find a good public network, odds are the Internet speed will be quite slow.
If you want cheap Internet access in Egypt, I suggest choosing one of the local SIM cards instead.
How much does Internet in Egypt cost if you roam?
Roaming services in Egypt vary depending on the telephone company you use in your country of origin. If you live in the U.S., it typically costs around $10 per MB, but it's a good idea to call your provider to get an accurate rate. They may have some data plans or discounts to offer.
Better yet, you can bypass this option and go with an Egyptian SIM card instead. Not only will you save lots of money, but you'll probably have better coverage during your trip.
How to disable your phone's roaming mobile Internet in Egypt
Most phones automatically enable roaming by default, so if you want to avoid a surprise phone bill for using the Internet in Egypt, I suggest deactivating roaming before your trip.
To verify that roaming is disabled, go into your phone's settings menu and check that "Data Roaming" is off. If you have trouble with this, call your provider and ask customer service to take care of it. Alternatively, they can assist you if you want to enable roaming and check out any available offers or plans.
How to make calls using Egyptian Internet
While roaming allows you to make calls, there are other ways to do this by using the Internet in Egypt, and it won't be as expensive.
The mobile network operators in Egypt have VoIP Locks, which prevent you from making calls with apps like Skype or WhatsApp. So, if you're using a local Egyptian SIM card, you'll have to connect to a Wi-Fi network to make a call.
What is the best way to access the Internet in Egypt?
If you want the best Internet in Egypt as a tourist, I recommend getting the Holafly eSIM. While it's not as cheap as a local SIM card, Holafly offers customer support in English, which provides much more peace of mind.
In addition, the Egyptian eSIM is 100% digital, so activating it is fast and simple. You can read all about it in our Holafly review and even get a discount on your eSIM by using our link.

5% OFF your international eSIM card
In a country like Egypt, I prefer to spend a bit more of my travel budget on Internet rather than risk my online security with public Wi-Fi networks. Also, remember that you don't need to spend a fortune to have good Internet in Egypt. Roaming may seem easy, but it'll result in a headache later on, so look into local SIM cards if you want cheaper rates.
With that, you have everything you need to know about accessing the Egyptian Internet. I hope this guide helps you choose a suitable option for your trip and budget, but if you have any questions, leave me a comment below. I'd also like to hear about your experience using mobile Internet in Egypt.
Enjoy your trip to the Land of the Pyramids!