Where to stay in las vegas
Deciding where to stay in Las Vegas can be overwhelming, so this guide will show you the different areas and types of resorts you can find in Sin City:
There is a perfect Vegas hotel for everyone, whether you want luxury, affordability, attractions, or tranquility. Here are the 10 best places to stay in Las Vegas.
The Strip is the busiest part of Sin City, with all kinds of restaurants, attractions, and activities. It's also the most popular place to stay in Las Vegas. Best of all, there are plenty of things to do on the Las Vegas Strip for all ages and budgets, as well as the most luxurious hotels in Las Vegas and the world.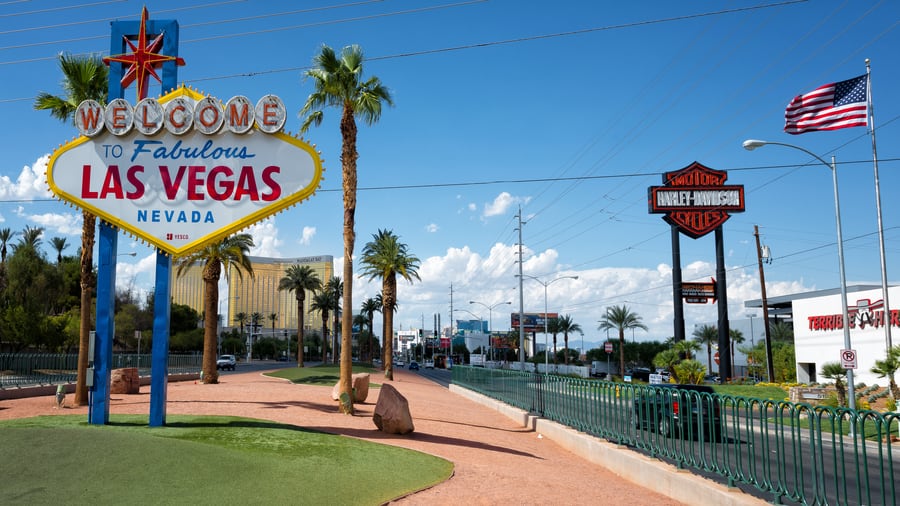 As the centerpiece of Las Vegas, this four-mile stretch boasts must-see attractions, many of which are included in the Las Vegas CityPass. Plus, if you stay at one of the best hotels on the Strip, you'll be just steps away from these activities.
However, keep in mind that this is Sin City's main attraction, so you're constantly in the middle of the action. It can get very busy and noisy here, and the hotels in Las Vegas Strip are some of the most expensive, so plan ahead.
New York-New York: We stayed here during our first trip to Las Vegas. It was a bit wild for me, so I don't think I'll be staying here again, but it's a great option for first-timers.
Bellagio: We stayed at this resort during our last trip to Las Vegas. It's one of the best places to stay in Las Vegas as a couple, so I highly recommend it if you're looking for something romantic.
Excalibur: If you're traveling on a budget, this is a cheap hotel on Las Vegas Strip, and you'll be close to all the action.
Downtown Las Vegas is a treasure trove of casinos and some of the city's first hotels. This historic district offers something for everyone, from museums and bars to Fremont Street and other fun downtown Las Vegas activities.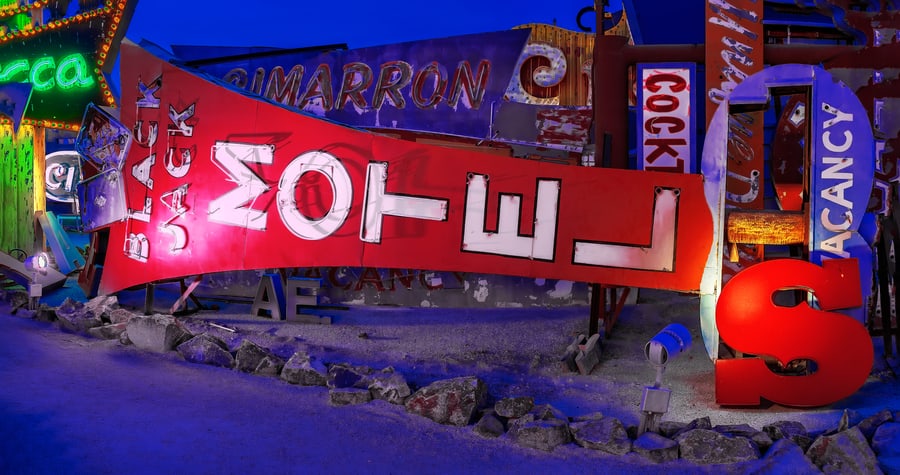 Here, you can gamble, dine, shop, and stay in some of the best downtown Las Vegas hotels. Besides the Fremont Street Experience, this district has Downtown Container Park and the Springs Preserve. Since it's off the Strip, you'll find smaller boutique resorts downtown with Old Vegas charm. You'll also get the added benefit of cheaper Las Vegas hotel rates.
So, if you're wondering where to stay in Las Vegas off the Strip, this area is the best option. However, the downside of staying in a hotel off the Las Vegas Strip is that you're further away from the main attractions, although you can take the free Downtown Loop shuttle.
Golden Nugget: This hotel in Vegas'

 downtown district is one of the oldest and most historic in the city. It's the perfect combination of old-school charm and modern luxury, so I highly recommend staying here.
The D Las Vegas: If you enjoy the nightlife, this boutique hotel is the best place to say in Las Vegas. It's on the corner of the Fremont Street Experience, and it's a 10-minute walk to the Mob Museum and Downtown Container Park.
Booking a hotel near Las Vegas Airport is convenient if you have a layover or just a short stay in the city. The airport is along Tropicana Avenue and Paradise Road, just 3 miles from the Strip. Thanks to its location, you can find some excellent Las Vegas hotel prices here.
Just because you're staying close to the airport, that doesn't mean you can't explore the area. There are some great things to do off the Strip whether you like nature, museums, or shopping. The disadvantage is that you can't walk anywhere, but you can rent a car at Las Vegas Airport.
That said if you're only going to be in the city for a day or two and you're not sure where to stay in Las Vegas, consider one of these hotels.
Mandalay Bay: This hotel is the best of both worlds since you can stay at the end of the Strip and still be close to the airport. It's one of the best places to stay in Las Vegas with kids, although there is plenty of stuff for adults, too.
MGM Grand: This is one of the best casino hotels in Las Vegas, and it's just a 10-minute drive from the airport. It's great for all ages since there are pools, restaurants, shops, and pet-friendly rooms.
Types of hotels in Las Vegas
No matter where you stay in Las Vegas, you can find any type of hotel. Below are the best Las Vegas resorts, from luxury accommodations to cheap hotel rooms.
All-inclusive resorts in Vegas are a bit different because they don't include meals and activities. However, they're some of the best places to stay in Las Vegas, thanks to their amenities.
These modern hotels in Las Vegas are smaller and more upscale, so they're perfect for couples or special occasions. Consider staying here if you want to sleep in a work of art!
If you want to spend less money, but you're not sure where to stay in Las Vegas, check out these hotels. You can still enjoy lovely facilities and fun attractions without breaking the bank.
If it's your first time in Sin City, I recommend staying at one of these coolest hotels in Las Vegas. These resorts are known for their iconic attractions, architecture, and themes.
If you're looking for luxury, these hotels are the best places to stay in Las Vegas. The city has a handful of gorgeous resorts with lush spas, gourmet restaurants, and beautiful amenities.
Sin City has lots of adult-oriented activities and romantic suites, so it's a great destination for couples. Check out the best places to stay in Las Vegas for an anniversary or wedding!
Vegas may be wild and crazy, but it also has lots of fun things for kids. If you're not sure where to stay in Las Vegas as a family, I've got you covered with these kid-friendly hotels.

Not only is the city kid-friendly, but many hotels welcome pets and offer convenient amenities for pet parents. Here are the best places to stay in Las Vegas Strip and downtown with a dog.
You can find a Las Vegas hotel for any budget or preference. So, if you want specific facilities like a pool or spa, or certain amenities like free parking, balconies, or jacuzzi suites, you'll find it here. Whatever your needs, I can recommend an awesome place to stay in Las Vegas.
Understanding resort fees in Las Vegas
When you're looking for places to stay in Las Vegas, keep in mind that many accommodations charge a resort fee at check-in. This extra charge covers things like maintenance, pool use, Internet, cable, and other amenities.

That said, these fees violate the Deceptive Trade Practices Law in Nevada, so you can legally refuse to pay them. If you want to avoid the trouble of disputing the charges, check out the best Las Vegas hotels with no resort fees.