George Town in Penang was our second stop in Asia. This tiny island belonging to Malaysia is situated in the Strait of Malacca. Its street art named it hipster capital of Southeast Asia. Its people, gastronomy and the beauty of its beaches far exceeded our expectations.
Penang is art. It is a faded and dirty museum where walls have so much to tell. Streets without sewerage are the perfect spot for these masterpieces over chipped walls.
The reason of this street art explosion is due to the city embellishment Project which emerged when the UNESCO declared it Heritage of Humanity in 2008. Since then it became a mandatory stop for any traveler visiting Malaysia.
In this post you will find:
♦ George Town Best Attractions
Things to do in George Town – Penang in three days
We had three days to explore Penang. On the first day we visited the most emblematic places in George Town and we searched through the streets the murals that makes it so recognized. On the second day we traversed the National Park and finally on the last day we finished visiting the city center. All this accompanied by the best gastronomy of Malaysia.
George Town Best Attractions
George Town was a cultural shock for us. I had never seen streets as dirty and in ruins as those of this tiny city of Penang. However among the ruins are gems of incalculable value and thousand essential things that you must see.
The town of GeorgeTown is easily reached on foot. Its center is very small, so we were able to walk several times through the same places.
KHOO KONGSI
The first one and probably the most shocking one is the Khoo Kongsi. The family house (kongsi) from Khoo family. This family of Chinese immigrants grew so much in number and wealth thanks to the trade business, that they decided to build a small city with their own temple, authority and financial and educational organisms.
Today the ground floor at the Khoo Kongsi main building works as a museum, where objects from daily life in that time, belongings from their ancestors and countless commemoratives plates where the most emblematic member names are exhibited.
It's still evident the enormous fortune this family had. You only need to see the countless details in gold which cover specially the upper floor in the main building, which is still used for prayers.
The courtyard where the buildings are located is used for ceremonies and shows in special dates.
To visit the Khoo Kongsi you have to pay a fee entrance which costs 5 MYR (1€). The entrance fee can´t be purchased in the complex. So you need to buy it in a store which I marked in red on the map below. They will explain to you how to access, but it is not even a minute away from the store.
BLUE MANSION
The following most visited attraction is the Cheong Fatt Tze Mansion also known as the Blue Mansion. It is also the house from a prosper Chinese trader. Cheong Fatt Tze, notable due to his political role.
The mansion was built following the Feng Shu Principles. It had 38 rooms. The most relevant feature is its indigo blue color and the Art-Nouveau style. This property was sold and today it is divided in two. One is a museum where objects donated by the family are exhibited, while the other part works as a hotel with 16 rooms.
You can enter only with a guided visit which runs every day at 11:00, 13:30 and 15:00. The price is 12 MYR (2.5€).
CLAN JETTIES
To finish the tour through George Town it is mandatory to visit the Clan Jetties. Presently there are 6 jetties that belong to 5 clans or Chinese immigrants families.
HISTORY
By ends of the XIX century different families proceeding from China arrived in Georgetown. As they were very poor they couldn´t afford a conventional house. So they started building houses over the water, forming jetties. Only members from the same family would live in the same jetty. They didn´t live over normal ground buildings  so they could escape taxes payment. Since the materials they used to build their houses were of very low quality (Straw and Wood) the houses used to catch fire easily.
Some of these families worked loading bigger ships using their smalls boats. Other went for the firewood and coal business using the raw material originated from the mangroves on the coast.
Business made rivalries among different clans to grow, so brawls between them were normal.
Even though at the start the Jetties Clan was considered a slum and the jetties were in risk of demolition, finally they were included in the conservation program that was carried out when Georgetown was appointed Heritage of Humanity. With that fact it was pretended to show a traditional lifestyle inside an urban environment.
Today some families still live there, so try to be wise and cautious when taking pictures. It is not difficult to see someone sat in his sofa or cooking a meal in the kitchen, and even though presently many of them live from tourism, some of them might be annoyed if you invade their home privacy.
DISCOVERING LIM JETTY AND CHEW JETTY
We only visited the Lim Jetty and the Chew Jetty. I liked the first one more. It was more authentic. There wasn´t even a single tourist (excepting for us) and we sat there for a while looking through the horizon.
Chew Jetty is possibly the most known and even it is gorgeous it is too prepared for tourists. Almost every house tries to sell you something: juices, cakes, souvenirs, etc.
I recommend you to see at least these two, and preferably do it at sunset.
Other must-sees in GEORGE TOWN
In addition to the attractions mentioned above, you'll find interesting things on every corner of the city. Of course 3 days is enough to explore George Town and Penang thoroughly.
One of the most recommended areas to visit is Little India which is located between Lebuh Chulia and Jalan Masjid Kapitan Keling. In this area stands the Hindu temple Sri Mahamariamman and very close to it, the mosque Masjid Kapitan Keling.
We also really enjoyed strolling the streets of Love Lane. Definitely one of the streets with more soul in Penang. Ideal for meeting other travelers and chatting in any hipster atmosphere bar.
Although we will speak more thoroughly in the section of gastronomy, one of the things that we liked the most of GeorgeTown was the Red Garden. You should have dinner here at least one day.
And after dinner, nothing better than walking the promenade. From here you can see the English forts of Padang Kota Lama and Fort Cornwalli. We only saw them on the outside, because according to what we read it was not worth the price of admission.
Street art in George Town
At this section we are going  through the Street Art in George Town, which, even having seen lots of pictures before, surprised us much more when we were there personally.
As we mentioned in the introduction, the city began to be embellished after being named a World Heritage Site by UNESCO in 2008. After this event a contest was held where many artists were present. Ernest Zacharevic and Tang Mun Kian were chosen to be in charge of giving the city a new look.
Even when both of them exhibited their art, only the first artist peaked with his paintings over the city walls.
Tang Mun Kian, however, created pieces with forged steel with a cartoon style. These explain the meaning of the main streets names in the city.
After that, many artists have left their mark in Georgetown streets.
WALL PAINTING IN GEORGE TOWN
Here I show you a few examples of the street art we found. Besides, at the end you'll find a map with their localization. However, I invite you to discover personally how pretty the decaying art can be.
These are only a few of what we saw, but there are countless. In restaurants or information spots you can ask for a map with the localization of all the paintings.
PENANG NATIONAL PARK
With no doubt what I liked most about Penang and the reason why I look forward to returning to this Malaysian island is because the Penang National Park.
Untouched jungle full of monkeys, paradisiacal beaches and dreamy sunsets. If you travel to Penang for three days it is mandatory to go to Penang National Park at least one.
At least one day is necessary to discover this park. Although if I return, I will certainly camp on one of its beaches. We spent just one day and left many things to do, so if you want to travel through thoroughly, take a tent.
Due to the extension of Penang National Park we have decided to write a separate post. Here you will find everything you need to know about the park and how to get there from George Town.
Where to Eat the Best Food in Georgetown – Malaysian Cuisine
And I did not want to close the Penang chapter without recommending some places to eat on this island. George Town certainly is not only the capital of Malaysian street art, but also of culinary art.
RED GARDEN
The first and best known, the Red Garden, is a food market where we end up having dinner every night. The site has a terrace with tables, surrounded by endless food stalls of all kinds. Each table is assigned a number. Choose the table you want and give the number when ordering the food in the stalls. This will be paid once you are served directly on the table.
None of the stalls sell drinks, but these are ordered directly from the waiters who serve the tables. The drinks menu is on the terrace. They serve mostly beers and juices of all kinds.
The cherry on the cake was the stage where every night acts many artists. Sometimes they play Occidental and other Asian songs. Even some days there are Ladyboy Shows.
Most people who go to the Red Garden are locals or Asian tourists. Which makes it quite authentic. We loved it. We found it a very fun place and that's why we repeated every night.
Although in terms of gastronomy in Malaysia the following sites that we are going to name we liked more, at the Red Garden you will find an amazing variety that added to the entertainment of live music makes it our number one place to eat in GeorgeTown Penang.
EE BENG VEGETARIAN FOOD
The second place I recommend to you is the Ee Beng Vegetarian Food. Without a doubt it was one of the restaurants where I ate better during the trip. My cousin, who is not a vegetarian, loved it too. It is a all you can eat vegetarian buffet, where you serve yourself what you want to try. Most of the dishes are Asian-style using soybeans meat as the main ingredient. It was delicious. We do not have very clear how the price of food is evaluated. After filling your plate you go through the cashier and depending on what you took you are told the price. We tried everything and drank juices and in total we were charged 5 MYR each (1 €).
Similar to any Chinese restaurant the dishes were rice, pasta, potatoes and also always accompanied with soy meat.
KASHMIR RESTAURANT
The last place I want to suggest you to enjoy Malaysian gastronomy was found by a mere casualty. When we were going back to Spain we noticed a well-appreciated restaurant in another travel guide. It is Kashmir Restaurant. The kind of food served remembered me of Indian food.
What we liked the most was the carrot juice. Since we tried it out here, we didn´t stop asking for it during our whole travel and it was impossible to find another one that could reach the level from this one. Try it out! It is delicious.
Before closing this section I want tol et you know that besides the restaurants, there are plenty of street stalls to eat. While touring George or going in search of its street you should stop in each stall that you see. This was how we tried the Durian ice cream and the homemade coconut ice cream, vegetable dumplings, cakes, etc. So this is my advice to enjoy Malaysian cuisine: TRY IT ALL!
Our hotel in George Town – Accomodation
The worst hotel of our trip in Southeast Asia has no rival. Although there are other candidates, the worst was the one we stayed at GeorgeTown, the Guest Inn Muntri.
The hotel was on Muntri Street, downtown. The room was a reeked damp with no window, the walls were chipped and the air conditioning only worked if the light was on. As it was very hot we ended up sleeping every night with the light on and masks.
Also the Wifi did not work in the room, so at night, before going to bed, we went to the dining room to connect for a while. Every night, a rat the size of a cat was pacing the kitchen counter.
ACCOMMODATION THAT WE RECOMMEND IF YOU TRAVEL TO PENANG
If you travel to Penang avoid the Guest Inn Muntri hotel. Unless you are passionate about rodents and you want to use your mask.
Our recommendation, if traveling with friends as backpackers is to stay at the Reggae Mansion on Lebuh Chulia Street. We tried this youth hostels chain in  Kuala Lumpur and really liked the atmosphere.
We also went through the door and looked good. Nothing to do with the hotel we stayed in.
Transport from Penang airport to Georgetown
George Town is half an hour from the airport by car or an hour and a half by bus. As we were traveling on a low budget our idea was to catch a bus. However ,we had not considered that at midnight, when we arrived in Penang, there were no buses anymore.
Luckily, what could have become an eternal night waiting for the bus service to reopen was an anecdote that taught us a lot about the kindness of the people of Malaysia and we will tell you at the end of this section.
AIRPORT – GEORGE TOWN BUS
The bus that runs from the airport to the historic center of George Town is the 401E. It runs every 25 minutes and is priced at 3 MYR (less than € 1).
The last service is at 11:00 and the first service at 5:20.
If you go in time maybe you might be interested in a stop at the Snake Temple that is half way, although we were not passionate.
Malaysian kindness- our anecdote
During the flight to Penang, my seat was next to a 4 years old seat. Her mother sat 4 rows ahead so I told her to change the place so that she was next to her son.
Arriving in Penang we asked her if she knew where buses to George Town were. Unfortunately she told us that there were no buses at that time. After seeing that we were traveling as backpackers she guessed that we were not going to take a taxi so she offered to take us to George Town.
On the way we asked her if they lived near our accommodation. Surprisingly she told us that she lived half an hour in the other direction from the airport. Given that we arrived at 12 at night in Penang, they would arrive at their house at approximately 1:30 in the morning.
I find it hard to believe that someone who did not know us at all would do such a favour.
I certainly can not imagine a better welcome to a new country. It was our first time in Malaysia and we could not believe how good its people were.
GEORGE TOWN MAP
And with this we bid you farewell. Do not forget to come back here to tell us about your experience in Penang.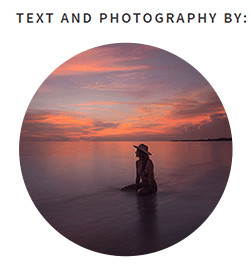 ---
– other posts of the southeast asia collection –
Don't miss out...