Traveling to Southeast Asia is cheaper than it seems, specially if you travel to Asia where in most places accommodation & meals are significantly cheaper than in Europe. Do you believe if I tell you that we spend less than 1,400 € per person traveling 20 days across Singapore, Malaysia, and Indonesia? All the flights (including all 5 secondary flights), all excursions, meals, and accommodation are included in this price. Absolutely everything.
But before you get too excited, I'll tell you that we were traveling as backpackers to Southeast Asia. Of the real ones, those who don't mind where to spend the night or with how many people you are sharing a room. If you like adventure and low-cost travels this post is for yourself.
GUIDE TO PREPARE A SOUTHEAST ASIA TRAVEL BUDGET
First of all, we will talk about our particular case and how much we spent in Singapore, Malaysia and Indonesia during 20 days. We will also detail how much we spent before the trip on reservations and how much we spent during our trip to Southeast Asia.
Then we will make a section where we will count in a generic way how much it cost to travel to Southeast Asia, practically independent of the itinerary of the trip that you do and the days that you travel. In this section, we will discuss the topics of flights, accommodation, meals, excursions, travel insurance, etc. in a generic way.
Finally, I will leave you a very useful tool to calculate in less than a minute your travel budget to Southeast Asia.
Our 20-days Southeast Asia travel budget
EXPENSES BEFORE TRAVELING
MAIN FLIGHTS
As I said in the article on how to prepare a trip to Southeast Asia, we decided not to take a return flight to Spain – Southeast Asia. The two main entrances to Southeast Asia were Singapore and Kuala Lumpur and we wanted to see both cities, so we decided to take two separate flights. This may increase the budget a little, but not enough to make it worthless.
The price of air tickets was one way (Madrid – Singapore) 260 € and return (Kuala Lumpur – Madrid) 261 €. We took the tickets three and a half months before the trip.
Airfares are usually cheaper between 3 and 4 months before the trip. This expense is the first thing to consider when preparing your travel budget to Southeast Asia.
SECONDARY FLIGHTS
After choosing the different destinations that we wanted to visit in Southeast Asia, we studied the best combination of flights considering times and prices. Although we compared different companies at the end AirAsia was always the most economical.
In 20 days in Southeast Asia we visit Singapore, Penang, Sumatra, Yogyakarta, Bali and Kuala Lumpur.
These were the prices of domestic flights:
Singapore – Penang – 37.09€
Penang – Sumatra – 28.09€
Sumatra – Yogyakarta – 85.42€
Yogyakarta – Bali – 32.35€
Bali – Kuala Lumpur – 52.22€
ACCOMMODATION
Since it was our first time in Southeast Asia we didn't want to travel without having previously booked the accommodations. If you travel backpacking, you want to stay cheap and you have enough time during your trip, looking for accommodation as you arrive at destinations is the best option. So you will find better prices and you will be able to see your room before deciding.
In our case, we didn't leave one night to improvisation. We booked the accommodations through these platforms.
We booked:
1 night in Singapore 13 € / person per night
2 nights in Penang 10.5 € / person per night
1 night in Bukit Lawang 2.5 € / person per night
2 nights in Yogyakarta 7 € / person per night
4 nights in Bali 6.5 € / person per night
2 nights in the Gili Islands 7.75 € / person per night
2 nights in Kuala Lumpur 12.5 € / person per night
However, we only had to pay 8.5 € / pers. total in advance. The rest was paid during the trip.
TRAVEL INSURANCE
The best option to travel to Southeast Asia is undoubtedly MONDO which has far greater coverage than other travel insurance for a similar cost. We also have a discount for our readers.

If you hire the insurance through our link we get a small commission. But we don't recommend it for that. If you find another insurance with a similar coverage to this and cheaper, please tell us. I assure you that today we haven't found any travel insurance as cheap and with so much coverage.
The price of insurance for 20 days is 80 €. Taking into account the discount we provide, the total price of insurance would be 76 €.
OTHER EXPENSES PAID BY ADVANCE
The last thing we paid in advance was the ferry that goes to Gili Trawangan from Bali with Marina Srikandi (40 € round trip).
In this case, I recommend that you book in advance because once you are there, the prices were more expensive and there was quite a difference between some companies and others.
EXPENSES DURING THE TRIP
Once there, to handle the money during the trip, we used my smart Evo account card, as we were able to withdraw for free from any ATM even with a foreign exchange. Apart from what we had already paid in advance, in total, in Southeast Asia we spent 1060 €. 530 € each, that we spend on the following.
Meals
Food, fruit smoothies and beers. We paid for the menus from 0.90 € to 15 €. We practically spent the day trying new things, avoiding the most touristic sites to live the essence of the places. I think that on this trip I ate more than in any other place. There wasn't a single day that I did not drink exotic fruit shakes and banana pancakes, among other gastronomic delights.
Depending on the type of diet you want to make during your trip, you will change your travel budget to Southeast Asia.
ACCOMMODATION
As I mentioned before, although all the accommodation was booked from Spain, in advance we only paid reservations (8.5 €). So during the trip, we had to pay 108 € in accommodation costs for 15 nights. The rest of the nights up to the 20 that we were traveling in Southeast Asia, we slept in the jungle or at some airport.
TRANSPORT
In addition to the flights and the ferry, we use different means of transportation. Bus, tuk-tuk, taxi and even private driver as we booked from Spain, to go from Medan airport to the jungle of Bukit Lawang (42 € one way).
EXCURSIONS
Some excursions and activities were hired directly in Southeast Asia like different entrances to temples in Yogyakarta (approx 15 €), snorkeling in Gili Trawangan (10 € approx.) or traditional dance exhibit in Ubud (€ 5). Others were booked from Spain. As the two-day trekking through the Bukit Lawang jungle to see orangutans in the wild + return to the village doing tubing (60 + 10 €) or trekking to see the sunrise on the volcano Batur in Bali (16.5 €).
If you want to know how much it costs each of the transport and activities that we carry out during those 20 days in Southeast Asia, you will find them in the specific guides to each destination that we will leave you at the end of this article.
In total, between what we paid in advance and what we were spending the 20 days we spent in Southeast Asia the total cost of our trip was € 1,400 per person.
But as each trip is different, now we are going to help you create your own Southeast Asia travel budget.
General budget of Southeast Asia for backpackers
FLIGHTS
Traveling to Southeast Asia (Kuala Lumpur or Singapore) from Madrid buying the flight 3-4 months in advance should cost between 400 and 600 € depending on whether you make a return trip or two independent flights as we did.
The average price of domestic flights with AirAsia between one point and another is 50 €. Add 50 € for each trip you want to fly.
SECONDARY TRANSPORT
If you are going to make a ferry trip I suggest calculating the approximate cost using this ferry comparator that works very well for Southeast Asia. This is just to have an approximate price. Then we can hire the company directly to get a cheaper price.
Also if you want to do a long road trip and want to know beforehand the cost I recommend you check in Grab the price of the trip. This low-cost taxi service (the Asian version of Uber) operates in almost all Southeast Asian countries (Singapore, Malaysia, Indonesia, Myanmar, Thailand, Vietnam and the Philippines).
TRAVEL INSURANCE
The best thing to find out the travel insurance price, is to set up a test quotation in less than half a minute here since it basically depends on the length of your trip.
ACCOMMODATION
If you do not mind sharing the room with other backpackers the price per night in Southeast Asia should not pass the 10 €. Keep in mind that cities like Singapore or Kuala Lumpur are more expensive than other destinations like Bukit Lawang or Penang.
Meals
We moved in a price range of 1 to 15 € per meal. Of course, there are other more expensive options but if you want a low-cost travel you should consider about 10 € a day in terms of diets.
EXCURSIONS
On excursions, you will not spend more than 15 € on average a day and we think it is too much. We were very happy to come back and realize that we have spent less than we expected.
Budget Calculation Tool for Traveling to Southeast Asia
By clicking on the following icon you will download an Excel sheet with which you can calculate your approximate travel budget in less than 1 minute. Watch out! Travel budget to Southeast Asia only valid for true backpackers. Couples organizing their honeymoon or the like surely want to spend more on private rooms in hotels etc.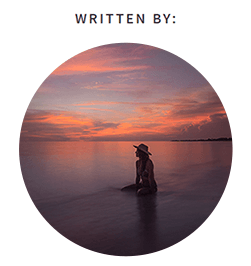 ---
– other posts of the southeast asia collection –
Don't miss out...