Gili Trawangan was a last-minute trip, and things would not have been the same without it. This tiny lawless island is full of colorful things: turquoise blue waters, violet sunsets, and unstained white lights when it gets dark.
Altogether, Gili Trawangan, Gili Meno, and Gili Air form the Gili Islands.
These islands are only 3 of more than 13,000 that make up Indonesia. Although we did this stop during our Bali itinerary, these islands are part of Lombok. The three islands are authentic paradises of crystalline waters, but depending on what you are looking for, you need to choose which Gili island to visit.
I was traveling with my cousin, and we wanted to go partying at least once during our 20-day trip to Southeast Asia, so we were sure: We wanted to travel to Gili Trawangan.
However, GiliT is not just about partying. In fact, there are many more things to do in Gili Trawangan than you think. If you want to discover them and know which is the best beaches of Gili Trawangan, keep reading. In this article, you will find:
Things to do in Gili Trawangan
There are many things to do in Gili Trawangan. In this section, we give you some ideas, and we also propose some tours to do in Gili Trawangan that you surely like. But as a summary, the main thing to do in GiliT is to spend the day touring the island looking for the best spot to snorkel, watch the sunset from any beach bar on the west coast and return to the center to enjoy the beach parties.
Best beaches of Gili Trawangan
Relaxing on the white sand of a paradise beach is the first thing to do in Gili Trawangan. The beach surrounds the whole island, so I recommend that you turn around it to decide which is the best beach in Gili Trawangan. Besides, it is effortless. The island is so small that in half an hour you can go around it by bike.
For me, the best beaches of Gili Trawangan are in the northwest area of ​​the island. In this white sand beach, there are hardly any people, and the water is very blue. Without a doubt, it is the first point to visit in Gili Trawangan. However, the seabed isn't as crystalline as in other parts of the island due to the currents, so I don't recommend this area for snorkeling.
Snorkeling in Gili Trawangan
The most important thing to see in Gili Trawangan is its seabed, full of coral, fish, and turtles.
If you want to snorkel in Gili Trawangan, I recommend the northeast beach, called Coral Beach. Here, you can rent goggles to snorkel, and it is one of the best places to see sea turtles in Gili Trawangan. This beach has more coral than sand. Please don't tear it off or stand on it so as not to damage it. Unfortunately, you will see that much of the coral reef is dead.
Generally, to the east of the island are the best areas for snorkeling in Gili Trawangan. Being close to Gili Meno, the currents are smaller and the water much more crystalline than in other parts of the island. You will feel you are swimming in a pool.
Where Is Gili Trawangan's Swing
There is nothing as touristy as the famous Gili Trawangan swing, which is in front of the Ombak Sunset Hotel, on the west coast.
We passed in front of the swing the two days we were in GiliT and one of them there was a long queue to take the long-awaited photo. That was a few years ago. Now I imagine it must be even worse.
However, even if you are not very interested in the Gili Trawangan's swings, I recommend this area for the next thing you have to do in GiliT.
Where to watch the sunset in Gili Trawangan
Watching the sunset is itself an activity to do in Gili Trawangan. Check at what time the sun is setting and head to one of the best places to watch the sunset in GiliT.
We spent two sunsets in Gili Trawangan. The first one from the swing of Ombak Sunset and the second with the rhythm of drums in The Exile.
If you only have one chance to watch the sunset in Gili Trawangan, I recommend this last beach bar. Every night, when the sun goes down, they give percussion concerts that I recommend enjoy with some cold Bintang beers. Also, they light a bonfire in the sand. It is undoubtedly one of my favorite places in GiliT.
Another place where they light fires at sunset is at Horizontal. However, this beach bar is to the east, so I recommend the other two mentioned before. If you want to see the best sunsets of Gili Trawangan, you must go anywhere west. The sunsets are epic there.
Gili Trawangan Nightlife
If you have chosen Gili Trawangan, you need to enjoy its nightlife. GiliT is known for being a drug tourist destination, because there are no police on the island and, therefore, no control.
I recognize that I have not seen so many people high in my life. However, I also saw families with their children enjoying healthy beach parties.
In any case, if you are visiting Gili Trawangan, you have to party. Depending on the day of the week, you will find the best party in one place or another. Although the pubs open every day, these are the peaks days for each place:
Monday – Blue Marlin
Tuesday – Trawangan Cabins
Wednesday – Tir Na Nog ("The Irish")
Thursday – Sama Sama (live Reggae music) + Pool party at Gili Hostel + Quiz in Trawangan Dive (Bar)
Friday – Surf Bar + Rudy's
Saturday – Sama Sama
Sunday – Evolution + Ladies' night in the Irish
We, unfortunately, travel to the Gili Islands in the middle of Ramadan, so the music ended at midnight. If you can, I recommend you match your visit to GiliT with a full moon or a new moon. As we were told, the FullMoon and the DarkMoon party are the best parties of Gili Trawangan.
Before my trip, I saw different news where they said there had been numerous cases of tourist deaths due to adulterated alcohol intoxication. Some bars, like Rudy's, are supposed to have used methanol to reduce the base cost of their drinks. Therefore, we only drank Bintang beers, which I doubt is worth adulterating. In any case, it is always essential to have proper international travel insurance.

GiliT Tours
If you are visiting Gili Trawangan two days or more, I recommend hiring a snorkeling excursion around the three Gili Islands.
This activity, offered by countless companies, cost between 60 and 150k IDR ($5-11). The excursions last 4-5h and usually start around 10 in the morning.
My recommendation is that as soon as you arrive on the island, book your tour in Gili Trawangan. Apart from the glass bottom boat tour, all snorkeling equipment is included. The boat makes about 3 or 4 stops where you will find different type of reef and sea life that inhabits it. It also makes a stop at Gili Air to have lunch, although the meal is not included.
If more than snorkeling, you feel like diving in Gili Trawangan, there are also plenty of sites that offer courses and dives. You can even get PADI Open Water certified in Gili Trawangan.
How to get to Gili Trawangan
In our Gili Islands guide, we explain how to get to Gili Trawangan and the rest of the islands. But, as a summary, there are four ways to get to Gili Trawangan, from Bali or Lombok; by speedboat or by public boat.
We directly took a speedboat to Gili Trawangan from Bali that took 2 hours instead of the more than 9 hours it takes to go by public transport. If you book it here, they will pick you and drop you at your hotel in Bali.
For example, in our case, they picked us up in Ubud, where we had been staying the previous days during our 7-day trip to Bali, and on the way back they left us in Seminyak. I recommend using this service to move from one area of Bali to another visiting Gili Trawangan in between with no extra cost.
Where to stay in Gili Trawangan
Although Gili Trawangan is the best island for partying, inside GiliT there is also an area that is more frequented by couples and families and another one full of young people from all over the world wanting to have fun.
My recommendation is that, if you don't mind the noise and prefer to be close to everything (ATMs, shops, markets, clubs, and restaurants) you stay on the east coast, where Ferries leave you. These are our recommended accommodation in Gili Trawangan on the west coast:
If, on the other hand, you want to rest in a luxury resort and be in the best area to see sunsets in Gili Trawangan, you must stay on the west coast, further away from the center. I recommend that, if there is any room left, book any of these hotels in Gili Trawangan:
We got an excellent deal at Pearl of Trawangan, and we didn't think twice.
Other useful information
Finally, I leave you some interesting information that you should know if you are visiting Gili Trawangan.
How many days to spend in Gili Trawangan
You cannot visit Gili Trawangan in one day from Bali, as the return ferries leave in the morning, even before the ferries from Bali arrive.
We spent two nights and two days at Gili Trawangan, catching the speedboat back the third day early in the morning and it wasn't enough. If we had been in GiliT for 3 or 4 days, we would probably have visited Gili Meno or Gili Air.
How to get around Gili Trawangan
There are no scooters or cars at Gili Trawangan, so the best way to get around is by renting a bicycle. We rented one on the main street, right in front of where the ferry leaves you, for 50k IDR ($3.5 approx.) per day. Keep in mind that GiliT, even being the largest of the Gili, is tiny. You can surround the island by bike in 20 minutes.
In no case, opt for horse carriages. Although I hate this option anywhere, I have never seen horses in worse conditions than in GiliT. The only way to end this cruelty is to stop hiring these types of services.
Gili Trawangan Harbor
You may be surprised to know that there is no port in Gili Trawangan as such. The ferry will leave you on the beach in the center, on the east coast, where most of the restaurants, hotels, and clubs are. You will have to get your feet wet to reach the ground since there is no pier or anything similar.
Where to eat in GiliT
I recommend you go to one of the beach bars in the north of the island to have lunch. For me, they are the ones that have the best views and are also cheaper than in other more tourist areas.
For dinner, it is best to go to the Night Market. In this traditional food market, you can eat exquisite, very cheap local dishes. The market reminded us a bit of the one we went to in Georgetown. There are also different stalls where you can buy food and a lot of shared tables in the middle.
Drugs in Gili Trawangan
There are no police in Gili Trawangan, and if we add hundreds of young people partying to this, drugs become normal.
In fact, it is not uncommon to see hallucinogenic mushroom milkshakes advertised on the menu of some beach bars. The price will be around 90k IDR.
Besides, in the center of the island, there is a Rastafarian community that plants marijuana. Virtually all the locals at Gili Trawangan sell marijuana or know where you can go to buy it.
Hospitals
There are no hospitals in Gili Trawangan, but there are medical clinics where they can assist you if you suffer a minor incident. In case you need evacuation, you will be transferred to the nearest hospital in Lombok.
The main medical center in Gili Trawangan is called Blue Island Medical Centre and is in the Villa Ombak hotel. If you have an emergency, you should call + 62-81-999-705-701.
It is also essential that you buy proper travel insurance for Indonesia.
ATMs
There are quite a few ATMs in Gili Trawangan, so you shouldn't worry. I advise you to get some no foreign fee credit card before your trip, so you don't have to pay for the exchange rate.
Gili Trawangan Map
I leave a map of Gili Trawangan with all the points we have mentioned. Also, you can download our map of Bali where you will find other points of interest.
Before you go, I leave you the essentials for your trip to Bali:
ESSENTIAL FOR YOUR TRIP TO BALI
If you have any other questions about Gili Trawangan, leave us a comment. We will answer you right away!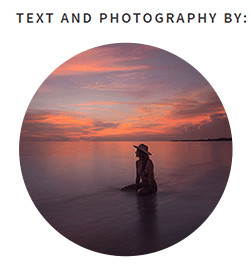 Don't miss out...