7 days are not enough to visit Bali – we left millions of corners we haven't visited yet. If you don't have much time, or if you prefer to spend only 7 days in Bali while discovering other islands in Indonesia, I recommend a tour of the island that we are about to propose in this blog.
For starters, I would say that Bali was our favorite destination when preparing for our trip to Southeast Asia. We dreamed of seeing this island of Indonesia, especially its artistic and cultural center, Ubud. At the time, Bali sounded like a wild and adventurous paradise … However, we became disappointed along the way.
Is Bali for Backpackers?
Bali is made for tourists. If you only visit Bali you will love it. For us, after exploring the beaches of Penang, seeing orangutans in the wild in Bukit Lawang jungle and being blown away by the great temples of Indonesia, Bali just wasn't enough. Or rather, we didn't think it had much relevance with the rest.
Even so, I would not change a single day of the 7 I spent in Bali. The visit is a must on your trip to Indonesia.
At first, we were surprised by its difference compared to the rest of the country, as Bali is the only island with a Hindu majority. Throughout the rest of Indonesia, the majority religion is Islam. Of all the islands in Indonesia, Bali is the most touristy – these two factors make Bali substantially different than other areas of Indonesia.
Regarding tourism in Bali, all the details were perfectly filled. We found it to be more artificial than other islands we visited since everything was designed and built for the tourist. If you are someone who wants a dreamy pool in the hotel, Bali is your island. That's why Bali is so popular with newlyweds celebrating their honeymoon.
Nonetheless, there is also the possibility to visit Bali as backpackers, which is what we did. Here is what we are going to tell you: The perfect route for backpackers traveling through Bali in 7 days, or for couples celebrating their honeymoon in an alternative way.
In any of the cases, I always recommend you to insure your trip with any of the best travel insurance companies. 

Things to do in BALI IN 7 DAYS – THE BEST ITINERARY
This is the layout we chose to make the most of 7 days in Bali:
First, we spent two days in Ubud, the artistic and cultural capital of the island.
Then, we spent two days in the paradise of the Gili Islands, which is very accessible from Bali but the islands belong to Lombok.
Afterwards, we spent three days to tour the rest of the island and visited some must-see temples in Bali.
Ubud is known as Bali's artistic and cultural center. There are art galleries and traditional temples with their own soul and distinctive culture, which are surrounded by extensive rice terraces. This makes Ubud a must for anyone who goes to the island.
Some of the things to do in Ubud are: Visiting the Sacred Monkey Forest Sanctuary, watching a traditional Balinese dance exhibition, exploring the extensive rice fields, or experiencing a sunrise from the Batur Volcano.
things TO DO IN THE GILI ISLANDS
Simply put – spend the day snorkeling in clear water, wait for sundown to fall in love with a sunset, and then dance in the light of some bonfire – which is possibly the best party in all of Southeast Asia.
As I said, the Gili Islands don't really belong to Bali, but rather to Lombok. If you travel to Bali for 7 days, you can not miss them, as accessing the Gili Islands is very easy. Best of all, going to the Gili Islands gets you moving within Bali itself. We have this in the guide of the Gili Islands – Gili Trawangan.
Depending on the island that you choose, you can have the all-inclusive resort you need on your honeymoon, or the perfect backpacker environment.
TRAVELING THE REST OF BALI
After Ubud and the Gili Islands, there were still endless things that we wanted to do in Bali.
From the beginning, we knew that a visit to the temples of Pura Ulun Danu and Tanah Lot was crucial. The biggest problem is that between the two are about two hours by car with no public transport available. We also wanted to check out the party in the south of Bali, even though we had been warned that it is not a very healthy one. It's known to be a place full of drunken tourists who destroy everything in their path. Seminyak and Kuta stood out in that it's full of festive touristic chaos, and, they are located so close together that they can be considered the same place.
We decided to spend one night in each place, and on the next day, we hired a driver we befriended to give us a tour through Pura Ulun Danu and Tanah Lot.
SEMINYAK
We arrived in Seminyak at noon. We used Marina Srikandi Company, which was the one we hired to go from Gili Islands to Bali.
We spent that afternoon on the beach, and watched the surfers catching waves. If I had more time, I would have taken some surfing lessons as they are much cheaper than in Europe.
THE ROYAL BEACH SEMINYAK
As we walked along the beach, we arrived at these gardens with an amazing pool without noticing. This turned out to be the resort The Royal Beach Seminyak. There is no separation between the beach and the hotel property, so you can get in with no problem.
In addition to the amazing pool, there are also lovely gardens with hammocks, ponds, and even giant lizards.
The hotel was amazing, but evidently, if we had stayed in places like this one, the budget would come out far more than the 1,400 € we spent on the entire 20-day trip through Southeast Asia.
I'm glad that from time to time the guards would fall asleep, and we could enjoy swimming pools like this, even as backpackers with low budget.
LA PLANCHA BAR & RESTAURANT
Then, we went to La Plancha Bar & Restaurant, Seminyak's most popular spot to enjoy the sunset. Its distinctively chill atmosphere, along with colorful umbrellas and bean bag chairs set up each afternoon, gather hundreds of young people to watch the sunset. Getting a good spot is essential, if you arrive too early, the waiters may start putting so many rows of bean bags in front of you that you will hardly get to watch the sea. Arrive too late, they may stop setting new rows of bean bags and you can't find a spot. We were very lucky and got a front-line spot.
La Plancha is a Spanish food bar, but we did not get to try anything. The prices seemed excessive and didn't appear to have anything spectacular. Nonetheless, the ratings we read said that it was very good. We were perfectly content with Bintang beer.
The sunset was very beautiful, although not as orange as the one in Gili Trawangan, it was very special on its own as we watched the surfers catching the waves in the dim sunlight.
GO CLUBBING IN SEMINYAK
We were told that Seminyak was one of the best places to find young and local people to hang out with. I cannot say that the place was wonderful, but the spirit of Gili chased us there and I had fun like never before. Going out where you know absolutely no one has infinite advantages.
Although there are different clubs, we went to La Favela, which is the most popular spot in the area. There, we met some very nice Basques and a Balinese dancer. The place was very chic. There were many flowerpots inside, which gave it an exotic touch. You will also find trees and vines everywhere. It is a restaurant where they serve dinner, and later they remove the tables to turn up the mood. Unlike the party in Gili, there are bouncers who enforce a certain dress code to enter. It is probably the biggest place you can find in Seminyak that closes late (late for them) at 3:00 AM.
TOUR WITH CHOFER
The next day at 7 in the morning (we were a bit tired after the previous night), we got into our driver's car and let ourselves go. The price of the tour was 500k IDR (35 €), we found it to be cheap considering everything we got to do. Apart from visiting Pura Ulun Danu and Tanah Lot, we visited two other temples: Taman Ayun and Kedaton Wings. They were overall insignificant , but we didn't mind visiting being that they were on the way.
TAMAN AYUN
After a 40-minute trip  we arrived at the temple of Taman Ayun.
This temple is known as the temple of the beautiful garden as it is surrounded by gardens. What stands out from the temple is that it is surrounded by a moat. Entrance to the actual temple is prohibited, but you can view them from just outside a surrounding wall. Even from there, the structures were well appreciated.
As with almost all temples we saw in Bali, pagodas of different sizes stood out in harmony with their surroundings.
The temple is very small, and half an hour is enough to visit it. The entrance fee is 20k IDR (approx. 1.4 € ).
At the exit of the temple, there was a girl who invited us to visit the plantations of Kopi Luwak, the most expensive coffee in the world. The production of this coffee is made via digestion by Civets that are fed coffee beans. The girl had a Civet in her arms that didn't move much, and according to her it was because they are nocturnal animals and sleep during the day. I honestly don't know how true that is, and I'm afraid the poor Civet might be drugged to be a tourist attraction. Obviously, we didn't go to the coffee plantation.
PURA ULUN DANU
After a restful journey, we arrived at Pura Ulun Danu. The entrance fee is 30k IDR per person (approx. 2€) and you can visit inside for a couple of hours without getting bored.
Even though the day was cloudy, we found the place to be with much peace. Located on the shores of Lake Batran, the views were spectacular. The fields were extremely manicured and there were lots of flowers.
We were surprised by the scant amount of foreign tourists. However, it was still full of locals. There was a concentration of Hindu people so the temple was full, and we were able to see the different religious celebrations and enjoy the colorful Balinese dresses.
Less than 5 minutes away is an all-you-can-eat restaurant where locals usually go after visiting the temple. This was the place our driver recommended us to eat. I cannot remember the name, but the locals would be sure to tell you if you ask.
ALAN KEDATON
On the way to Tanah Lot, an hour's drive from Pura Ulun Danu, the driver told us that if we wanted, we could stop at the monkey forest. We thought he was referring to the one in Ubud, which we had already gone, but we discovered that this was another monkey forest, Alan Kedaton. In addition to monkeys, here you can see flying foxes, famous bat known for their gigantic size.
Just as you enter, the guides would try to convince you to use their services. Since our driver had warned us that it wasn't worth it, we ignored them. We read later on that sometimes they try to fool tourists by saying that hiring a guide is mandatory in order to enter the temple. The temple is tiny, unless you want to learn the history in depth, we weren't inside for more than 20 minutes.
At the beginning, what I liked most about the temple was seeing the gigantic bats there. Even at their size (1,5m of wingspan), these animals are totally harmless. They are also known as fruit bats since that is their main food source.
The bats were with a gentleman who charged money to let you take a picture with them by waking them up. At that time we did not give importance but thanks to FAADA we realized that in fact, in this center, there is an abuse of animals. In addition, this place is not the right home for monkeys.
If you have questions about how to travel responsibly with animals, do not hesitate to ask for help.
BATU BOLONG
After the stop, we continued towards Tanah Lot, our last destination. The entrance fee was 30k IDR (approx. 2€). The first thing we discovered upon entering is that there are two temples, Tanah Lot Temple and Batu Bolong Temple.
The Batu Bolong temple is built on an islet connected by a natural bridge.
Although its landscape is in one of the photos that we had seen when researching about Tanah Lot, we did not realize that they were two independent temples.
TANAH LOT
The Tanah Lot temple is actually a small temple located on an islet that can be reached only when the tide is low.
Although only the priests can enter the top, tourists can pass under to receive the blessings of the priests. Monetary offering is of course mandatory.
While most people stayed there to watch the sunset, we went to a better place. Near the temple, there is a golf course which overlooks the temple. The golf course is also surrounded by rice paddies.
The views from here to the temple while the sun sets were unparalleled – it was also much less crowded than if you had stayed at the foot of the temple.
Before leaving, I recommend you to try corn on the cob with a sweet and spicy sauce that they prepare at the street stands – it is delicious and very spicy.
Finally, the driver left us in Kuta, where we would spend our last night. Kuta is possibly the most touristic place in Bali. The biggest nightclubs on the island are here. However, we went out for a while and did not like it. The neon lights, strangely dressed up people, and expensive prices everywhere didn't vibe well, so we just turned around and went back to the hotel.
BALI MAP with our tour
Other things to do in bali
As I told you, 7 days was not enough for everything that there is to do in Bali. If I wanted to do everything that I wish I had done, I would have stayed for 7 months.
LEARN SURF IN CANGGU
In Canggu, there are the best surf schools on the island. It would be a delight to take classes with the locals and enjoy their pirouettes while the sun goes down. In addition, the environment is apparently much healthier than Kuta or Seminyak. The majority of those who decide to stay in this area during their visit to Bali tend to be young people who like sports.
We decided not to go because we were not going to significantly improve our surfing skills in 1 day. But Dani, who spent four days surfing in Canggu on his trip to Bali, highly recommends the experience.
VISIT PURA LEMPUYANG LUHUR
When I saw this photo I thought it was the door to heaven.
However, it was far away from everything else we wanted to see. If you have more time I recommend you to visit the temple of Pura Lempuyang Luhurg.
SEE DOLPHINS IN LOVINA
Every morning in Lovina, there are boat routes you can take to where you can see dolphins. The problem is that it is too touristy – there were more boats pestering dolphins than there were dolphins. In addition, the town is very far from everything else.
NUSA LEMBONGAN
This small island near the south of Bali is the perfect place to swim with the Mola Mola fish. Since I hadn't dived with a tank before, I would have had to take a course first if I wanted to do it there. We decided against it, as it would take a lot of time and the chances of finding Mola Mola would be small.
If you decide to visit Nusa Lembongan, there is another essential thing to do that is also underwater, the Underwater Buddha Temple. Here, I leave a photo that will make up your mind for a future visit to this tiny island.
NUSA PENIDA
The island of Nusa Penida is located next to Nusa Lembongan. It is bigger and have more facilities, so most of the tourists are staying in Nusa Penida. The diving excursions starts from here, but is very close to the coast of Nusa Lembongan.
Nusa Penida has appeal in itself. Kelingking Beach has a viewpoint with amazing views – you can see them here.
After 7 days, we visited, discovered and enjoyed many things in Bali. Luckily, we left out many things, which gave us the perfect excuse to return to this incredible island in Indonesia.
Best Hotels in Bali
To finish this post, here is a list of the best hotels in Bali.
HANGING GARDEN OF BALI – Payangan (half an hour away from ubud)
Probably one of the most exclusive hotels in Bali. This resort is half an hour from Ubud so it is recommended to have a rental car or motorbike.
It stands out for its infinity pools that overlook the jungle. In addition, each villa has its own private pool. There is nothing around, just forest and jungle. Here you can check the prices, usually at around 300$. If you want to treat yourself to a spa hotel away from everything, this is for you. As you can imagine, it is full of newlyweds.
I leave 4 photos to help you choose. One from the main pool, another from the room, another from the bathroom and another from the private pool.
PERITIWI BISMA 1 – ubud
This is the cheap version of the previous one and rather close to Ubud. Although it does not have a private pool per room, it has an infinity pool in the jungle. Here you have a photo.
The price is reasonable for what is offered (about 70€ ), so often it is difficult to find a free room. In addition to being quite popular, the pool is usually full. Not everything is what the Instagram photos show.
Here you can book this amazing hotel.
BALI FIREFLY – ubud
Less frequented and situated between rice fields is this resort that has three different villas. In addition, the price is lower than the previous ones (50 $ approx.). I leave here its website.
Although the pool is not as spectacular as the previous ones, the views from there are amazing. You have a swing to see the extensive rice terraces.
If these options do not convince you, you can always find other more convenient accommodations here.
THE ROYAL BEACH SEMINYAK – SEMINYAK
The Royal Beach Seminyak Bali – MGallery Collection offers luxurious accommodations surrounded by abundant tropical gardens along Seminyak Beach. Two outdoor pools, 3 restaurants and a free city shuttle from Kuta are available. Free Wi-Fi is also available.
You can make your reservation from here.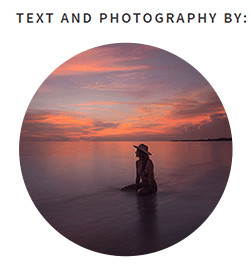 ---
– other posts of the southeast asia collection –
Don't miss out...