Ubud, the artistic and cultural center of Bali, is a mandatory stop on your trip through Indonesia. This enclave, surrounded by extensive rice paddies, makes Ubud an essential point for anyone who goes to the island. Ubud is the heart and lung of Bali. This inland town also offers many opportunities for those interested in yoga or meditation.
In this article, I will tell you things that you have to do in Ubud, if you make a stop on this island during your Southeast Asia trip.
HOW TO GET TO UBUD
To get to Ubud from the airport, I recommend getting a taxi using the Grab application. You can download it here if you do not have it. This app works just like Uber and is quite popular in Bali. Also, it is much cheaper than taking an official taxi. We paid about 149k IDR (approx. 11€) to get to Ubud from the airport (about a two-hour drive). The money is paid in cash and there is free Wi-Fi at the airport, so it is very easy.
things TO DO IN UBUD
We arrived at Ubud in the afternoon and the first thing we did was to rent bikes (20k IDR – 1.5 € / day). The best way to tour this town is by bike or motorbike.
Since we arrived in Bali, we realized that there was a big difference compared to the other islands of Indonesia we had been to. While in the rest of the islands are predominately Islam, Bali is the only island in the country with a Hindu majority.
We noticed this as soon as we started exploring Ubud. This town is dirty from first impression, but if you look closely, you will see that most of the dirt is from offerings that locals had left on the ground, which usually contained cooked rice and flowers, thus attracting a lot of insects.
GOA GAJAH
Our idea for the first day was to visit the places that we did not want to miss, especially those that were further away from Ubud by bike. The first place we went was Goa Gajah, the Elephant Cave. This sacred grotto is designed to ward off evil spirits. The place is located about 5 km from the center of Ubud. I don't know how long it took us by bicycle, but it felt long since there were some more or less hard slopes.
The entrance fee is 15k IDR (approx. 1.5€). In order to enter, you must wear a Sarong: a piece of cloth that is knotted around the waist and essential in most places of worship in Bali. You don't have to bring or buy one, since there is a box with a lot of them to lend to the visitors at the ticket office.
Once we were dressed in Sarongs, we descended into the entrance of the cave, a characteristic evil monster, whose mouth gives access to its entrails.
The interior is T-shaped and tiny. Inside, we found the figure of Ganesh (son of Shiva with elephant's head) and a lot of offerings of flowers and rice at his feet, like the ones we saw in the streets of Ubud.
Directly in front of the cave were two rectangular swimming pools stocked with purifying water by female stone statues.
CAUTION WITH SCAMS
You will see some short buildings surrounding the pools. These are altars where we saw a monk trying to get money from tourists passing by. The monk invited them to come up, put flowers in their hair, painted a white spot on their foreheads, and soaked their heads with purified water. At that very spiritual moment, the monk raised a rug. Beneath, there was a bill and he would point for the tourist to put in some more. If the person refused or gave him a small bill, the monk became angry and cursed them. We stayed for a while to watch as he repeated the play with each excited visitor.
I advise you not to limit yourself to visiting this area. Following the road, you will arrive at an extended, wooded area. Within there, trees roots stand out and devour the man-made landscape.
MONKEY FOREST
After leaving Goa Gajah, we set out to pedal to the Sacred Monkey Forest Sanctuary. The distance from Goa Gajah to here is approximately 4km.
You have to visit this place if you go to Ubud. It is very close, so you could walk if you don't want to rent a bicycle. This forest is famous for being home to a massive colony of monkeys. As they are very accustomed to tourists, they have no hesitance in approaching you, playing, asking for food, stealing from you or even biting you.
You would think we'd had enough after we saw monkeys at Penang National Park and almost having my clothes stolen from a monkey in from Bukit Lawang,  but no.
The ticket price is 20k IDR (2€), and while you can see enough monkeys from outside the forest, I encourage you not to miss its interior.
Throughout the forest, you will find a lot of monster figures that give it a magical touch. Sometimes it is not necessary to know the meaning of things so that undeniable feelings can awake in you. The figures of the Monkey Forest are scary, frightening, and are covered with moss in every corner of the forest. The monkeys sit on top of them and look at you with ease, staring at their daily new guests.
The jungle has grown at its best, devouring every construction. The aerial roots unfold everywhere, consuming statues, bridges and everything within reach. I encourage you to go to the areas further away from the entrance, where you will find more jungle and fewer tourists.
THE MONKEYS OF the MONKEY Forest
For the first time, I dared to let a small monkey climb over me. It was very intrigued with my pendant and kept pulling on it. As I said in another post, keep all your things well protected because it is very likely that a curious monkey will decide to take anything within its reach: mobiles, pendants, cameras, bags…
The monkey down here robbed a girl's hand sanitizer that was hanging from her backpack and drank it, astonishing anyone who saw it and terrorized the girl, since the monkey was almost the same size as her.
The worst thing about being off guard is that you end up exposing yourself to risky situations without realizing, and this is what happened to me: At one point when I was playing with a few small monkeys, I ended up with three of them climbing up my body. Suddenly, two of them bit me, and one hurt me. I had to run in the end to get the monkeys off of me. With that, I can say my monkey experience had come to an end. Luckily I had the best travel medical insurance in the market that told me what I had to do.

Frightened, I asked the guard if I should go to the doctor to get a vaccine or get the wound checked, and he told me that I didn't have to worry about it because at least a visitor gets bitten by the monkeys every day.
SUNSET IN THE RICE Paddies
After the incident, we left the Monkey Forest and headed toward the rice fields that are next to Ubud to watch the sunset. In the map below, I marked where you can walk to see rice paddies, which are very close to Ubud (no need to bike).
To relax with views, we sat at Sari Organik as we gazed at the beauty of the orange dyed rice fields, accompanied by a coconut.
TRADITIONAL DANCE ACTION
On our way to the rice fields, we passed by Pura Dalem Ubud. In this temple, there are dancing exhibitions and we bought tickets for that same night. It is very popular for visitors to go to a local dance show.
There are a lot of traditional dance types and each one is performed on a different day in a different place. To check where to see each type of dance and price, click here.
KECAK FIRE & TRANCE
The type of dance that we saw is called Kecak Fire & Trance, which takes place on Monday at 19:30 in Pura Dalem Ubud, priced at 75k IDR (approx. 5€). It is a type of musical without instruments where all sounds come from the harmonized voices of a group of more than 100 men. They are dressed in black and white checkered sarong. During the performance, they seem to enter into a state of trance.
The repetitive sounds are accompanied by the interpretation of the story through human characters and monsters in very flashy outfits that dance hypnotically.
Honestly, I found it a little boring. I would not think of going again If I go back to Bali, but I guess if I had never gone, I would be curious to see how it is. The best thing is to decide for yourselves if it is worthy.
DAWN IN THE BATUR VOLCANO
As soon as we left, we went to the hotel to rest. Next morning at 2 AM, we were picked up to go to the Batur volcano. Although the volcano is somewhat far away from Ubud, it is a must do. Seeing the sunrise from its summit at an altitude of 1,717m was an unforgettable experience. The view of the orange sky illuminating Lake Batur with Mount Agung in the background is beautiful.
RESERVATION
There are many agencies that offer a trekking to watch the sunrise from the top of the volcano. After comparing prices, we opted for Pineh Bali Tour. This company certainly offered the cheapest trekking. We paid 250,000 IDR (approx. 17€) per person. The price range was very large, even though they all offered the same service (round-trip transportation from the same hotel where you are staying in Ubud, coffee before the trekking, a guided climb to the top and breakfast at the summit).
ASCENT
The trekking was easy even though it was a 2-hour climb, but it wasn't the same for everyone. Our group consisted of a newly married American couple, my cousin, the guide and myself. The woman had a lot of problems moving up, stopping every five minutes. Fearing that we would miss the sunrise, my cousin and I went up on our own, along with the other hundreds of guides and visitors who were climbing, eventually losing sight of our group.
After half an hour of reaching the top, our guide and the couple appeared, arriving just as the sun was rising. We sat to contemplate the colors of the sky and the guide brought us our breakfast: banana and chocolate pancakes, coffee and boiled eggs.
Although we didn't get cold on the way up,  I recommend that you wear a sweatshirt (and closed toe shoes) for the summit stop as you can get a little cold.
As someone who is obsessed with sunrises/sunsets, I will tell you that this was an incredibly beautiful sunrise you cannot miss for the world.
The climb is not difficult and it is impossible to get lost because there are a lot of people who climb it every day. At a glance, I would say, that it is not necessary to climb with a guide. However, I think 17€ for a round trip ride to and from Ubud (2h each way), early morning coffee, a flashlight to go up at night, and full breakfast at the top is a fair price. As I mentioned, this is the cheapest price we found, but for the same trekking, others were paying more than 40€.
DECLINE
Once the daylight took over the sky, we had a better view of the vast Lake Batur and nearby small towns, from above. With Mount Agung in the background, the whole picture is complete. The views from the summit are beautiful.
In the daylight, we notice that the volcano is still active. Various vents expel steam from the earth's interior. The guide explained that Mount Batur is a sacred mountain and there are many Hindu legends about these fumaroles. In fact, as we approached them we saw numerous floral offerings around these chimneys.
Early in the morning, long-tailed macaques appeared (as if we had not had enough monkeys with the previous day). They approached to ask for food from the tourists. Our guide told us that this very group of monkeys appeared every day and became the center of attention for the visitors. For a few moments they had fun with their various events, such as food robberies, disputes between members of the clan, jumps, and runs.
Once we arrived at the descent, our guide had us fill out a questionnaire so that we could evaluate his work. According to him, they only let those who accumulate a good number of good reviews to keep working as guides.
One of the things that surprised me most was that when we reached the summit, it was full of local children. Each morning these children go up to sell tourists water and snacks before going to school.
Note: During the writing of this post I went back to check the prices of the trekking with Pineh Bali Tour and they have gone up a lot. Try to negotiate 250,000 IDR per person, which is what we pay in 2016.
UBUD CENTER
It was about 11 am when we got back to Ubud. We continued walking through the center with no time to rest, to make sure we got the most out of the day and a half that we were spending  here. We even made time to enjoy a Balinese massage. This type of service is offered throughout the center of Ubud.
We stayed at one end of Raya Ubud Street, which is the main street. We visited the must do points of interest that were largely concentrated on this same street.
PURI SAREN AGUNG
The first place we went to visit was the Puri Saren Agung, the royal palace, also known as Ubud Palace.
The royal palace is open from 8 a.m. to 7 p.m. and admission is free. However, it cannot be traversed in its entirety. As the royal family still lives there, entrance for the public is restricted. The accessible part consists of a patio where traditional dances are held in the evenings. To check what days and what kind of dances are celebrated consult it here.
PURA TAMAN SARASWATI TEMPLE
Another site that you must visit is the Pura Taman Saraswati Temple. This temple honors Saraswati, goddess of knowledge, literature, and art.
The highlight of this temple is that its entrance is bordered by two ponds full of lotus flowers and water lilies. Admission is free.
GALLERIES AND THE ART MARKET
Before finishing your visit at the center, you cannot miss the art galleries of Monkey Forest Street. This street connects the sacred monkey forest to the center of Ubud. I especially recommend the Nacivet art gallery. Here you will find the best pictures of Indonesia and the most original pieces of art in Bali.
Also, if you like markets and to haggle, I recommend you to check out the Pasar Seni Ubud Market. This market, better known as Ubud Traditional Art Market, is located at number 35 Raya Ubud.
RICE paddies WEST OF UBUD
To complete your visit, I recommend you to have a view the rice fields to the west of Ubud, bathed by the sun.
There are agencies that offer tours to go see the well-known rice terraces of Tegalalang, one of the most popular postcard destinations of Bali. However, if you don't have much time or do not want to spend the money, the ones in Ubud are also very nice.
In the map below I have marked what trails you could use to travel to get to the rice fields. It is not necessary to leave Ubud, so you can walk there.
I encourage you to approach the friendly local people and ask them to explain the process of rice cultivation. We were very lucky and found a very nice couple that told us what they were doing. To thank them for their kindness, we bought two coconuts.
The husband climbed a palm tree to grab the coconuts and, as expected, they were very good. To make the experience even more authentic, he made us some straws with dry stalks that he tore off the ground.
BALI SWING
A little further west, there is also the Bali Swing. We had seen many pictures of this vertigo swing over the jungle, but we didn't discover where it was until we had left Bali. We have this signed up for the next trip and leave you here the website to consult on how to get there and other activities to do in Ubud.
WHERE TO STAY IN UBUD
Ubud is visited by both backpackers and couples enjoying their honeymoon. The possibilities of accommodation are very wide and varied.
When I traveled to Ubud with my cousin, we stayed at Ojek's Homestay, in a room for two. The price was very cheap and the hotel very nice. Breakfast was delicious and served on a lovely terrace. In addition, the complex has its own temple.
However, I do not recommend this hotel. One of the two nights we stayed there, we got three cockroaches on the bed, and that is not even the worst. I read reviews from other guests later on that the beds were infected by bedbugs. It is true that the price is very cheap, but I think it is not worth it.
RECOMMENDED HOTELS IN UBUD
When Dani and I go to Ubud (this time together) we will surely stay at one of the following hotels.
HANGING GARDEN OF BALI
Probably one of the most exclusive hotels in Bali. This resort is half an hour from Ubud so it is recommended to have a rental car or motorbike.
It stands out for its infinity pools that overlook the jungle. In addition, each villa has its own private pool. There is nothing around, just forest and jungle. Here you can check the prices, usually at around 300$. If you want to treat yourself to a spa hotel away from everything, this is for you. As you can imagine, it is full of newlyweds.
I leave 4 photos to help you choose. One from the main pool, another from the room, another from the bathroom and another from the private pool.
PERITIWI BISMA 1
This is the cheap version of the previous one and rather close to Ubud. Although it does not have a private pool per room, it has an infinity pool in the jungle. Here you have a photo.
The price is reasonable for what is offered (about 70€ ), so often it is difficult to find a free room. In addition to being quite popular, the pool is usually full. Not everything is what the Instagram photos show.
Here you can book this amazing hotel.
BALI FIREFLY
Less frequented and situated between rice fields is this resort that has three different villas. In addition, the price is lower than the previous ones (50 $ approx.). I leave here its website.
Although the pool is not as spectacular as the previous ones, the views from there are amazing. You have a swing to see the extensive rice terraces.
If these options do not convince you, you can always find other more convenient accommodations here.
WHERE TO EAT AT UBUD
To finish I would like to recommend some places for you to eat in Ubud.
If you are tired of Asian food and want something more familiar, then stop by the Three Monkeys Cafe on Monkey Forest Road. The place is beautiful, especially at night, lit with candles on the terrace while overlooking a rice field. The food is more "European" and so is the price.
If you are not sick of Nasi Goreng yet and love to eat cheap, I recommend the Igalenca Warung. The restaurant is on the same street as Raya Ubud. The peculiar thing about this place is that a delicious tea is included with each dish.
Another place where good local food is served is the Dewa Warung, on Goutama Street. Here you will almost certainly have to share some of the great tables they have with other diners.
Ubud Map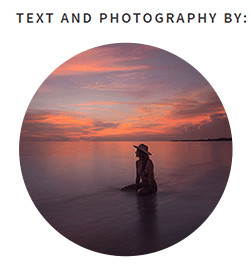 ---
– other posts of the southeast asia collection –
Don't miss out...