Ubud, the artistic and cultural center of Bali, is a mandatory stop on your trip to Indonesia. This enclave, surrounded by extensive rice paddies, makes Ubud an essential point for anyone who visits the island.
Ubud is the heart and lung of Bali. Thus, there is a lot of things to do in Ubud and surroundings. Besides, this inland village offers many opportunities for those interested in yoga or meditation.
In addition, Ubud is one of the best areas to stay in Bali, since most of the guided tours in Bali leave from here. You will only need to spend a day in Ubud, although if you plan to take some of the excursions that depart from here, staying two or three days in Ubud is better and this way, you can explore the city more thoroughly in the afternoons.
We spent two days in Ubud during the 7-day Bali itinerary we did on our 20-day trip to Southeast Asia.
If you are looking for travel advice to Bali, don't forget to add to your itinerary these essential places to visit in Ubud.
1. Ubud Market. The most important thing to do in Ubud
The Ubud Market is, without a doubt, a vibrant place to visit in Bali. There, you will find thousands of stores where handmade bags, Balinese masks, crafts, traditional art pieces and all kinds of souvenirs are sold. In addition, you will find local food stalls.
In case you don't want to buy anything, this market is also an essential place to visit in Ubud. Strolling through its narrowest streets, and where mass tourism is not yet present, is one of the best things to do in Ubud.
This town is considered as the artistic center of Bali and partly thanks to its peculiar market. However, beyond the Ubud Art Market, you will find plenty of independent art galleries where you can buy even more original souvenirs. If you like photography, you can't miss the Nacivet Photo Gallery, on Jalan Monkey Forest Street, which will also take us to the second most important point to visit in downtown Ubud.
2. Monkey Forest. An essential place to visit in Ubud
Visiting the naughty monkeys of the Monkey Forest is the most fun thing to do in Ubud.
The Ubud Sacred Monkey Forest is famous for being home to a macaque colony. In addition, they are so used to tourists that don't hesitate to approach, play, ask for food, steal or even bite you.
Although the little ones may seem harmless, never interact or feed a wild animal. I let some monkeys climb on me and one of them bit me. Luckily, I had good travel insurance to Indonesia that helped me with everything, but still you must be very careful.
The entrance fee of the Monkey Forest is IDR 20k ($1.42) although I recommend checking any changes on the official website.
Inside the forest you will find a lot of monster figures that give a magical touch to this attraction.
The jungle has grown sweeping everything. Aerial roots unfold everywhere, consuming statues, bridges and everything in their reach. I advise you to go to the areas furthest from the entrance. There, you will find more jungle and fewer tourists. This area is one of my favorite places to visit in Ubud.
3. Puri Saren Agung. The Ubud Royal Palace
Puri Saren Agung, the Royal Palace of Ubud, is open from 8 am to 7 pm and admission is free. Visiting this palace, which is located right in front of the Art Market, is one of the best things to do in Ubud. Also, it will take you no more than half an hour.
As the royal family still lives in the palace, the entrance to the public is restricted to a very specific area of ​​the complex. The part that you can visit consists of an interior courtyard with traditional decoration that when it is not full of tourists it transmits incredible energy. In fact, the legends tell that the palace was built in that exact location because of the magnetism of the area.
At night, traditional dance exhibitions are usually held in the main courtyard. To know what days and what type of dance is celebrated, you can find the information at the palace gate itself. Enjoying a Kecak dance show is an essential thing to do in Ubud, although we decided to do it elsewhere in this town, as I will tell you later.
4. Pura Taman Saraswati. The best temple to visit in Ubud Center
The temple of Pura Taman Saraswati was built in honor of the goddess of knowledge, literature and art. It is situated on the same street as the market and the royal palace, so it is one of the temples of Ubud that you should not miss.
In Balinese Hindu style, it is for me one of the most impressive buildings to see in downtown Ubud. It stands out for its two symmetrical ponds full of lotus flowers, which you must cross to reach the main area. The entrance to this temple is free, being one of the main temples of Bali. Surely it surprises you!
If you don't have much time, these first four recommendations are the essential thing to do in Ubud in one day.
5. Rice terraces in Ubud
Ubud is surrounded by rice fields, and, although it is true that they are not the most popular rice terraces in Bali, if you don't want to hire a tour to go to Tegalalang, they are a fantastic option.
The most beautiful are to the west and are accessible on foot from the center. If you don't know what to do in Ubud at sunset, I recommend that you walk along Jalan Subak Sok Wayah Street to see how the sun sets over the rice terraces in Ubud.
The 0.6-mile trail departs from the main street of Ubud and crosses different rice fields. If you want to find them in intense green color, I recommend you travel during the best time to visit Bali.
To get there, we downloaded the Maps.me app on our phone to have access to the map of Bali offline and asked the navigator to take us to Sari Organik, an organic food restaurant where we drank a coconut before returning to the center of Ubud.
6. Goa Gajah. A must-visit place in Ubud
Although it is somewhat far, Goa Gajah is an essential place to visit in Ubud.
Known as the Elephant Cave, it is believed that this sacred grotto helps scare away evil spirits. On the outside, the face of a terrifying monster is carved into the rock by whose jaws the cave is accessed.
Once inside, you can see a figure of Ganesh (with an elephant head) and at his feet a lot of offerings.
The cave is tiny, but what really makes this a recommended place to visit in Ubud is its surroundings.
Just in front of the cave there are two rectangular pools stocked with purifying water by female stone statues. However, my favorite area is the furthest from the entrance, where we can see a tree with exposed roots that was planted the same year in which the construction of the temple began.
Visiting Goa Gajah costs 15k IDR ($1 approx.). In case you don't bring your own Sarong to cover your legs, you can borrow one at the entrance.
To reach the Elephant Cave, you can walk 3 miles from Ubud (1h approx.) I didn't dare to rent a motorcycle in Bali (Dani did during his 10-day trip to Bali), so I rented a bicycle to get to the Elephant Cave. However, if you rent a scooter in Ubud, this would be the best option.
With these first 6 sites, we would finish the list of our recommended things to do in Ubud in two days. The following recommended places to visit in Ubud can only be suggested if you have some more time.
7. Campuhan Ridge Walk
Campuhan Ridge Walk is one of the best walks to do in Ubud. On this 1-mile cobbled trail, you will stroll through vegetation and rice fields dotted with giant palm trees. Probably from this path you can see one of the most popular postcards to see in Bali.
The route starts at Warwick Ibah, an amazing villa right next to the Pura Gunung Lebah temple, west of Ubud. At the end of the road you will arrive at Karsa Spa, where you can do something essential to do in Ubud, give yourself an authentic Balinese massage.
The trail is quite simple, and you can do it in 2 or 3 hours by going quietly and stopping for a drink. Although it has sections of ups and downs, it is suitable regardless of your physical condition.
The best time to visit it is at dawn, since being devoid of shadows it can be a bad idea to walk it in the middle of the day in hot weather. In addition, it is essential to bring water, since in the first part of the path there are no coffee shops nearby.
8. ARMA. Something to do in Ubud when it rains
If you don't know what to do in Ubud when it rains, write down this plan. The ARMA museum has a fantastic collection of art pieces compiled by Agung Rai, a Balinese who has dedicated his life to the preservation of traditional masterpieces.
The gallery is located inside the 4-star Arma Museum & Resort. The museum entrance costs IDR 80k ($5.6), although if you are staying at the resort you can enter the museum for free.
Another of the main attractions of the visit is the incredible tropical gardens of the complex. However, unless you are an art lover, I would not consider it as an essential thing to do in Ubud Bali, although of course, it is your best option when it rains.
9. Pura Dalem Ubud. Something to do in Ubud at night
There are numerous temples in Ubud where they celebrate exhibitions of traditional dances. The days and places where these performances take place vary, as well as the type of dance. Possibly the most popular is the Kecak Fire and Trance, where fire and mysticism are the protagonists.
Since the day we had free to see this dance was a Monday, we decided to go to the Pura Dalem Ubud. The entrance fee was 75k IDR ($5.3 approx) and although the temple is not an essential place to visit in Ubud city, the exhibition was worthy.
The Kecak is a musical without instruments, where all the sound comes from the voices accompanied by a group of more than 100 men. These, dressed in black and white checkered sarong, seem to enter a trance state during the show.
Repetitive sounds are accompanied by the interpretation of the story through human characters and monsters with very striking outfits that dance hypnotically.
If it is your first time on the island, it is a must-do in Bali, although I warn you that it is not an experience that I would repeat on a second trip.
You can check dates, times, locations and types of traditional dances in Ubud on this list.
10. Ubud surroundings
There are so many things to see in Ubud and surroundings that we have left the last point of our list to tell you, very quickly, other places that you can visit from Ubud. This list is quite long since most Bali excursions depart from this town, so we have focused on a 30-minute drive from the center of Ubud.
The 9 points above are the things to do in Ubud in three days, but if you have some more time, dedicate it to explore Ubud and surroundings in more depth:
Tegalalang: We find the most popular rice fields in Bali only 17 minutes north of Ubud. In fact, Dan took a bike tour to visit them, so they are fully accessible from Ubud.
Ubud Swing: We find one of the most popular swings on the island, the Bali Swing, 20 minutes west of the center of Ubud  If you want to swing with incredible views of the jungle you will have to pay 385k IDR ($27.3). As you can see it is not cheap, although close to the previous one, there is an Airbnb, the Zen Hideaway, with a swing with equally spectacular views and for a price of 250k IDR ($17.8).
Waterfalls in Ubud: Also 20 minutes from Ubud but to the east, we find an area with many waterfalls. The most impressive are those of Wisata Air Terjun Kanto Lampo and that of Air Terjun Tibumana.
Temples near Ubud: Finally, half an hour from the center of Ubud to the north, and very close to Tegalalang, we find two temples that are worth seeing from Ubud. The Tirta Empul, popular for its sacred waters and the Pure Gunung Kawi, which stands out for its Candi, where the souls of royalty are buried symbolically. Visiting these two places would be something to do in Ubud in 4 days.
Best tours from Ubud
As we mentioned at the beginning, Ubud is the best place to stay in Bali since many tours leave from here. One option is to hire tours from Ubud in the morning and leave the afternoon to visit Ubud center.
These would be the most important excursions to do in Ubud:
Ubud Surroundings: This private tour takes you to Tegalalang, Tirta Empul, Goa Gajah and Monkey Forest.
Eastern Temples: This is the only tour that combines the essential temples to visit east of Bali in one day: Pura Besakih, Tirta Gangga and Pura Lempuyang.
Bedugul + Tanah Lot: Also from Ubud, one of the few tours that take you to my favorite temple departs: the Ulun Danu Bratan. In addition, it combines it with the rice fields of Jatiluwih and with the incredible temple of Tanah Lot.
Best accommodation in Ubud
Ubud is an essential place to visit in Bali, so it is not surprising that has the largest hotel offer on the whole island. In addition, it has some of the best villas in Bali, located mainly in the jungles and rice fields adjacent to the city. These Ubud villas, usually have free shuttle service to the center of Bali, so it is usually the best option for couples or honeymoons.
In the case that you are looking for simpler and more affordable hotels in Ubud, don't worry. In Ubud there are cheap accommodations that are also very high quality. To help you choose where to stay in Ubud, we have selected the 4 best options according to your budget.
Even so, I recommend that you don't book your hotel without first having a look at the Bali villas around Ubud. Surely you are surprised to know that there are some for less than $100 a night.
Where to eat in Ubud
Finally, I would like to advise you about some places to eat in Ubud. And, if there is something fundamental to do in Ubud is to try as many warungs as you can.
If you still don't know what warung are, these are the typical places to eat in Bali. They are usually family restaurants where traditional homemade food is served. In Ubud, there are countless of them. Virtually in every corner, you can find a warung in Ubud tasty and cheap.
My favorite place is Dewa Warung, on Goutama Street. This small restaurant serves traditional homemade Balinese food. We tried a coconut dessert that had just been taken out of the oven and it was delicious. Another thing that I like about this Warung is that it is so small that you will probably have to share a table with other customers.
To take an exquisite Nasi Goreng (typical Indonesian rice) I recommend the Igalenca Warung. The restaurant is on the same street Raya Ubud and overlooks it. The peculiar thing about the site is that a delicious tea is included with each dish.
In case you prefer western-style food in an exclusive environment, the best option is the Three Monkeys Café. The place is beautiful, especially at night since they light it with candles. Its terrace, in a rice field, is more than recommended for a romantic dinner. However, I would recommend it for a specific occasion. Personally, while I am in Bali, I prefer to eat in traditional warung. Your pocket will thank you too.
How to get to Ubud
Ubud is in the center of the island of Bali, approximately 45 minutes from Denpasar airport.
To get to Ubud from Denpasar airport, the fastest and most convenient way is to hire the transfer before your trip, so that a driver picks you up on the airport and leaves you at your hotel in Ubud for a fixed price (approximately $31 per vehicle with 4 seats).
If you go without the transfer to Ubud from the airport hired, you can also negotiate the price with local taxi drivers. This way you would be paying 320k IDR ($22.5 approx.) after begging for a while.
You can also go from the airport to Ubud by public transport, in vans called Bemos, although you will need to connect in Batubulan to Saka. The total price would be 40k IDR being the cheapest way to go from Denpasar to Ubud.
Map of Ubud Bali
We say goodbye! I leave here the map of Ubud Indonesia with all the places we have mentioned throughout this article. Also, remember that you can download our tourist Bali map to find all the places of interest offline.
Before you go, I leave you the essentials for your trip to Bali:
ESSENTIAL FOR YOUR TRIP TO BALI
I hope you find this Guide to Ubud Bali useful. If you think we have forgotten to mention something important to do in Ubud, please, leave us a comment and we will add it.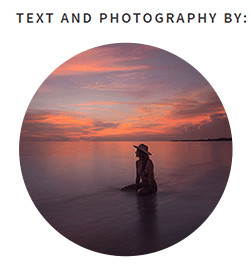 ---
– other posts of the southeast asia collection –
Don't miss out...