If you travel to Southeast Asia you can not return without seeing orangutans in the wild. Where about? Borneo (Malaysia) and Bukit Lawang in Sumatra (Indonesia) are the most common places. We decided the most natural option, where animals have minimal contact with people and where there are still not too many tourists. And there is an explanation for that. In order to get to the jungle, you have to fly to Medan and hire a driver to take you to the jungle in 4 hours. And yes, it is totally worthy.
This was one of the destinations that we were about to discard during the planning of our trip Southeast Asia trip since we did not have much time and after all nobody assures you that you will see orangutans.
Bukit Lawang is not a Zoo, not even a reserve, where animals are confined to the passing tourist has a fun moment. Bukit Lawang is a jungle owned by the animals and sometimes you go and have the luck of seeing them but other times you are not that lucky. This is the only ethic way I conceive to see wild animals.
HOW TO GET TO BUKIT LAWANG – THE ORANGUTANS JUNGLE
You can do it either by public transport or by hiring a driver with your own accommodation.
HIRING A PRIVATE driver
As we were arriving late at Medan we asked the hotel where we were staying in the jungle to come and pick us up. The taxi fare is 600,000 IDR (about 42 €). If you want to review our travel budget you can find the breakdown here.
BUKIT LAWANG – MEDAN BUS
On the return and with more time we venture with public transport. The guide of the trekking accompanied us by motorcycle to the bus stop as it was about 10 minutes by car and more than half an hour on foot.
No doubt the bus station was the worst I have ever been to. Apart from animals of all kinds, there was an unbearable smell. But we were in Southeast Asia and we came knowing what that meant.
To get to Medan Airport from Bukit Lawang you first have to take a bus with the size of a van that stops at every village on the way. It takes approximately two hours to Binjai where we would make a connection. The price of this bus is 18,000 IDR (approx 1€).
Once there you have to take another bus to the airport of Medan that costs 30,000 IDR (2 € approx.). And it takes two and a half hours. Our bus broke down halfway and we had to wait for another one to arrive, so in the end, it took another hour but we still had a lot of time to catch the flight.
RENT A CAR
In no case, I recommend that you drive because I have never seen such bad drivers and traffic as I saw when we were passing through Medan.
OUR ARRIVAL TO BUKIT LAWANG
As we arrived at Bukit Lawang town they gave us the warmest welcome we have ever received in our lives. The town, which has probably no more than 20 wooden houses, went out from their cabins and shouted: "Welcome to the Jungle!". It still gives me goosebumps when I remember it.
Our hotel was at the end of the town. Rain Forest Guest House Bukit Lawang, directed by Nella, a charming woman that made us feel at home since the first minute. We reserved the suite with private bathroom for 5€. The cheapest accommodation and without a doubt the hotel where we received the best treatment. I had been talking with Nella since I made the reservation because I didn't find enough information online to arrange our adventure (+62 813-6219-9018 or [email protected]), so when we met it was like we already knew each other. I will tell you more about our hotel at the end of this post.
PREPARING the TREKKING TO see ORANGUTANS
As we arrived we sat at the wooden porch with whom was going to be our guide the next day to explain to us what we should take. He also told us the different activities we could carry out even though we had already made a reservation for that (two days trekking and coming back in tube rafting). I'll leave you here the price for different activities. Our tour cost 70€ per person.
In this same rain forest, you'll find tigers, bear, rhinos and even elephants, but they are much harder to see. To have better possibilities of watching them you'd need to hire the 5 days trekking tour. With it, you go deeper into the jungle. Anyway nobody can guarantee that you will see the animals because they are in complete freedom here. These are all the species you could find.
Keep in mind that to enter inside the jungle you will need a permit. If you arrive in Bukit Lawang at night and you thought about going to the jungle the following day, previously talk with your guide and send him your Passport by email so he can manage it before your arrival.
Two days TREKKING through the BUKIT LAWANG jungle to see orangutans
The next morning, with the backpack prepared to go to the jungle we had an amazing breakfast: banana and chocolate shake and pancakes.
Our guides were Andy and Walter, "the Jungle Guys", a couple of very cool guys that made this experience unforgettable and they helped us learn a lot! All together, with my cousin and me there was a German girl called Philine and a Dutch guy called David. So, the six of us headed towards the jungle at 8 in the morning, with water and a change of clothes inside the backpack.
In addition, two other guides went ahead from us to prepare the campsite where we were staying that night.
In our way to the jungle, we first explored the Bukit Lawang town, which we couldn't see during our arrival since it was late in the night. The town is near the jungle; you just need to cross a river to go into it.
getting inside the jungle
When we hadn't got prepared yet to see any wild animal, we saw a group standing to look between the leaves. A Wrangler Viper was rolled there.
This species of snake possesses a poison capable of killing a human in less than an hour. It is very hard to find one and even more so near from the town.
This trekking was very different from what we did at the Penang National Park. In Bukit Lawang, there were more people while in the National Park in Penang it was only my cousin, the jungle and me. However, as a plus, I'll say that Bukit Lawang was much more a JUNGLE. More lianas, trees, branches, roots, no path to follow. It is indispensable to go with a guide since there's no path at all.
In terms of difficulty, the route at the National Park in Penang was flatter but longer. In Bukit Lawang, we had to climb, jump from trees, slide from slippery ramps filled with mud. However, I have the feeling we didn't get as tired.
FIRST SIGHTING OF orangutans in SUMATRA
Before having one-hour walking, when we didn't expect to find anything yet, we saw the first orangutans. I can't explain how it feels. They are so incredibly similar to us!! The gesture, how they look and how they move…
I felt like an intruder in their jungle. They weren't bothered by our presence and I could only feel thankful for living that unique moment.
It was a mom and her two years old baby. The guides explained to us that orangutans were very independent animals. They travel alone and they are very territorial. In fact, in each zone, you will find a single orangutan. The only way to find a couple is when you find a mother and her child or during mating season.
Mothers take care of their children until they are 5 years old approximately. In that amount of time they teach them everything: how to climb trees, what to eat, they even help them to find their own territory.
lunch at the jungle
After this first encounter we kept walking and in a quiet area in the forest we sat and had lunch.
I don´t know, maybe it was the environment, or maybe it was really delicious, but what we ate at the jungle tasted heavenly. Rice with veggies, tomato, cucumber, and tortilla. And for the dessert fruits!!!
ORANGUTANS IN DANGER OF EXTINCTION
The guides told us that during the 80s and 90s the jungle was in danger of being destroyed by the palm oil industry. The massive lumbering provoked by this industry totally ruined the jungle´s ecosystem. Presently there are 7.000 orangutans in Sumatra.
A rescue center was established to protect this animal. Here they aid and take care of sick and orphan orangutans until they are capable of going back to the jungle. Additionally, they are carrying out an alimentary platform, where many orangutans go to receive additional portions of food since they can't obtain it from a clearly sick jungle.
Besides the Palm Oil Industry, there's another danger, the poachers, who hunt and capture orangutans to sell them as pets or for zoos. This always ends killing the mother.
I don't want to be repetitive but please STOP GOING VISITING ZOOS. With the Price you pay for entering, you are funding this filthy business.
INHABITANTS OF BUKIT LAWANG
THE ORANGUTANS OF BUKIT LAWANG
During that day we had the opportunity to see orangutans on several occasions. The orangutans of Sumatra always move hanging from the trees because in the Forest of Bukit Lawang there are tigers. However, in Borneo, the orangutans also walk on the ground as they do not have predators.
The one from the picture above was a male. The size impressed us, especially because he got very close to us. It is very easy to identify the male ones. Look at his beard!!
This one is a young female orangutan who got closer and asked for food. She even got down from the trees to pick up the fruits offered by one of the guides. You can watch the video below.
Many of you asked me if it was not dangerous to be this close to the orangutans. According to the words from the guides in the Bukit Lawang jungle, there are only two dangerous orangutans which are Jacky and Mina. These orangutans were raised at the rescue center since they few orphans. Being used to humans they see us as food suppliers. So if you find them they'll want you to give them food. Jacky grabs you from the wrist and won't let you go until you give her some bananas while Mina directly bites the excursionists until she gets what she wants. Our guide showed us a scar done by Mina. We didn't cross paths with them.
Other Inhabitants
In Bukit Lawang jungle there are other species apart from orangutans. Besides, we had the luck to see other animals.
We were surprised by the giant ants which would get on us. Don't worry about the size, they are totally harmless.
We also saw a Great Argust Pheasant.
We heard a band of toucans but we didn't have time to take a picture of them.
We saw very closely a southern pig-tailed macaque and a monkey that only exist in that jungle, the Thomas's Langur.
CAMPING IN THE BUKIT LAWANG JUNGLE
After 5 hours strolling through the jungle, we reached the campsite, which was by the Riverside. There was a cabin where we put mats and blankets and another cabin that worked as a kitchen.
Before dining, we took a bath in the river. It was a perfect day and we couldn't be happier of spending  two days to do a trekking in the Bukit Lawang jungle.
The dinner was delicious. They made us some vegetarian dishes that were scrumptious. After dinner, Andy and Walter had some night-time games prepared (typical kind of games in camps when you are a kid).
Then suddenly something magical happened. The river turned on and millions of fireflies flew around us.
Being in the middle of the jungle, surrounded by incomprehensible sounds and grabbing fireflies with my hand trying to understand the secret of their light is something I can't describe. For me, the best part of being in Bukit Lawang was watching the river glow.
Maybe for someone who has already seen them, it might seem a foolishness, but it was the first time in my life I saw a firefly.
And with that amazing day, we went to bed. Happy with all that the jungle of Bukit Lawang had given us.
GOING BACK TO BUKIT LAWANG
The following day we had a huge sandwich prepared as breakfast. Why is food in the jungle so so so delicious?
And we kept the trekking finding more Sumatran orangutans during the trip.
Between both days I don't know how many orangutans we saw. I think probably eight or nine,  many more than what we expected.
To go back to the town guides prepared a raft for us that we would use to go down the river. They call it tube rafting.
Here is a video of the whole adventure we lived at Bukit Lawang.
going back to the civilization
We arrived at the village with the clothes wet and in a hurry since we wanted to return to the airport by public transport. For this, we had to catch the last bus that was at 5 am. Nella, the owner of the Rain Forest Guest House Bukit Lawang let us having a shower and put us a dryer with rafting clothes.
Then, we had a little incident that I want to tell you to be careful about.
While my cousin was taking a shower, I was at the door talking to David (the Dutch boy) when a monkey silently grabbed my bag of dirty clothes and ran off. Luckily he made some noise and we could follow him until he released the bag, but I almost lost my clothes.
The monkeys know that we usually keep food in bags so be careful if you don't want to be stolen by a monkey. Do not leave bags or backpacks unattended.
THE BEST ACCOMMODATION OF OUR SOUTH ASIA TRIP
Although during the post I have already said that Rain Forest Guest House Bukit Lawang was the best hotel of our trip to Southeast Asia, what really made us love it was the following.
When we reached Yogyakarta, we noticed half our laundry done back in Bukit Lawang wasn't there. When I wrote to Nella she got very upset. She explained that part of the laundry dried and the other part was still wet and stood there hung. When we picked up the clothes they didn't notice that they only gave us half of it. Without doubting Nella offered herself to ship my clothes back and she wouldn't even let me pay the expenses. Another hotel wouldn't even care. That's why I repeat once again that Rain Forest Guest House Bukit Lawang is the hotel where we have received the best treatment. Here I leave the contact info of Nella again so that you contact with her (+62 813-6219-9018 or [email protected]) or you can directly book through Booking. I hope very soon to be sitting back on the porch of her hotel enjoying her pancakes.
After this first experience in Indonesia, with the Sumatran orangutans in the jungle of Bukit Lawang, as you can imagine I am in love with the country.
IT HAS BEEN A YEAR BUT A PIECE OF MYSELF FOLLOWS IN THE JUNGLE, PURSUING Fireflies, SLEEPING ON THE TREES AND DREAMING WITH THE STORIES OF THE JUNGLE GUYS.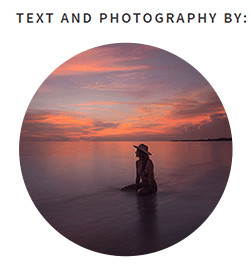 ---
– other posts of the Southeast Asia collection –
Don't miss out...