It's very important to know the best areas and hotels to stay in Bali. Choosing good accommodation is essential in a destination like this, where we can find cheap and high-quality hotels if we know where to look for.
However, before you marvel at the best accommodation deals in Bali, I advise you to decide the best Bali itinerary for you taking into account the number of days available. Although it is not a large island, most of Bali's temples and other points of interest are very far from each other, so if you don't want to waste a lot of time on transportation, you have to choose where to sleep in Bali with care.
Unless you just want to be on the beach, it is advisable to divide your stay into two or three accommodations, which allow you to visit the surroundings without losing too much time moving from one place to another.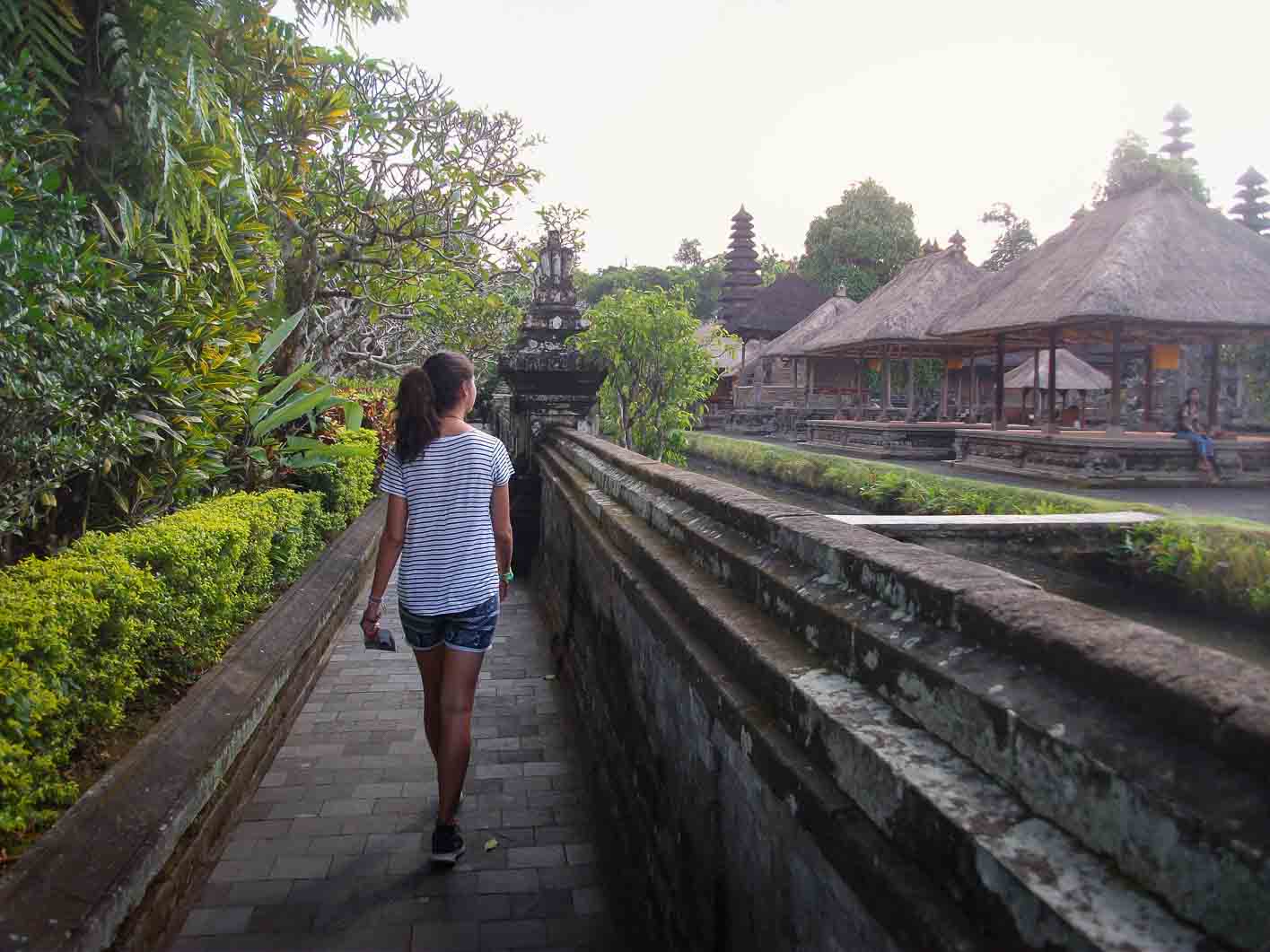 Although the prices of hotels in Bali are higher than those of the rest of the country, if we compare with European standards we can say that accommodation in Bali is cheap and often has some promotions.
Before we start, we want to say that we don't like the hotel chains in which once you go to one is as if you had been in all. In this article, you will find our recommendations of hotels in Bali where, in addition to the price-quality ratio, we always look for accommodations that have personality and that, independently of the budget, turn the stay into an experience within our trip. For us, this is very important when talking about planning a trip to Bali, so we have chosen for you the best hotels and areas to stay in Bali.
BEST AREAS WHERE TO STAY IN BALI
There are plenty of accommodation options in Bali, but before talking about specific hotels, in general, these are the best places to stay in Bali:
Then, I leave you our recommendations on where to sleep in Bali so that your stay is unrepeatable.
ACCOMMODATION IN BALI
To help you with the question: "where should I book my hotel in Bali?", in this section, you will find both cheap hotels and luxury accommodation in Bali. Depending on your situation and the type of trip you are going to do (as a couple, with friends, with family or alone) we will recommend one or the other. To always give you the best option, we have selected the cheapest hostels in Bali, the best hotels in Bali, and luxury resorts in Bali.
In case you are looking for luxury resorts for a honeymoon in Bali, I recommend our selection of the best villas in Bali. You will be surprised to know the number of affordable options that exist. In addition, in that article, we also explain the differences between a villa and a resort in Bali and we tell you why you should choose the first option if you want to get the best accommodations for your honeymoon in Bali.
Now, let's see the best locations to stay in Balione by one:
1.
Ubud
, THE BEST AREA TO STAY IN BALI IF YOU WANT TO BE CLOSE TO ANYTHING
Ubud is the cultural and artistic center, which is why it is considered an essential place to visit in Bali. Undoubtedly, it is one of the best areas to stay in Bali since, being in the center, most of the Bali day trips depart from here.
There are plenty of things to do in Ubud, such as visiting the Ubud Palace or the Sacred Monkey Forest.
Besides being located in a unique enclave, surrounded by rice fields, it stands out for its variety of restaurants and shops, being the most popular area to stay in Bali.
So, if you are lucky enough to find a vacancy for one of the following accommodations for your dates, I would not think twice.
2.
Kuta
AND
Legian
, WHERE TO SLEEP IN BALI IF YOU ARE LOOKING FOR NIGHTLIFE
In Kuta and Legian we find some of the best cheap accommodation in Bali perfect for groups since most of the island's clubs are located here.
However, not all are nightclubs in Kuta and Legian, so, in addition to many young people, there are families and couples who choose this area to stay in Bali because they prefer to be close to the beach, shopping centers, restaurants, etc.
You should bear in mind that this is the favorite area by the large number of Australian tourists who decide to spend their holidays in Bali, so, if you are thinking of staying in Kuta or Legian and you are traveling during the high season of Bali, you will need to book your room well in advance. These are some of our favorite accommodations.
3.
Seminyak
, THE DISTRICT THAT I RECOMMEND TO STAY IN BALI
Seminyak is a residential area southwest of Bali known for its beaches and its nightlife and good atmosphere. Among its attractions is the La Plancha bar, which has a chillout area on the beach with very bright colored umbrellas, especially recommended to watch the sunset.
Without a doubt, Seminyak is a good place to stay in Bali if we want to have nearby shops and restaurants, but also to escape from the bustle of Kuta.
If you are looking for cheap hotels in Bali I would suggest you start here; Although, in this area, we can also find some of the all-inclusive hotels in Bali, a modality that we decided not to try during our 7-day Bali itinerary.
4.
Canggu
, THE BEST AREA TO STAY IN BALI FOR SURFERS
Canggu is a town of fishing origin 6 miles from Kuta. Its environment is calmer than Kuta and Seminyak and more oriented to cultural activities and rest. Along its beaches, there are two centuries-old temples: Pura Batu Bolong and Pura Batu Mejan. As for its establishments, the Lawn bar stands out, especially for its cocktails, and the Ji restaurant Bali, where both Oriental and Western dishes are served.
In addition, it is, without doubt, one of the best areas to sleep in Bali if you want to surf or you have rent a scooter in Bali. Here I leave my accommodation recommendations.
5.
Jimbaran
AND SOME OF THE BEST BALI HOTELS
Jimbaran is a fishing village in the south of Kuta. This very popular area to stay in Bali is also famous for its spectacular white sand beaches. In this town, you can visit the Garuda Wisnu Kencana – a park designed in honor of the Hindu god Vishnu that has impressive statues of up to 400 feet, whose visit is one of the most curious things to do in Bali.
If you decide to spend some nights in Jimbaran, these are the best hotels for every budget.
6.
Uluwatu
, ONE OF THE BEST ACCOMMODATION OPTIONS IN BALI
Uluwatu is south of the island and is undoubtedly one of the most exclusive areas to stay in Bali. Some of its high cliffs with incredible views of the Indian Ocean leave space for small beaches. In addition, in this area, there are important temples such as the Pura Uluwatu, one of the most important attractions to see in Bali.
These are some of the essential places to stay in Bali if you go to the Uluwatu area.
7.
Nusa Dua
, ACCOMMODATION FOR YOUR HONEYMOON IN BALI
Very close to Uluwatu is Nusa Dua, a place that is essential to stay in Bali if you are a lover of luxury tourism.
Located to the south of the island, Nusa Dua has gained popularity since the 70s, being today the area where we find the most luxurious hotels in Bali.
It is known for its 5-star resorts and because some of the most romantic hotels in Bali are also located here. If you want to spend a single night in one of the luxury resorts in Bali, I would recommend you do it in one of the resorts that we found in this area of ​​the island.
8.
Sanur
, QUIET AREA WHERE TO SLEEP IN BALI
Sanur is definitely a good area to stay in Bali if you are a diving enthusiast.
In this enclave of 2 square miles southwest of Bali abound five-star hotels, many of them with direct access to the beach. Although it is an area that has shops and restaurants, it is quite quiet and has a limited nightlife.
Most travelers who choose this area to sleep in Bali do so because of the incredible seabed nearby or to visit the Gili Islands since the ferry to Gili Trawangan is very close to here.
It is also one of the areas with more accommodation options in Bali, among which the following stand out.
9.
Bedugul
, A DIFFERENT AREA WHERE TO STAY IN BALI
Bedugul is one of the quietest areas to stay in Bali. Between mountains and near Lake Bratan, in this region, we find the Pura Ulun Danu temple, one of the most well-known and photographed temples on the island.
In this area, we can also find the Botanical Garden of Bali, which contains more than 21,000 plants belonging to 2,400 species or the GitGit waterfalls.
If you like to surround yourself with nature during your holidays, this is one of the best accommodation options in Bali.
10.
Tulamben
, BEST LOCATION TO STAY IN BALI NORTH
Tulamben is a small fishing village to the northwest, where to stay in Bali if you come in search of seabed to explore.
It is the most famous location in Bali to dive, partly because at the coast you can find the Liberty, an American ship sunk by the Japanese in 1942. Tulamben is also perfect for lovers of adventure travel and for those who want to visit the temples in the northwest of the island, such as Pura Besakih or Pura Lempuyang.
If you find a room available in one of the following accommodations, I recommend you book it as soon as possible.
BEST BALI HOTELS
Don't you care about the area where you stay in Bali but want to make sure you choose the best hotel for every occasion? Then check our list of the best hotels in Bali:
CHEAP ACCOMMODATION IN BALI
Do you want to find the best hotel deals in Bali? If you travel as a backpacker, alone or you are taking a long trip and want to save up, you should review the next 5 cheap hotels in Bali. Of course, I'm not recommending them officially, since I've never stayed at any of these cheap hostels in Bali:
I repeat, we have not been or know anyone who has been in these cheap hostels in Bali, so this is not an official recommendation. If you want to see more promotions of accommodation in Bali today:
MAP OF THE BEST HOTELS OF BALI
I leave you a map of the best hotels in Bali. I also recommend downloading this map of Bali where you will also find the best areas to stay in Bali.
Before you go, I leave you the essentials for your trip to Bali:
ESSENTIAL FOR YOUR TRIP TO BALI
I hope this list of areas and hotels to stay in Bali has helped you. If you have any questions or you return from your trip and you want to tell us your experience with the hotels in Bali, leave us a comment.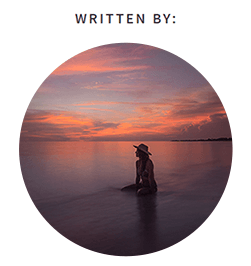 Don't miss out...