Do you need a map of Bali? We also like pinpoint on a map every place we want to visit before starting our trips. To help you, here you will find the Bali tourist map that you need.
When planning a trip to Bali I recommend to have it at hand; Moreover, during your vacations, I recommend that you use an offline Bali map.
In this article, you will find seven Bali maps.
What map of Bali do you need?
Bali tourist map
In this interactive map, you will find all the main tourist attractions in Bali. You can leave us a comment if you want us to add new sites to our Bali tourist map.
At the end of the article, you will find a downloadable Bali map like this one.
Bali areas map
It is also essential to have a Bali areas map to plan your Bali itinerary. 
Map of Bali and surroundings
If you need a map of Bali and surroundings it is because you are thinking of doing Island Hopping, one of the best things to do in Bali.
Or maybe take a flight to see other islands in Indonesia farther away. In the next picture, you can see where is Bali on a map.
Bali road map
A good road map is a must if you are going to rent a scooter in Bali. Personally, when I take a road trip, I always prefer a paper map like this, instead of downloading a map online, since they do not usually offer so much detail.
It is said that the Balinese people have a peculiar way of driving, so in addition to a good map, I highly recommend that you hire good travel insurance for Bali.
Bali geographical map
If you are going to visit one of the volcanos on the island, this Bali geographical map might be useful.
Bali maps for printing
If you want to take your Bali map in your pocket, you will need one with high resolution. The following three Bali tourist maps are great for printing.
High-resolution Bali map
In this map of Bali, we can see towns, roads and all the Bali physical elements with high quality.
Bali map with the name of towns
Here I leave a printable Bali map, with the most important towns pinpointed.
Printable Bali touristic map
And this last one is a full resolution Bali holiday map, with photos of the main tourist spots.
Bali map for downloading
Finally, so that you can check offline on your cellphone the best places to visit in Bali, I recommend you download the Maps.me app and search Bali to download the area. Afterward, save the following downloadable Bali tourist map in Dropbox.

Once done, download the kml file from the mobile version of Dropbox and open it with Maps.me. After this, you will have all the interest sites pinpointed at the Bali tourist map ready to be used whenever you like on your phone, even when you are with no service.
Before you go, I leave you the essentials for your trip to Bali:
ESSENTIAL FOR YOUR TRIP TO BALI
Hope these Bali maps come in handy; if you want us to add any point of interest to our Bali map leave us a comment and we will be happy to do it.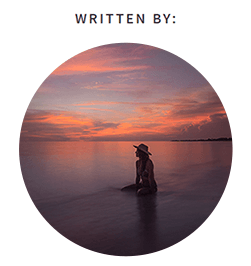 Don't miss out...