There are hundreds of things to do in Bali, so when it comes to planning your trip to the Island of the Gods, it can be chaotic to try to include everything in your tight itinerary.
If you are planning your Bali vacations and consider that you do not have enough time, I advise you to read our list of 50 important things to do in Bali that you will find below.
Throughout the list, we have summarized the best things to do in Bali Indonesia as a result of a 10-day Bali itinerary Dani took last November and a 7-day Bali trip I took last June.
In addition, at the end of the article we have included a map with all the locations that we mention.
Top things to do in Bali
Visit Ubud: This town, known as the Bali Culture Centre, is one of the main attractions of Bali. It is located right in the heart of the island and surrounded by impressive rice terraces that you cannot miss out on your trip.
Wander around the rice terraces: You cannot leave Bali without visiting its incredible rice terraces. The most popular are those of Tegalalang, mainly for being accessible by bicycle from Ubud. However, the Jatiluwih rice terraces are spectacular and renowned for being some of the best of Bali. They are even considered a World Heritage Site by UNESCO. If you want to visit the latter and do not have private transportation, you can hire this day trip. With this tour, you will see, in addition to these terraces, other of the main attractions in Bali.
Enjoy a Balinese massage: Getting a good massage in Bali is a must. Where else in the world can you find professional one-hour massages for less than $10? (IDR160,000).
Rent a scooter in Bali: If you want to travel across the island at your own pace, I recommend you to ride a motorcycle around Bali. Of course, don't forget to hire good travel insurance for Bali; the island is not precisely known for having good roads and drivers.
Cheap Scooter rental in Bali with delivery
Snorkel: Dive yourself into crystal clear waters and enjoy sea beds full of coral and colorful fish. The best beaches for snorkeling in Bali are located in Amuk Bay, east of the island and are not very accessible, so you may want to hire a day tour to snorkel with transfers.
Tour the Besakih Temple: The Mother Temple of Bali is the largest in the island. It is made up of 22 temples, being the most important pilgrimage location in Bali. It is located at the foot of Mount Agung, East of the island. If you do not have a scooter or a driver, the best way to visit is by taking this tour to the East of Bali.
Photograph Ulun Danu Beratan: Ulun Danu Beratan (Pura Bratan) is certainly one of the most photographed temples in Bali. It is located on the shore of Lake Bratan (Bedugul) and with the mountains in the background and visiting is a must-do in Bali. Nearby there are other places of interest that are visited in this tour through the North of Bali.
Best things to do in Bali
Avoid being stolen by the monkeys of Sacred Monkey Forest Sanctuary: The visit to this forest full of monkeys and scary looking sculptures was the thing I enjoyed the most about Ubud. But please, don't feed the monkeys! And watch your belongings as monkeys love taking things away from the visitors. Although they may seem friendly, don't get close to them, as sometimes they also become aggressive. In fact, the visit to this forest made me use my travel insurance for Indonesia when three monkeys climbed on me and bit me.
Visit Tanah Lot with the low tide: This temple, located on an islet only accessible with low tide, is one of the most spectacular in the world. We visited it at sunset during the one-day Bali tour we took that took us also to the Jatiluwih rice terraces and other major attractions on the island, being, in my opinion, one of the best day trips in Bali.
Visit the Gili Islands: Gili Trawangan, Gili Meno, and Gili Air are three tiny islands that belong to Lombok but are very close and accessible from Bali. There you will find beaches with crystal clear waters full of turtles where you can snorkel and where you can enjoy the best nightlife in Indonesia. We toured Gili Trawangan in two days.
Book the ferry to the Gili Islands with hotel pickup
Meet the royal family in Puri Saren Agung: The entrance to the Royal Palace of Ubud is free, although you cannot visit the entire palace, as the royal family still lives there. The area you can visit consists of a patio where they perform traditional dances at night.
Wear a Sarong in Goa Gajah: On the outskirts of Ubud, you can find this temple very different from the others that you will visit in Bali. The entrance fee is IDR15,000 ($1.5  approx.). The main highlight is the Cave of the Elephant, which is accessed through the mouth of an evil monster. In addition, there is also a sacred water pool and some lower temples where some monks bless you in exchange for donations.
Spend a night in a Hanging Garden of Bali: It is undoubtedly one of the best luxury resorts in Bali, with no less than 7 stars. All rooms have a private pool with a jungle view at an affordable price. Sleeping one night in one of its rooms is one of the best things you can do in Bali. Check the discounts here.
See the sunset in Pura Luhur Uluwatu: Located on a cliff of 230 ft is the Uluwatu Temple, it is one of the best places to watch the sunset in Bali. If you do not have transportation, hire this sunset tour with pickup from your hotel and where you will also enjoy a traditional dance.
Tour the best beaches in Bali: The best beaches in Bali are located at the west of the Bukit  Badung Peninsula, at the south of Bali. My favorite is the Balangan Beach, with an impressive viewpoint at the north of the beach.
What to do in Bali for nature lovers
Have breakfast on the Batur volcano: Waking up early to climb this volcano and having a breakfast consisting of banana pancakes and eggs cooked with volcanic steam while the sun was rising next to Mount Agung, was without any doubt the most spectacular single moment of my trip to Bali. I recommend hiring a guide to do this hike with pick up from the main places of Bali.
Refresh yourself under a waterfall: Although there are many waterfalls, the Nung Nung is one of the best ones. On this tour, in addition to these waterfalls, we will visit other places already mentioned such as Tanah Lot or the temple of Pura Ulun Danu Beratan. However, you may prefer to take a specific waterfall tour, where you will visit the Tibumana, Cepung Tukad, and Tegenungan waterfalls.
Explore the Nusa Islands: If you love nature and beautiful beaches, the Nusa Islands is one of those unmissable places to visit in Bali. There are three islands that lie close to the main island of Bali: Nusa Lembongan, Nusa Penida, and Nusa Ceningan. The cheapest way to get there is by taking a ferry to Lembongan connected by a bridge with Ceningan and taking a local boat to Penida. If your Bali itinerary is 10 or more days, do not hesitate to dedicate at least two days to the Nusas.
Ferry from Bali to Nusa Lembongan with pick-up
Swim with manta rays in Nusa Penida: If you want to enjoy the sea life of Bali you cannot miss swimming with manta rays or the giant Mola Mola, only observable during the best time to visit Bali. This tour runs every day.
What to do in Bali for some extra adventure
Surfing in Canggu: If you are into sports, you have to surf in Bali. The best area to do it is in Canggu, the surfer's paradise. If you have never stood on the table, I recommend you take some lessons with a local surfer.
Rafting across the Ayung River: If you are traveling during the monsoon season, do not worry. The Ayung River will be full of water, with a possible rafting level IV during this time. Here you can book this tour with a discount.
Diving in the USAT Liberty wreckage: If diving is your thing, you cannot miss exploring this cargo ship sunk in 1942 at a depth of 10 to 65 feet. It is also one of the best diving sites with entrance from the beach in Bali. This tour is only suitable for certified divers.
Cultural things to do in Bali
Witness a Kecak Fire & Trance Dance: This traditional dance is celebrated in different temples throughout the island. For example, in the Uluwatu tour that we have recommended, it is included an exhibition of Kecak.
Bargain at the Art Market in Ubud: You can buy local handicrafts and enjoy the ornaments and decorations of Bali's largest art market. In addition, you will find typical products, fruits, bags, traditional clothing and much more.
Purify yourself in the Tirtal Empul temple: The Tirtal Empul temple means stream as clear as crystal and here we will can find 12 pipes from where holy water comes out, and we can bathe in 10 of them. Although the temple itself has nothing special, what makes it different from the rest of Bali Temples is the number of pilgrims who go there to celebrate their religious rituals. The entrance fee to this temple is IDR15,000 ($1).
Go around the Pure Taman Ayun Temple: This temple is renowned for the numerous stepped pagodas and for being surrounded by a moat full of nature. The access to the sacred area is restricted by a wall, but still, the views from the outside worth a visit, being one of the things to do in Bali. The price of the ticket is IDR20,000  ($1.3).
Live like a Balinese for a day: If when you travel you like to know how the locals live, and you want to immerse yourself in the Balinese culture, there is nothing like spending a day with the locals of a small town in the center of Bali who will teach you their way of life, traditions, rituals, and even to prepare the offerings for the gods.
Original things to do in Bali
Sleep in a jungle hotel: Can you imagine getting up and having the jungle all for yourself? If you want to live your own Balinese dream, you have to sleep at least one night in a jungle hotel. The Nandini Jungle Resort and Spa is one of my favorites.
Get married in Bali: To witness a Balinese wedding is amazing, but you can even be the protagonist. Get dressed in the typical bridal costumes, Payas Agung, and get married following the traditional ceremony. This activity also includes a photographer documenting your special day.
Walk on the water in Tirta Gangga: Go on the water of a pond full of carps in the gardens of Tirta Gangga. The entrance to this temple costs IDR20,000 ($1.3), although if you want to bathe in its sacred water pools you will have to pay IDR10,000 more ($0.64).
Do yoga: Bali is popular for being an island of tranquility and good vibes. There is no wonder why it has become one of the most famous yoga destinations in the world. The most popular places where we can find yoga lessons are Ubud, Uluwatu and Canggu.
Discover an underwater temple: In the channel that separates Nusa Ceningan and Nusa Lembongan is the Underwater Buddha Temple, where we can see an 8 feet underwater Buddha sculpture.
What to do in Bali – Popular on Instagram
Create a mirage in the Lempuyang Temple: In the Gates of Paradise of the Lempuyang temple there is no lake reflecting Mt. Agung , but a local with a mirror that will charge you for taking the most desired photo on Instagram. As this temple is a bit far to the east of the island, you can take this tour that will take you to this one and other of Bali's most popular sites on Instagram.
 Swing in the Bali Swing: You can take a photo in one of the most popular swings in Bali for IDR385,000 ($22.70). Very close to the previous one, we also find the Zen Hideaway, which is really an Airbnb, but for IDR250,000 ($5.50) you can swing for half an hour on this swing that is in the general area of this accommodation.
Photograph the cliffs of Nusa Pineda: You should not miss the cliffs of Kelingking Beach, one of the most beautiful beaches in Bali. Also, I recommend visiting Broken Beach and Atuh Beach.
Have breakfast in a pool: Asking for a floating breakfast in Bali is becoming more and more popular. The idea was brought by the AYANA Resort and Spa Bali, although other accommodation in Bali have followed the trend, such as the Kupu Kupu Barong, with a lower price.
Have a bath full of flower petals: There are plenty of Bali hotels that offer this option. However, The Udaya Resorts & Spa creates art drawing with flower petals in the baths of its guests. This is something you have to experience at least once in a lifetime.
Have a bath in an infinite pool: Another thing you have to do in Bali if you want to succeed on Instagram. Viceroy Bali and Padma Resort Ubud are the best Bali Villas but if you are looking for a cheaper option I recommend Pertiwi Bisma 1.
Handara gate: The door to the Handara Golf Course has become one of the Instagram icons. In my opinion, unless you are close or take a tour that takes you to the nearby Batran Lake, it's not worth it.
What to do in Bali to enjoy its Cuisine
Share a table in a warung: The warungs are small family restaurants serving local food for very little money. I have eaten at some Warungs for less than $3. My favorite was the Dewa Warung in Ubud, where we shared a table with a Balinese family and they served us a homemade coconut dessert that tasted delicious.
Try a spicy corncob: It is as spicy as addictive. Trying baked corncobs covered with hot sauce. It is with no doubt something you have to do in Bali.
Eat fresh seafood at the Jimbaran Beach: Order some seafood for less than 20 dollars after watching the sunset from Jimbaran beach.
Get tired of the Nasi Goreng (if you can): The typical Indonesian dish is a recipe of fried rice with eggs and vegetables that can be accompanied by meat or seafood . Another popular dish is the Mee Goreng , which consists of fried noodles. You won't stop eating them!
Take a Balinese cooking course: If you do not want to miss the typical dishes of Bali, I recommend that you sign up for a cooking course in Ubud . During the course, you will go to the local market to select the ingredients, visit rice plantations where they will tell you how they cultivate the star ingredient of the Indonesian cuisine, and cook 8 different traditional dishes.
Other things to do in Bali Indonesia
Stroll through Campuhan ridge walk: Get up early for a walk along this path with unforgettable views of palm trees and rice fields.
Visit Denpasar: Visit the capital of Bali and its museum to learn about the history of the island. If you want a local guide to accompany you, you can book this tour.
Go partying in Seminyak: Although I do not usually party when I travel, I have to admit that, at Favela, in Seminyak, I had a great time. Other popular places to go out at night are Kuta and Canggu.
Contemplate Bali's highest volcano: At Bukit Cinta, at Abyandauh, there is a viewpoint from where you will have stunning views of Mt. Agung at sunrise.
Bathe in the sea with Mt. Agung in the background: Relax watching the majesty of Mount Agung while you swim on the Amed beach. The best time of the day to do this plan is at sunset.
Jump over the cliffs in Ceningan: Immerse yourself into the sparkling blue waters of Ceningan enjoying its cliffs. The area known as Blue Lagoon and Ceningan Cliffs are the most popular areas.
As you can see , there are countless things to do in Bali, so my recommendation is that you choose only the ones that you like the most to plan your itinerary and take the following map of things to do in Bali to check it out every morning before leaving your accommodation. That way, if you pass near any of the interest points, you will not miss them!
Here you can download your map of Bali. Before you go, I leave you the essentials for your trip to Bali:
ESSENTIALS FOR YOUR TRIP TO BALI
I hope this list with the best things to do in Bali is useful and do not hesitate to leave us your comments with new activities to do in Bali so we can update it.
And for you, what is the best thing to do in Bali?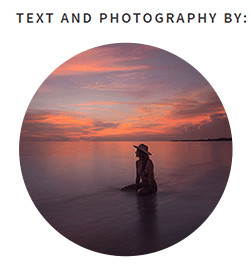 Don't miss out...