Our Lofoten travel budget is a topic we've been asked about frequently since we returned from the trip. Norway, like other Nordic countries, is reputed to be expensive. And while it is indeed expensive, we managed to minimize our expenses.
In the end, our 10 day trip to Lofoten was cheaper than we thought. Indeed, we had to make a few adjustments – we did not indulge in luxury, we cooked our food brought in from home, and slept in a Camper Van even when the outside temperature is below zero.
Still, even when traveling on the cheap, Lofoten was a unique experience that we are eager to repeat.
Still, traveling cheap, Lofoten was a unique experience that we are eager to repeat.
BREAKDOWN OF EXPENSES
ANTICIPATED SPENDINGS
FLIGHTS
The price of flights depends on which airport you fly, as we saw in the guide to planning a Lofoten trip. There are airports very close to the main points of interest of the islands but whose prices are very expensive and others are far away, where we can find very cheap flights as well as cheap car or motorhome rental.
We, therefore, decided to travel to Tromso, where we found quite affordable flights, reducing our travel budget to Lofoten.
The flight tickets with two stopovers to Tromso from Madrid cost 200€ round trip, with a checked bag.
Total flight expenses = 200 € per person *
* Note: Price for flights from Spain. However, from other countries such as the United States, flights to Lofoten are very expensive (above $ 1,000).– still worth the trip nonetheless!
Travel INSURANCE
It is very advisable to purchase travel insurance for Europe to visit the Lofoten Islands. From my experience, Heymondo is one of the most reliable travel insurance companies and the one I recommend for your trip to Lofoten.

5% OFF your travel insurance
Total expenses in travel insurance = 65 € x 2 people = 130€
ACCOMMODATION AND TRANSPORTATION – CAMPER VAN
The cheapest way to travel to Lofoten is by renting a Camper Van. We found one that was especially cheap in Tromso, Norwagon, so we rented the van from there and drove it to Lofoten.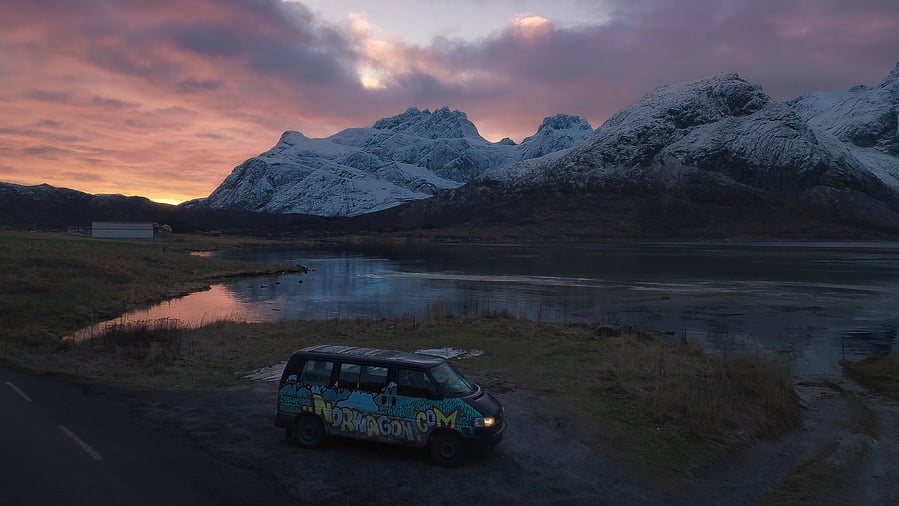 The price of the Camper was 150 € per day. We rented it for 9 of the 10 days of our trip to Lofoten.
Total cost Camper Van (accommodation + transport) = 1650 €
ACCOMMODATION IN RORBUER
It is essential that you stay at least one night in a Rorbuer, the iconic fishermen's huts that gave Lofoten its popularity.
We stayed at the famous Eliassen Rorbuer for one night and could not be happier – the cabins are amazing!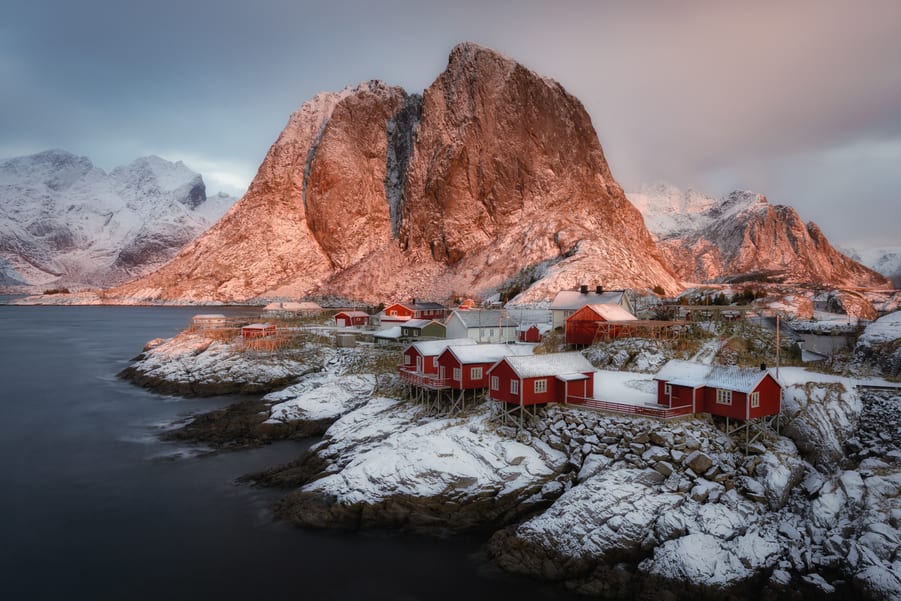 Keep in mind that the price does not include sheets, towels, or cleaning. You have to leave the cabin as you found it to avoid a 40 € fee.
Total expenses on accommodation of one night in the Rorbuer = 130 €
PHOTOGRAPHy GEAR
Although part of our original plan was to join a whale watching excursion, we could not do it in the end. For such, it was necessary to have a good telephoto lens, so we rented a 70-200 2'8 for Nikon.
While we did not use it for capturing whales, we did use it for a lot of photographs of the fjords.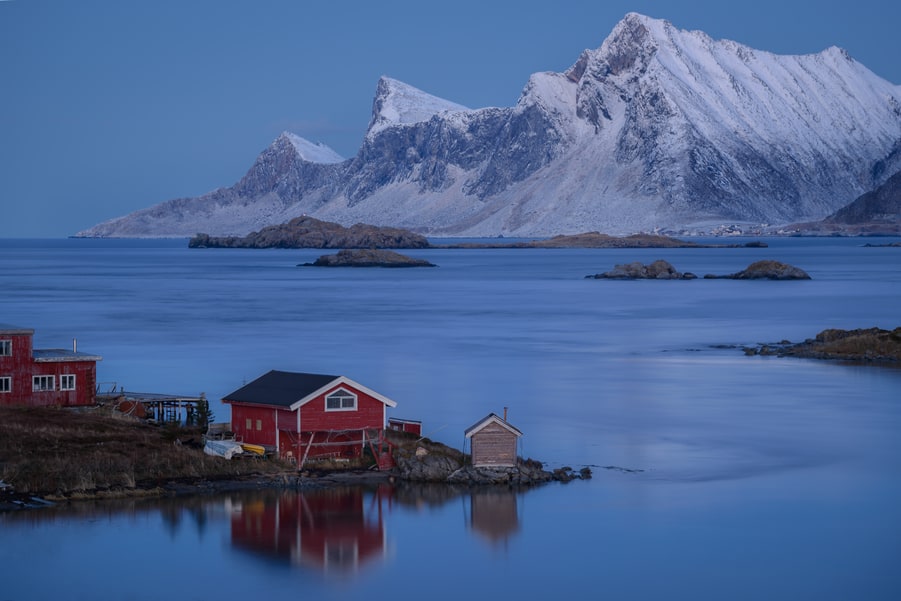 Total cost of telephoto lens rental = € 100
I recommend you to check out Lensrental, the best company for renting photography gear in the USA. Besides, you will have a 15% discount when booking through our link:

If you want to know how it works, you can check our Lensrental Review.
EXPENSES DURING THE TRIP
I think this is one of the few trips where we did not use cash money at all. We paid for everything with our credit cards, with gasoline being our main expense.
90% of what we ate during our trip to Lofoten was the food we had brought from home. As we commented at the beginning of the post, Norway is an expensive country, so if you do not want to spend a lot on this trip, I recommend that you bring a checked bag filled with food.
As it was a road trip, it is not uncomfortable to carry a backpack + suitcase with you. You can save a considerable amount of money from not eating at restaurants or having to buy food at the local supermarket – we spent more here buying water, bread, eggs, fruits, and vegetables than in almost any other country.
Total expenses of food (supermarkets and airport meals) = 350 €
GASOLINE
Our Camper Van was diesel, but even then, filling the tank was still expensive – about 80 € per trip, since we drove many kilometers. Apart from the journey from Tromso to Lofoten, every night we drove around a while to search for clearings to see the auroras.
Total expenses in gasoline = 500 €
ACTIVITIES
Feeling the magic of Northern Lights and immensity of the fjords is priceless. We dedicated ourselves to these two activities during our 10 days in Lofoten. However, there are other activities that perhaps would still be of interest, such as whale watching, kayaking, or visiting museums.
In this case, you should consider the price of these activities for your travel budget to Lofoten.
Total expenses for Fjords + fishermen's huts + northern lights contemplation = free!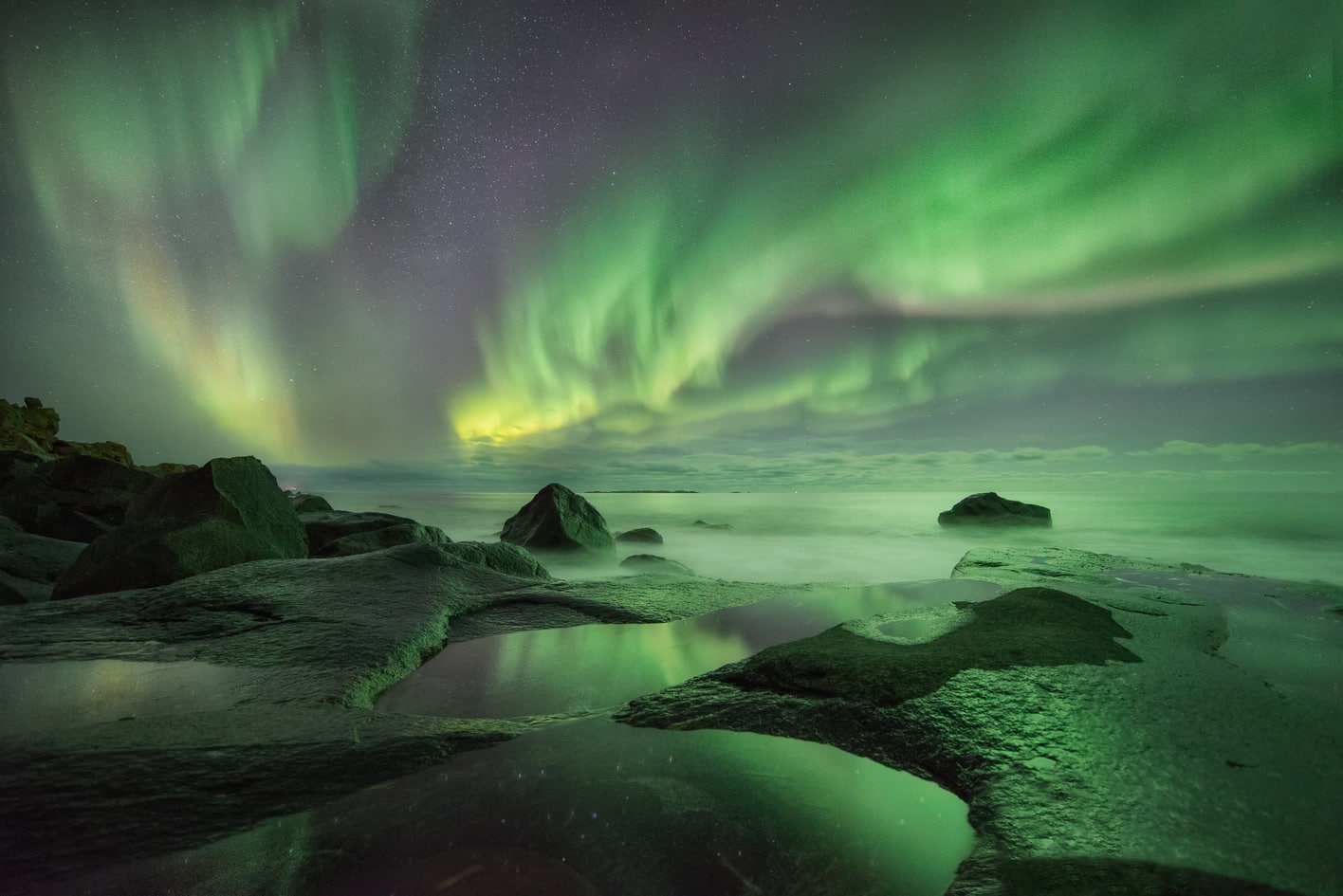 TRAVEL BUDGET FOR A 10-DAY LOFOTEN TRIP BY rv PER PERSON = 1430 € + flights
This travel expense to Lofoten has been calculated taking into account a trip by motorhome, where we will save on accommodation but we will increase the cost of transport. Considering a 10-day Lofoten trip by car, this would be the result:
RENTAL CAR PRICE IN LOFOTEN
The cost of rental cars in Lofoten can vary, but it would be normal to find some below € 400 for 10 days.
Total car expense 10 days = € 400
FUEL
The fuel cost will be less than if we traveled in campervan or caravan, having an estimated consumption of € 300 for 10 days.
Total expenses in gasoline = € 300
AVERAGE PRICE OF ACCOMMODATION IN LOFOTEN
If we travel by car, we must consider the accommodation expenses. Lofoten is expensive, but if we plan ahead, we can find some offers like the one we found. If you are traveling in the low season, you estimate an average of € 130 per night, although it can be up to € 200 if you travel during the high season.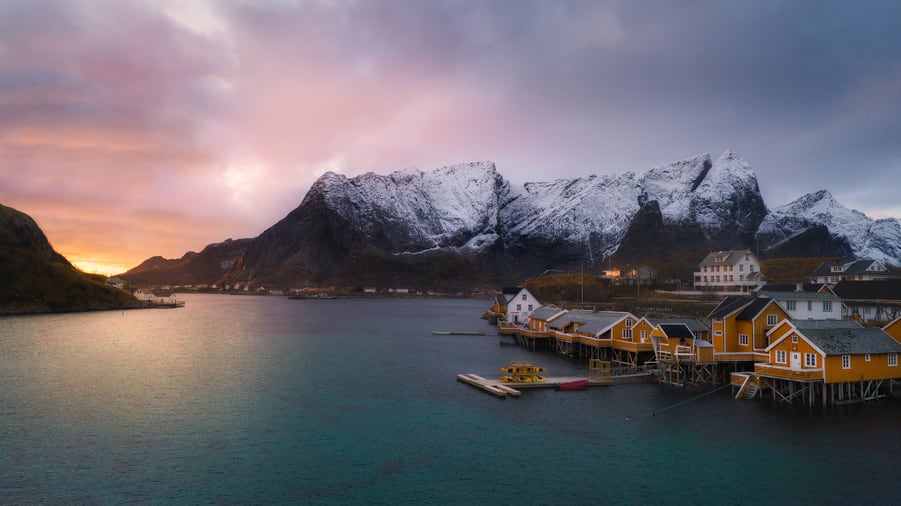 Total cost for accommodation = € 130 for 10 days = € 1300
RESTAURANT PRICE IN LOFOTEN
Finally, Lofoten restaurants are extremely expensive, so if you travel by car you should take into account the cost in restaurants when calculating your travel budget to Lofoten. Consider at least € 70 per person per day.
Total expense per meals = € 70 x 10 days = € 700
TRAVEL BUDGET FOR A 10-DAY LOFOTEN TRIP BY CAR PER PERSON = 1980 € + FLIGHTS
I hope that this travel budget for Lofoten help gives you good ideas about the cost and ways to reduce your budget such as bringing a suitcase full of food or traveling by Camper Van.
If you happen to have a low budget and are questioning whether it's worth it to travel to or give up comfort to see Lofoten, let us give you a glimpse of this place to decide for yourself.