Traveling around Sicily in 10 days by car was an incredible experience. We wanted to travel to Italy, but in the middle of July. Taking into account the mass of tourists and suffocating heat in cities like Rome in the summer, we decided to opt for one of the islands.
Decadent architecture evoking times of greater glory, gastronomy like Arancini, Cannoli or the famous Dolci di Pistacchio, and especially the Mafia or "Cosa Nostra" are some of the images that come to mind when one thinks of Sicily.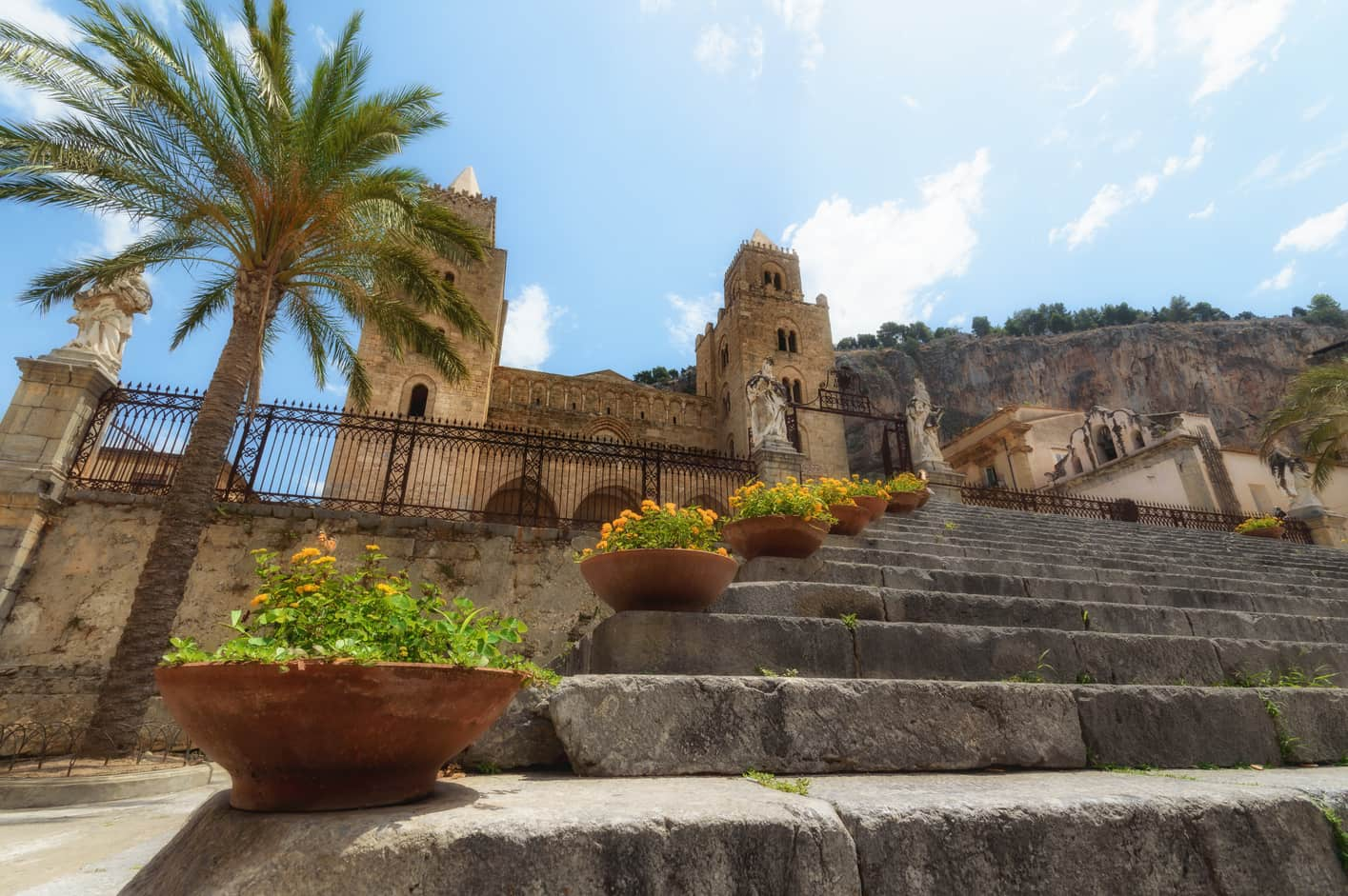 However, throughout these different posts, we also wanted to discover the deep-rooted and traditional culture, history, landscapes and magic that surround this ancient island of the Mediterranean.
Welcome to the complete travel guide for planning a 10-day trip to Sicily by car. By the end of this post, you will have the necessary tools to start preparing your travel itinerary to Sicily.
HOW TO plan YOUR Sicily road trip itinerary
In this first section we will try to clarify some necessary points to plan your itinerary to Sicily.
HOW MANY DAYS DO YOU NEED IN SICILY?
If you are going to spend 10 days in Sicily, you should bear in mind: 10 days are not enough to travel the whole island. For us, the most difficult part of planning was to decide among different areas of the island that we really wanted to visit.
If you want to travel across the whole island, you will need at least 20 days to 1 month.
how to get around sicily
The second thing you should consider is how to move around the island. Public transportation is not very common or reliable. Buses are almost non-existent, while trains are old and extremely slow. The most convenient (and practically unique) way is to visit Sicily by car.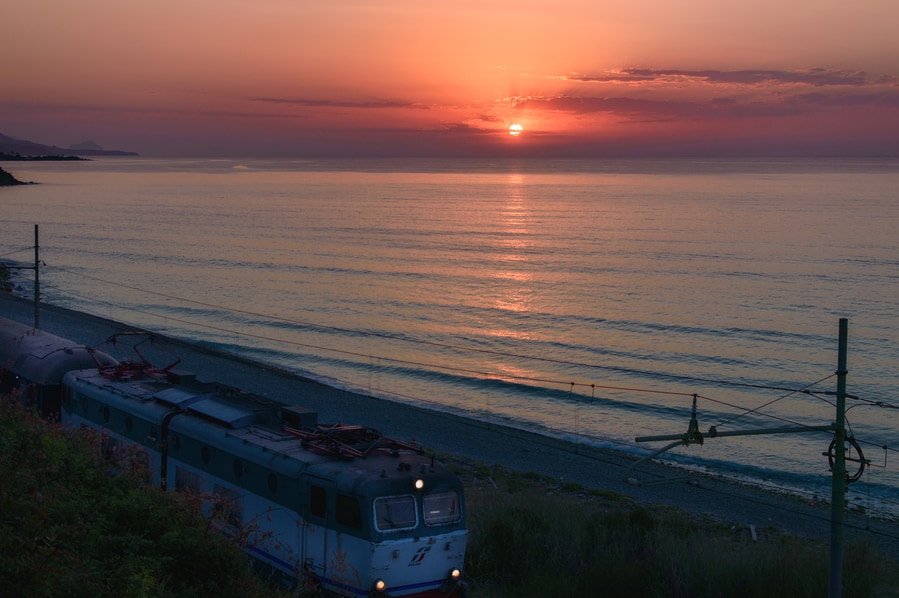 Although Sicilians have a reputation for being bad drivers, we did not have any problems. If you are into Road Trips, Sicily is an authentic paradise for such.
CAR RENTAL IN SICILY
Upon arrival, first thing you have to do in Sicily is renting a car. Unless you fly to Palermo, which, in that case, the best idea is to rent the car for your Sicilian road trip the day you leave this city. Driving and parking in Palermo is completely chaotic. The best option is to use public transportation while visiting the city, and later return to the airport to pick up the rental car.
AIRPORTS IN SICILY
There are two main airports in Sicily. The airport of Palermo is located in the Northwest, whereas the one in Catania is in the Southeast.
If you can only spend 10 days in Sicily, I strongly recommend not to take a round trip flight at the same airport. It is better to take a one-way flight to one of the two airports and the return flight from the other.
Once we have booked the flights, now comes the difficult part: deciding our travel itinerary.
Top things TO do IN SICILY IN 10 DAYS
If you travel to Sicily, keep in mind that 10 days is not enough to take a circular trip around the island. After landing in one of the two main airports of the island, now it's time to decide: Should we take a trip through the north side or should we travel through the south?
There s a thousand things to do on a Road Trip through Sicily. Here, we will tell you the best of Sicily – the most interesting things to do in Sicily, and those that you should not miss on a longer trip (20 days or 1 month).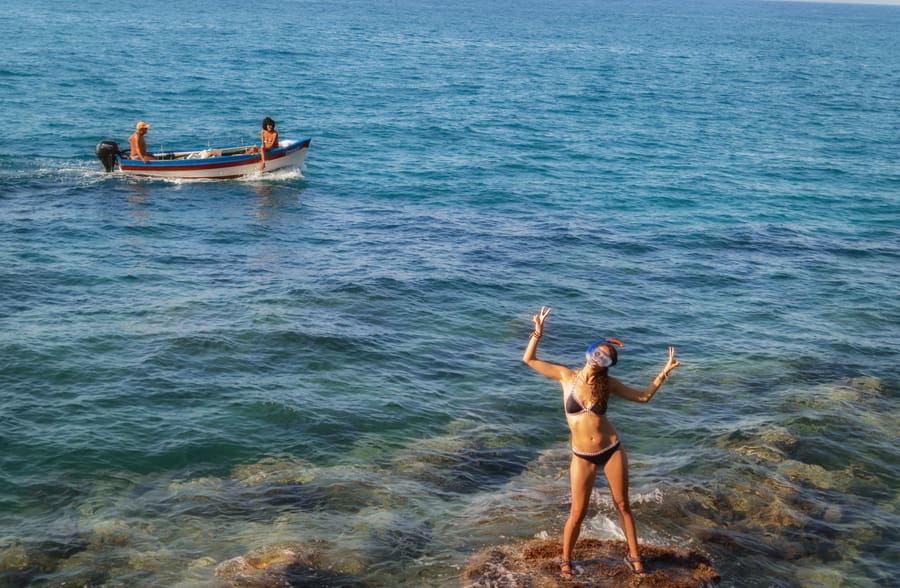 Throughout this article, you will find all the information you need so you can choose between taking a Sicily road trip through the north or the south of the island.
Let's go review the best of Sicily, the must-see places, and top things to do on the Island.
PALERMO
So many civilizations passed through Palermo that you must make a visit if you want to understand the history of Sicily.  Phoenicians, Greeks, Romans, Arabs, Normans, Bourbons…Many cultures had made Palermo their home as it was located in a strategic enclave of the island.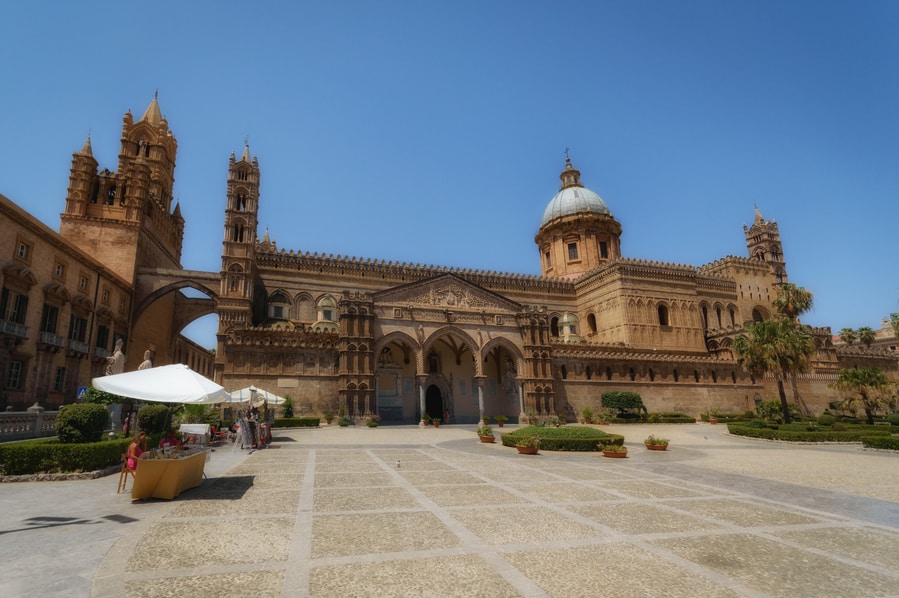 Unfortunately, it became known for corruption in recent decades, especially for the Mafia or "Cosa Nostra."
In spite of the bad reputation that exists in Palermo in terms of order, cleanliness and security, the historical and cultural variety, as well as its markets and its narrow streets, make it a mandatory visit.
If you want to plan your visit to Palermo further, you can find our guide to Palermo here.
CEFALu
Cefalù is one of the most visited places in Sicily. Despite being a small fishing village, the blue water of the Tyrrhenian Sea draw thousands of tourists each year, especially during the summer months.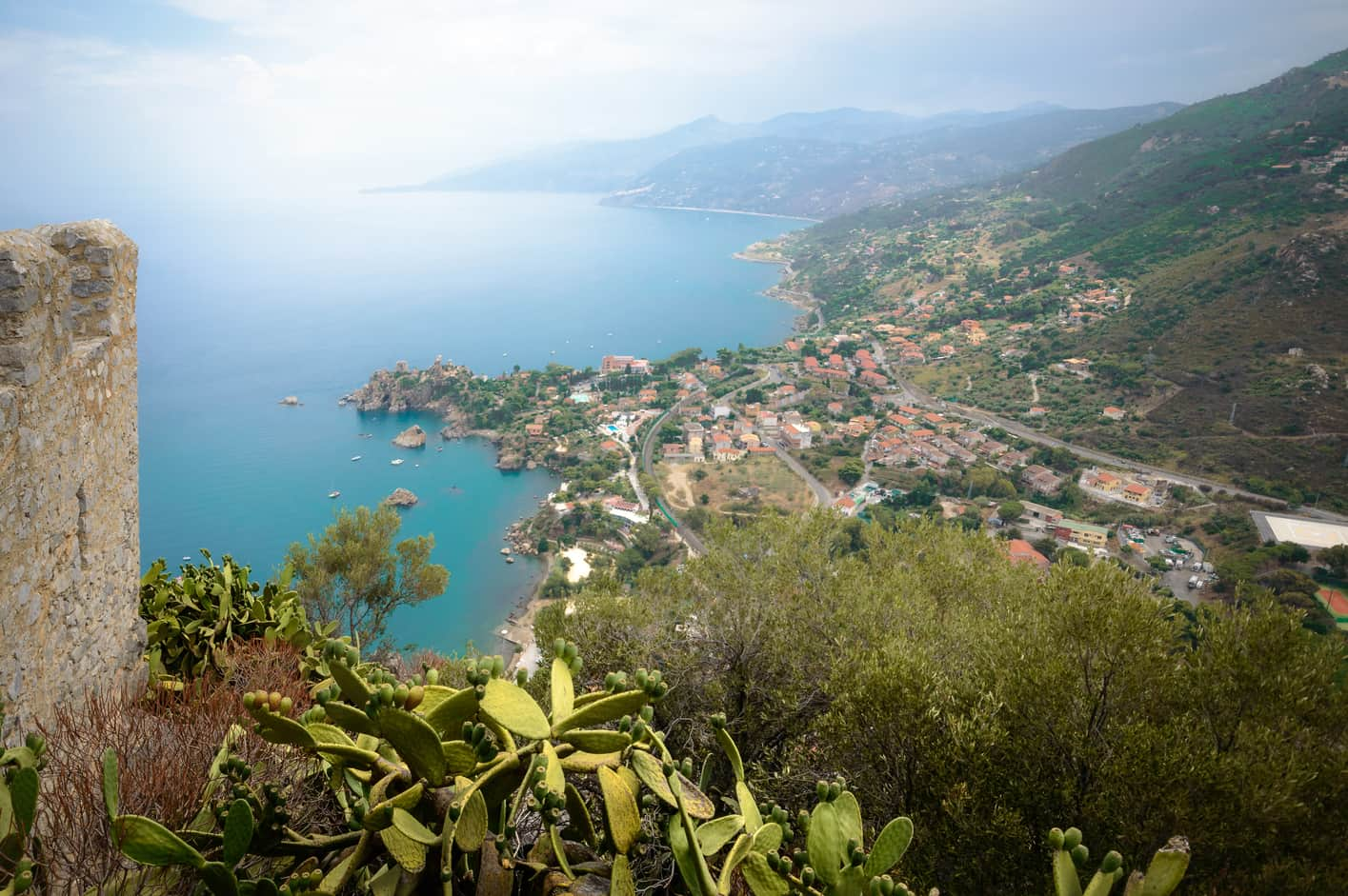 It is called the Norman citadel, and since 2015, it is considered by UNESCO as part of the Arab-Norman route of Sicily.
Here you can find our guide to Cefalù.
RISERVA NATURALE ORIENTATA DELLO ZINGARO
The Riserva Naturale Orientata dello Zingaro was the first natural reserve established in Sicily.
In this natural reserve, you will find mountains that form cliffs over the sea, small bays with paradisiacal beaches, and endemic wildlife that you will not find anywhere else on the island.
Here you can see the photo of one of its beaches.
STROMBOLI
One of the most popular things to do when traveling around Sicily is visiting a volcano. One of the best options is Stromboli. This is the most popular of the Aeolian Islands, as it is still an active and erupting volcano.
Its small fishing village of tiny white houses and narrow streets takes you traveling back in time.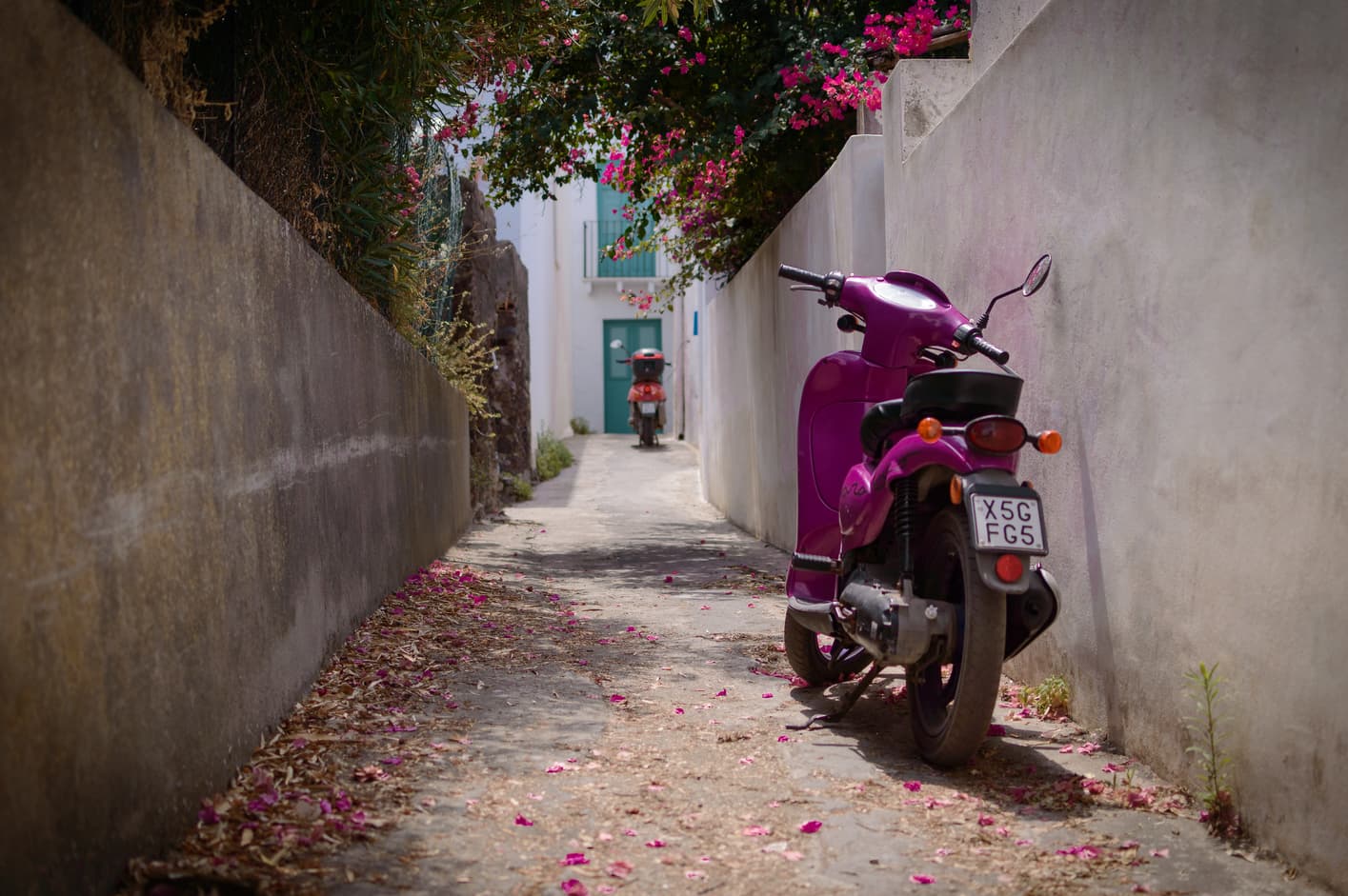 Stromboli is very different from other Sicilian cities. There are no cars on the island and no traffic rush. If you want to know the most famous Sicilian black beaches, do not miss our guide to Stromboli.
EGADES ISLANDS
An alternative option to visit other tiny islands instead of the Aeolian are the Egades Islands.
These islands stand out for their intense blue waters that have been widely photographed. However, the Egades are much more. You will find natural landscapes, caves, gastronomy, and history.
Here we leave an image of its clean turquoise waters.
SAVOCA
If you travel Sicily by car, you have to make a brief stop in Savoca, especially if you are a classical cinema lover. The reason is that some of the most famous scenes from "The Godfather" were filmed in this picturesque town.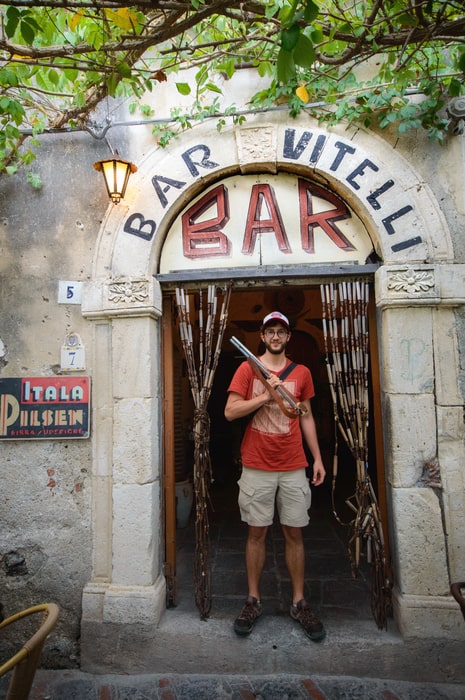 Enjoy a delicious Granite di pistacchio in the well-known Vitelli Bar and the incredible views of the sea and the mountains.
Here is our guide to Savoca.
SCALA DEI TURCHI
One of the most well-known places of interest in Sicily is the Scala dei Turchi. This pure white coastal rock formation is one of the best places to enjoy the Sicilian summer. Its cliff shape and the small natural steps in the limestone are very peculiar.
In addition, on both sides of the rock we find two beaches with fine sand. Here you can see a photo of this geographical feature.
Agrigento
In Agrigento, we will find the best preserved Greek temples in the world. The city enjoyed great prominence both in the Greek and Roman times. However, it never recovered from the siege of Byzantines and Christians.
Finally, the Valley of the Temples of Agrigento was declared a World Heritage Site by UNESCO and today is one of the most visited places in Sicily.
Here you can see a common scene of Agrigento.
TAORMINA
Taormina is where the luxury tourism of Sicily is concentrated. This is the place where the tourism sector of the island and the Mediterranean was born. Besides being able to try one of the best pizzas in the world, you can visit its well-known Isola Bella.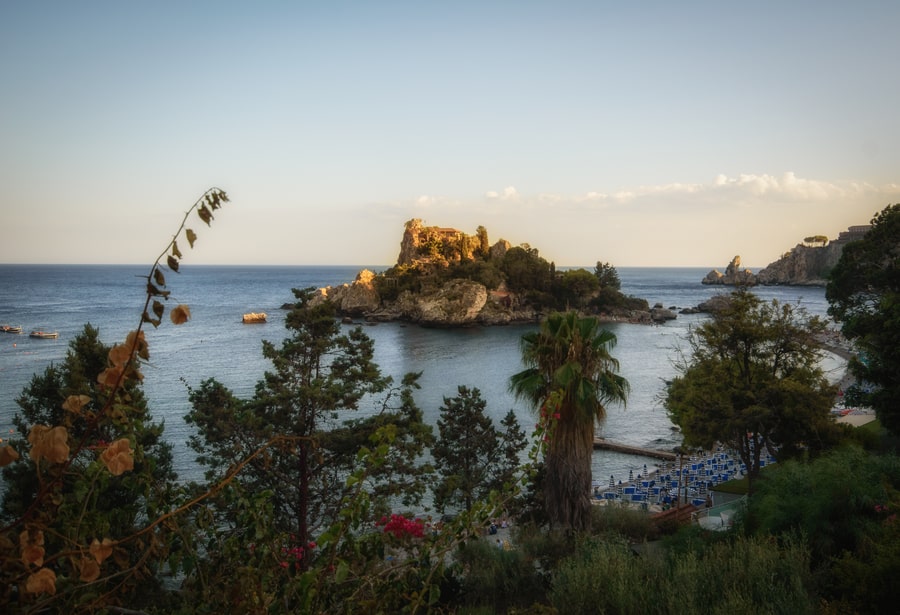 Here we leave you details with our full guide to Taormina.
SYRACUSE
Syracuse was the most important Greek city in Sicily. Even though many centuries have passed, it managed to preserve the Greek beauty in every street. Strolling across its streets is like traveling back in time. With no doubt, it was one of the biggest surprises on the island for me.
Also at a very short distance away, you can find the Area Marina Protetta del Plemmirio,  where you can find small beaches with no one to bother you even in summer.
Here you can discover with our guide to Syracuse.
ETNA
Etna is the highest active volcano in Europe at a height of 3350m. Your visit is almost obligatory if you travel to Sicily. You can take a guided tour or climb the mountain on your own.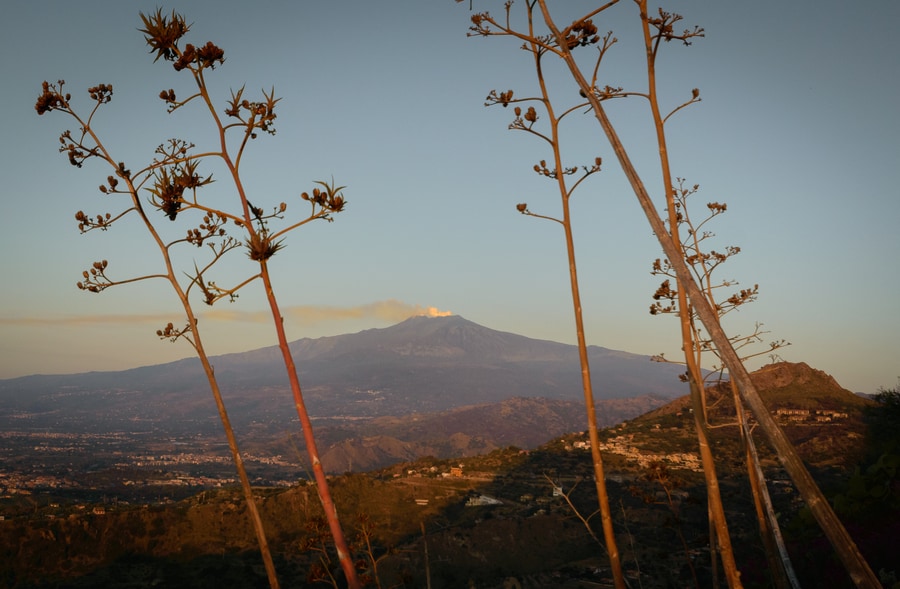 Unlike volcanoes such as Stromboli, Etna's lava is not always visible, but only present during periods of explosion.
The Crateri Silvestri can be accessed free of charge, but to climb higher, you can take a cable car and a jeep that takes you up to 2900 meters.
RAGUSA, NOTO, AVOLA, MODICA
If you want to see the beautiful baroque Sicily, do not miss the Southeast parts of the island, with charming cities like Ragusa, Noto, Avola or Modica.
In Ragusa there was an earthquake that changed the history of the island. Noto is the best example of Italian Baroque in the world. In Avola, you will delight yourself with the best arancin, the arancino nero di Ávola. While in Modica, you will enjoy chocolate made using cold pressing techiques, the same that was used by the Aztecs.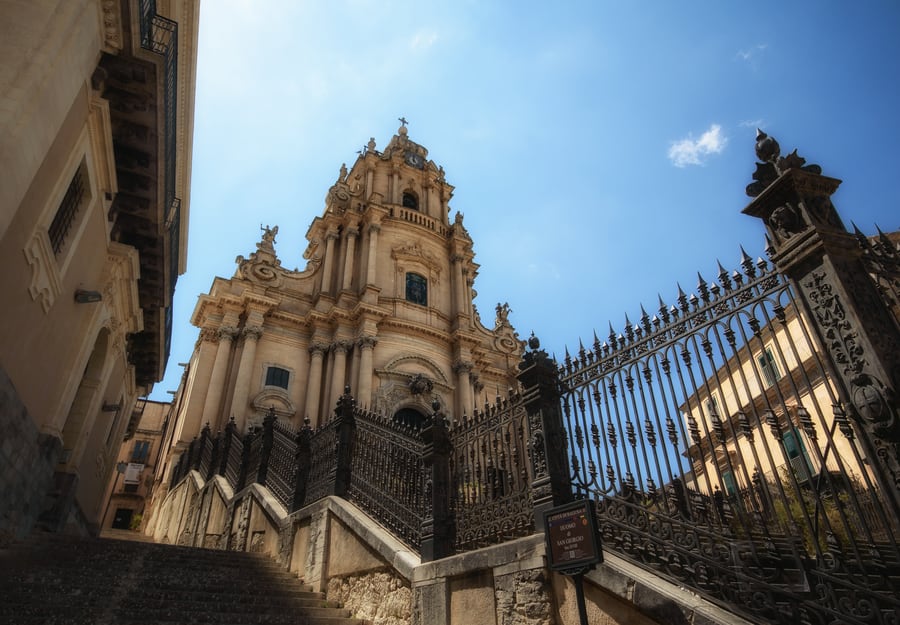 Discover all the southeast of Sicily accompanied by a couple of locals with this article.
ACI TREZZA
Aci Trezza is known for some very peculiar volcanic rock formations on its coast, called Faraglioni dei Ciclope.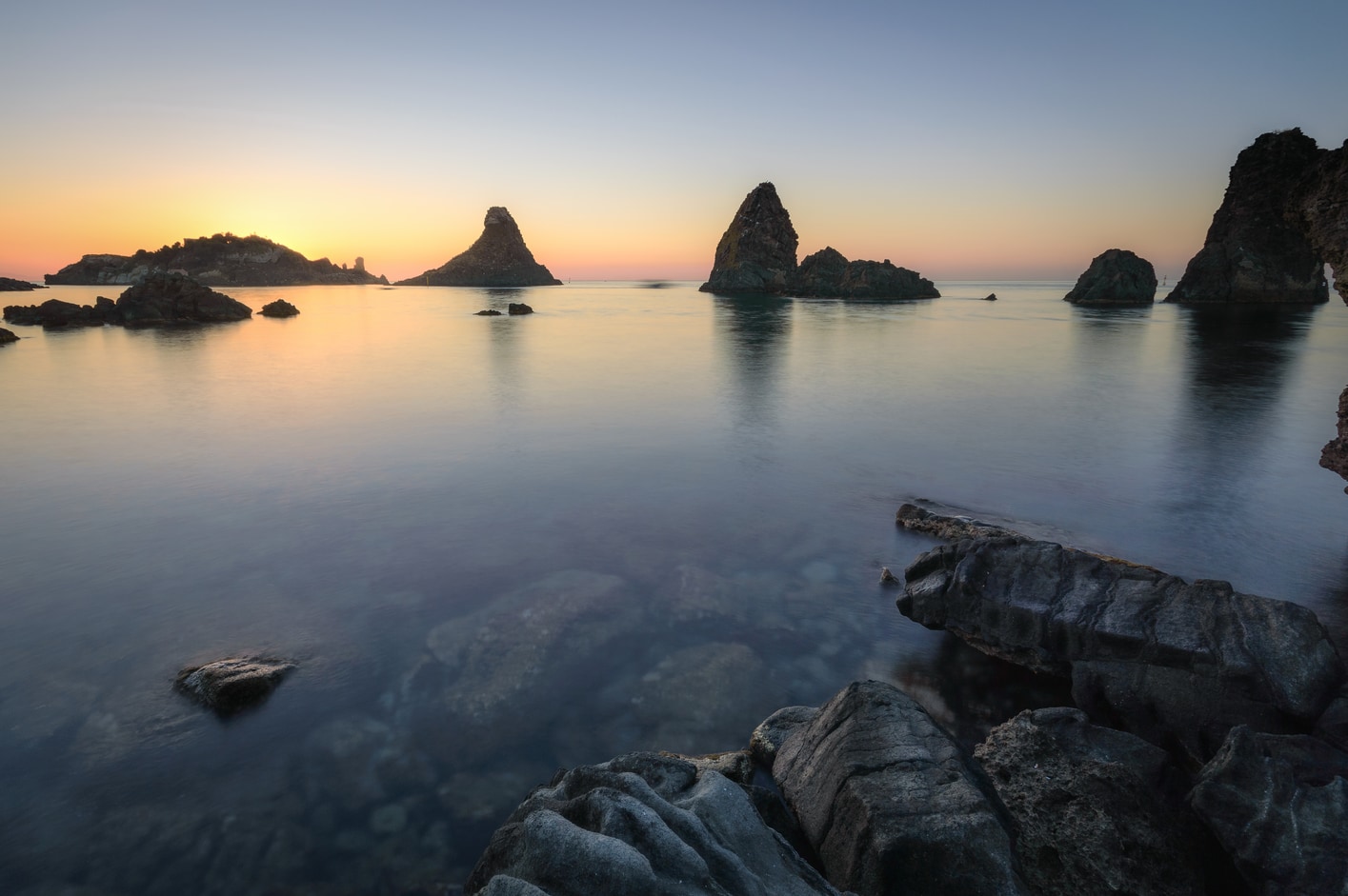 If you want to learn the Greek myth that gave them their name, you cannot miss our guide to Aci Trezza.
CATANIA
Catania is the second most important city in Sicily. Its main attraction is Etna, as it is very close by.
Its airport is a good alternative to make a one-way route to the north or the south towards Palermo airport, or to enjoy the eastern parts of Sicily.
THE BEST SICILY TRAVEL ITINERARY
Now it's your turn. Think which of these places you do not want to miss if you travel to Sicily and find out if they are in the north or south.
Sicily travel itinerary maps
Here is the Sicily itinerary map  if you decide to travel North coast of Sicily:
And here the Sicily itinerary map if you decide to take the road trip through the south side of the island:
In any case I don't recommend you to try to see all the points indicated in 10 days. Sicily requires more time.
OUR TRAVEL ITINERARY TO SICILY
I guess you have no doubt about our travel itinerary to Sicily. That's right, we took our trip through the north part of the island.
The decision was easy after talking to a friend of Dani, Rubén, who is a historian and archaeologist. He knows the island quite well and told us that he slept in the open in Stromboli while he watched the lava falling from the volcano. As soon as we heard the story, we knew that we would go to this little island, making the itinerary across the north.
At the end of our trip, Stromboli proved to be the best adventure during our time in Sicily.
The only thing we regret is that we did not visit the Etna volcano, being that in 2016, the year that we traveled to Sicily, this volcano was more active than the Stromboli.
This was our travel itinerary:
Day 1: Arrival in Palermo
Day 2: Tour around the city of Palermo
Day 3: Day in Cefalù
Day 4: Day in Stromboli
Day 5: Visit to Savoca and arrival in Taormina.
Day 6: Taormina
Day 7: Syracuse
Day 8: Ragusa, Noto, Modica and Ávola
Day 9: Aci Trezza
Day 10: Return flight from Catania
INTERACTIVE MAP OF OUR TRIP TO SICILIA

SICILIA-ENGLISH
WHERE TO STAY IN SICILY
The best way to stay in Sicily is either at a hotel or a Bed & Breakfast.
This is our accommodation proposal for a Sicily road trip.
Palermo – Very cheap apartment in the city center
Cefalù – We did not stay in Cefalù since it was quite expensive. The best quality price we found is this apartment.
Milazzo – Very close to the port to catch the ferry the next day.
Stromboli – We slept in the open. Bivouac in the Grotta di Eolo although we booked this accommodation.
Taormina – Especially cheap accommodation for Taormina and quite well located. If you are traveling Sicily by car, it will be better if you leave it in a parking lot before entering this city.
Siracusa – Small cheap apartment and very well located.
Ragusa, Noto, Modica and Ávola – We stayed at the home of our Sicilian friend Jonathan. Some alternatives would be the following: Ragusa, Noto, Modica and Avola.
Aci Trezza – Modern and quite cheap accommodation and well located.
If you visit other areas of Sicily you can find the most convenient accommodation here.
We tried all the accommodation recommended here. Also, if you book your hotel through our booking links we will take a small commission without affecting the price paid by the reader at all. Booking through them helps us to continue this project.
Also, if you prefer to book with Airbnb instead of booking here we leave you 25€ (or 31$) discount on Airbnb.
BUDGET FOR A ROAD TRIP to SICILY
Despite the fact that Sicily is not particularly expensive, the most touristy places can be pricey. You must pay special attention if you want to stay some nights in Cefalù, Taormina or Stromboli where the prices increase considerably due to demand.
Also, if you want to know how much it cost to travel to Sicily, also consider the time of the year  that you are planning to travel, with July and August being the high season. Moreover, with less hotel offers, prices soar.
We  wrote a specific post detailing our travel budget for Sicily in 10 days.
SEE you IN NEXT postS
LET US know your sicily itinerary on the comments

---
– OTHER POSTS OF THE sicily COLLECTION –
Don't miss out...