In this Nik Collection review, you'll see everything you need to know about the most popular photography plugins in the market.
You'll not only find out what is Nik Collection, but also how to download and install Nik Collection, plus all the steps to get Nik Collection for free so you can give them a try and see if it fits into your workflow.
I'll also break down all the Nik Collection plugins that are included, their main effects, and the best way to use Nik Collection in Photoshop and Lightroom.
Lastly, we'll wrap it up with a Google's Nik Collection vs. DxO Nik collection comparison and my experience and thoughts using Nik Collection software for years.
Is Nik Collection 3 worth it? Keep reading and you'll soon find out!
What is Nik Collection 3 by DXO?
Nik Collection is the most complete package of creative plugins for digital photo editing. This piece of software offers different tools to correct, enhance, and stylize images in post-processing.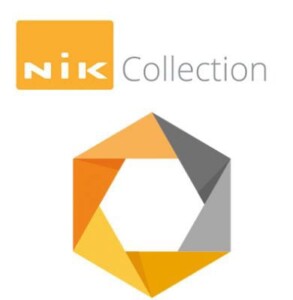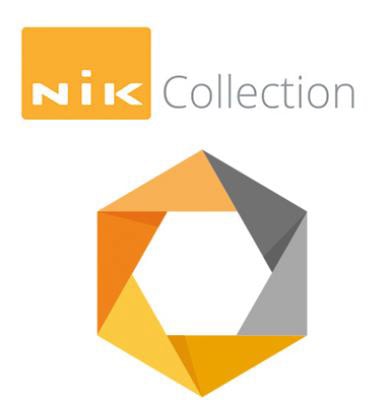 Nik Collection started offering its first photo plugins when the Nik Software company was created back in 1995. The filters became very popular when Google bought them in 2012, and in 2017, the software company DxO acquired them after they left Nik Collection. DxO has been updating the filters up to the last release of Nik Collection 3 by DxO. You can read more about the ups and downs of Nik Collection here.
Originally, Nik Collection worked just as a plug-in for Photoshop, Lightroom, and other Adobe Products. After the purchase by DxO, these plugins were included in the DxO Photolab software and, today, Nik collection 3 by DxO can be used as a standalone version besides the traditional use of Nik Collection as a plugin for Lightroom and Photoshop.
Nik Collection free download – How to install Nik Collection
You can download the free Nik Collection software by using the trial version on the Nik Collection DxO website. This trial version is available for 30 days, and it allows you to use and test all the Nik Collection 3 plugins.
To download and install the Nik Collection free trial version, just click this link and enter your email. You'll see this message: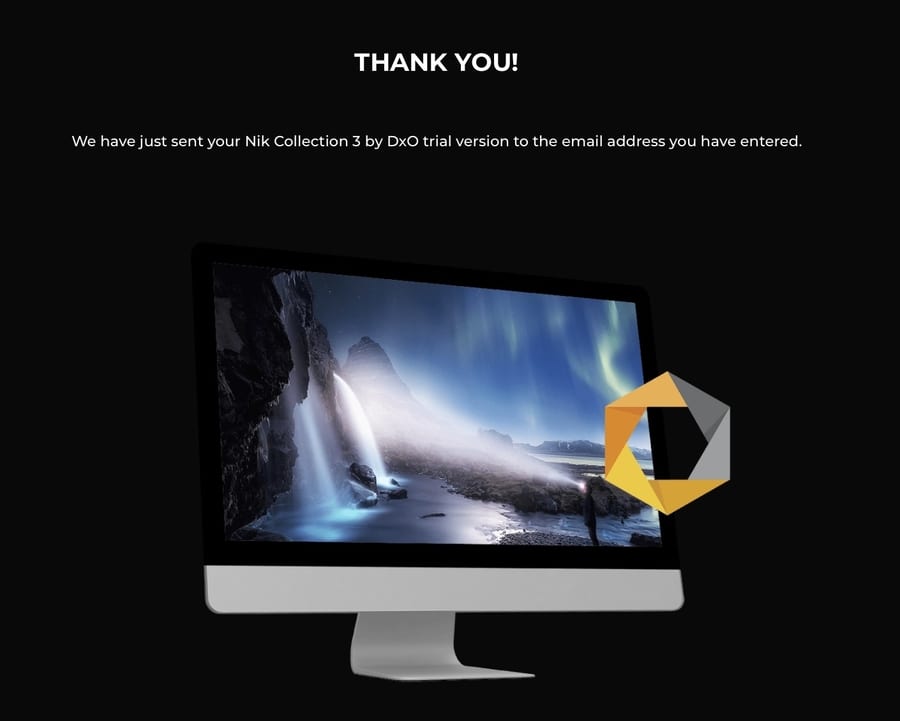 Then, check your email and download the free Nik Collection. Now you can install and use it for 30 days.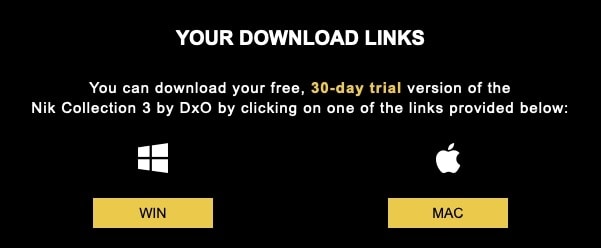 If you've never used Nik Collection before, getting the free trial of Nik Collection is the best way to see if you like it and it fits into your workflow.
If you want to download and install the original Nik Collection 3 by DxO software, it's a similar process. Click here, enter your personal/payment details, and install it by following the instructions in the email. You'll have to enter the activation code provided in the email and follow a few easy steps.
How to install Nik Collection in Photoshop and Lightroom
If you want to install Nik Collection 3 as a plugin for Photoshop and Lightroom, the installation software will add the plugins into them by default: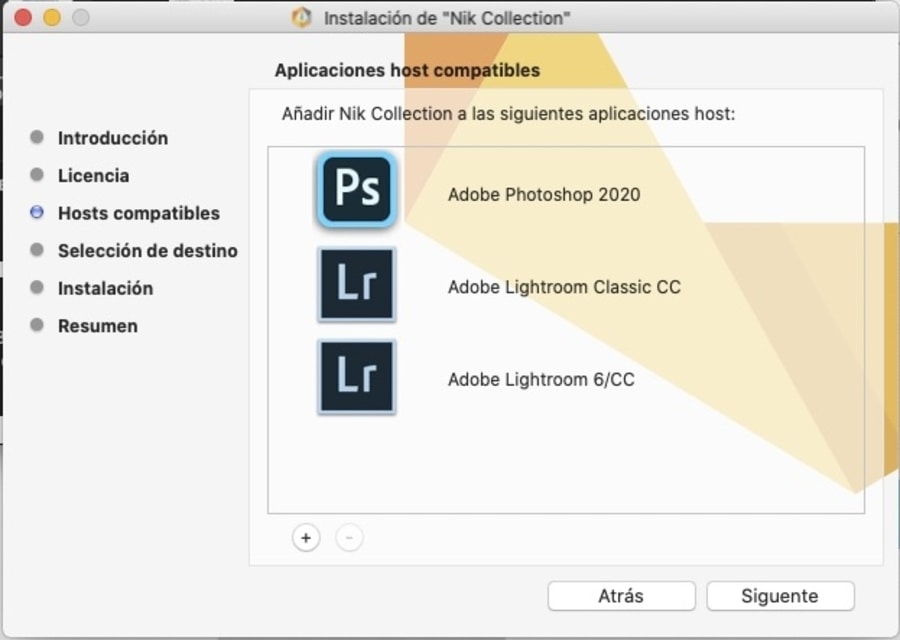 Just click "next," restart your computer, and you'll be able to start using Nik Collection in Lightroom and Photoshop.
I'll explain below how to use Nik collection in Photoshop and Lightroom so you know the best way to launch the software and the optimal way to use it.
Nik Collection plugins review
For this Nik Collection review, I'm breaking down the 8 plugins included in the package. You'll see a brief summary of what each Nik Collection plugin is best for and a graphic example of the Nik Collection before and after effect.
Color Efex Pro
Color Efex Pro is by far the most popular plugin in the Nik Collection suite. This plugin consists of different creative effects that you can apply to your images to achieve a more artistic result.
You can add atmosphere, glow, change the colors, add fog, and apply up to 55 artistic effects to make your images one step ahead of the rest.
Personally, this is my favorite Nik Collection 3 plugin and the one I use the most in my workflow. My recommendation is to apply the effects subtly or your image might look overdone. Applying Color Efex Pro to the right extent, you can get fantastic results in a quick and easy way for your images.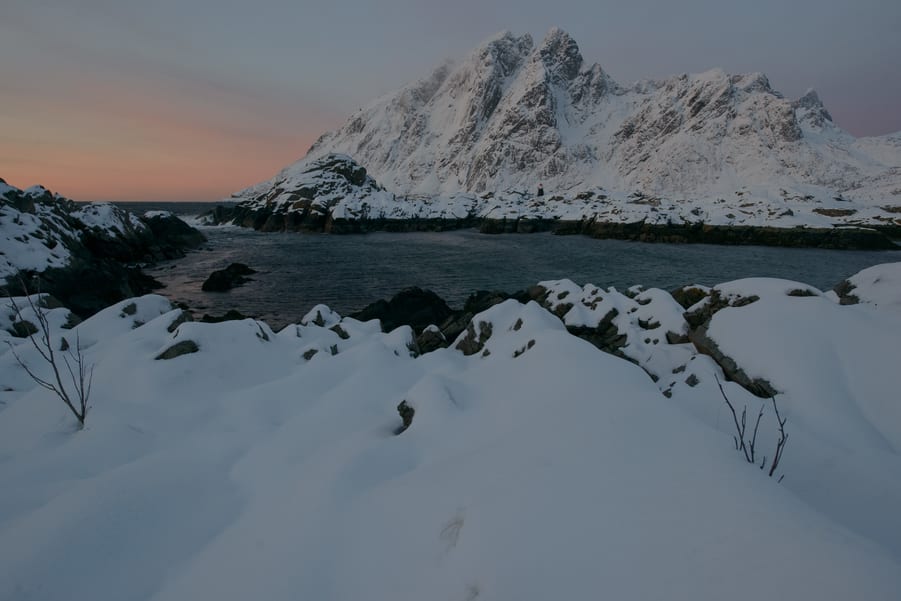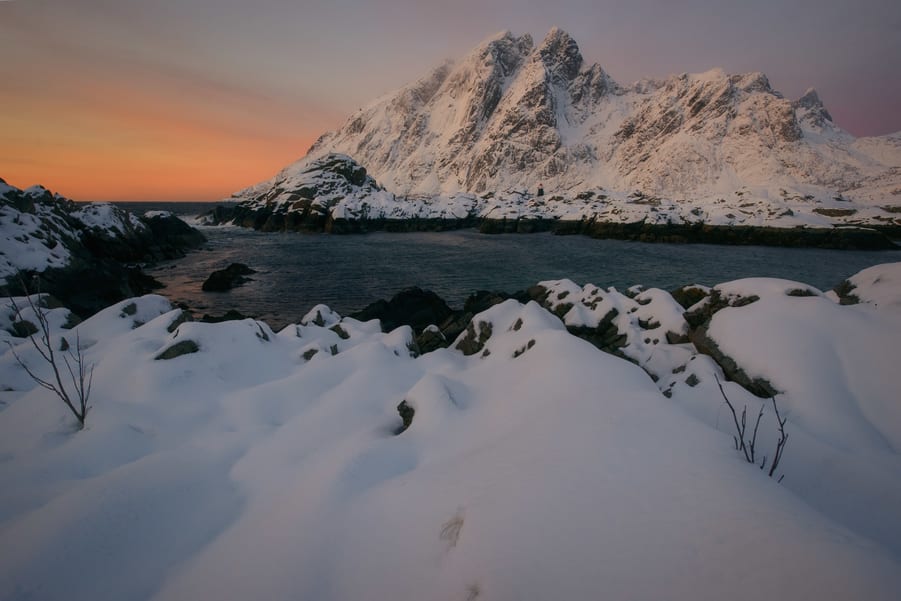 Color Efex Profoto – Nik Collection
Viveza
Viveza by Nik Collection is aimed at adjusting the colors and contrast in your photos.
Using this digital filter, you can selectively change the brightness, contrast, or saturation in a particular area of your image. It's a very powerful photo editing tool that I particularly like in the editing process of my Milky Way photography, where my goal is to get more vibrancy and contrast in the Milky Way area of my image.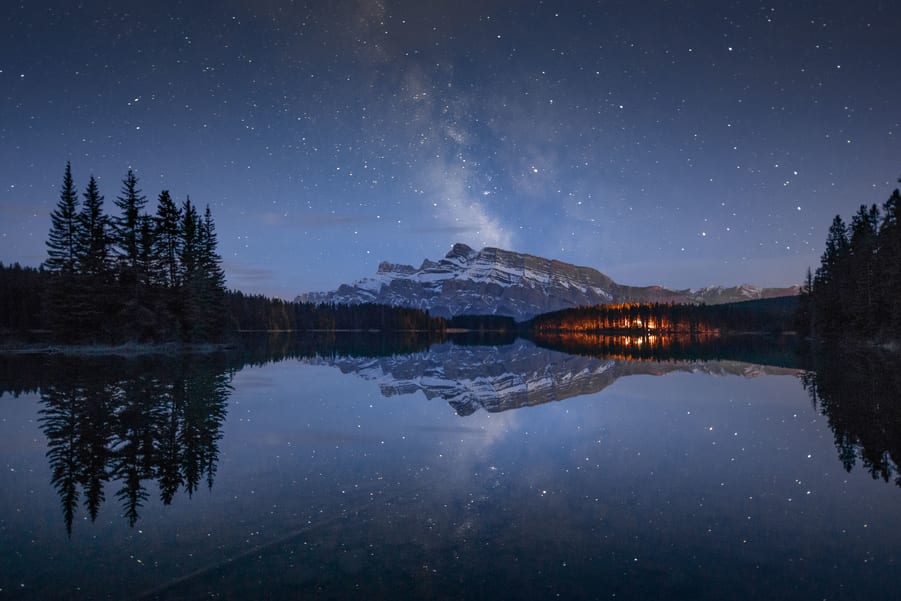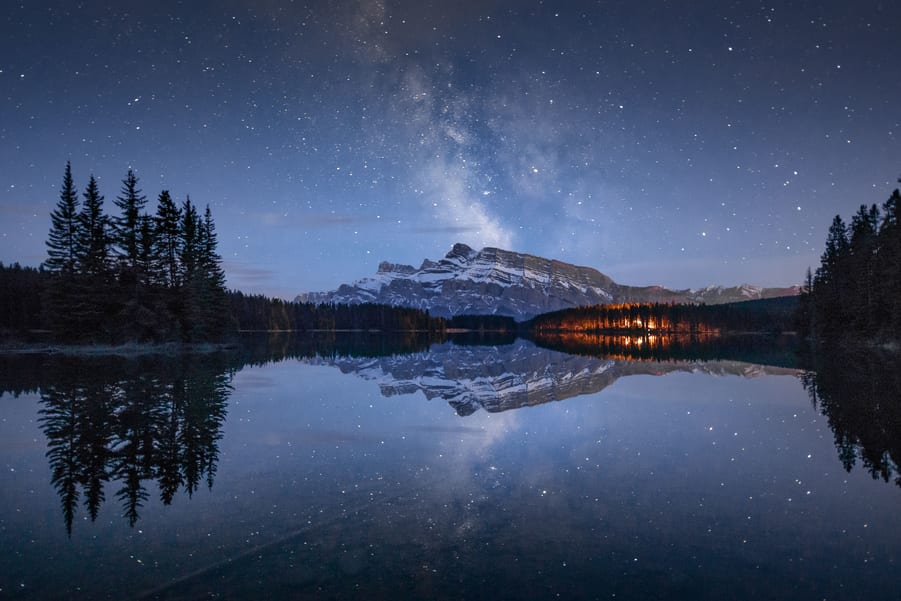 Viveza – Nik Collection
Dfine
Out of all the plugins in this Nik Collection review, Dfine is the only one created for noise-reduction.
Dfine offers automatic and manual adjustments to get rid of noise in your images, so it's the perfect plugin for when you have to raise your ISO higher than usual. It's very straightforward and effective, and for some reason, it's considered some of the best noise-reduction software on the market.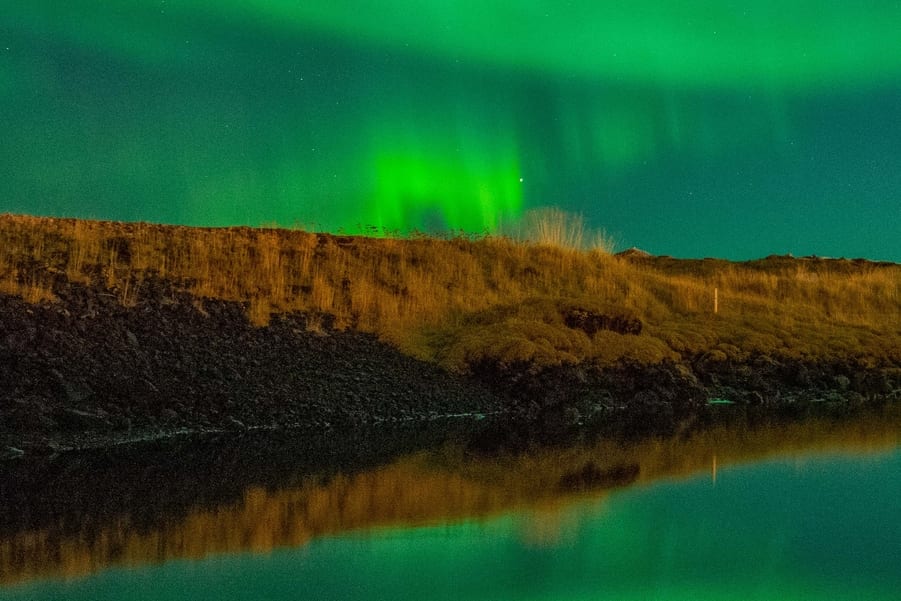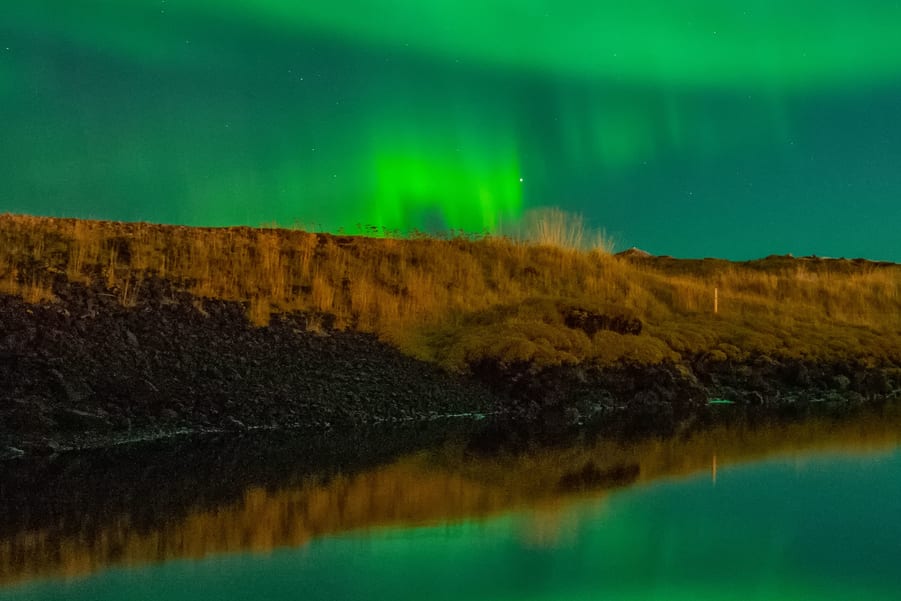 Dfine – Nik Collection
However, even though it's an effective plugin, I prefer to use Topaz Denoise AI; it has the best noise reduction technology thanks to the latest updates in AI. You can check it out in our Topaz Denoise review.
Sharpener Pro
Sharpness in photography is extremely important, and the Nik Collection Sharpener Pro plugin can help you get sharper photos in three different ways:
Raw pre-sharpener: To sharpen your Raw files. This is especially useful if you decide to use Nik Collection in its standalone version.
Selective sharpening: To enhance the important areas of your images like textures in a landscape, eyes in a portrait, or wildlife shots, etc.
Output Sharpening: To apply the final sharpening according to the type of display where you want your image to be viewed.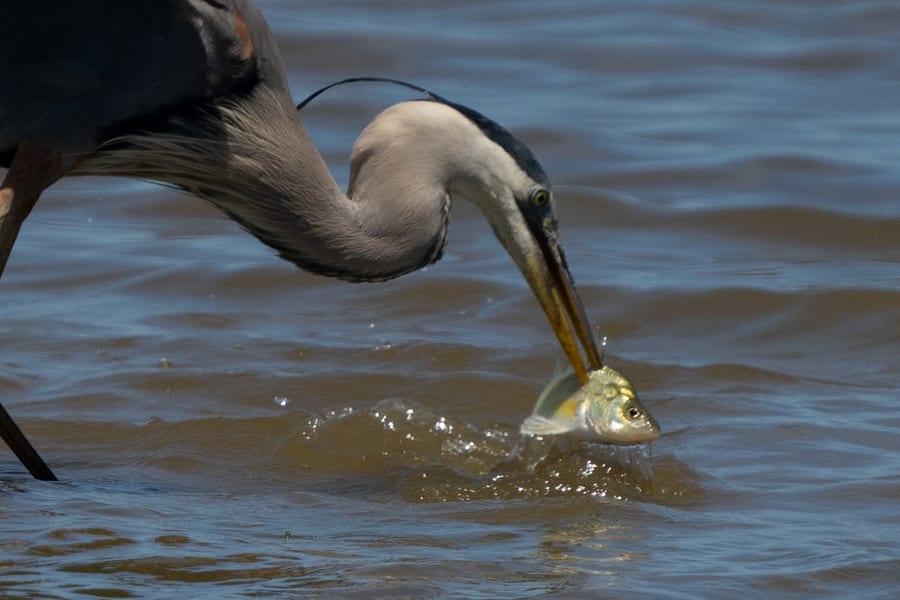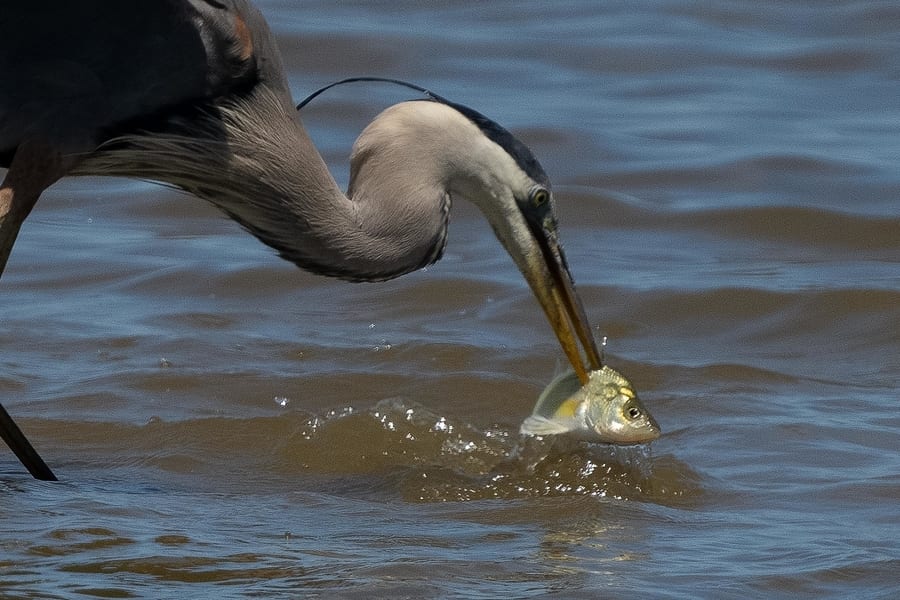 Sharpener Pro – Nik Collection
Again, this plugin works fine, but I prefer Topaz Sharpen AI; apart from sharpening, extracting more detail, and fewer artifacts, it's the best software to fix out-of-focus images. You can see examples in our Sharpen AI review.
HDR Efex Pro
When we talk about HDR, it's easy to think about those old-style, overedited HDR images that got everybody thousands of likes on Facebook back in 2013.
This Nik Collection plugin is different. HDR Efex Pro helps you get the most out of the dynamic range in your image. You can create this effect on a single image or merge photos taken with different exposures to show the best highlights and shadows with plenty of detail and no digital noise.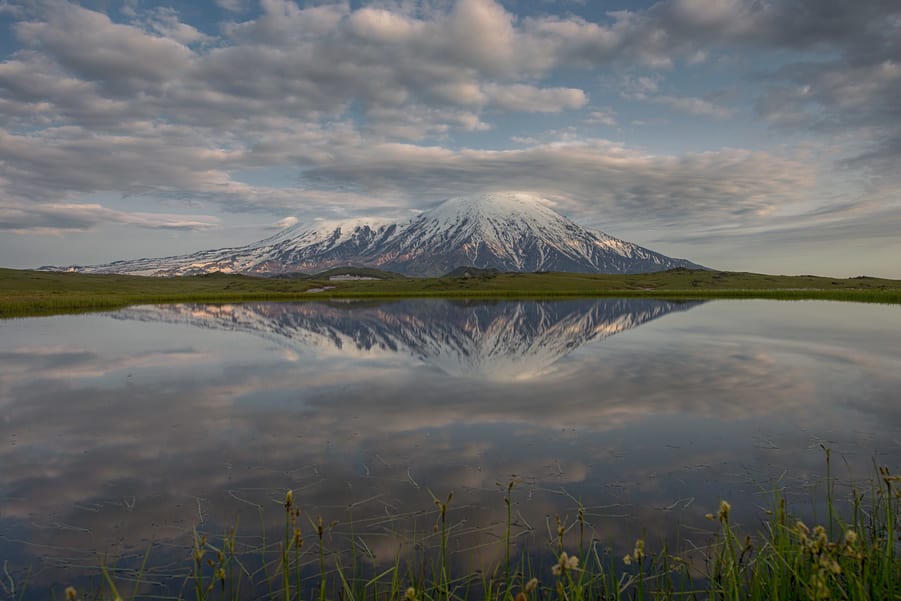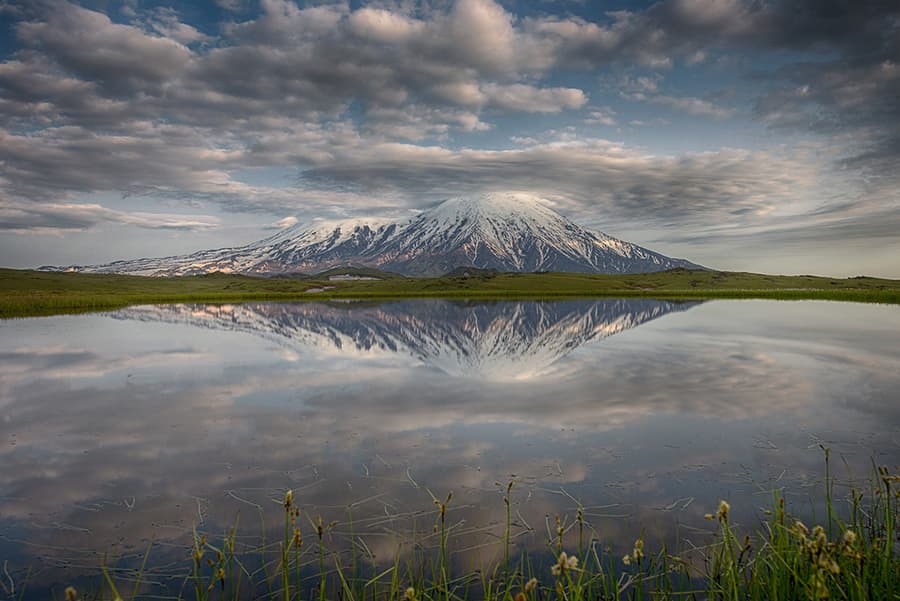 HDR Efex Pro – Nik Collection
Silver Efex Pro
If black and white is your thing, this will be your favorite Nik Collection filter.
Using this plugin, you can turn any image into B&W and adjust the brightness, contrast, and general structure of the image. Like most of the other Nik Collection plugins, you can apply the adjustments selectively by using control points.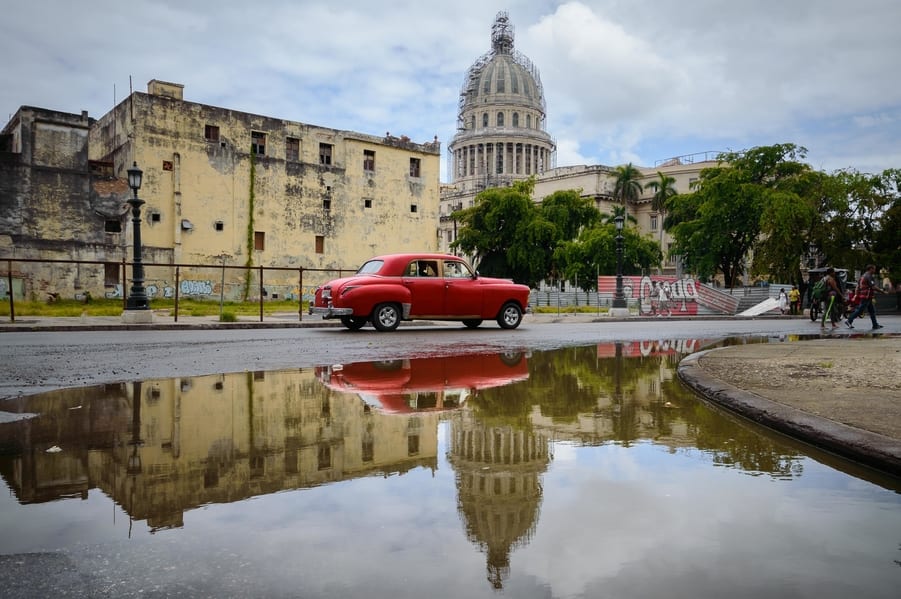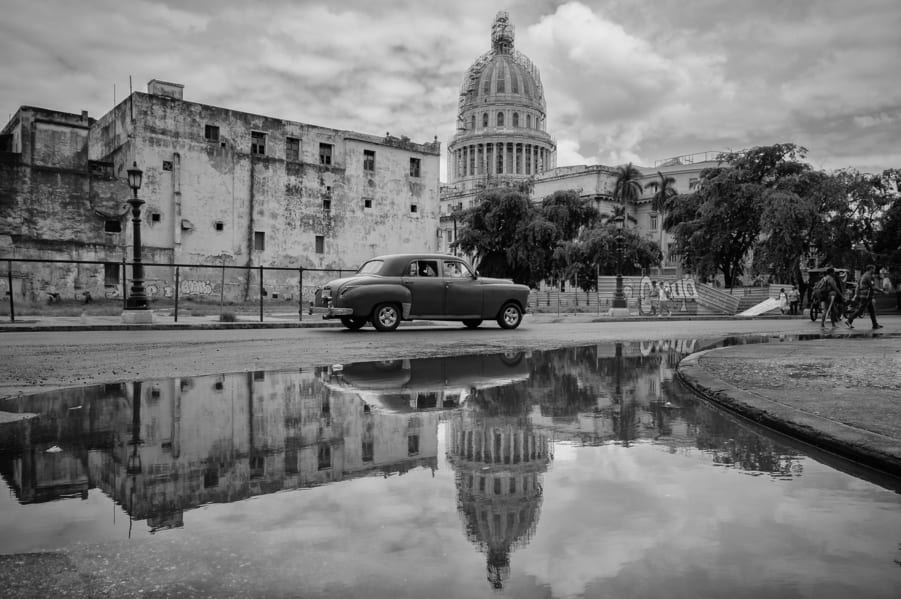 Silver Efex Pro – Nik Collection
Analog Efex Pro
With Analog Efex Pro, you can create a vintage effect in your images to make them look as if they were shot using an old film camera.
There are different presets, and you can add vignettes, dirt & scratches, and create that special feeling that only comes from film cameras.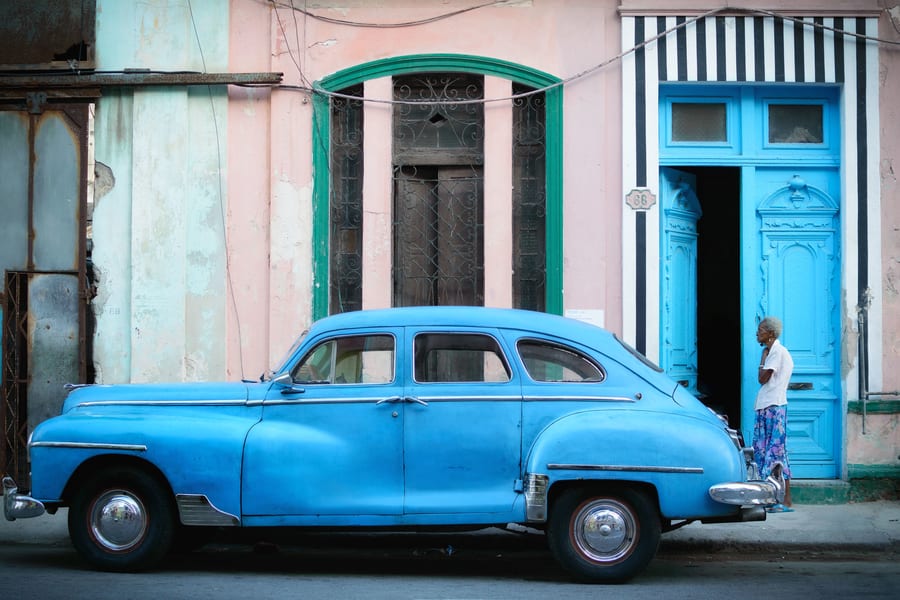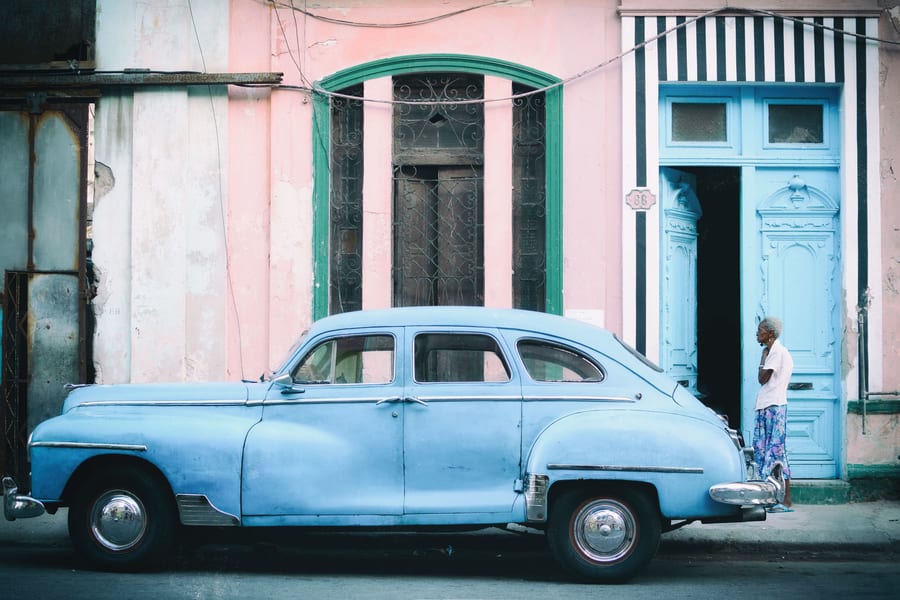 Analog Efex Pro – Nik Collection
Perspective Efex
The last plugin in this Nik Collection review and also the newest created by DxO is perspective Efex, a filter that many Nik Collection users have been asking for for years.
Perspective Efex is an advanced tool aimed at correcting perspective deformation and other optical flaws. DxO offers an enormous database of cameras and lenses so you can correct distortions in one click.
It also includes more advanced tools for fixing strong deformations, making it the best Nik Collection 3 plugin for architecture shots and other images where the deformation can be distracting for the viewer.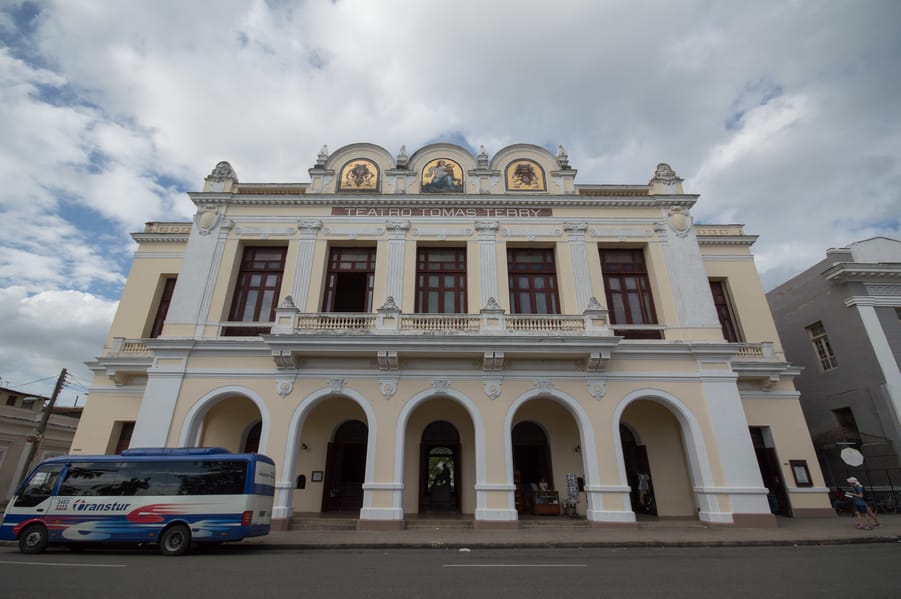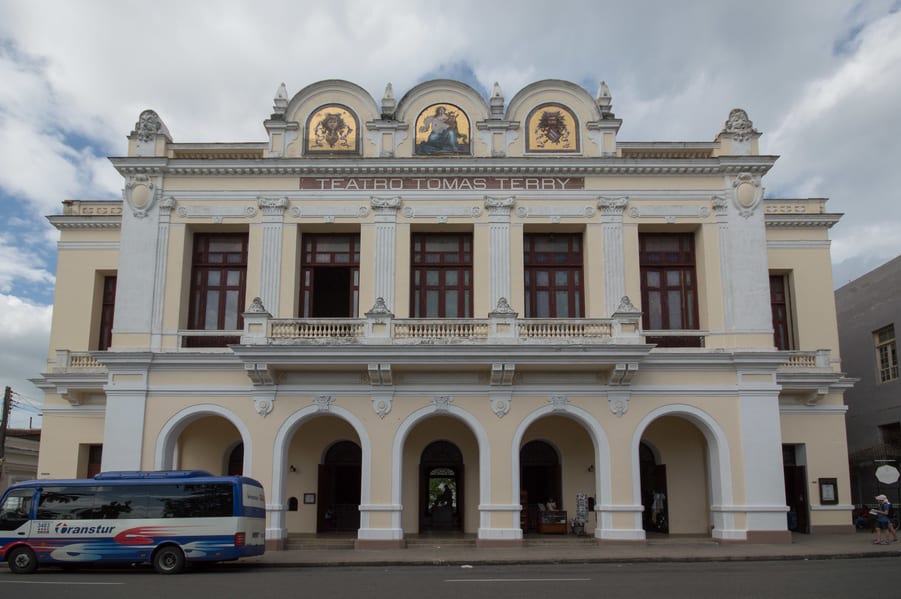 Perspective Efex – Nik Collection
How to use Nik Collection as a Standalone version
You can definitely use Nik Collection as a Standalone version outside of Photoshop and Lightroom.
If you prefer to do basic edits or simply don't want to break the bank with the monthly Adobe subscription, Nik Collection 3 by DxO is one of the most complete packages to edit your images from start to finish.
To use it, just open the specific filter that you want to use, and from File → Open images, open the image that you want to edit.
Once it's ready, click OK and you'll have the file ready and saved with the adjustments.
The interface changes depending on the photographic filter, but most of them include similar functions like a top bar to check the before/after, a zoom, the histogram, etc.
You can also change the settings for that specific filter from the "Settings" option in the bottom left corner.
If you decide to use Nik Collection as a standalone version, I recommend following the suggested workflow by DxO:
Use Perspective Efex to correct the perspective deformation
Apply Raw-Sharpener using Sharpener Pro
Reduce the noise with Dfine
Balance the color and light with Viveza
Apply creative styles and enhancements with Color Efex Pro
If necessary, turn your image into B&W with Silver Efex Pro
Apply the final sharpening using Sharpener Pro again
You can also apply other effects like Analog Efex Pro or HDR Efex Pro after reducing the noise in Dfine.
Note: Nik Collection 3 as a standalone version only loads, adjusts, and saves either Jpeg or TIFF files. If you decide to use the Nik Collection for your entire workflow, you should convert your RAW into Jpeg or TIFF (recommended) first. For this, you can use your camera's free image editor, such as Capture NX-D for Nikon or Capture One Express for Sony.
How to use Nik Collection in Photoshop
If it's possible, using Nik Collection in Photoshop is the best option to use Nik Collection, combining the best of both pieces of software.
Once you install Nik Collection in Photoshop either with the lifetime license or by downloading the Nik collection for free trial version here, it's very easy to run it.
To use Nik Collection in Photoshop, there are two options to launch the plugin:
From the Filters→ Nik Collection menu, you can select the plugin that you want to use.
From the Nik Collection Selective tool → This quick toolbar allows you not only to launch the Nik Collection filter, but also to access shortcuts and presets that you can create to speed up your processing.
One of the best upgrades from the Nik Collection 3 by DxO version is the Nik Collection Selective tool 2, where there are significant improvements in comparison to the old Google's Nik Collection version.
From the new selective tool, in some plugins like Color Efex Pro or Dfine2, there is an option to launch your favorite filters, the last filter you used, or your own Nik Collection Presets (called "Recipes"), something that can make your processing significantly faster.
Once Photoshop launches the Nik Collection interface of your selected plugin, you can apply your adjustments and get back to Photoshop by hitting OK once your processing is ready.
In all Nik Collection photoshop plugins, you can change the settings the same way as in the standalone version. Most of them will apply the settings by default in a separate new layer, although you can change this to always apply the adjustments in the current layer.
Remember that, after applying the Nik Collection effects in Photoshop, you can adjust the opacity and create masks over the filters to make the most of the Nik Collection plugin for Photoshop.
How to use Nik Collection in Lightroom
To use Nik Collection 3 by DxO in Lightroom:
Right-click on your image.
Go to "Edit in"→ Select the Nik Collection Plugin that you want to use.
Select one of the three options to edit the image:
"Edit a Copy with the Lightroom adjustments".This is the default mode to launch Nik Collection in Lightroom.
"Edit a Copy" to change the original Nik Collection settings in a different file.
"Edit Original" to change the original Nik Collection settings in the same file.
Below, in "Copy File Options," you can select more settings like the file format (Jpeg, TIFF, or PSD), the color space, the bit depth, the resolution, and compression.
I recommend setting the above options by default from the General Lightroom preferences by going to the top Menu → External Editing → Additional external editor. That way, you don't have to change these settings in every picture you edit using Nik Collection in Lightroom.
Once you launch your Nik Collection plugin in Lightroom, it works the same way as in the standalone version or the Photoshop Plugin.
One of the most relevant features in the Nik Collection 3 by DxO version is the non-destructive workflow, where you can get back to the file and readjust the effects that you had previously applied. To enable this feature, you have to click the option "Save and edit later (Larger files)" in the bottom right corner. The Nik Collection plugin in Lightroom will remember this once you open the file:
This Nik collection non-destructive option only works with TIFF files. When you want to get back to your edit and change/apply new adjustments, launch the Nik Collection Plugin in Lightroom again, and select either the "Edit a Copy" or "Edit original" options to modify the original Nik Collection adjustments in a new file or the original file.
Google's Nik Collection vs. DXO Nik collection
Even though both pieces of software look pretty similar, there are some fundamental differences when we compare the Google Nik Collection vs. DxO Nik Collection versions.
Before selling the plugins to DxO, Google had abandoned the development of these plugins, so the latest version of Google Nik Collection is old, outdated, and has more and more bugs as Photoshop and Lightroom release new versions.

Below is a summary of the main differences between Google's Nik Collection vs. DxO Nik Collection 3:
We already mentioned the most important: Google's Nik Collection is outdated software, which continually crashes with each new Photoshop and Lightroom version. Nik Collection 3 by DxOis optimized for the latest versions of LR and PS.
Nik Collection 3 by DxO'sprocessing engine is much faster than Google's Nik Collection, something that's evident when using Nik Collection in Adobe Photoshop cc 2020.
The reversible workflow is only possible in the latest Nik Collection DxO Google's Nik Collection never included this option.
The Nik Collection Selective tool 2included in Nik Collection 3 by DxO is optimized vs. the old Nik Collection Selective tool included in Google's Nik Collection. In this new version, you can not only launch your favorite filters but also replicate your last edit and directly apply your "Recipes" (Presets).
DxO Nik Collection software includes extra plugins that are not available in the Nik Collection by Google version, such as Perspective Efex.
Last, but not least, if you find any issue or bug, or need any assistance, Nik Collection 3 by DxO offers customer support, whereas there's no client support at all in Google's Nik Collection.
My experience using Nik Collection by DXO – is it worth it?
I've been using Nik Collection plugins in my post-processing workflow for years. Like many photographers, I thought it was terrible when I saw the news that Google was abandoning the filters, but instead of changing to other software, I decided to stick with Google's Nik Collection. despite the fact that there was no customer support and constant computer bugs.
I was happy to see the purchase of Nik Collection by DxO, and even though it has taken some time, they have finally released a major Nik Collection update, which maintains the basic key elements of the software and takes these photographic filters to the next level.
My two favorite features in this version are the Non-destructive workflow and the new Selective tool.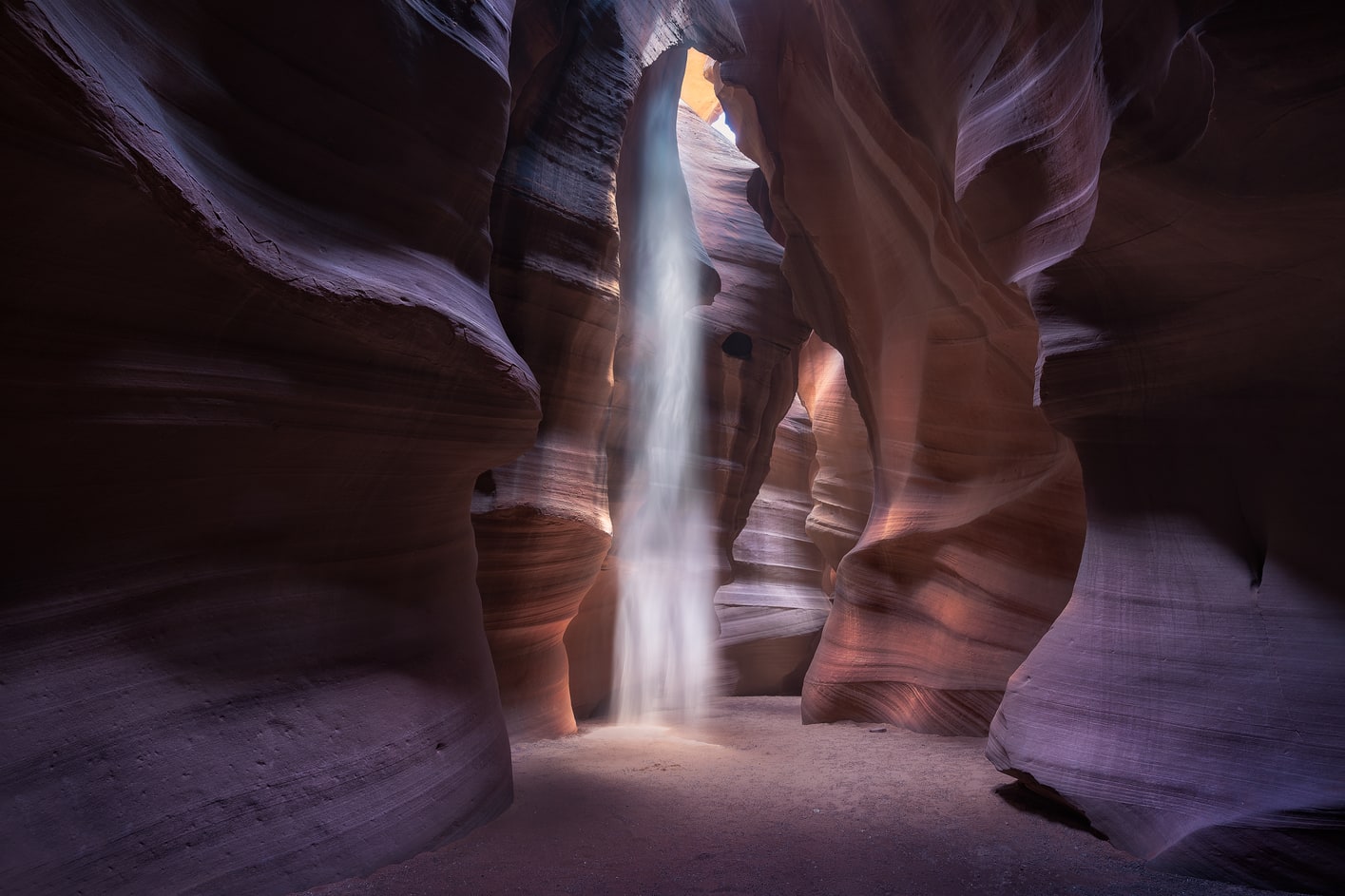 With the reversible workflow, I can get back and re-edit my previous images. This is something that's crucial in my photography, since I rely on Nik Collection for a big part of my processing, and many of my images are just edited using Lightroom + Nik Collection.
As regards the selective tool, after my experience using the 3 Nik Collection version by DxO, I can tell that it has considerably sped up my processing. I use practically the same filters and presets over and over, so this saves a lot of time at the end of the day.
Bear in mind that you will most likely not use all the filters included in the pack. In my case, I usually apply Color Efex Pro and Viveza, and I would say that for Color Efex Pro alone, Nik Collection 3 is worth it.
To sum it up, if you want to take your images to the next level, I strongly suggest adding Nik Collection to your workflow. These plugins are easy to use and fast, and DxO offers a lifetime license. You can get the latest version of Nik Collection 3 by DxO here or give it a try by downloading the free Nik Collection trial version using this link.
Happy captures!