In this Nik Collection 5 review, you'll find how to use Nik Collection with simple steps, and my experience using this popular photography plugin.
Nik Collection 5 is the latest version of DxO's photo editing software suite. This is a powerful editing tool to enhance your photos in an intuitive and easy manner. Nik Collection Version 5 is equipped with 8 different tools that will improve your photos in a unique way. However, this software is not perfect; it requires time and practice until you are familiar with the different plugins.
I've been using this software for many years, and my experience has always been positive. In this article, I'll show you the latest version of Nik Collection 5, released in June 2022, with a step-by-step process and plenty of examples, including the best way to use Nik Collection 5 in Photoshop and Lightroom.
Is DxO Nik Collection 5 Worth it?
After testing DxO Nik Collection version 5, my opinion towards this photo editing tool remains mostly positive. I love the new interface, It looks more uniform when switching between apps, and you get useful information at a quick glance.
However, there is still room for improvement in Nik Collection 5. DxO should consider introducing new filters and improving the software performance instead of focusing just in interface updates. Keep reading to find out more.
Is Nik Collection 5 worth it? Keep reading, and you'll soon find out!
What is Nik Collection 5 by DXO?
Nik Collection is the most complete package of creative plugins for digital photo editing. This piece of software offers different tools to correct, enhance, and stylize images in post-processing.
Unlike traditional presets, Nik Collection offers a complete suite with powerful tools to add and customize any creative look and grants maximum control over the adjustments.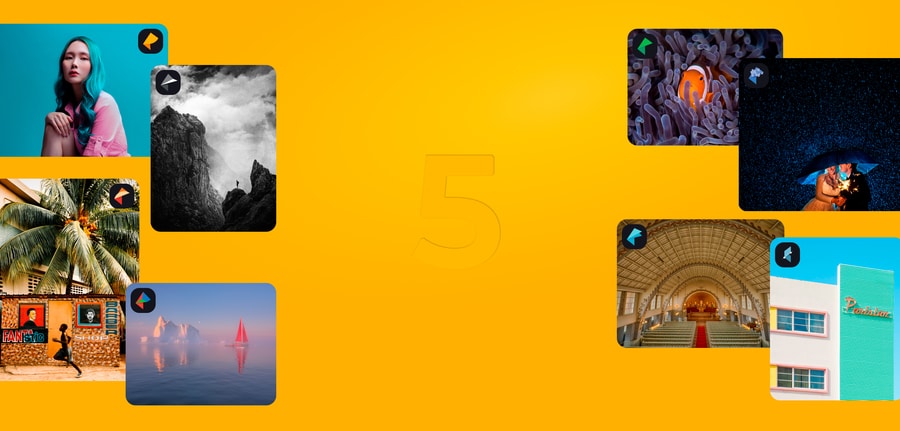 Nik Collection 5 includes the following plugins:
Nik Collection 5 Tutorial
This software is intuitive and easy to work with. In this section, I'll break down how to use Nik Collection 5 in a few simple steps.
Nik Collection 5 DOWNLOAD & INSTALLATIOn
You can download Nik Collection for free by using the trial version on the Nik Collection DxO website. This trial version is available for 30 days, allowing you to use and test all the Nik Collection 5 plugins without limitations.
Download and install Nik Collection. You can either download Nik Collection for free and try it for 30 days or buy the full version right away here.
Once you've completed the installation, Nik Collection will be installed both as a standalone program and as a plugin on all compatible Adobe products (Photoshop and Lightroom).
Run any of the included plugins to either start the free trial or enter your license code and start using the Nik Collection 5 plugins.
If you've never used Nik Collection before, I recommend trying Nik Collection for free and see if you like it and if it fits into your workflow.
Nik Collection 5 plugins review
For this Nik Collection review, I'm breaking down the 8 plugins included in the package. You'll see a summary of what each Nik Collection plugin is best for and a graphic example of the Nik Collection before and after effect.
COLOR EFEX PRO
Color Efex Pro is by far the most popular image editor in the Nik Collection suite, and its interface has been fully revamped in this Nik Collection 5 version. This editor consists of different creative effects that you can apply to your images to achieve a more artistic result.
You can add atmosphere, glow, change the colors, and a lot more. There are more than 50 creative looks to choose from.
Personally, this is my favorite Nik Collection 5 plugin and the one I use the most in my workflow. However, it's very easy to overdo the effects, so my recommendation is to apply them subtly and with care.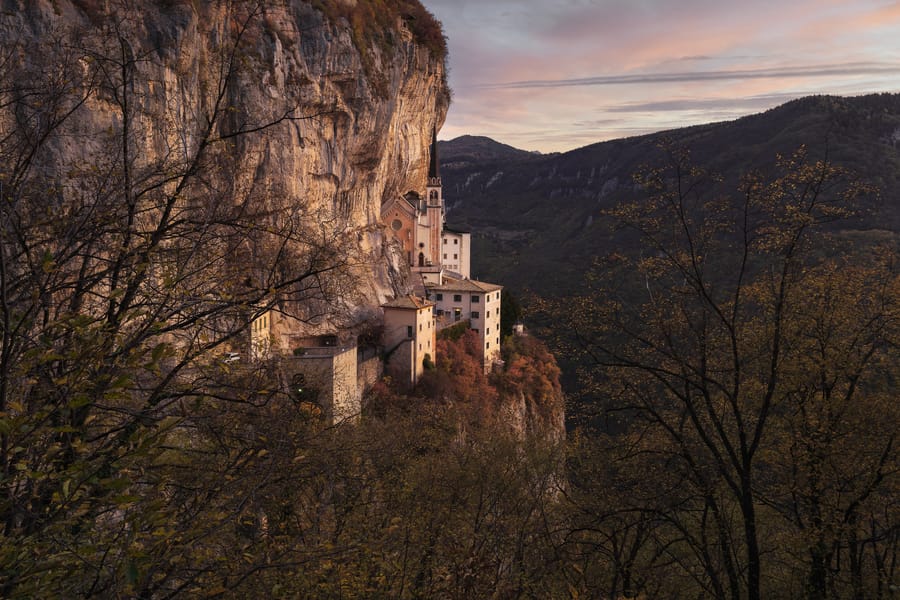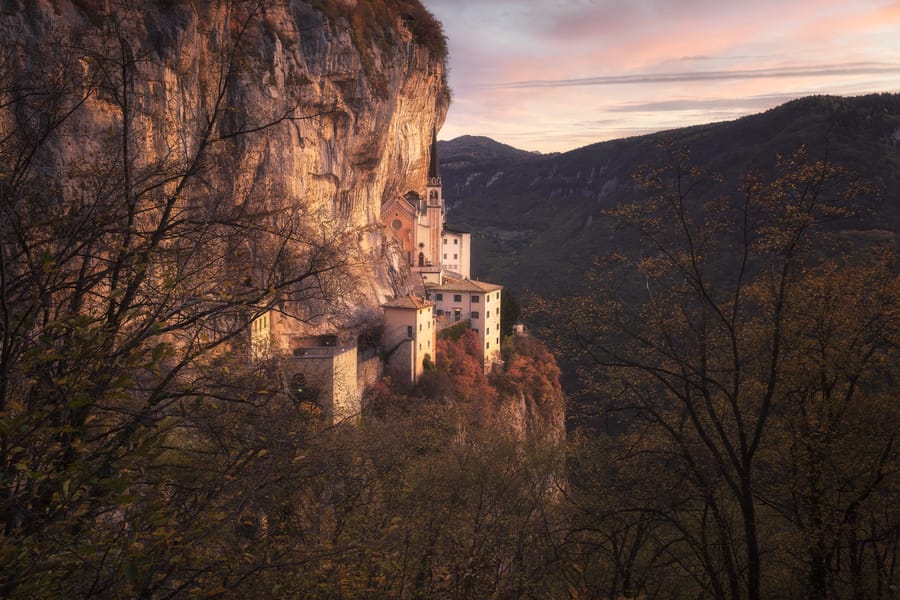 Nik Collection Color Efex adds that extra final touch to your images.
VIVEZA
Viveza by Nik Collection is aimed at adjusting the colors and contrast in your photos.
Using this digital filter, you can selectively change the brightness, contrast, or saturation in a particular area of your image.
It's a very powerful photo editing tool that I particularly like in the editing process of my Milky Way photography, where my goal is to get more vibrancy and contrast in the Milky Way area of my image.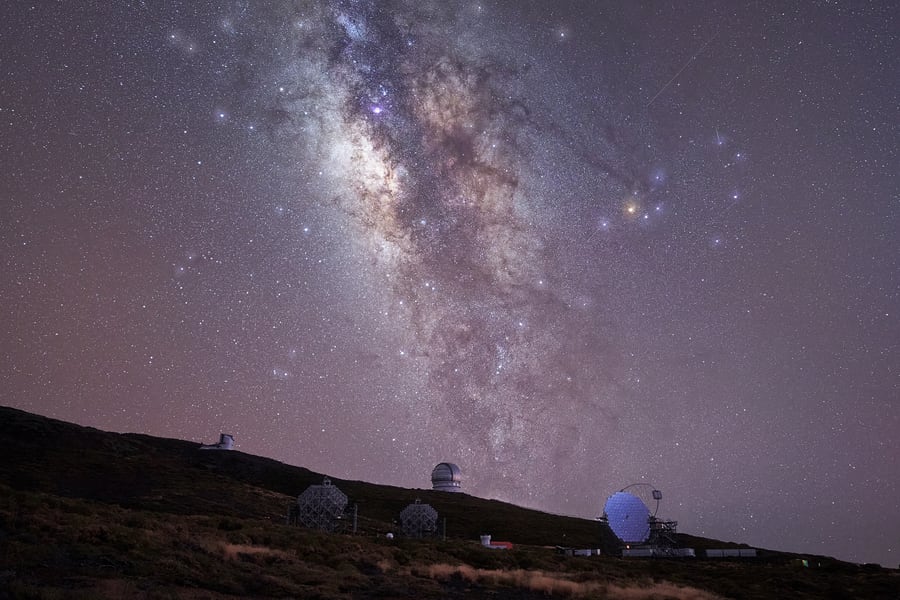 Use Viveza to adjust the colors and contrast in your photos.
DFINE
In the Nik Collection 5 suite, Dfine is the only plugin created to reduce noise in your images. It's very straightforward and effective, and it's considered one of the best noise-reduction software on the market.
Dfine offers two modes: manual and automatic. The auto mode does a fantastic job most of the time.
Nik Collection Dfine is an effective plugin to reduce noise; however, I prefer to use Topaz Denoise AI; it offers the best noise reduction technology thanks to the latest updates in AI. You can check it out in our Denoise AI review.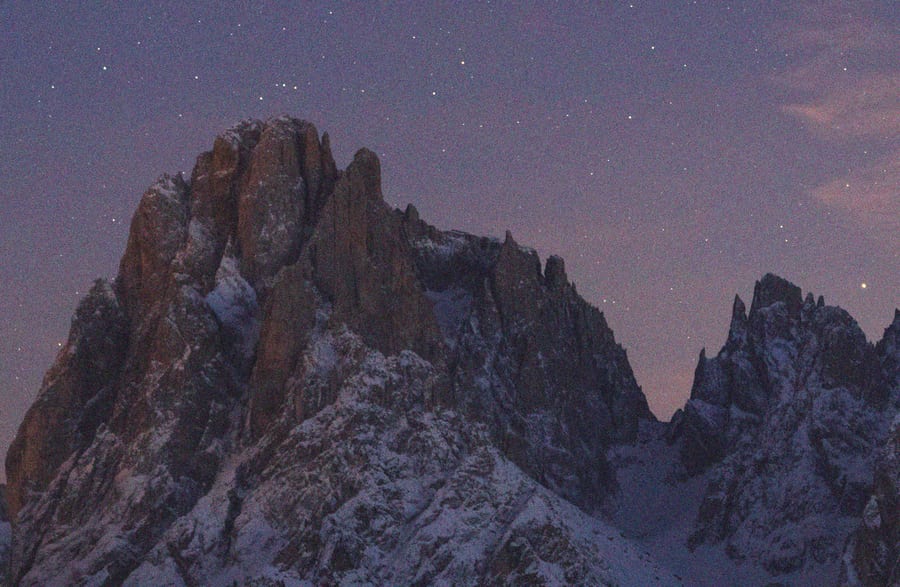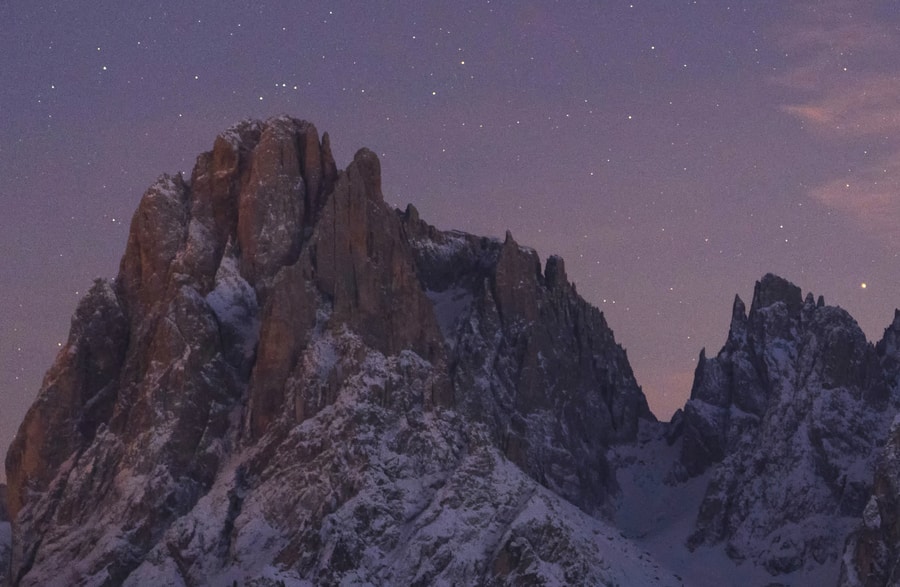 Dfine reduces noise while maintaining sharpness.
SHARPENER PRO
Sharpener Pro is the tool dedicated to sharpening images. Having a sharp image is very important to preserve the quality in both screen view and prints. There are three ways to use Sharpener Pro:
Raw pre-sharpener: To sharpen your Raw files. This is especially useful if you decide to use Nik Collection in its standalone version.
Selective sharpening: To enhance the important areas of your images like textures in a landscape, eyes in a portrait, or wildlife shots, etc.
Output Sharpening: To apply the final sharpening according to the type of display where you want your image to be viewed.
Always keep an eye out for halos on the edges. Try to reduce the amount of sharpening if you start seeing halos in your picture.
Again, this plugin works fine, but I prefer Topaz Sharpen AI; apart from sharpening, extracting more detail, and fewer artifacts, it's the best software to fix out-of-focus images. You can see examples in our Sharpen AI review.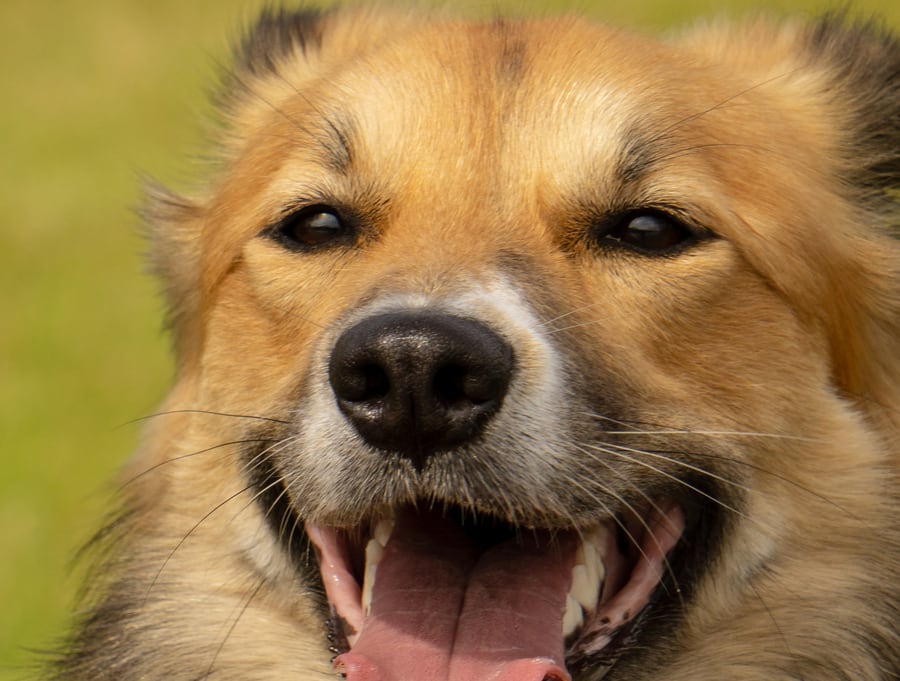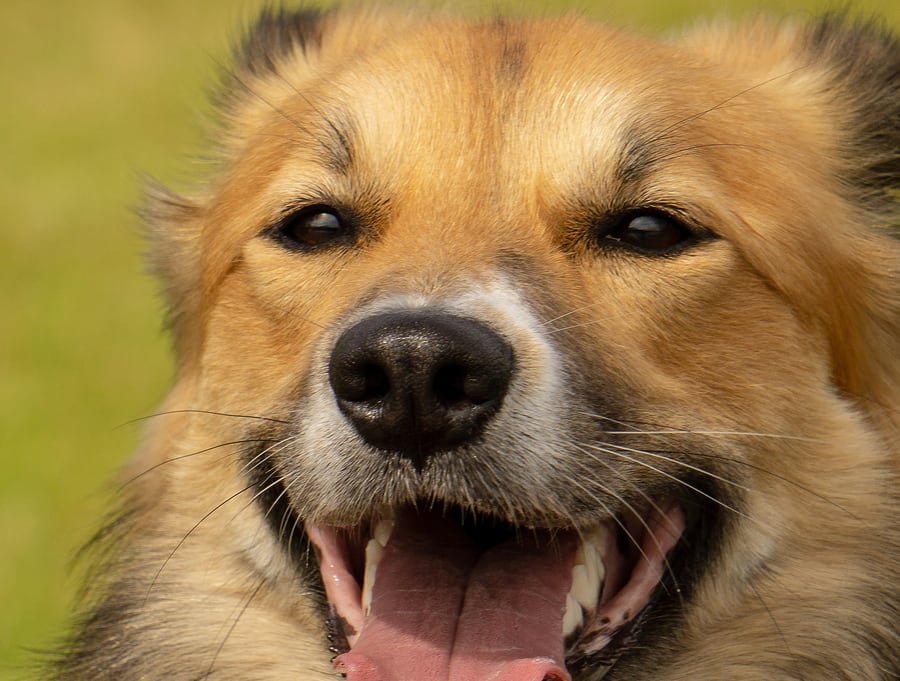 Nik Collection Sharpener Pro enhances the detail in your photographs.
HDR EFEX PRO
Nik Collection HDR Efex Pro creates an HDR image from a series of photos or a single picture. However, I've found that the results from all the different 45 presets often look punchy and artificial.
HDR Efex Pro works best on images with deep shadows, doing a great job at recovering shadow detail. Also, try to use HDR Efex Pro on the RAW file; that's where it'll have the most data to pull from.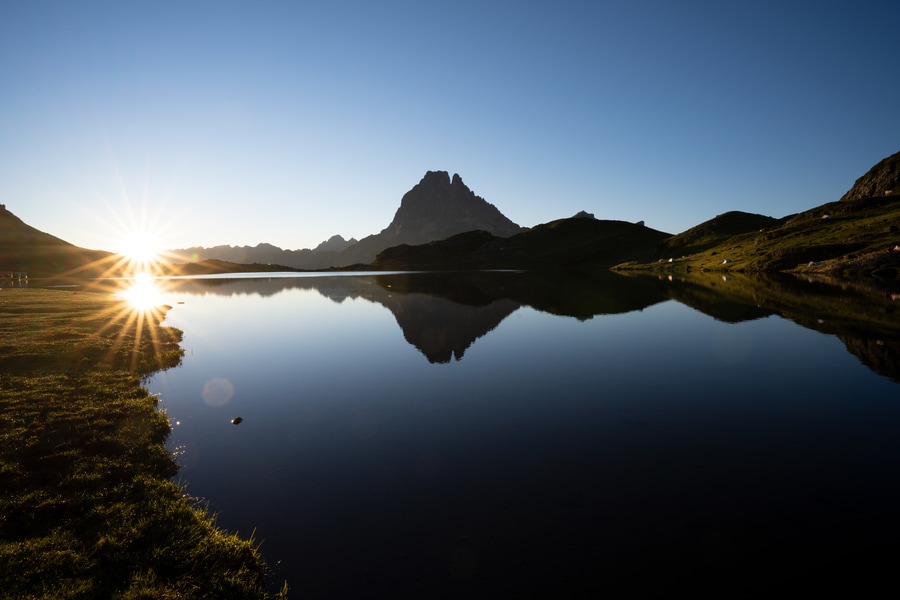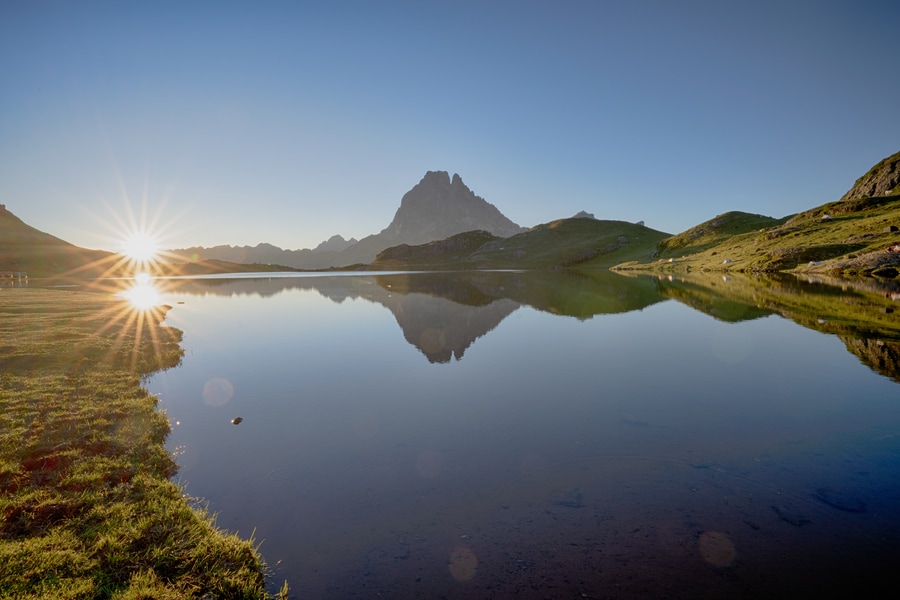 HDR Efex Pro does a great job at pulling details from shadow areas.
SILVER EFEX PRO
Silver Efex Pro is one of the most highly esteemed plugins in DxO's Nik Collection 5. The whole purpose of this tool is to create black and white copies or your images. It allows a wide range of controls to fine tune the final look.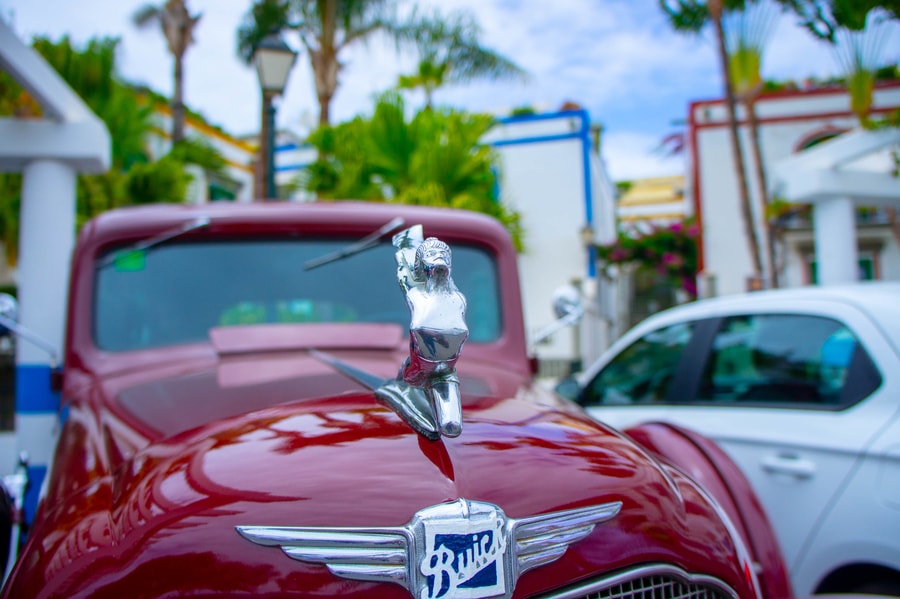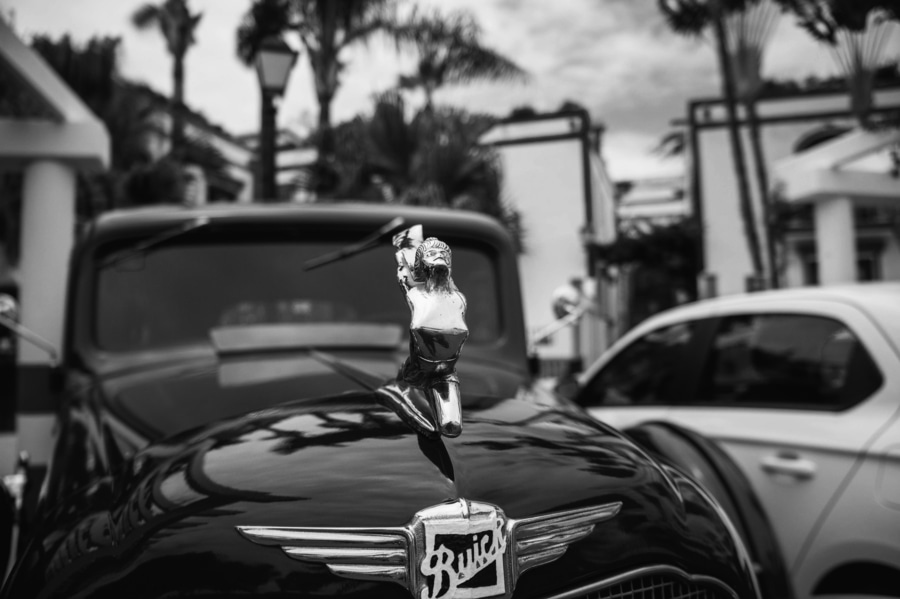 Nik Collection Silver Efex Pro provides plenty of tools to create stunning black and white images.
ANALOG EFEX PRO
With Analog Efex Pro, you can create a vintage effect in your images to make them look like they were shot using a film camera.
There are different presets, and you can add vignettes, dirt & scratches, and emulate that unique look you only get from using film cameras.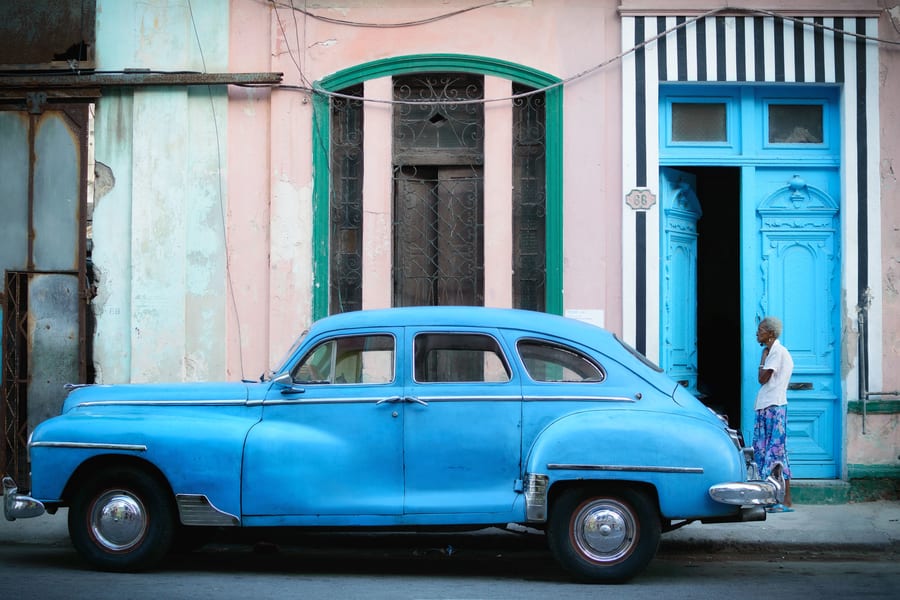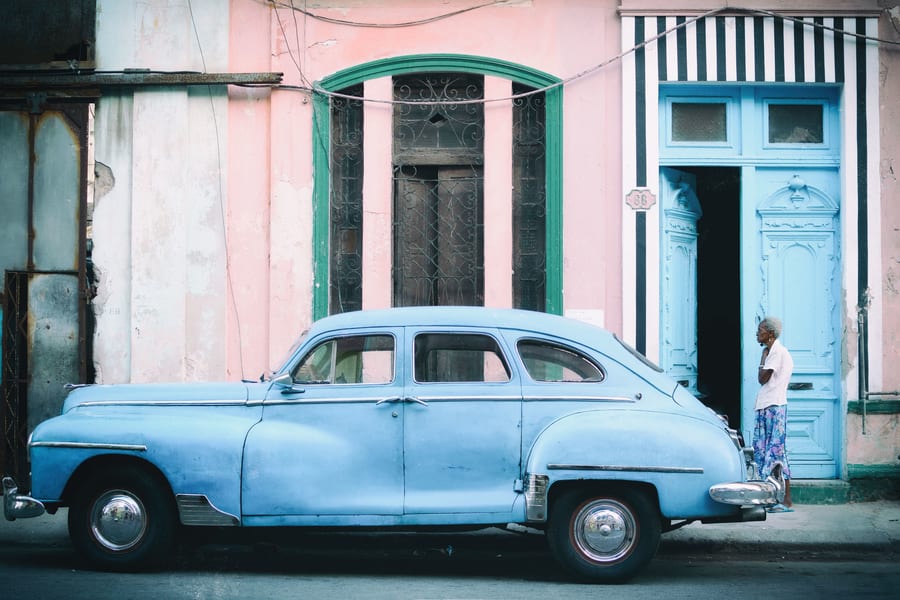 Analog Efex Pro imitates the film look you can't get with digital cameras.
PERSPECTIVE EFEX
The last plugin in this Nik Collection review and the newest created by DxO is perspective Efex, a filter that many Nik Collection users have been asking for years.
Perspective Efex is an advanced tool aimed at correcting perspective deformation and other optical flaws. DxO offers an enormous database of cameras and lenses so you can correct distortions in one click.
It also includes more advanced tools for fixing strong deformations, making it the best Nik Collection 5 plugin for architecture shots and other images where the deformation can be distracting for the viewer.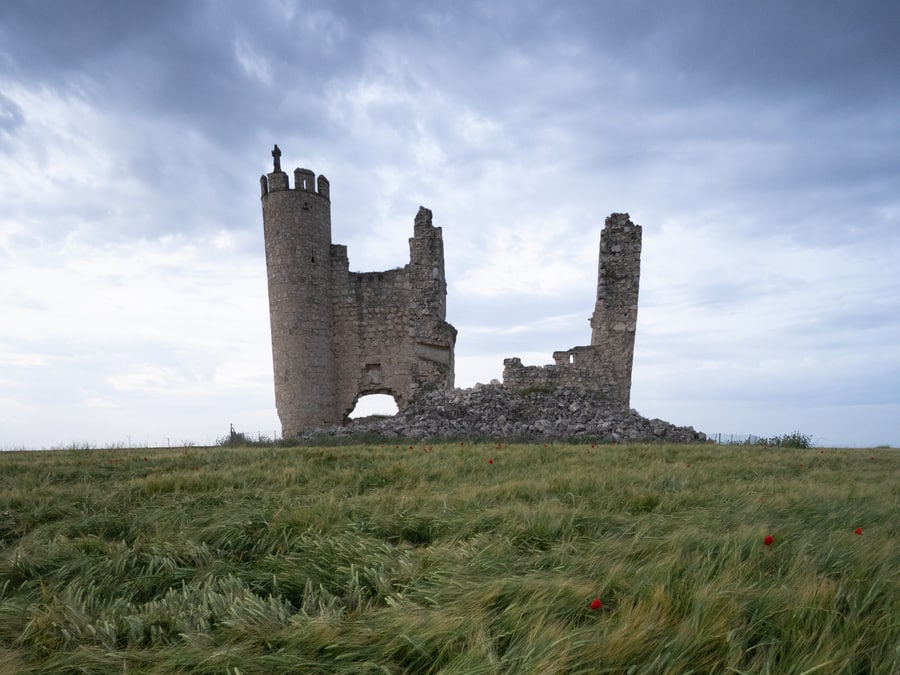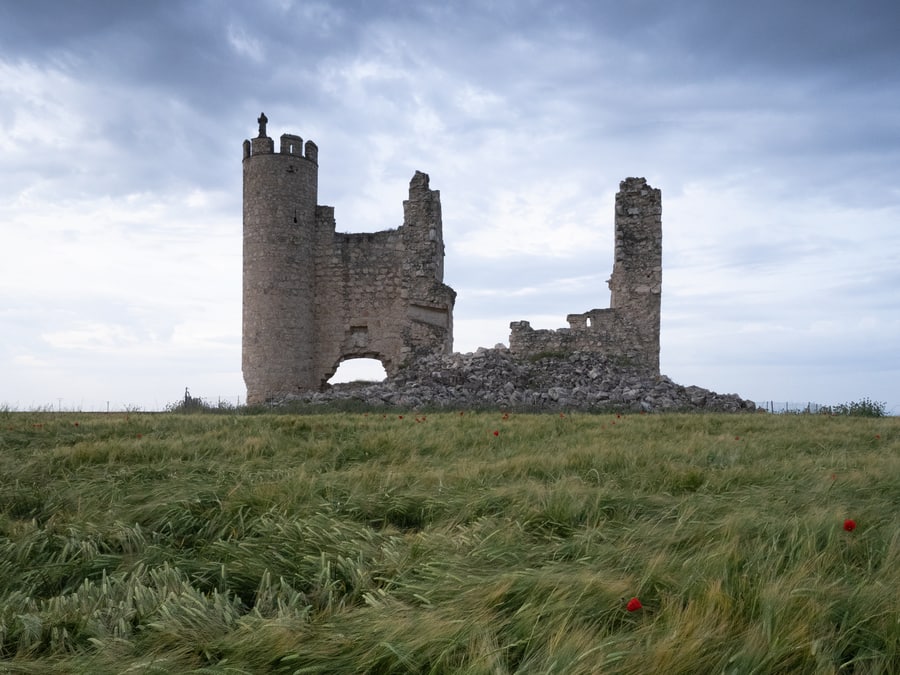 Nik Collection Perspective Efex corrects distortion and perspective issues in images.
Nik collection 5 workflow
Once you open your files in Nik Collection, the interface changes depending on the photographic filter, but most of them include similar functions like a top bar to check the before/after, a zoom, the histogram, etc.
You can also change the settings for that specific filter from the "Settings" option in the bottom left corner.
If you decide to use Nik Collection as a standalone version, I recommend following the suggested workflow by DxO:
Use Perspective Efex to correct the perspective deformation
Apply Raw-Sharpener using Sharpener Pro
Reduce the noise with Dfine
Balance the color and light with Viveza
Apply creative styles and enhancements with Color Efex Pro
If necessary, turn your image into B&W with Silver Efex Pro
Apply the final sharpening using Sharpener Pro again
You can also apply other effects like Analog Efex Pro or HDR Efex Pro after reducing the noise in Dfine.
Note: Nik Collection 5 as a standalone version only loads, adjusts, and saves either Jpeg or TIFF files. If you decide to use the Nik Collection for your entire workflow, you should convert your RAW into Jpeg or TIFF (recommended) first. For this, you can use LR, PS, or your camera's free image editor.
Now let's take a deeper look into how to run Nik Collection 5 as a plugin for Photoshop and Lightroom:
How to use Nik Collection 5 plugin in Photoshop
Nik Collection 5 Photoshop plugin integrates seamlessly into your Photoshop workflow. Applying the filters is straightforward, and there are plenty of tools to adjust every filter to your liking.
So why do you need Nik Collection if you have Photoshop? Nik Collection simplifies the process of applying creative looks to your images. You could technically imitate Nik Collection's advanced filters in Photoshop, but that would take long hours of researching and fine-tuning. Even after that, adjusting the settings wouldn't be as fast and intuitive as it is in Nik Collection 5.
To use Nik Collection 5 in Photoshop:
Duplicate the layer or create a Smart Object layer to apply non-destructive adjustments.
Go to Filter > Nik Collection, then select the Nik Collection plugin you want to run.
Make your adjustments to the image.
Once you are done, click on OK. Nik Collection will process the image and import it back into Photoshop to continue the editing process.
Nik Collection will automatically create a new layer with the adjustments you applied. If you used the filter on a Smart Object, then these adjustments will be applied as smart filters, which you can modify as many times as you need.
Alternatively, you can launch the Nik Collection 5 plugin in photoshop using the Nik Collection selective tool. This quick toolbar allows you to launch the Nik Collection filter and access shortcuts and presets that you can create to speed up your processing.
This tool marked a big difference in the DXO Nik Collection version vs. the old Google's Nik Collection version, which has been discontinued for years.
If you can't see the Nik Collection Selective Tool, go to File > Automate > Nik Collection Selective Tool.
How to use Nik Collection plugin in Lightroom
Nik Collection 5 by DxO is also available as a plugin for Adobe Lightroom. It's a perfect fit for Lightroom since it increases its capabilities and makes it a complete editing tool.
To use Nik Collection 5 in Lightroom:
Right click on the image you want to run through Nik Collection and go to Edit In > Then choose the Nik Collection plugin you want to use.
Select one of the tree options to edit the image:
"Edit a Copy with the Lightroom adjustments". This is the default mode to launch Nik Collection in Lightroom.
"Edit a Copy" to change the original Nik Collection settings in a different file.
"Edit Original" to change the original Nik Collection settings in the same file.
Once the Nik Collection plugin opens, apply the adjustments to the image.F
Click on Save all and wait for Nik Collection to process the image and return to Lightroom.
One of the most relevant features of the Nik Collection 5 plugin for Lightroom is the non-destructive workflow, where you can get back to the file and readjust the effects that you had previously applied.
Note: This Nik collection non-destructive option only works with TIFF files. When you want to get back to your edit and change/apply new adjustments, launch the Nik Collection Plugin in Lightroom again, and select either the "Edit a Copy" or "Edit original" options to modify the original Nik Collection adjustments in a new file or the original file.
Nik Collection 5 price & Bundle
The price of DxO Nik Collection 5 is $149 for a lifetime license, a fair price considering the number of tools you get.
Still on the fence? Download DxO Nik Collection 5 for free and try it for 30 days. The best thing about this trial period, unlike other companies, is you get to try Nik Collection 5 without limitations or watermarks. Give it a try; it won't disappoint you!
If you are looking for the best bang for your buck, then you should consider the Nik Creative Bundle. This package includes DxO Nik Collection 5 and DxO PureRaw 2, the best noise reduction software we've tested so far.
If you want to know more about PureRaw 2, read about our DxO PureRaw 2 review.
Save up to 10% when you buy DxO Nik Collection 5 and PureRaw 2 together!
15% OFF with the code CAPTUREATHOME15
IMAGE QUALITY BUNDLE SALE!
$99 OFF GIGAPIXEL + DENOISE + SHARPEN AI
15% OFF with the code CAPTUREATHOME15
Nik Collection 5 vs. Nik Collection 4
Nik Collection 5 should be part of any photographer's workflow. This Nik Collection 5 update has introduced a completely new interface to all tools, and DxO has also updated Analog Efex and Color Efex. However, Color Efex 5 still has 55 filters, the same as the previous version.
If you already own a license for Nik Collection 4, I don't consider it worth it for you to upgrade to Nik Collection 5. The biggest change is the update to the interface, but everything else remains almost the same.
However, remember you can download Nik Collection 5 for free and try it for 30 days if you are still on the fence about it.
Conclusion
Nik Collection 5 speeds up the post-processing workflow allowing you to apply multiple creative effects as well as fixing issues in your images like perspective or noise. It's very effective and simple, with convenient plugins for Photoshop and Lightroom. However, Nik Collection 5 has some flaws, requiring some time and practice to know the different filters.
My experience using the Nik Collection suite for many years has been phenomenal. I like applying subtle artistic effects to my images, so Color Efex Pro is by far the plugin I use the most, and I love the creative looks, the number of controls, and versatility. I normally use it in my Photoshop or Lightroom editing workflow.
Remember that if you are still unsure about buying the full version of Nik Collection, you can download Nik Collection 5 for free and try it for 30 days without restrictions.
Feel free to leave any questions about Nik Collection 5 below 😉
Happy captures!