15% OFF Topaz Labs with the code CAPTUREATHOME15
15% OFF with the code CAPTUREATHOME15
In this Topaz Sharpen AI review, I'm going to show you how to fix your blurred photos in an easy and effective way. I'm sure you remember those old TV shows where the FBI used secret technology to identify the bad guys from a poor-quality image…now, this technology has been made accessible to everyone, thanks to Topaz Labs!
I've been trying to fix blurry pictures with different software for a long time, and I almost gave up until I found Topaz. My experience using Sharpen AI to fix blurred images could be summarized simply as  superb as you'll see in this Sharpen AI review.
Topaz Sharpen AI does an incredible job recovering out of focus images and improving the general quality of your photos. The software is user-friendly and easy to use. However, there are a few things to consider, especially when you apply a very heavy effect running the risk of creating digital artifacts, and in those cases where the image is completely out of focus.
The new version of Topaz Sharpen AI is intuitive and easy to grasp. In this Sharpen AI tutorial, I'll guide you through the process for fixing your out of focus images using the different Sharpen AI Models and tools with a few extra tips to make the most out of your shots. Besides, it doesn't matter the software you use in your editing workflow, whether it's Sharpen AI as a standalone version or Sharpen AI as a plugin for Lightroom or Photoshop, everything is covered in this Sharpen AI Guide!
Wanna give your blurry pictures another chance? Keep reading to learn everything about Sharpen AI and check our special Sharpen AI discount just for you!

What is Topaz Sharpen AI?
Topaz Sharpen AI is not just an excellent sharpening tool but also an effective shake reduction software. What is the difference between Topaz Sharpen AI and the other anti-blur software? Artificial Intelligence.
Topaz Labs has been developing the most advanced technology to help with your photography post-processing since 2005. The implementation of artificial intelligence (AI) makes them one step ahead of their competitors. Their hallmark is their software to remove digital noise; if you're struggling with digital noise in your photos, you should definitely check out our Topaz DeNoise Ai tutorial!
Topaz Labs are constantly improving their software, which is becoming faster and better due to the continuous AI improvements. A good example of this constant progression is the last Sharpen AI update by Topaz, which added selective adjustments and batch processing.
Here you can check a great short video by Topaz where they explain what Sharpen AI is and the main tools of this software.
How to use Topaz Sharpen AI – Sharpen AI Tutorial
This software might look daunting, but trust me: Topaz Sharpen AI is certainly easy to use. In this section, you'll see, in a few simple steps, how to use Topaz Sharpen AI:
Download and install Topaz Sharpen AI: go to the Topaz Labs website and choose your Operating System; Topaz Sharpen AI supports both Windows and Macintosh OS. Download the installation file and run the installation process. This procedure could take a while due to some automatic downloads needed to complete the installation.
Once the previous process is finished, Topaz Sharpen AI standalone will be in your applications. Topaz Sharpen AI plugins for Photoshop and Lightroom will be added instantly. If not, you will have to add them manually.
Run Topaz Sharpen AI, log into your Topaz Labs account or try the Sharpen AI free trial for 30 days.
The workflow recommended by Topaz Labs to take full advantage of your images is to use Topaz Sharpen AI just after Topaz DeNoise AI, in case your photos have some digital noise that you want to remove. If you don't need to reduce any noise, run Topaz Sharpen AI after your usual basic adjustments (color profile, white balance, and lens profile correction).
Now, let's analyze in more detail how to use the Topaz Sharpen AI in its different versions:
How to use Topaz Sharpen AI standalone version
This is a summary about how to fix blurred photos using Topaz Sharpen AI:
Run Topaz Sharpen AI Standalone version
Open your image/s
Select a sharpening mode
Apply selective adjustments
Save your new image/s with your preferred output options
To dive deeper into this Topaz Sharpen AI standalone review, we're using this image of a green heron taken with a Sony A7II, 800mm, f11 ISO 6400, 1/800s.
To fix blurry photos effectively, the first step is to carefully analyze your image to see what type of blurriness you've got on it. That way, it'll be easier to know which of the sharpening modes you should use.
In this example, the bird is out of focus and we can't see any motion blur, so the right sharpening mode to use would be the Focus Mode. There is also some digital noise, so following the recommended workflow by Topaz Labs, we have to use Topaz DeNoise AI first to fix this problem.
This is the Topaz Sharpen AI standalone interface:
To get started, open or drag your photo file/s to import them into Sharpen AI. The new update comes with Batch Processing, so you can open multiple images and apply the same settings afterward to streamline the process.
Preview options
In the upper right corner, you will find a menu bar with these tools:
Masking is one of the new upgrades in this Sharpen AI update. Please keep reading to see how this tool works and how you can implement it in your workflow.
If you click on Original, you can switch between the original image and the processed one.
To change the view mode of your photo and adjustments, you can select Single View, Split View, and Side-by-side View.
To analyze the processed image with more precision, Zoom in on your images.
On the right side of the software, you'll find the following Sharpen AI settings:
A navigator with the chosen zoom box.
The Auto-update preview: I recommend unchecking this if you find the process too slow. You can click on "Update" when you want to preview your adjustments.
Main blur reduction options
The key to Topaz Sharpen AI is to correctly choose the sharpening mode according to the type of blur you have in your photo. These are the three sharpening modes that you can choose from:
Sharpen Mode: Sometimes your photos aren't blurry or out of focus but come out soft from your camera. The Sharpen Mode helps sharpen your images naturally without adding any artifacts or halos, successfully enhancing the overall detail in your photos.
Stabilize Mode: Use this mode when your photos are blurry due to motion or camera shake. Understanding the shutter speed that you need depending on the subject and scene is quite important to avoid blur and camera shake. Sharpen AI Stabilize Mode has been developed to reduce motion blur and trust me, the results are incredible.
Focus Mode: Being out of focus is probably the most common problem in photography, so try Sharpen AI Focus Mode to correct images with this issue, especially with out-of-focus eyes.
I strongly recommend trying all the sharpening modes, checking the results, and seeing which one works best in your image. Following our tests and practice, we saw some cases of motion blur where the focus mode worked better than the stabilize mode and vice versa.
How to fix blurred images with Topaz sharpen AI in manual mode
You can start correcting shakiness with Topaz Sharpen AI using the Auto mode and switching to Manual to manually modify these three adjustments:
Sharpness: This tool helps to reduce the blur in your photos or sharpen them using the Sharpen Mode. Try to keep values below 60-70 to avoid unwanted artifacts or halos.
Suppress Noise: To reduce the digital noise of your images, I highly recommend you use Topaz DeNoise AI beforehand, but if you want to use this tool, don't go further than 50.
Add Grain: If you push the above adjustments too far, your images could have an unnatural and washed-out look. Adding grain will help you recover a more genuine look.
In most situations, your goal is to apply these adjustments locally, and that's when the new masking tool comes in handy.
In this case, we just want to recover detail in the bird, so even though the software does a great job detecting where the adjustments should be applied, you may want to mask some areas to remove the adjustment.
As you can see below, the general adjustment works pretty well here, but there are some parts of the bird where the software is overdoing the reduction, creating some artifacts as well in some areas of the background:
How to use masking in Topaz Sharpen AI
To activate this tool, click on Masking and you'll find the following settings at the bottom:
Masking might seem complex but it's quite easy to understand; White=shows, Black=hides. (It's easier to remember this with the saying "White reveals, black conceals").
That way, if your mask is completely black, you won't see any changes in your image until you start painting white over the areas where you want to apply the adjustments.
These are the brush settings for masking:
Show/Hide: to paint in white or black and reveal or hide your adjustments.
Edge-Aware: the program will automatically detect the edges of the elements where you're painting.
Radius: to change the size of your brush.
Softness/Threshold (when edge-aware is on): to change the hardness of your brush. 0 is the hardest and 100 the softest. The threshold determines the size of the outer circle so the software can automatically detect the edges.
Opacity: to adjust your adjustments locally, varying the opacity.
Overlay: to show in red where the mask is being applied.
Mask options: to fill, invert, clear, or delete your mask.
Mask visualizer: you can see your mask in black and white.
Once you finish creating your mask, just click on the "apply mask" button. This is the mask we created in this case, varying the opacity in those areas where the adjustments were creating some artifacts and leaving the background black. Notice how the red intensity varies depending on the opacity of the applied mask.
Now, let's see if Topaz Sharpen AI is worth it or not. There are 3 different versions of this image. In all of them, the general refocusing Sharpen AI mode applied is "Focus". However, we tried three different ways of refocusing the image:
1. Sharpen AI Test: Using Topaz Denoise AI + Sharpen AI
In the first scenario, we're using Topaz DeNoise AI to reduce digital noise before using Sharpen AI: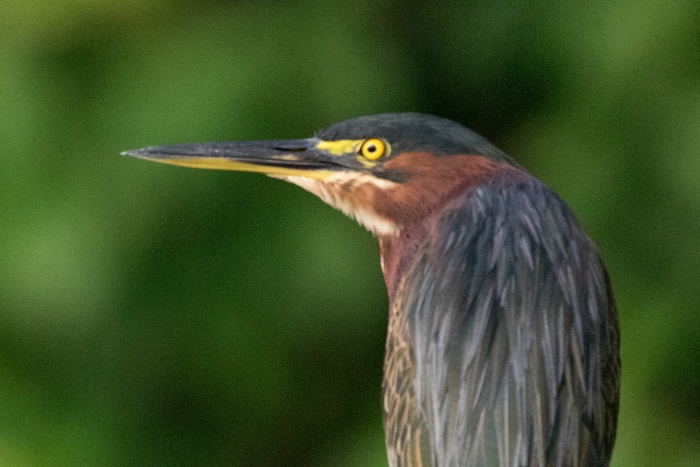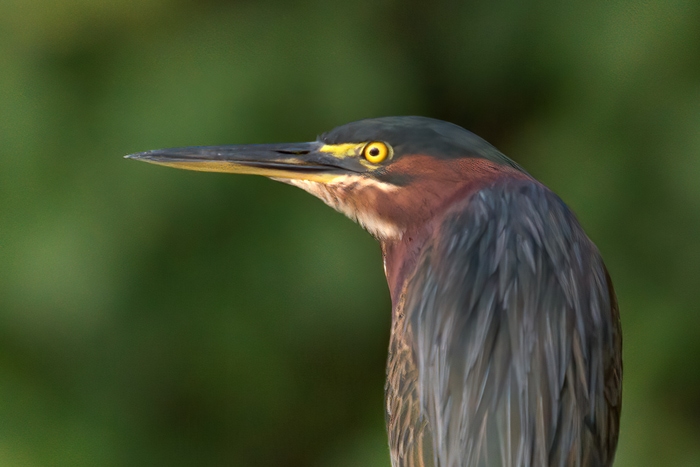 Noise reduction on Topaz Denoise AI + Antiblur on Sharpen AI (Focus Mode)
These are the settings applied after reducing the Noise with Denoise AI:
2. Sharpen AI Test: Reducing noise and sharpening Using Sharpen AI
In the second method, we reduce that noise inside Topaz Sharpen AI: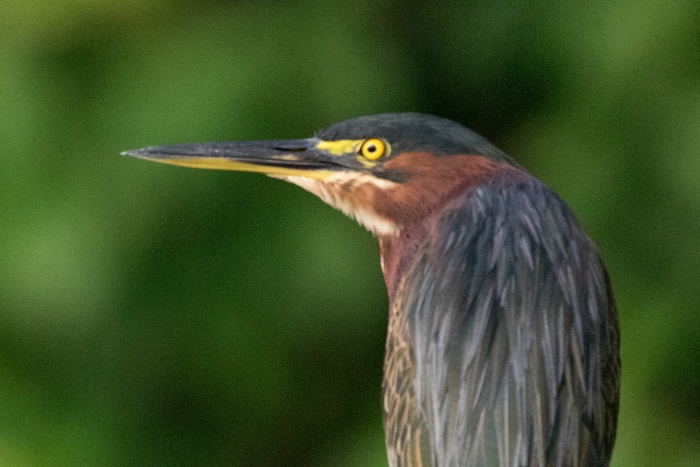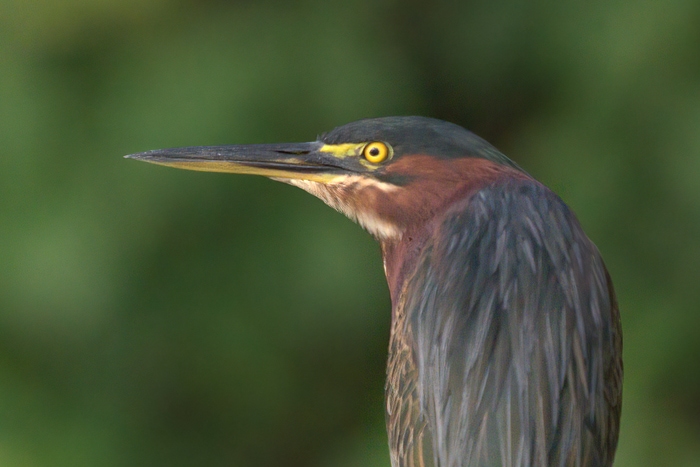 Noise Reduction + Refocusing on Sharpen AI (Focus Mode)
These are the settings applied to refocus and reduce the noise directly in Sharpen AI:
3. Sharpen AI Test: Applying Sharpen AI Locally with masking
In the last case, we apply the Sharpen AI adjustments locally using the masking function: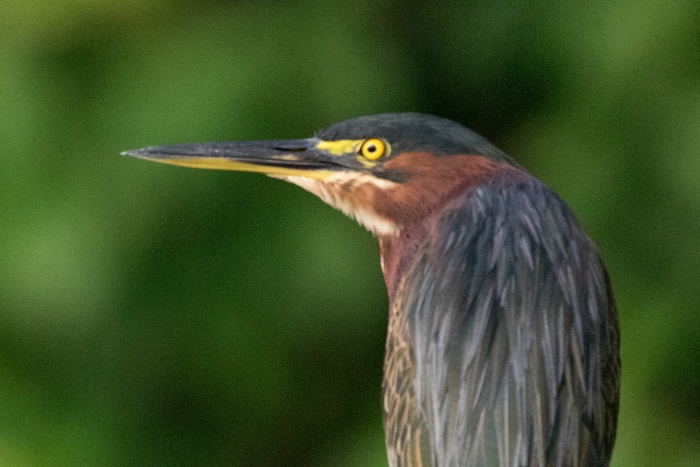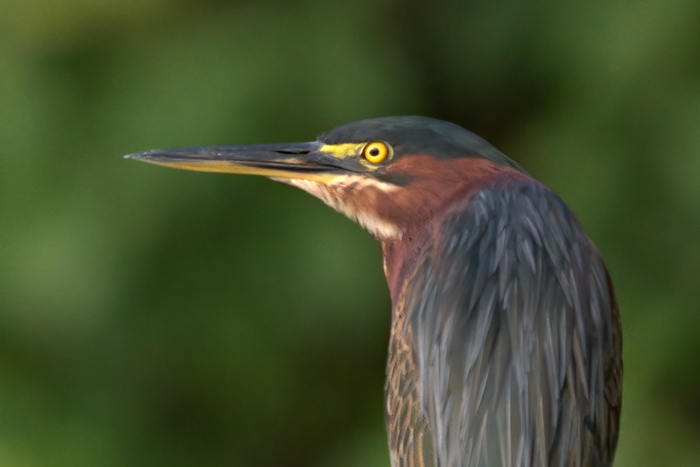 Refocusing on Sharpen AI (Focus Mode) + Masking on the subject
The best version is probably the most complex and tedious one: going first through Topaz DeNoise AI to reduce the noise and then applying the adjustments locally using a mask in Topaz Sharpen AI.
The version using both noise reduction and focus in Topaz Sharpen AI also shows good results, but the adjustments were more subdued than usual, so the blur hasn't been removed completely.
Using Topaz Sharpen AI as a plugin for Lightroom
Fixing blurred photos in Lightroom with Topaz Sharpen AI is the fastest and easiest way to recover your blurry images.
Lightroom is a nice piece of software for sharpening, but it has its limitations. Without an external plugin, reducing blur in your photos won't be possible, and even though you can use the sharpening tool to sharpen your photos, it doesn't work for fixing out-of-focus images.
To use Topaz Sharpen AI in Lightroom, follow these steps:
Right-click on the image you want to fix > Edit In > Topaz Sharpen AI.
If asked, always edit a copy with the Lightroom Adjustments.
Check what type of blur you want to fix and choose the Sharpening Mode.
Apply the adjustments as explained above in the Topaz Sharpen AI Standalone Version section.
Create a mask to apply the previous adjustments locally if needed.
Click on Save and wait until the image is processed and imported into Lightroom.
To test the Topaz Sharpen AI plugin for Lightroom, we selected an aerial photo taken during a flight over the glacial rivers in Iceland. It was taken using a Nikon D800 at 40mm; f2.8, ISO 400 and 1/2000s. Due to the wide aperture used and the fast movement of the airplane, the photo is too soft and blurry in some areas.
In this case, we applied the Shake Reduction Settings with the Topaz Sharpen AI plugin for Lightroom:
And here you can see the results: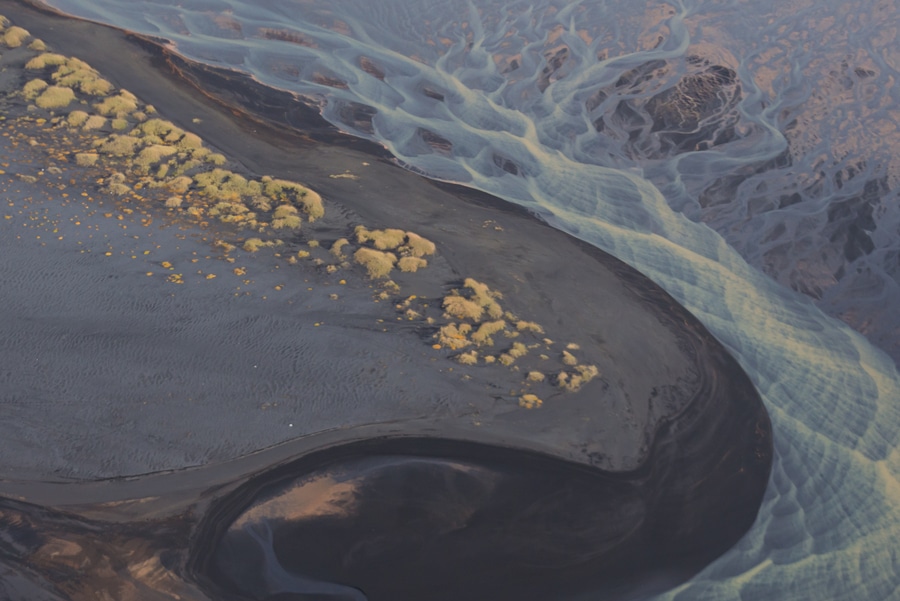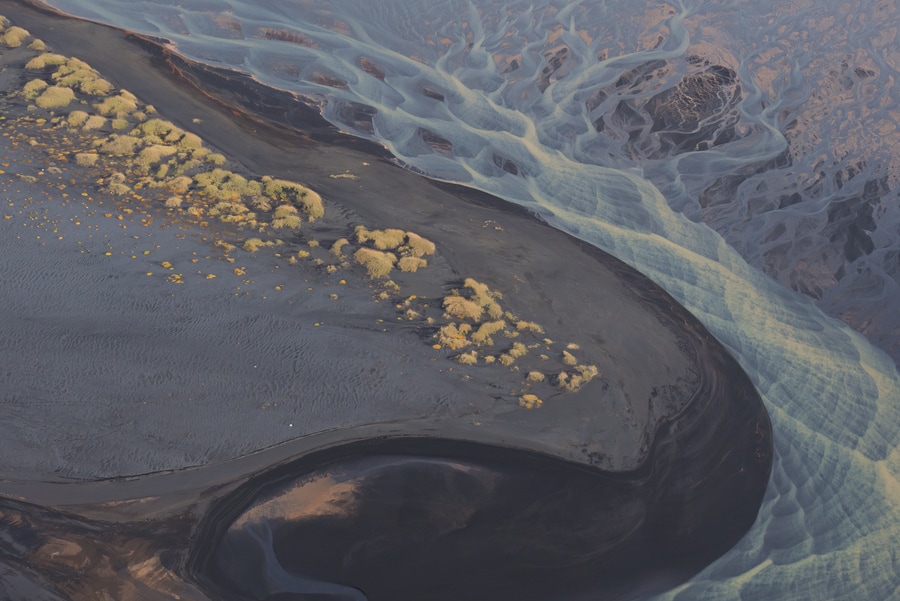 Sharpen AI recovers detail and refocuses the soft areas of the image
At a glance, as soon as you zoom in a little bit, you'll see how Sharpen AI reduces the blur caused by shake reduction.
In this other crop of the same image, you can see how using the Sharpen AI plugin in Lightroom allows you to recover detail in soft areas of the image like the corners.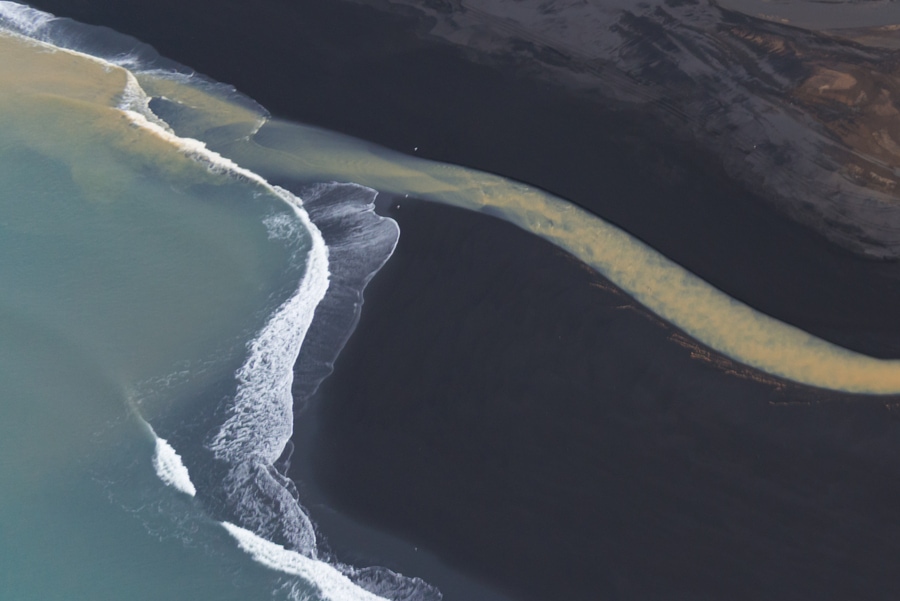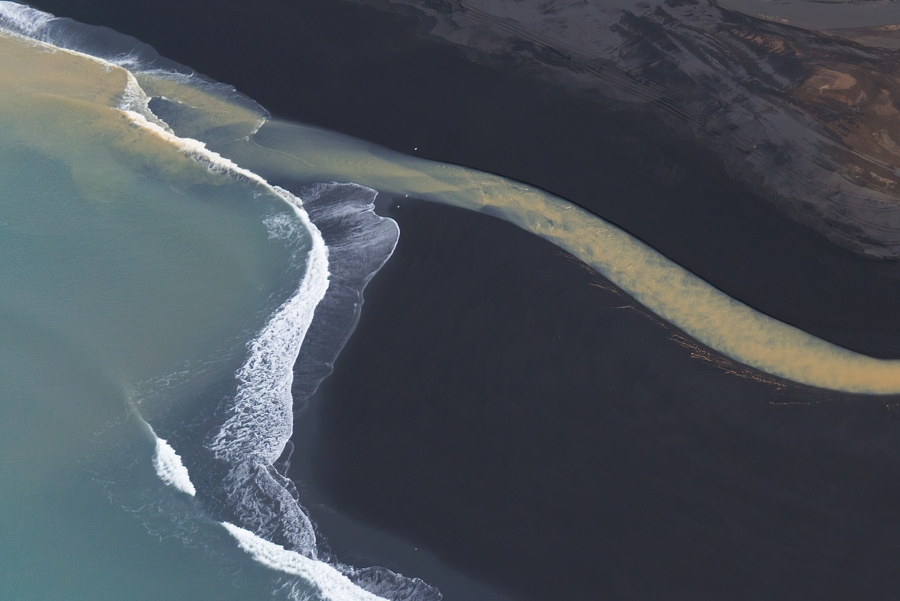 Sharpen AI recovers detail and refocuses the soft areas in the corners of the image
Using Topaz Sharpen AI as a plugin for Photoshop
Fixing your blurry pictures in Photoshop with Topaz Sharpen AI is, without a doubt, the best method. You can implement it easily into your workflow with several advantages. From my experience, in most cases, you'll need to apply different values to certain areas, so creating layer masks in Photoshop with diverse settings is the only way to do so with the highest precision.
To fix blurry pictures in Photoshop with Topaz Sharpen AI, follow the steps below:
Duplicate the layer, or create a Smart object layer to apply non-destructive adjustments.
Go to Filter > Topaz Labs > Topaz Sharpen AI.
Make the required adjustments as described above in the Topaz Sharpen AI Standalone version section.
Apply and wait until the photo is processed and imported into Photoshop.
In this case, I picked a panorama taken in Sydney. It consists of 7 vertical photos; the camera was placed on a flimsy handrail and one of the shots was pretty blurry as you can see here:
Since just one of the shots is blurred, we fix it using Topaz Sharpen AI in Photoshop through the Stabilize mode, applying a layer mask to correct that area. Here are the settings used and results at 200%: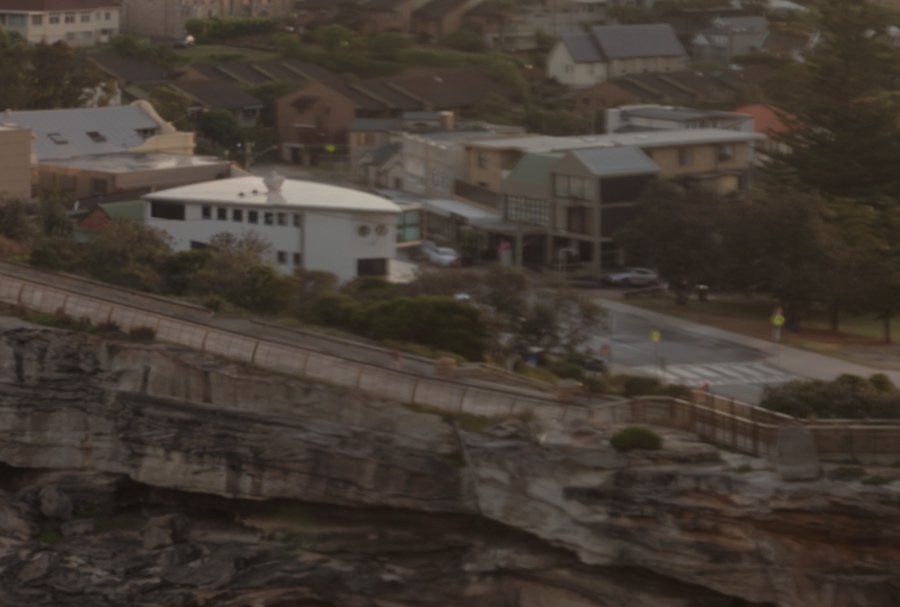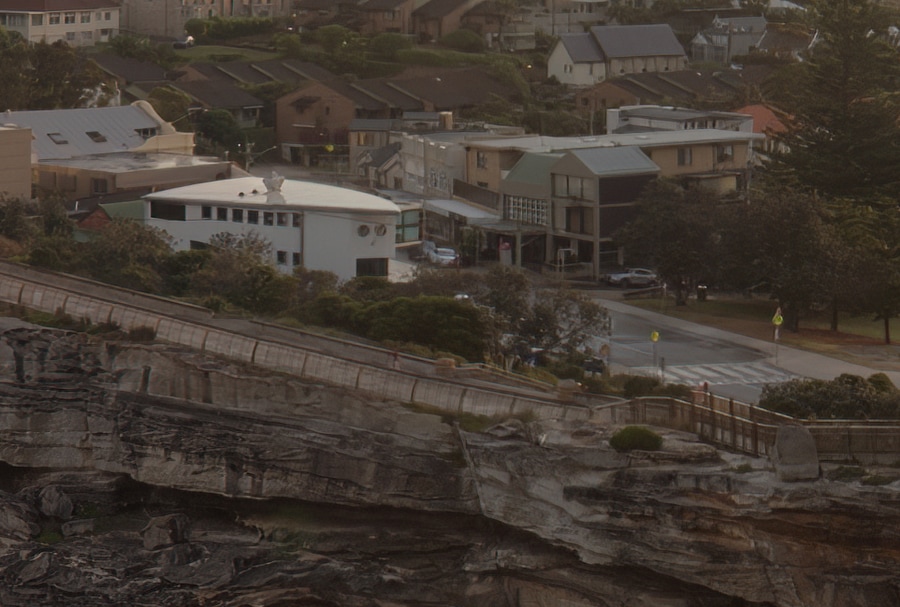 The image is perfectly recovered using Sharpen AI Stabilize mode and now I can merge my panorama
Topaz Sharpen AI before & after review
During this Topaz Sharpen AI review, we've walked you through the process of how to use this software in its three different versions.
We also covered three examples with pretty good results. However, it's always good to see more cases, since each scene and blurry photo is different.
Below, you'll find a few more examples of Topaz Sharpen AI before and after.
1. Example – Topaz LABS SHARPEN AI for PORTRAIT PHOTOGRAPHY
In this example, the focus was correct, but I wanted to have extra sharpness in the eyes and details, so I used the Sharpen AI "Sharpen mode".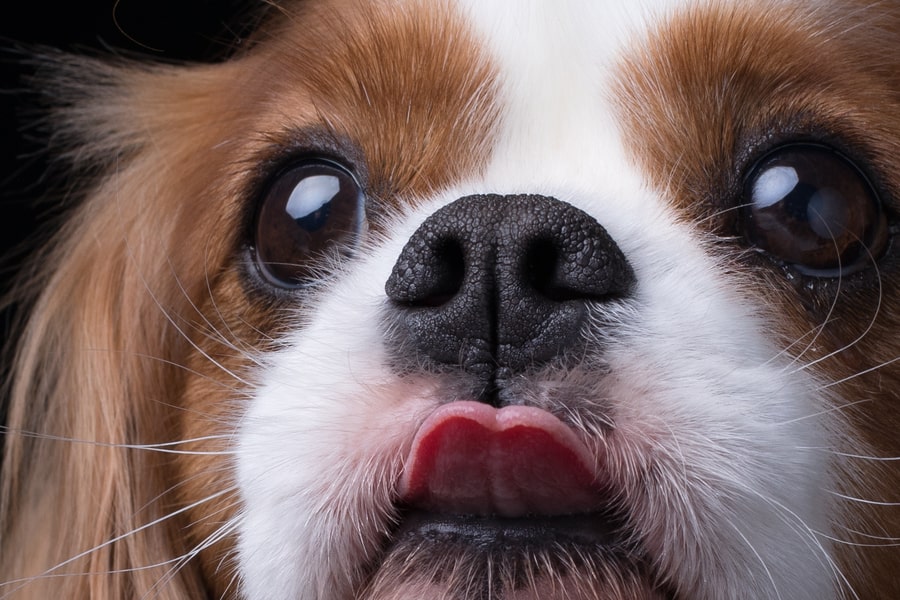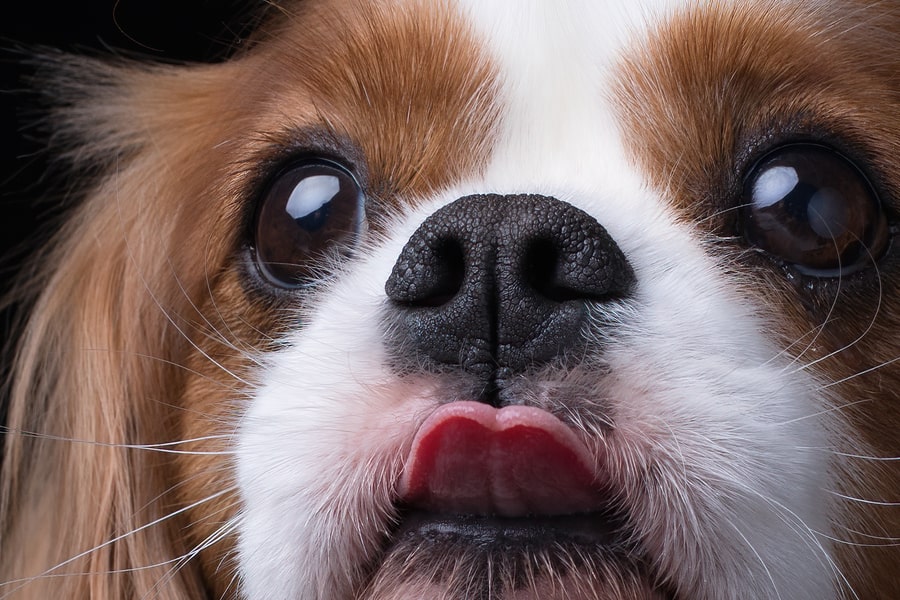 Image sharpening using Sharpen AI
In this other case, as you can see, the image is out of focus in the most important element, the eyes, so I used Sharpen AI "Focus mode correction" to eliminate the blur: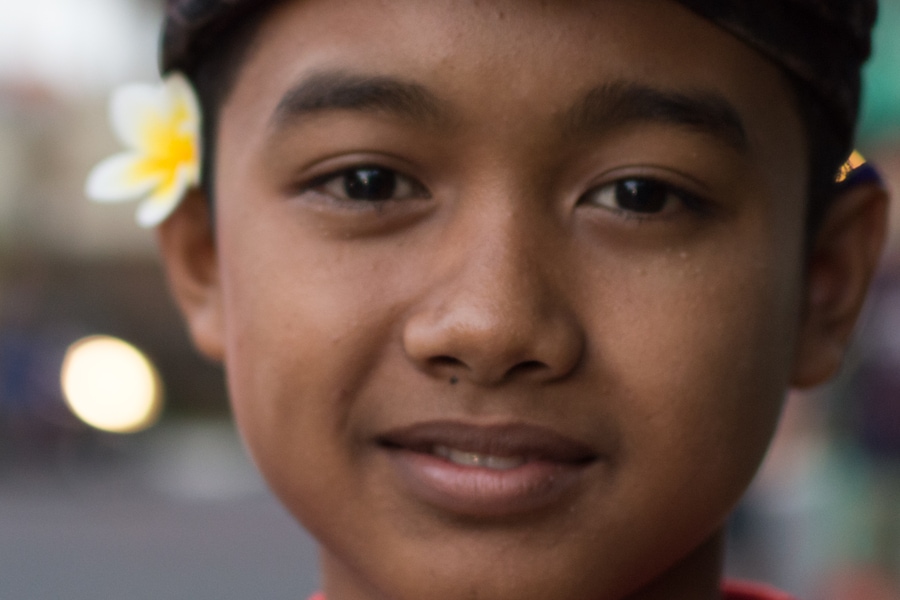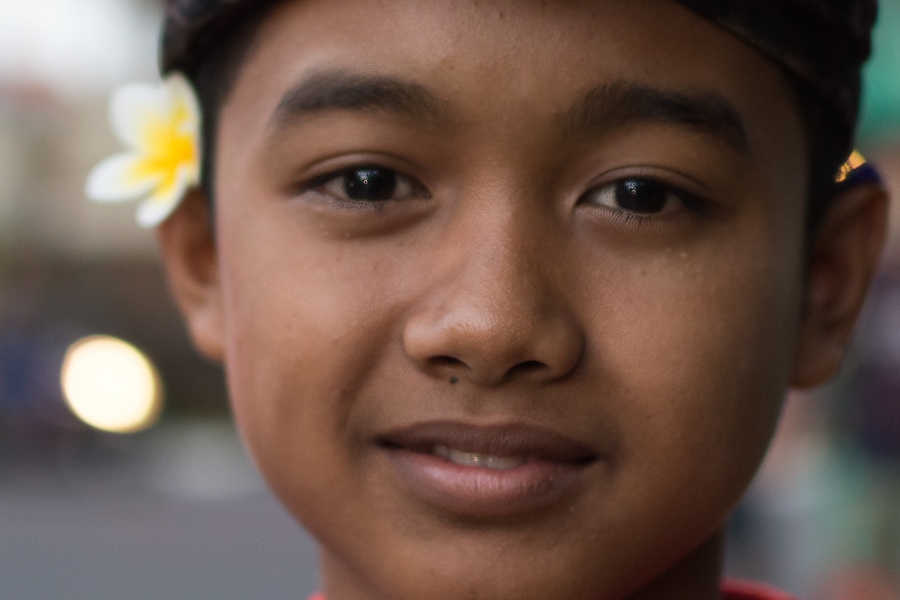 Topaz Sharpen AI Focus correction before and after
2. Example – Topaz Sharpen AI for wildlife photography
In this Sharpen AI before and after example, we applied the Sharpen AI "Stabilize mode" to reduce the shakiness of the image: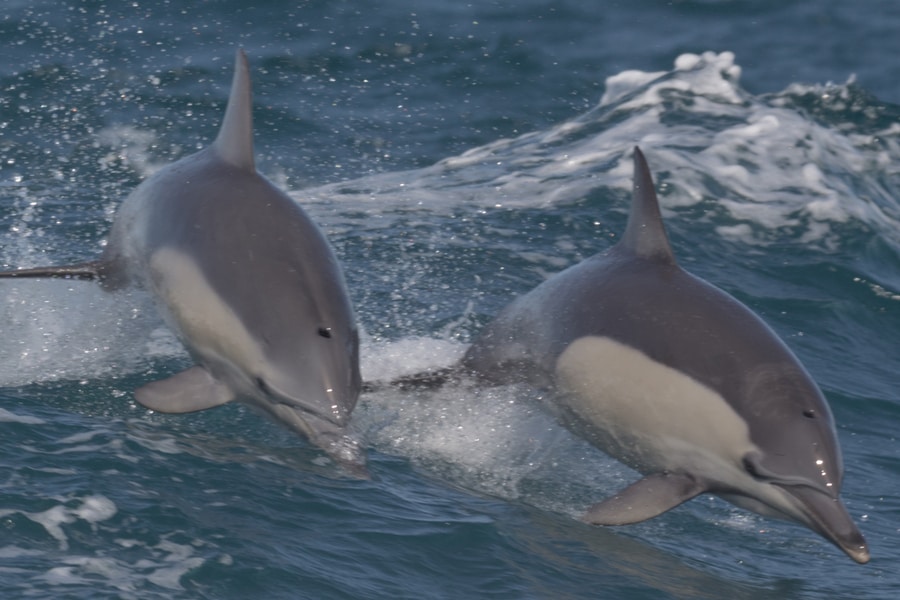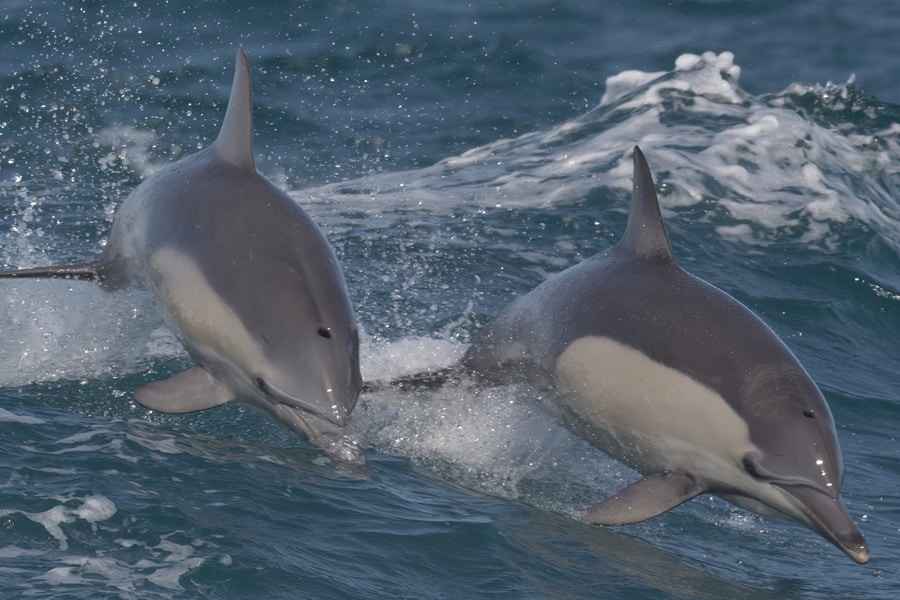 Topaz Sharpen AI Shake reduction example
3. Example – Topaz Sharpen AI for Astrophotography
In this night shot, the stars weren't 100% sharp since I used a longer shutter speed than I should have, so I decided to try using Sharpen AI "Stabilize mode" to recover detail in the stars.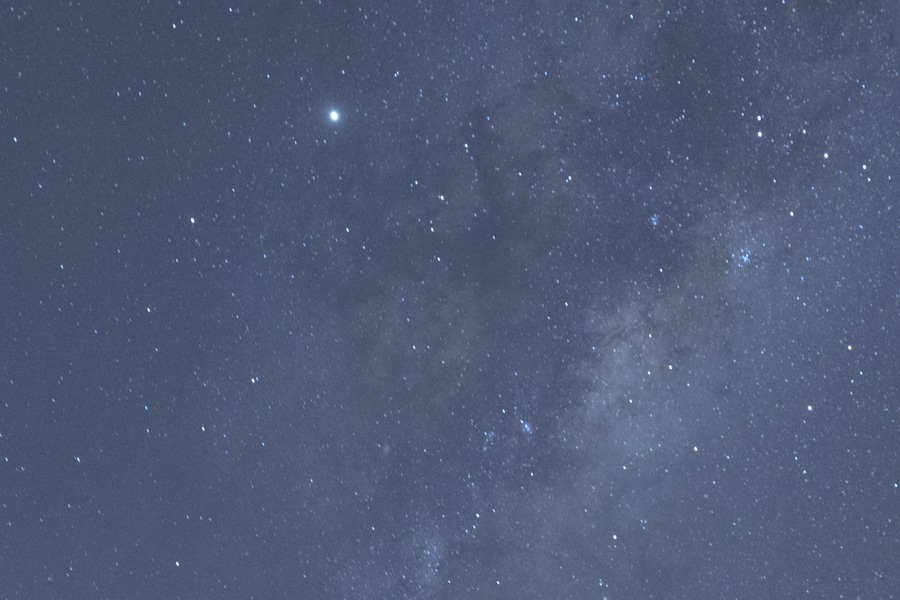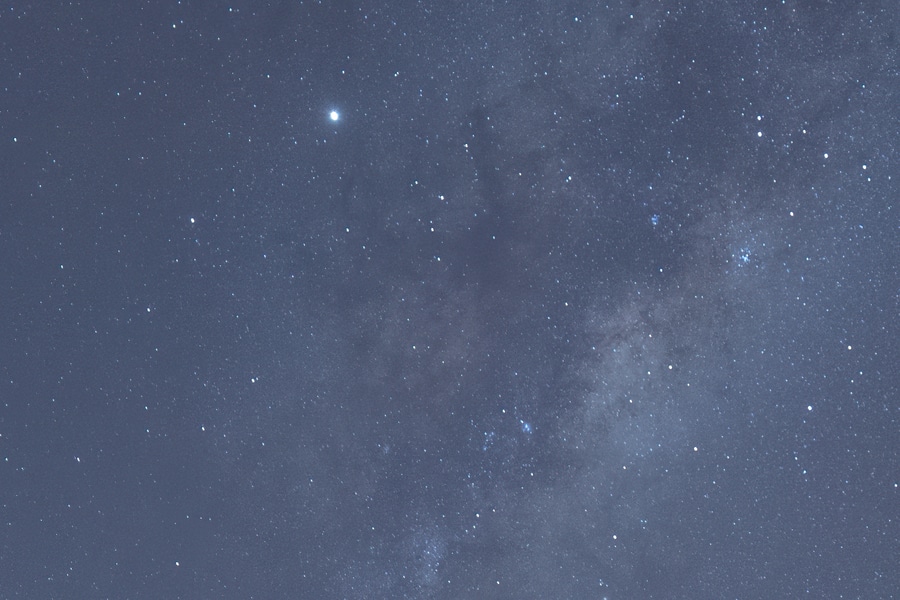 Using Sharpen AI for astrophotography you can improve the sharpness of the stars
4. Example – Topaz Sharpen AI for Landscape photography
In this example, a wave caused some blurriness, so I used Sharpen AI "Focus mode" to recover details in the rock.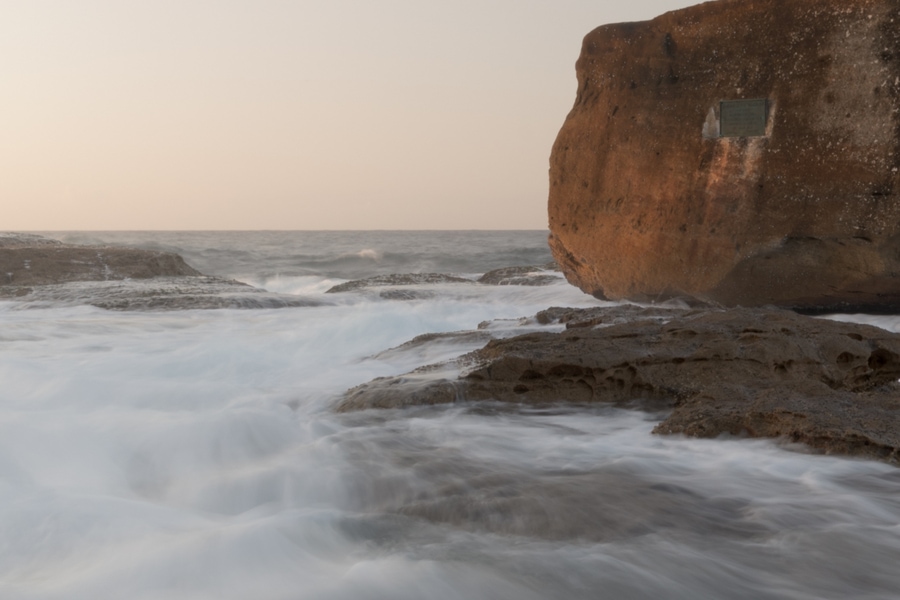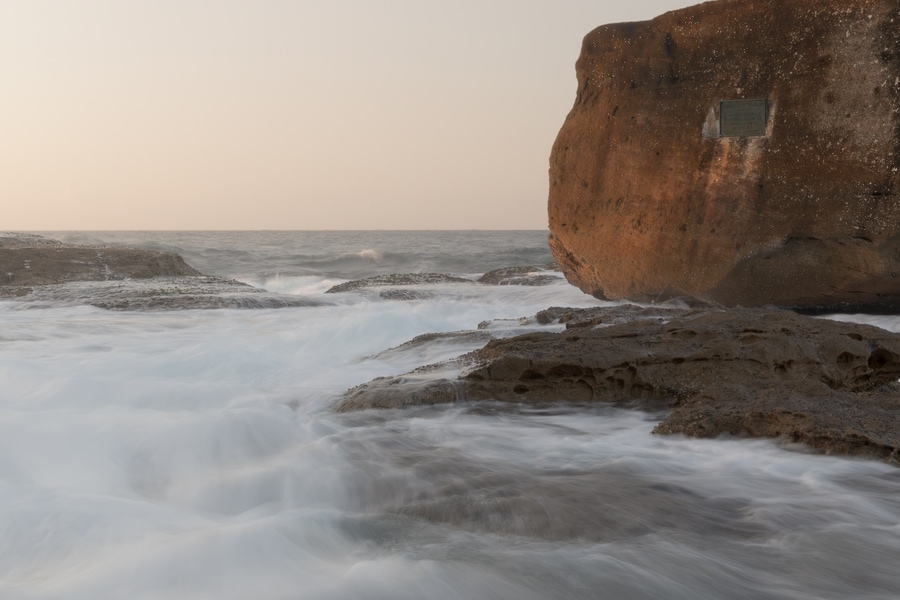 Sharpen AI shake reduction applied through Focus mode
Lastly, we applied the Sharpen AI "Sharpen mode" to this series of waterfalls to recover some original detail and reduce the soft look: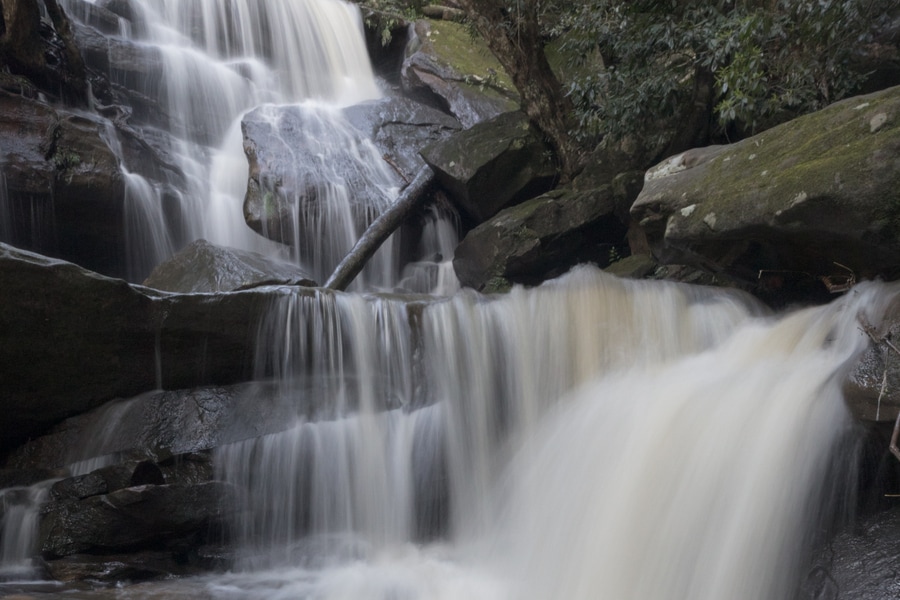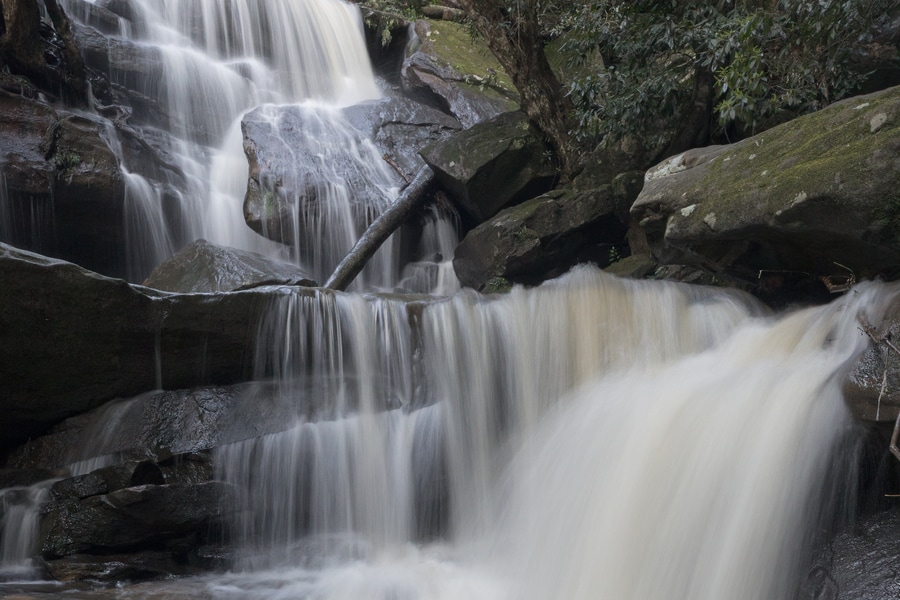 Sharpen AI image sharpening to reduce the softness of the image
The cornerstone of Topaz Sharpen AI is the variety of sharpening modes you can choose from. As you can see in these Sharpen AI B/A examples, using Topaz Sharpen AI for wildlife photography is a must.
If you capture soft photos straight from your camera, this software will also help to recover genuine detail. Furthermore, even if you're into shooting the Milky way, Topaz Sharpen AI for astrophotography will recover the sharp stars you wanted to capture.
My experience using Topaz Sharpen AI
My opinion after using Topaz Sharpen AI for a while could be summarized in one word: revolutionary. I've been able to recover photos from really special moments where I missed the focus or when my tripod was shaky, and I've stopped blaming myself for not using a faster shutter speed when I should have.
My real passion is shooting long exposure photography, so I'm always dealing with camera shakiness, especially when shooting seascapes/waterscapes, where the tripod is constantly hit by waves and currents. For this, Sharpen AI has proved to be essential for recovering those blurry photos.
Obviously, my goal is to always have a sharp photo straight out from my camera, but with reliable software like Topaz Sharpen AI, I always get a second chance if the wind, the sea, my shaky hands, or a wrong focus result in a blurry image.
I normally use Topaz Sharpen AI as a Photoshop plugin, integrating it into my workflow when needed, and it is, by far, the greatest software to make a picture clear we've ever tested!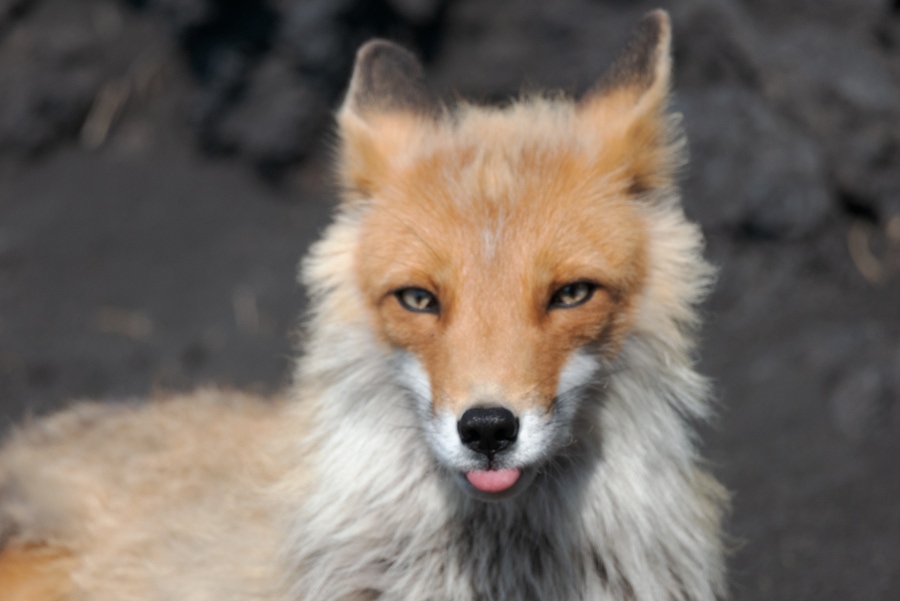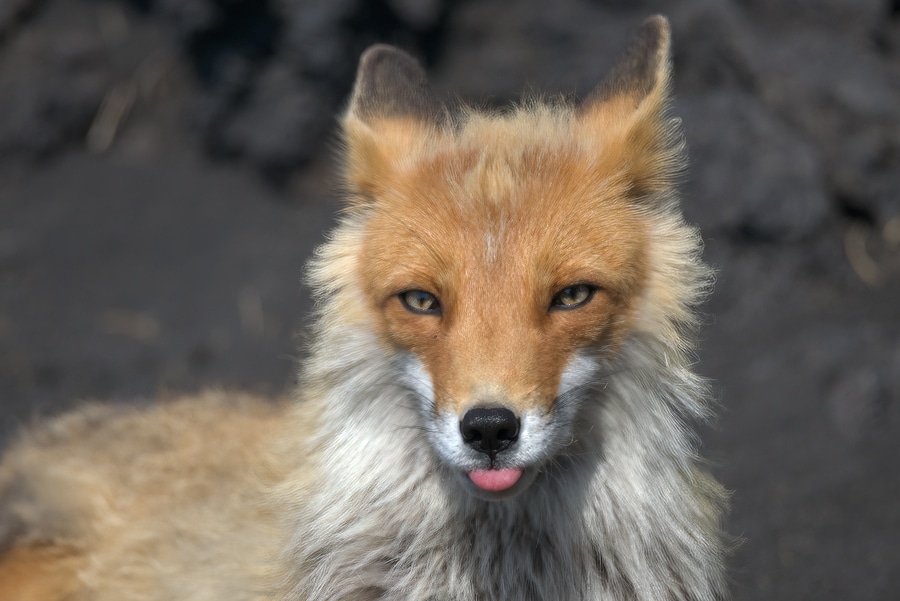 Sharpen AI has been a revolutionary tool to fix blurred images on my workflow
Before ending this Topaz Sharpen AI review, let's look at the Pros and Cons of Topaz Sharpen AI.
Topaz Sharpen AI revieW – Sharpen AI pros
In summary, these are the major advantages of using Topaz Sharpen AI:
Stunning results fixing blurry and out of focus images.
Really simple to use with intuitive adjustments.
The new update comes with Batch Processing, making the whole process faster.
Based on Artificial Intelligence, so you can expect updates, regularly improving the results.
Topaz Sharpen AI opinion – Sharpen AI cons
Even though Topaz Sharpen AI results are impressive, in my opinion, there's still room for improvement. These are the cons of Topaz Sharpen AI:
The sharpening mode Sharpen is not as effective as it could be.
Topaz Sharpen AI discount and PRICE
The price of Sharpen AI is $79.99 for a lifetime license, so it's a good price considering all the tools and constant updates provided by Topaz.
Planning to give Sharpen AI a shot? You can use our Topaz Sharpen AI discount code to enjoy 15% off your purchase.


15% OFF Topaz Labs with the code CAPTUREATHOME15
15% OFF with the code CAPTUREATHOME15
However, if you're really into photography, my recommendation is to get the Utility bundle. This includes, in addition to Sharpen AI, Denoise AI, Gigapixel AI, and JPEGtoRAW AI; some of the best software using Artificial intelligence that will take your post-processing to the next level.
As of the time of writing this article, the Utility bundle is priced at a high discount, to which you can also add our Sharpen AI Coupon Code to get an even better price!
You can check if the offer is still available here.
If you want to get more info about the other software included in the Topaz Bundle, you can also check my other Topaz Reviews:
Even though it's not part of the bundle, Topaz Studio 2 is also a great piece of software for editing your images.
Conclusion
Topaz Sharpen AI works really well when it comes to fixing blurry pictures. Of course, the results will depend on the type of blurriness in your image, but generally, it does an extraordinary job at detecting the areas of the image that needs to be sharpened. Sharpen AI is not absolutely perfect and there's room for improvement, but I'm sure we'll see even better results in the upcoming Sharpen AI updates.
Also, comparing Topaz Sharpen AI vs. other image-sharpening software is like night and day as you can see in our review of the best software to fix blurry pictures. The artificial intelligence that Sharpen AI uses to fix out-of-focus or blurry photos is an incredible development, offering the opportunity to take an extra step to have tack-sharp images.
Following this Topaz Sharpen AI review, you'll have the tools to rescue all those blurry images forgotten in your hard drive. My experience fixing blurry images with Sharpen AI has been superb and I could recover very special images that I took years ago.
I hope you found this Topaz Sharpen AI tutorial useful and it also helps you fixing your blurry pictures. Also, keep in mind that you can try Sharpen AI for free with the 30-day trial!
Last but not least, don't forget to use our Topaz Sharpen AI discount code to get 15% off your purchase for a limited time only!


15% OFF Topaz Labs with the code CAPTUREATHOME15
15% OFF with the code CAPTUREATHOME15
Please don't hesitate to leave us any questions in the comments below!