After thorough testing, Topaz DeNoise AI has proven to be the best noise reduction software for photographers compared to other denoise software such as DxO PureRAW 2, ON1 NoNoise AI, and Luminar NEO. However, each program has its own pros and cons, and finding a balance between eliminating noise and maximizing the photo's detail is crucial when it comes to deciding which denoise software to use.
There are so many different types of noise reduction software that it can be difficult to decide which one to use. That's why I decided to run a group of tests using the main pieces of noise reduction software for photographers available in the market.
In this article, you'll find all the info you need related to the best noise removal software, with all the specs, functions, and graphic tests I run using each specific piece of software.
Ready to find which is the best noise reduction software in 2023?
Briefly, these are the best noise reduction software to remove noise in photography:
1. Topaz Denoise AI
Topaz DeNoise AI is the best noise reduction software when putting all its features together. It automatically gets rid of digital noise in grainy areas while preserving the detail.
You can adjust the noise removal using two basic sliders to remove noise and sharpen. Denoise AI also includes more advanced options, like a low-light mode for high-ISO images (Perfect for Milky way photography) and masks to apply the effect selectively without having to use Photoshop.
Before/After Topaz Noise Reduction
In terms of noise removal, DxO PureRAW has a similar advanced algorithm; however, DeNoise AI is the one I use when I need to remove noise in my images because it gives me more options and it has a Photoshop plugin. I created a specific Denoise AI review and tutorial where you can learn more about how to use it.
Topaz DeNoise AI can be used standalone or as a plugin both in Lightroom and Photoshop for a price of $79.99 (check the offer). You can also download the free trial version.


Download Denoise AI today from Topaz Labs to get the best deals
15% OFF with the code CAPTUREATHOME15
IMAGE QUALITY BUNDLE SALE!
$99 OFF DENOISE + SHARPEN + GIGAPIXEL AI
15% OFF with the code CAPTUREATHOME15
I also created a DeNoise AI full review and tutorial in the video below!
Also, there's a new software from Topaz called Topaz Photo AI that includes a lite version of DeNoise AI with some denoising features + other sharpening and enlarging adjustments. You can read more in my Topaz Photo AI Review.
2. DxO PureRaw 2
DxO PureRAW 2 is a fantastic piece of denoising software, and, when it comes to noise reduction in photography, this software is unmatched.
As with DeNoise AI, the main benefit of using this program is the advanced application of artificial intelligence to reduce the noise in your images. It offers a very user-friendly interface, and you can easily improve the quality of your photos in a couple of clicks.
Before/After DxO PureRAW 2 noise reduction
After using this software, DxO PureRAW's 2 interface is very simple, maybe too simple. It lacks any sliders or adjustments. The AI is so good you probably won't need to adjust any settings, but it's always better to have the possibility if you need to. That's one of the main cons, along with not having a plugin for Photoshop. You can find more details and how it works in our DXO PureRAW 2 Review.
The price of DxO PureRAW2 is $129 (check the price here), so it's the most expensive denoising software on this list. You can download PureRAW 2 for free and try it for 30 days, which I recommend, and test the program for yourself.
3. ON1 NoNoise AI
ON1 NoNoise AI is the latest addition to this best noise reduction software test, and it has quickly become one of my favorite pieces of software to reduce noise in photography.
Its AI capabilities put it right on par with its direct competitors (DeNoise AI and PureRAW). However, it allows more than just removing noise. It features a complete set of tools to improve the RAW files.
Before/After ON1 NoNoise AI
When it comes to removing noise in your photographs, ON1 NoNoise AI does a fantastic job. It removes all the noise in the image and maintains detail. It does a particularly good job in wildlife photography and portraits; however, when it comes to astrophotography, I would use it with caution. Head over to the ON1 NoNoise AI review article I recently wrote to learn more.
ON1 NoNoise AI retails for $69.99, but you can get it for 20% off by using our discount code CAPTURETHEATLAS20. Don't miss out on a great deal!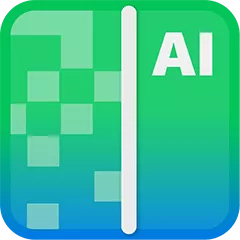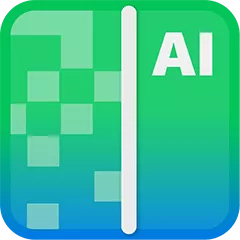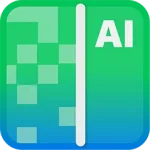 20% OFF in the ON1 Store with the code CAPTURETHEATLAS20
15% OFF with the code CAPTUREATHOME15
IMAGE QUALITY BUNDLE SALE!
$99 OFF GIGAPIXEL + DENOISE + SHARPEN AI
15% OFF with the code CAPTUREATHOME15
4. Topaz Photo AI
Topaz Photo AI is one of the newest noise reduction software in the market and it has quickly become one of the most used thanks to its intuitive interface and wide range of AI-powered tools. With Topaz Photo AI you can denoise your images, sharpen them and enlarge them, all in one tool.
The noise reduction capabilities of Topaz Photo AI are among the best; however, it still needs to catch up with some of its competitors.
Before/After Topaz Photo AI
I've been using Topaz Photo AI since it was released and I tend to fall back on it whenever I need a quick fix for my images and I don't want to, or have the time, to fiddle with multiple settings to achieve the best result. With Photo AI you can just import your photo, and the Autopilot feature will take care of everything for you.
You can purchase Topaz Photo AI for $199, this includes the denoise, sharpen, upscale, autopilot, face detection, and text preservation tools. You can also try Photo AI for free before you buy.
5. Adobe Lightroom
Reducing digital noise in Lightroom is quick and simple, and that's the main reason why it's one of the most popular noise reduction software for photography. Additionally, since Adobe added the new AI Denoise feature, Lightroom is even more powerful when it comes to noise reduction.
In terms of noise reduction, there are two main options in Lightroom, inside the "Develop" module, you can use the traditional method to reduce luminance and chromatic noise, or you can use the AI-powered denoise to get rid of the noise while maintaining all the detail.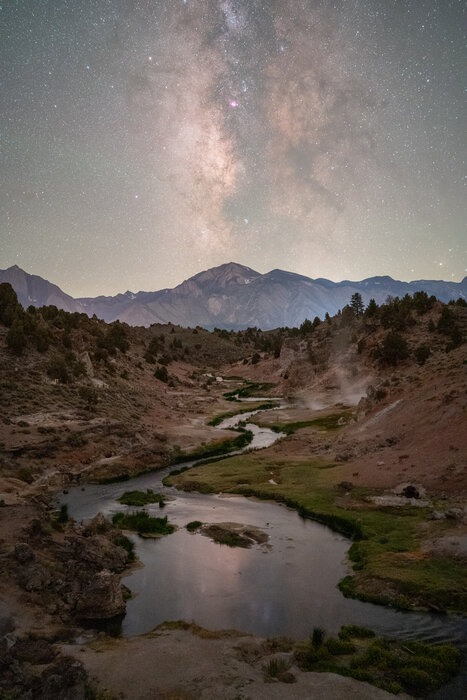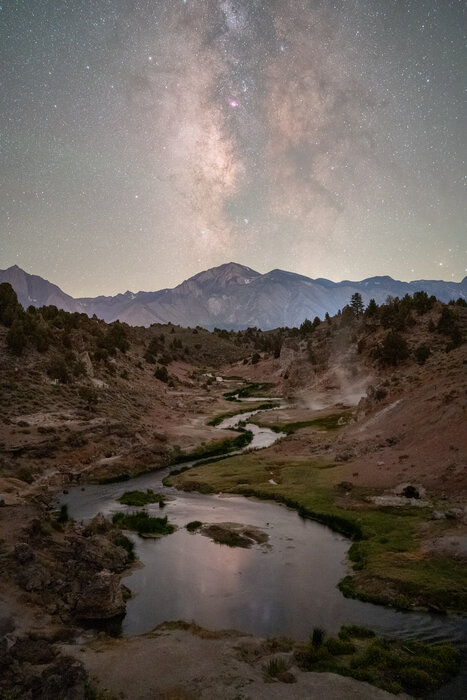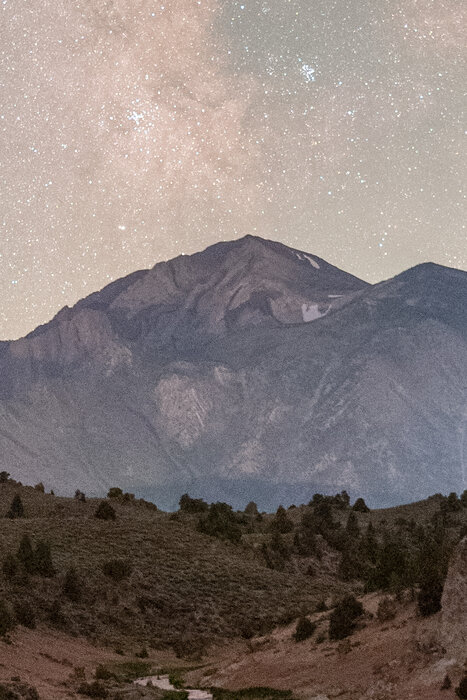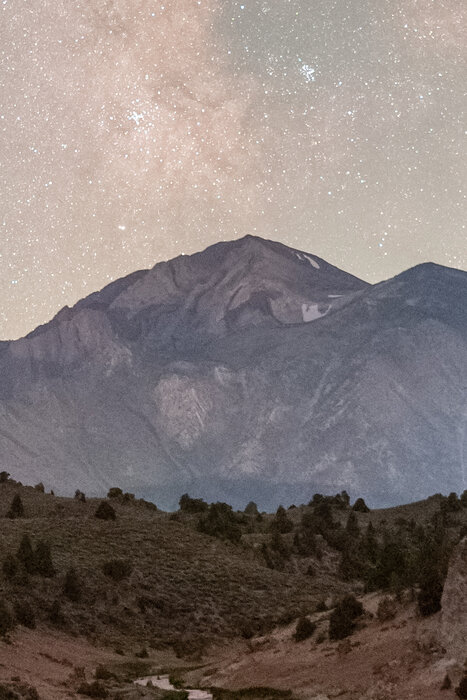 Before/After Lightroom Noise Reduction
The new AI Denoise in Lightroom has arrived to compete against other software such as Topaz Denoise AI and DxO PureRAW among others. This new feature makes Lightroom a very complete photo editor. Lightroom Denoise AI still needs some improvement, but it's definitely on the right track. Since it is the most used noise reduction software in photography, we created a specific article on how to reduce noise in Lightroom.
The price of Lightroom varies depending on the Adobe package. As a reference, the basic photography package (which includes Photoshop) is priced at $19.99 per month.
6. Adobe Photoshop
As we previously mentioned, noise reduction in Photoshop is the most effective way to reduce and remove digital noise selectively using masks.
In Photoshop, you can process the noise reduction in Adobe Camera Raw, which I recommend because it uses the same algorithm as Lightroom, but with the enormous advantage of being able to apply these adjustments in a much more selective way. As with Lightroom, Adobe Camera Raw has also received the new AI Denoise feature, which is a big game changer.
Furthermore, you can use noise reduction filters and other more advanced techniques to get rid of digital noise, such as blending noise reduction or stacking noise reduction. I show these techniques in my noise reduction in photoshop tutorial.
Before/After Photoshop Noise Reduction
To sum it up, the possibilities to reduce and eliminate noise with Photoshop are endless and don't forget that you also have the option to use many Photoshop denoise plugins like DeNoise AI, Noiseware, Dfine, and most of all, the new AI Denoise which has also arrived to Camera Raw.
Photoshop's price in the basic Adobe photo package is $19.99 per month.
7. Noiseware
Reducing noise with Noiseware is very simple since it allows you to remove noise with a single click and without having to make manual selections or to adjust other settings.
Noiseware includes different preset modes depending on the amount of noise you want to reduce and customizable options in case you want to adjust the noise reduction manually.
Before/After Noiseware Noise Reduction
Noiseware is a great noise removal software and a great option if you're an Adobe Photoshop user. However, in the last couple of years, if you compare Noiseware vs. DeNoise AI or DxO PureRAW 2, it struggles to keep up in terms of detail preservation.
The price for Noiseware is $79.95 and can only be used as an extension in Photoshop.
8. Luminar NEO
Luminar NEO is another powerful photo editor better known for its AI capabilities, and it comes with a noise reduction option.
To reduce noise in Luminar NEO, in addition to the basic noise reduction settings, you can make adjustments more selectively using masks and layers as if you were using Photoshop, with the advantage of processing in a non-destructive way.
Luminar NEO noise reduction is applied through a setting called "Denoise," which will allow you to reduce luminance or color noise.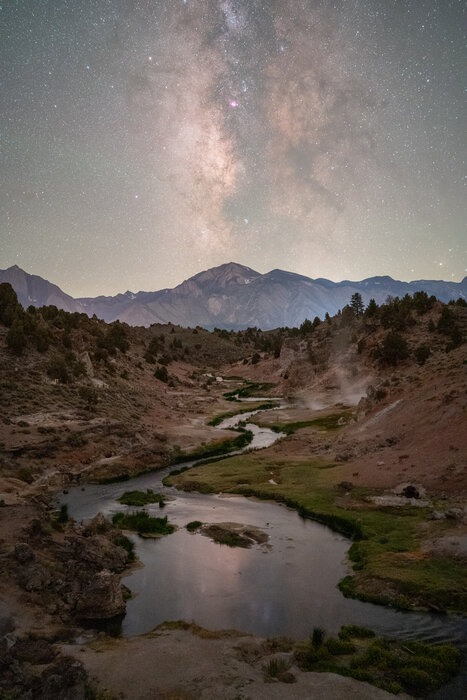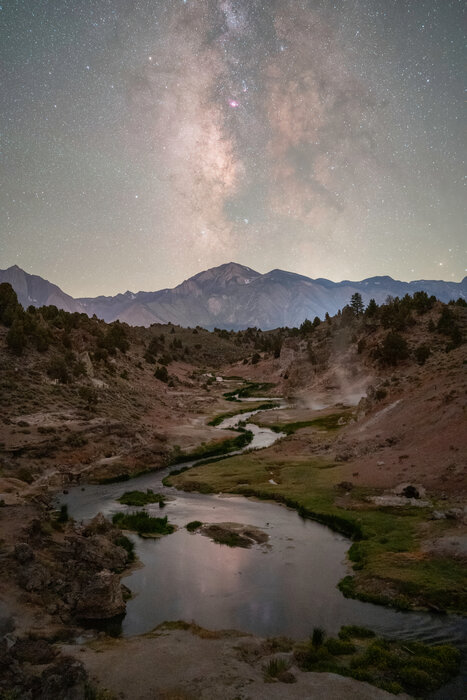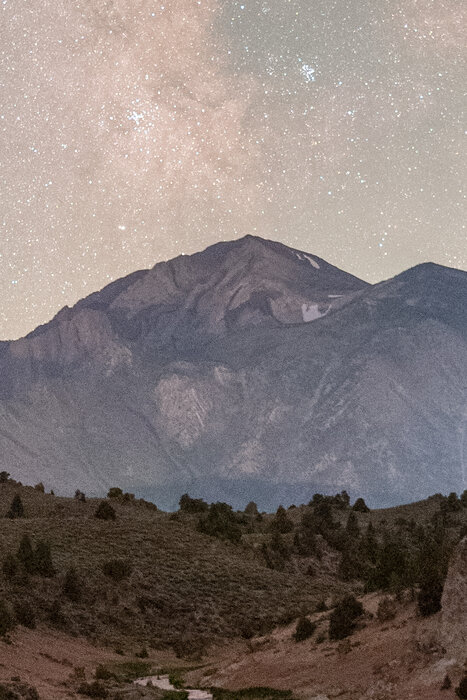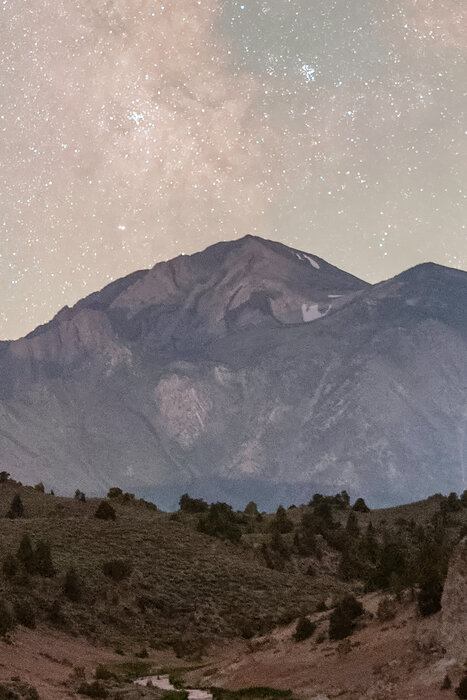 Before/After Luminar Noise Reduction
The price of Luminar NEO is $79 (check the offer) for a permanent license on one computer and $59 for a year-long subscription, which makes it a very affordable option. You can also give it a try by downloading the free trial version following the link below.
9. Nik Dfine 2
Included with the renowned Nik Collection 5 package, Nik Dfine 2 is one of the most popular and straightforward plugins to reduce digital noise.
With Nik Dfine noise reduction, the software analyzes the noise in the image and applies the required denoising automatically. It also allows you to manually select the noisy areas and tweak and fine-tune the process manually.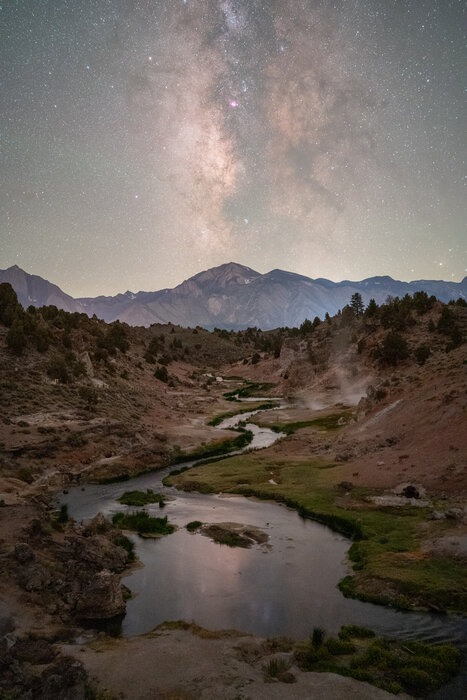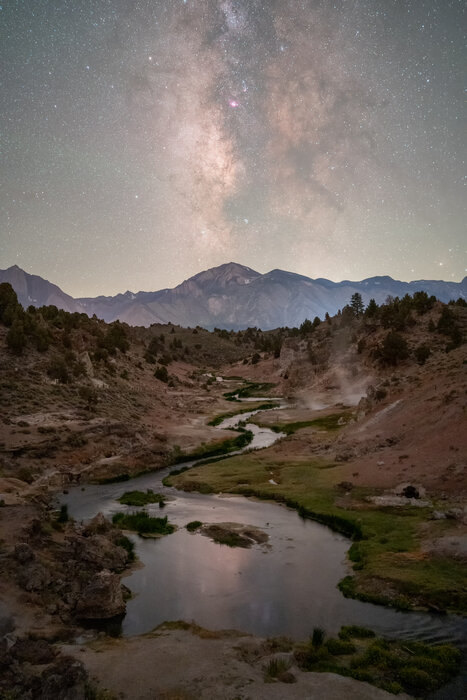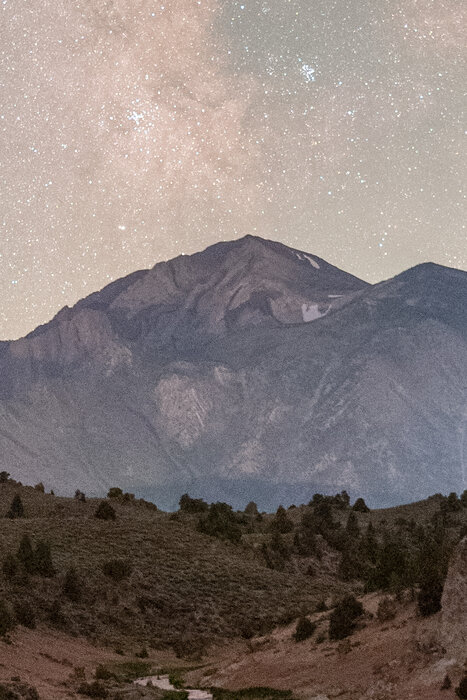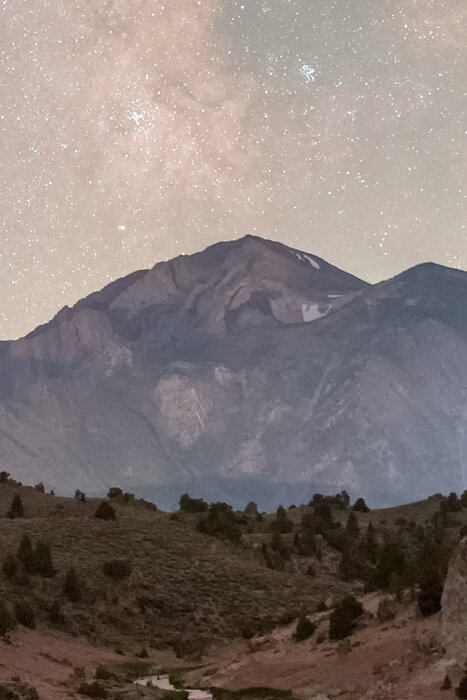 Before/After Dfine 2 Noise Reduction
Even though I use Color Efex Pro and other plugins of the Nik Collection 5 Software, I never use Dfine 2 in my noise reduction process since it's not as effective as other plugins like DeNoise AI or DXO PureRAW 2.
Nik Collection 5 is priced at $149 in a Package that includes 8 advanced plugins like Color Efex Pro or Silver Efex Pro. You can also give it a try by downloading the free trial version.
10. Capture One
Capture One offers more powerful tools and editing options than Lightroom. Considering the price and features, this software is usually aimed at professional photographers.
In terms of noise reduction, in addition to settings like luminance or chromatic noise reduction, which are similar to those in Lightroom, Capture One includes a slider called "single-pixel" dedicated to hot pixels reduction, which works like a charm.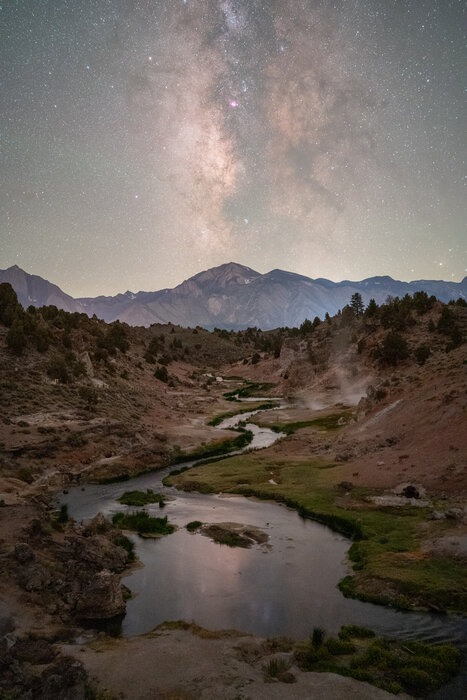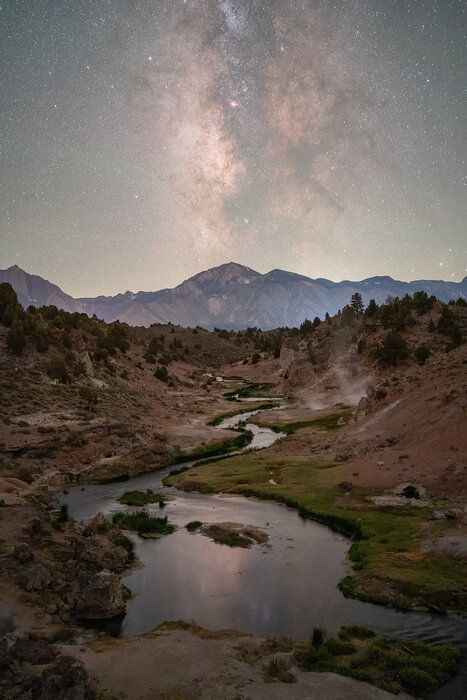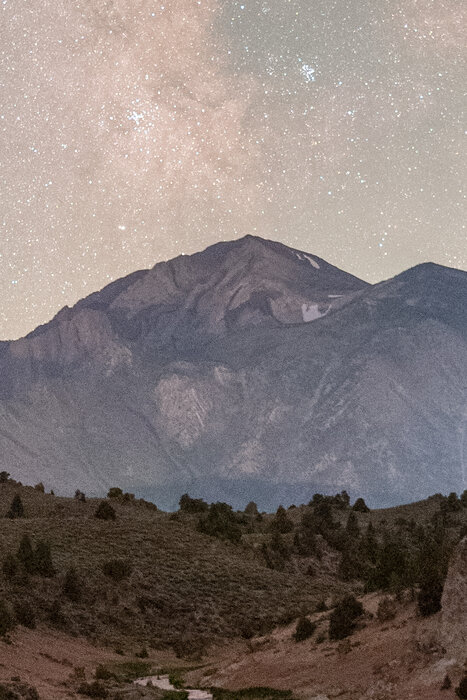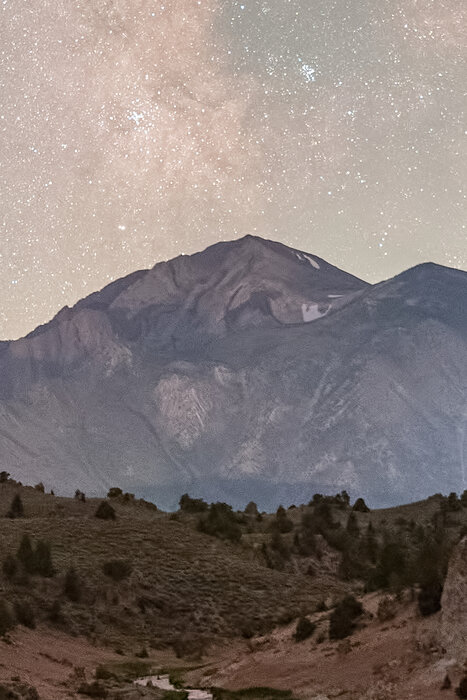 Before/After Capture One Noise Reduction
Capture One costs $299 or $24/month, so it's not a cheap option unless you develop your entire editing process using this software and you need top-notched editing tools. You can check the different options here.
As you can see, there is an overwhelming amount of software and plugin options to remove digital noise.
To help you decide which is best for you, in the next section, you'll find a real comparison with the tests I run using all the best noise reduction software by trying to remove noise from the same image.
COMPARISON: What is the best noise reduction software? – Graphic Test
After comparing more images with all the different photo noise reduction software and carefully analyzing the graphic results, these are my conclusions:
The best overall noise reduction software is Topaz DeNoise AI. The AI capabilities, intuitive interface, and multiple AI models make this software my favorite noise reduction software.

The best luminance noise reduction software is tied between Topaz DeNoise AI and DxO PureRAW 2. They are even more effective when used as denoise plugins in Lightroom and Photoshop (only for DeNoise AI). ON1 NoNoise AI is also up there.
The best denoise software in terms of detail conservation, according to all tests performed, is by far DxO PureRAW 2. Its AI noise reduction technology cleans the noise and keeps the detail in the stars and the landscape surprisingly well. The runner-up is Topaz DeNoise AI, and third place goes to ON1 NoNoise AI, but Topaz Photo AI is very close.
The best color noise reduction software is, without any doubt, Capture One. All you need to do is to review the test images to see it at a glance. Not only does it effectively eliminate all the color banding, but it also shows very natural colors.
Just so you can draw your own conclusions, below, you'll find the graphic tests of all the noise reduction software used in the previous photo, with a 100% crop image so you can see the noise removal process in more detail.

WHAT NOISE REDUCTION SOFTWARE OR PLUGIN SHOULD I USE?
The best noise reduction software is Topaz DeNoise AI, followed closely by DxO PureRAW 2 and ON1 NoNoise AI. However, even though DeNoise AI is the most advanced noise reduction software, it's not perfect, and the decision to use a specific piece of software depends on many factors, such as the type of photography you do, the workflow you follow, and your budget.
Just as general advice, I would suggest:
If you are already working with Lightroom or Photoshop, you can take advantage of all the features they offer by using a plugin that is simple and effective, such as Topaz DeNoise AI, or ON1 NoNoise AI; both are top-of-the-line when it comes to noise reduction. However, if you don't want to pay extra for a third-party plugin, the new AI Denoise features added to both Lightroom and Camera Raw will give you excellent results.
If you don't use any photo editing software and Lightroom exceeds your budget ($9.99 per month), you can use DXO PureRAW 2 or DeNoise AI as a standalone version, or start with a cheaper photo editor that includes noise reduction tools, such as Luminar NEO, which has a fixed price of $59 for a yearly subscription. The standalone version of ON1 NoNoise AI is also worth considering.
ALL plugins and software covered in this article offer free trials, so you can download the different plugins, test them with your own images, and choose the plugin that best suits your needs.
What do you think the best noise reduction software is?
If you use any other plugin that I didn't mention, please share it in the comments so I can include it in future updates. Thank you!