15% OFF Topaz Labs with the code CAPTUREATHOME15
There are so many different types of noise reduction software that it can be difficult to decide which one to use.
Each kind of noise removal software uses different algorithms to attack the digital noise in your photos. Some of them allow you a greater margin of control so that you can remove the noise selectively without affecting the whole image, while others are automatic.
With anti-noise plugins and software, you can reduce luminance noise and chromatic noise in your images, but with an important side effect: loss of sharpness and detail.
If you're still not familiar with the basics of noise in photography, start with that article.
Finding a balance between eliminating noise and maximizing the photo's detail is crucial when it comes to deciding which noise reduction software to use.
In my case, I usually reduce the noise in Lightroom to later remove the noise in Photoshop in combination with other plugins. However, I think it's useful to know the best tools to reduce the noise that we can find on the market, so you can choose the one that suits you the best.
In order to help you choose the best noise removal software, in this article, you'll find the following content:
Remember that noise reduction programs help, but if you want to have completely clean photographs, the first step is to learn how to reduce digital noise using the appropriate camera settings when shooting.
Best noise reduction software and plugins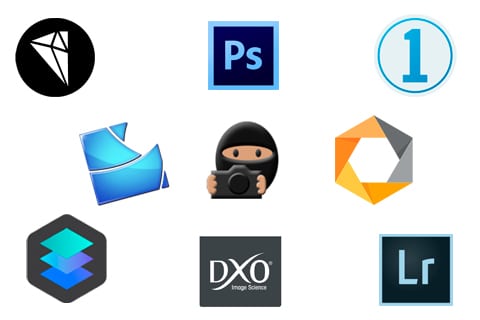 Briefly, these are the best noise reduction software and plugins to remove noise in photography:
Reducing digital noise in Lightroom is simple and effective, and that's the main reason why it's one of the most popular forms of software to reduce noise in the Raw files.
The catalog and editing functions are very extensive and very straightforward, which makes Lightroom the main editing software on the market.
In terms of noise reduction, inside the "Develop" module, there is a "Detail" section where you can find different sliders to reduce luminance noise and reduce chromatic noise. You can also adjust this noise reduction according to your particular photograph.
The price of Lightroom varies depending on the Adobe package. As a reference, the basic photography package (which also includes Photoshop) is priced at $9.99 per month.
Since it is the most used noise reduction software in photography, we created a specific article on how to reduce noise in Lightroom.
As we previously mentioned, noise reduction in Photoshop is the most effective technique to reduce and remove digital noise.
Using this software, we can make the noise reduction in Adobe Camera Raw, which uses the same algorithm as Lightroom, but with the enormous advantage of being able to apply these adjustments in a much more selective way.
Furthermore, you can use noise reduction filters and other more advanced techniques to get rid of noise, such as blending noise reduction or stacking noise reduction.
To sum it up, the possibilities to reduce and eliminate noise with this software are endless. That's why we created a specific article on the best techniques to remove noise in Photoshop.
Like Lightroom, the Photoshop price in the basic Adobe photo package is $9.99 per month.
The plugin Topaz Denoise AI removes noise after analyzing your image. It automatically gets rid of digital noise in grainy areas while preserving the detail in areas where noise is not a problem.
You can adjust the noise removal through a number of preset settings and sliders, as in most plugins.
15% OFF Topaz Labs with the code CAPTUREATHOME15
They recently improved their Topaz noise reduction AI, and it's currently one of the most powerful noise reduction tools on the market, and the one I use in my workflow. You can check here our guide to Topaz DeNoise AI.
Topaz Denoise AI can be used standalone or installed in both Lightroom and Photoshop for a price of $79.99 (check the offer).
This noise reduction plugin was developed by Imagenomic.
Reducing noise with Noiseware is very simple, since it allows you to remove noise with a single click, without having to make manual selections or adjusting settings.
Noiseware includes different preset modes depending on the amount of noise you want to reduce.
Noiseware costs $79.95 and can only be used as an extension in Photoshop.
The last alternative to Lightroom that offers a noise reduction module is Luminar.
To reduce noise in Luminar, in addition to the main functions you also have in Lightroom, you can make adjustments more selectively through masks and layers as if you were using Photoshop; with the advantage of processing in a non-destructive way.
The Luminar noise reduction is applied through a filter called "Denoise," which will allow you to reduce luminance or chromatic noise, increase or decrease the overall effect through a "boost" slider, and finally, adjust the opacity.
It can be used independently or as a plugin in Lightroom or Photoshop
The price of Luminar 3 is $69 (check the offer) for a permanent license, which makes it a very affordable and useful option.
Download the trial version of Luminar
Included with the Nik Collection package, Dfine 2 is one of the most popular extensions and is a plugin that removes noise quickly and easily.
With Nik Dfine noise reduction, you can manually select areas so the software adjusts noise reduction and applies it more selectively.
This filter became very popular when Google started providing the Nik Collection package for free, with this plugin included.
Nik collection was purchased by DxO, and the package is currently priced at $69. It can be used as a plugin for Lightroom, Photoshop, and DxO Optics Photolab.
Capture One has become one of the best alternatives to Lightroom in recent years.
With this software, you can edit RAW files and even import Lightroom catalogs.
Capture One offers different, more powerful editing tools and a wider variety of settings and options than Lightroom. Considering the price and features, this software is usually aimed at professional photographers.
In terms of noise reduction in Capture One, in addition to settings like luminance or chromatic noise reduction, which are similar to those in Lightroom, Capture One includes a slider called "single-pixel" dedicated to hot pixels reduction
Capture one costs $299, so it's not a cheap option unless you develop your entire editing process with this software.
Even so, the results of noise reduction with Capture One really surprised me, as I tell you in the comparison you'll see below.
Noise Ninja 4, part of the Photo Ninja package, is one of the most popular forms of noise reduction software. It's renowned for its effectiveness and preservation of detail.
Noise Ninja previously focused solely on noise reduction, but currently, Photo Ninja offers more functions, such as lights recovery or color enhancement.
The noise reduction panel in Noise Ninja is similar to other plugins, with luminance and chromatic noise settings. It can be used in both Lightroom and Photoshop.
Noise Ninja 4 cannot be purchased by itself. You can only buy it as part of the Photo Ninja package, which is priced at $129. They also charge $59 for upgrades.
Neat Image Pro allows you to automatically analyze the most noise-heavy sections of the image and apply anti-noise settings to eliminate them. In addition, you can adjust the reduction through several default sliders set in the software.
Reducing noise in Neat Image Pro is simple, but you need to be careful, since the adjustment could affect sharp areas of your image.
You can use it as a Photoshop plugin for the price of $39.
Like Capture One, this software presents an alternative to our usual editing workflow, as it provides many camera profiles, local adjustments, and similar functions to Lightroom.
In order to reduce noise in DxO Optics Photolab, the software includes a function called "Prime Noise reduction", which has gained a lot of popularity. In fact, many photographers largely use DxO for this function alone, since it is one of the best types of noise reduction software.
It can be used both independently or integrated with Lightroom as a plugin.
The price of the basic version, called "essential," includes the famous "Prime denoising technology" for a price of $129.
As you can see, there is an overwhelming amount of offers of software and plugins to remove digital noise.
To help you decide, in the next section, you'll find a real comparison where we have tested the best noise reduction software by trying to remove noise from the same image.
COMPARISON: What is the best noise reduction software? – Graphic Test
All the aforementioned noise removal software is very effective. However, there are many variables to consider when you're deciding what the best program is to reduce noise in your photos: compatibility, speed, functions, effectiveness, etc.
To help you make a decision, I compared the software using the following image, which I took in Grand Canyon NP, in Arizona:
During the editing process, with Lightroom and working just on the RAW file, I made the following adjustments to extract as much information from the image as possible:
Exposition: +0.75
Lights: -100
Shadows: +100
With Capture One and DXO Photolab 2, I used equivalent settings on the RAW file.
I chose this image for several reasons:
The image was captured at a high ISO and in a completely dark area without light pollution or artificial lighting.
The image contains both the ground and a starry sky. These are the perfect elements to do this test, since some noise reduction software has side effects, including stars removal.
There is luminance noise across the whole image.
There is color noise: two obvious vertical bands on the right side of the ground and along the central tree.
Zooming in, you can also spot hot pixels and other artifacts.
In order to determine what is the most effective noise reduction software, we tested each type of software, as you can see below, and I listed the main pros and cons I found in each anti-noise plugin:
I processed the basic noise reduction on Lightroom by balancing the luminance noise, the color noise, and the detail, as I explain in this article on how to reduce noise in Lightroom: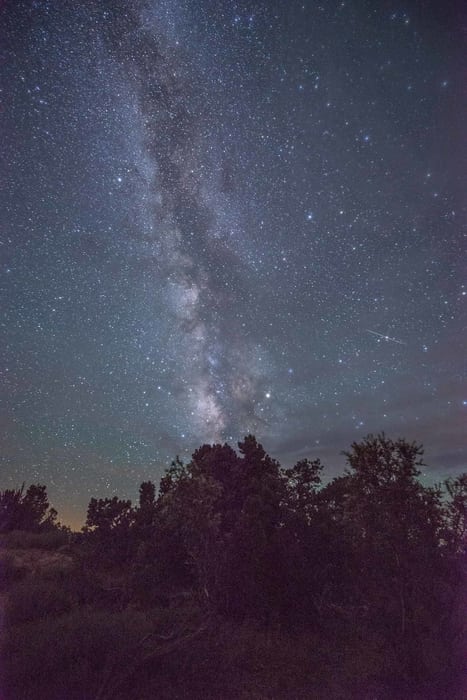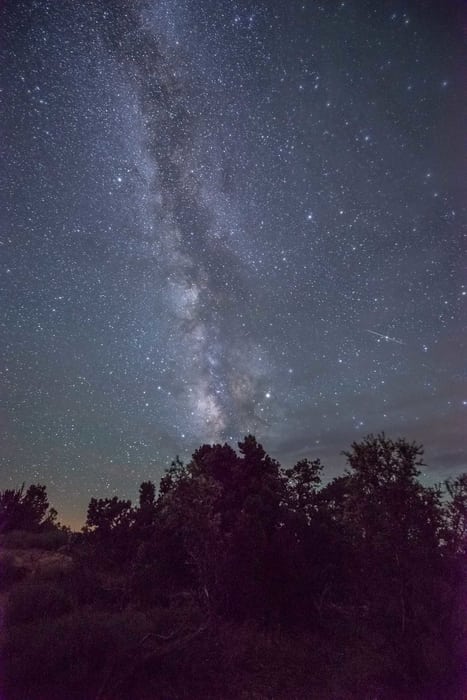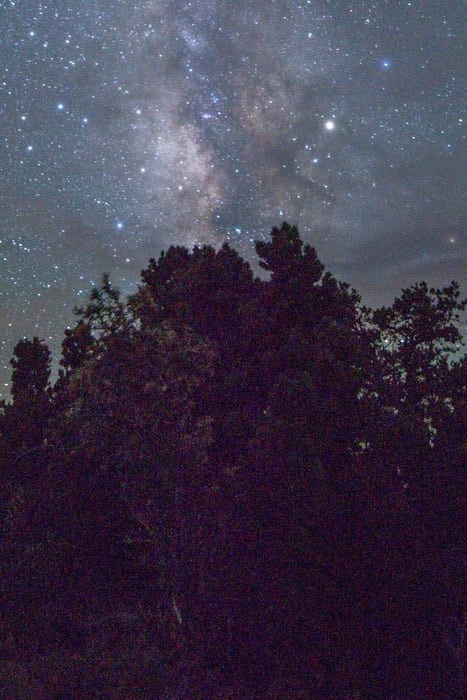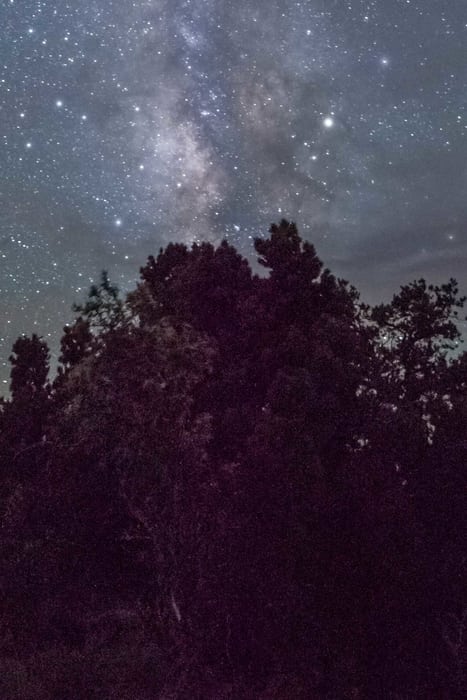 Before/After Lightroom Noise Reduction
It eliminated a lot of luminance and color noise, although the main color bands are still visible.
In addition to the basic reduction through Adobe Camera Raw (same as in LR), I added an advanced reduction using the noise filter in the red channel, since that was where the most noise appeared.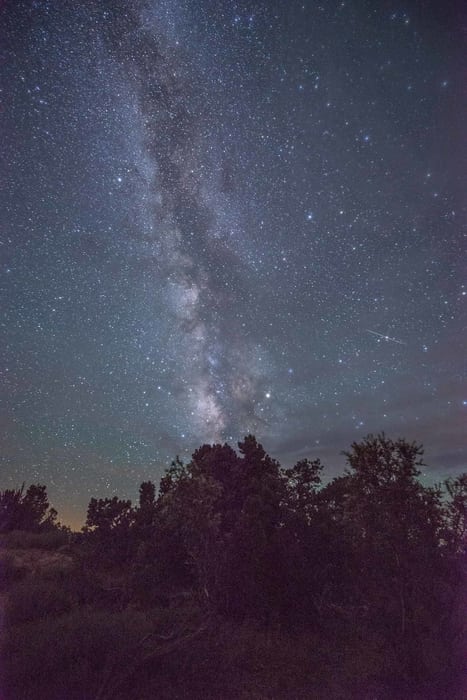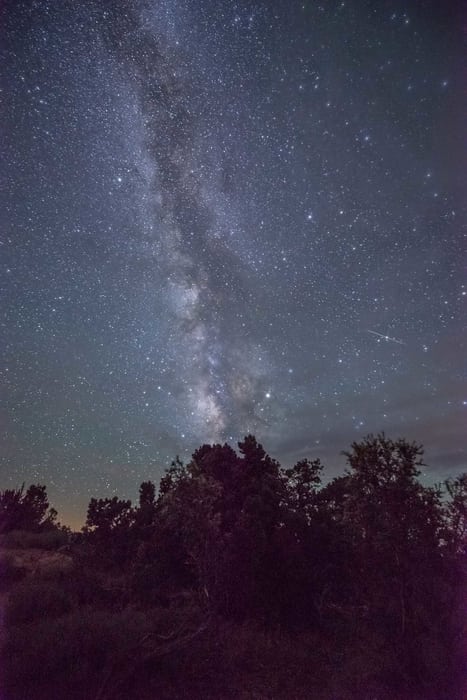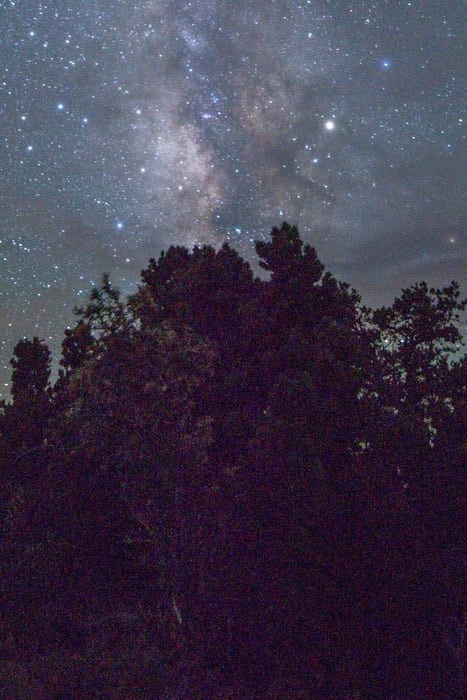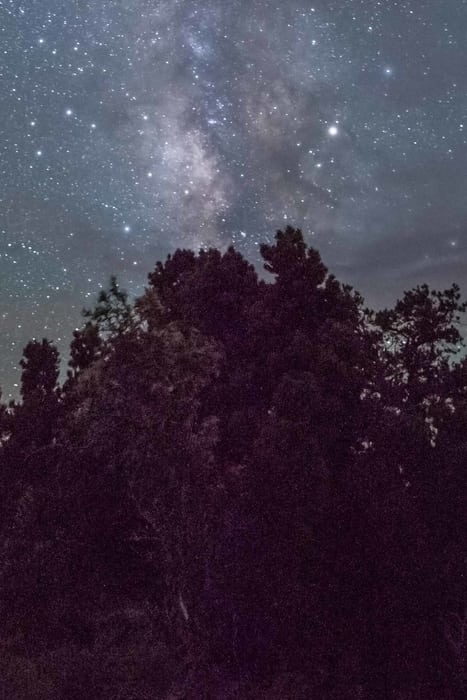 Before/After Photoshop Noise Reduction
The results of the Photoshop and Lightroom noise reduction processes are very similar, but if you analyze the comparison photos, you can see more detail where I used Photoshop's advanced noise reduction.
As part of the Topaz Noise removal, I applied a more aggressive color noise reduction and set the "Reduce Lens blur" slider as high as possible to extract the greatest amount of detail.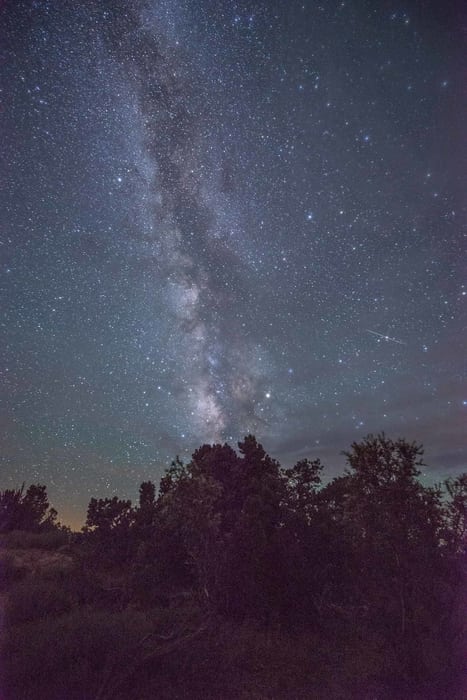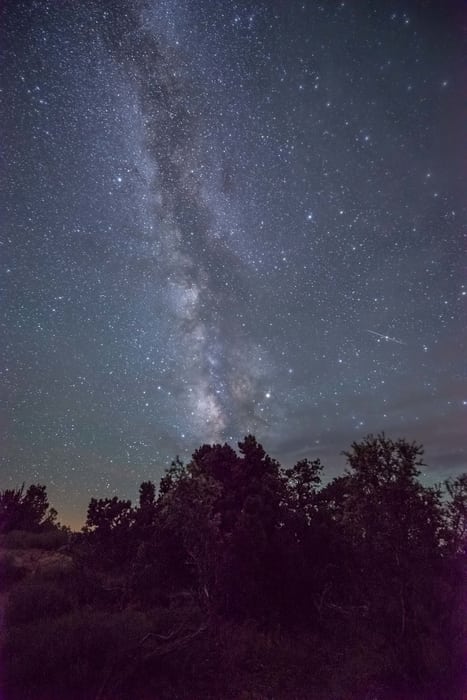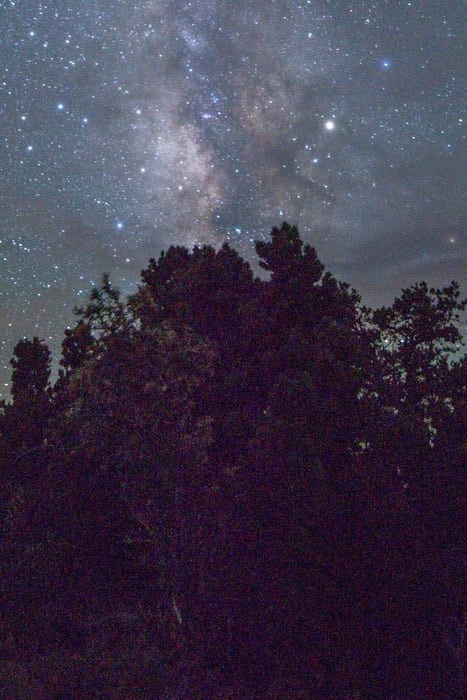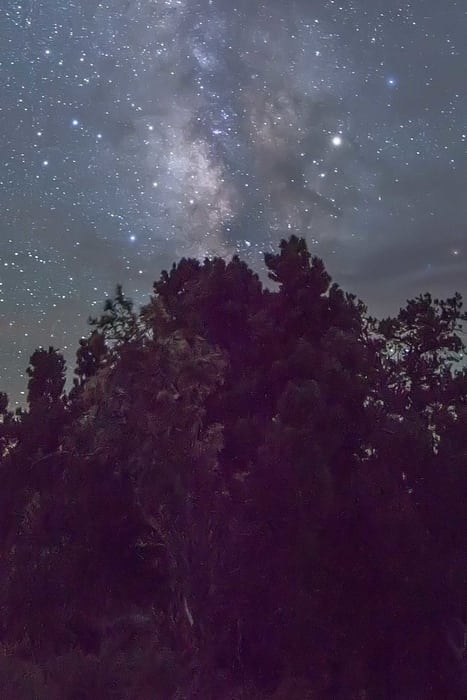 Before/After Topaz Noise Reduction
Working with Topaz enables you to use simple but effective presets. You also have the option of adjusting the opacity and adding layers with more adjustments to refine the detail if it's necessary. Both are features that I like a lot.
But without a doubt, my favorite Topaz feature is its "Reduce Lens blur" mode when it comes to reducing noise on skies. In all the tests I performed, it consistently showed all the stars in perfect detail while removing all residual noise.
During my normal editing process, I always do noise reduction in LR before making a more selective reduction through Noiseware in Photoshop.
In this case, I performed noise reduction in Noiseware by starting with the profile "Strong Color noise" and later fine-tuning the setting using the different sliders.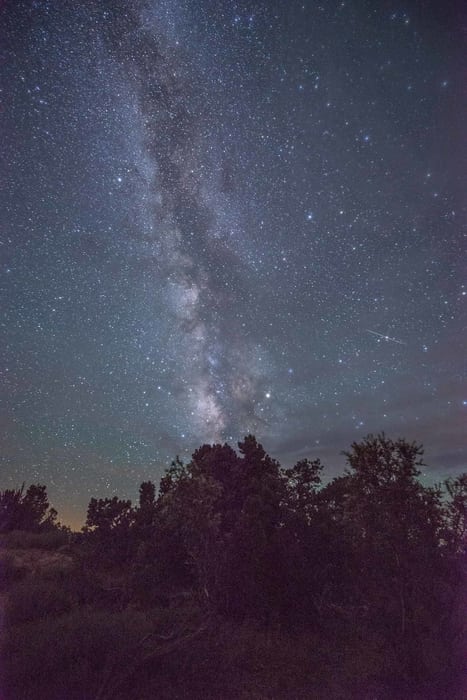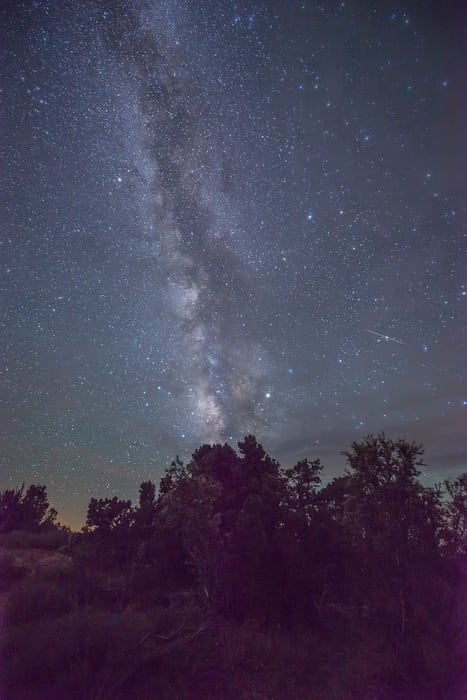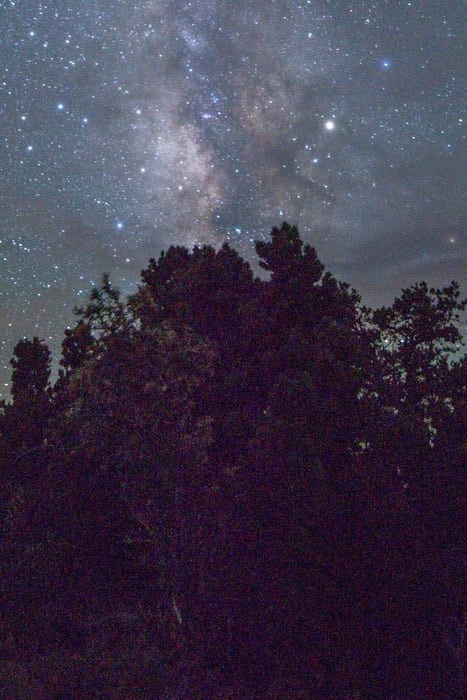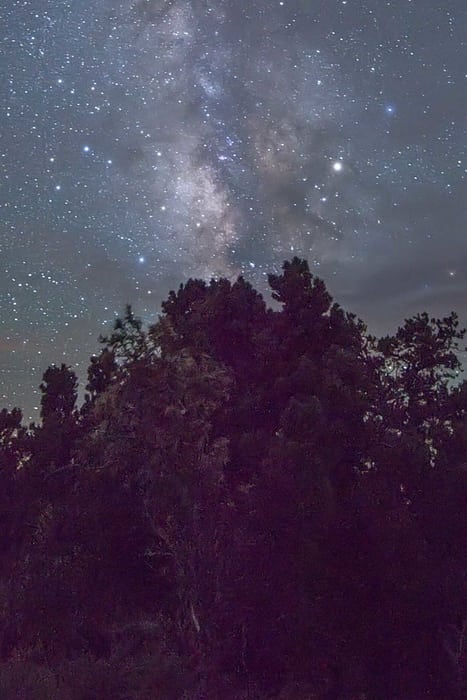 Before/After Noiseware Noise Reduction
In terms of the main pros of Noiseware, I would highlight the speediness of several default modes and the great tonal and contrast recovery.
For cons, on the other hand,  although it is not a real disadvantage, it is that the results are much better when you use Noiseware along with LR and PS noise reduction.
In order to reduce noise in Luminar, I applied an intense color noise reduction since I could see that it was very effective without excessively washing out the image, and applied a slight luminance noise reduction.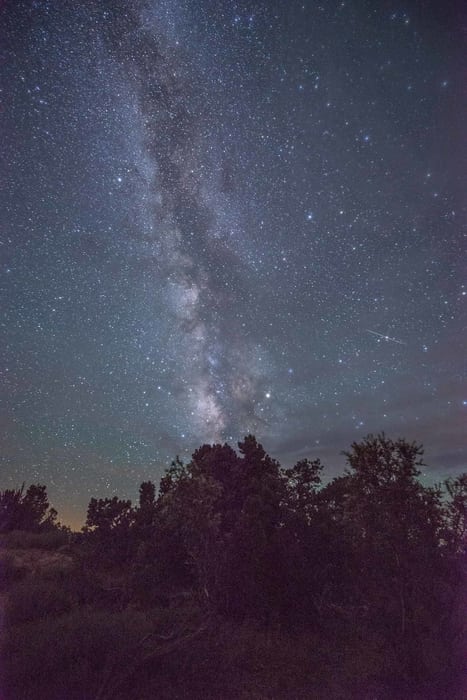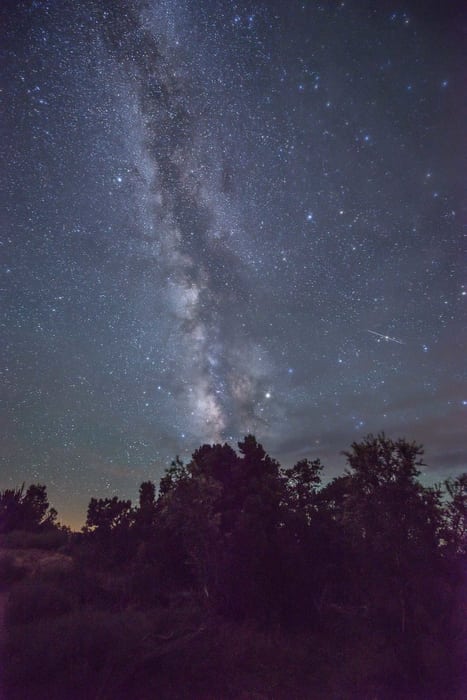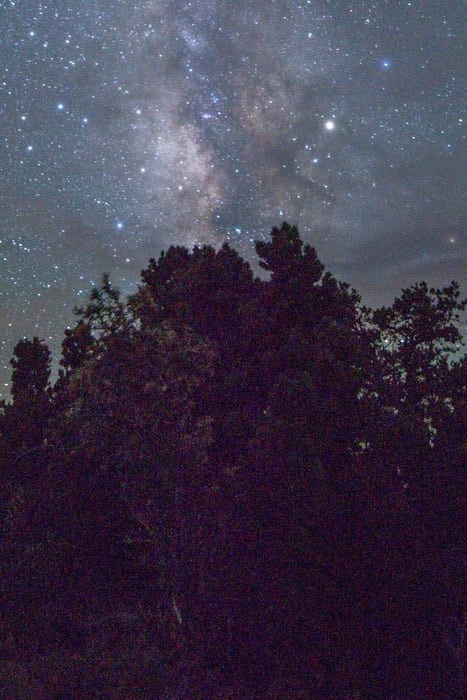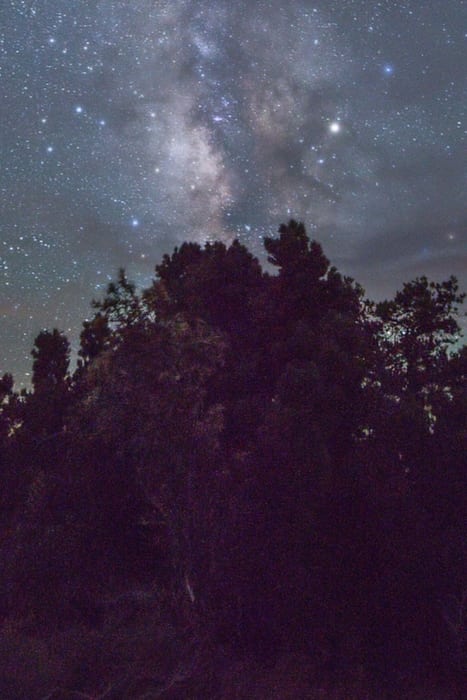 Before/After Luminar Noise Reduction
I was surprised at how much noise was reduced in the photo while still retaining the details of the image.
The only cons I can see in the Luminar noise reduction process is a star-elimination side effect when I move into higher values of luminance noise reduction.
Removing noise with Dfine 2 is more or less quick and simple, although there are several aspects that I do not like:
The automatic noise analysis of the noise is not very accurate and I ended up doing it manually.
The local adjustments through circles are applied too generally and you have to spend a lot of time tweaking them.
The edge conservation mode pulls out too many artifacts.
The Jpeg artifacts reduction has no real effect.
The banding elimination washes out too much detail in the photograph.
The zoom is small and slow.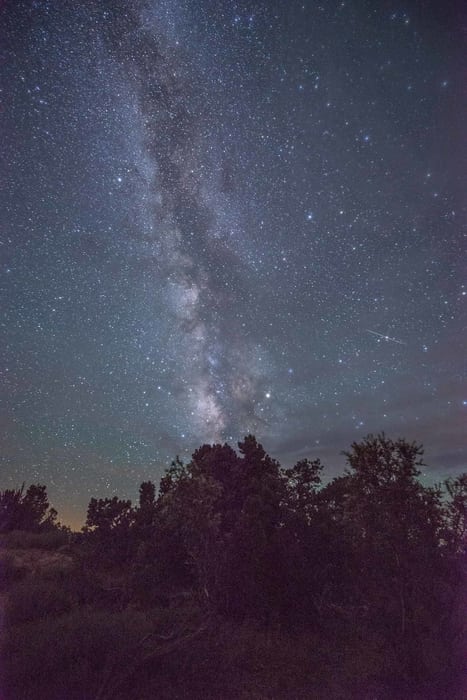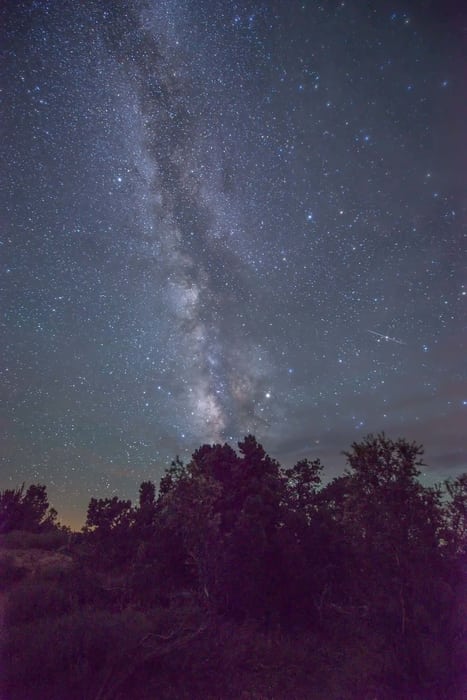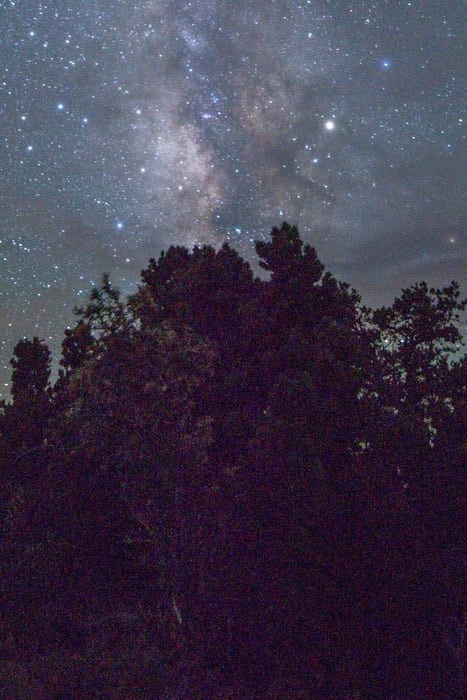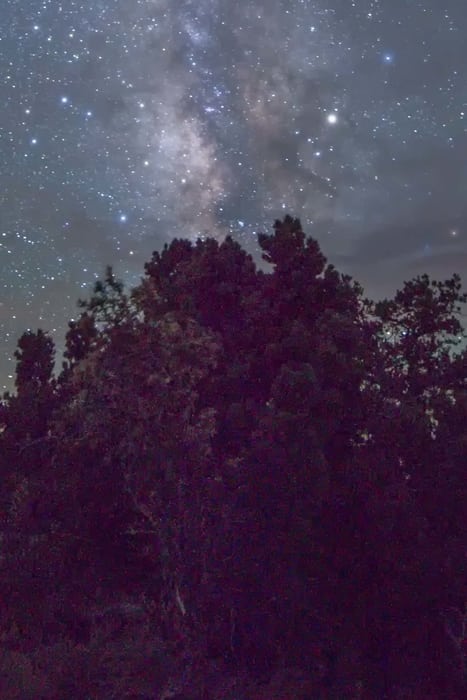 Before/After Dfine 2 Noise Reduction
I wouldn't use it on its own to get rid of noise, although you can use it as a complement to the LR and PS noise reduction if you already use the Color Efex Pro package.
To remove the noise in Capture One, I moved the single-pixel reduction slider to the top right, applied a stronger color noise reduction and a small level of luminance noise reduction.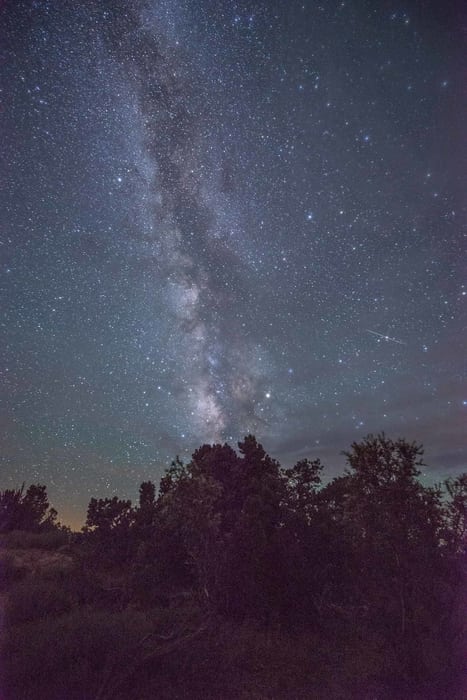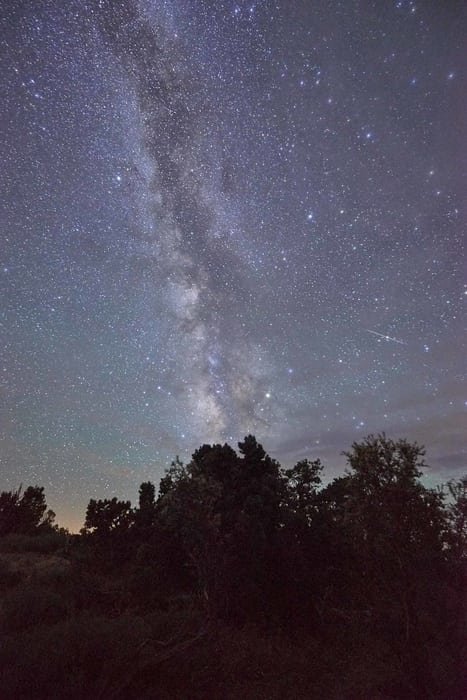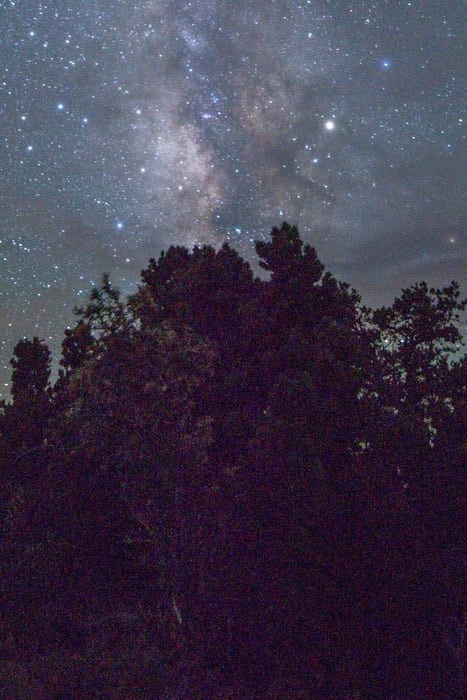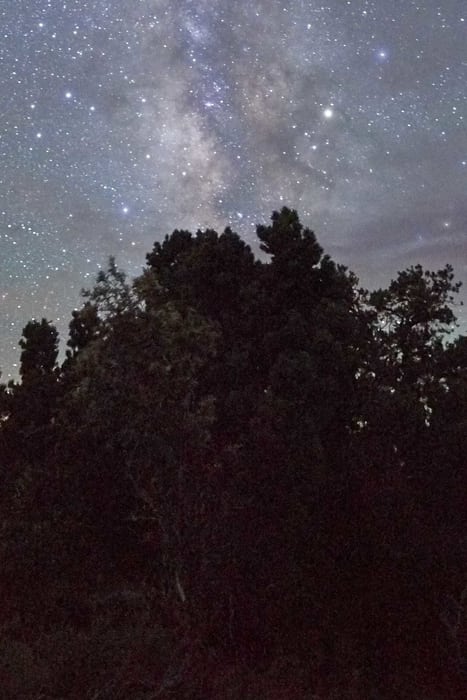 Before/After Capture One Noise Reduction
My thoughts on this software are that it's complex to use and takes time to load the before and after. However, I do like the single-pixel slider, which automatically removes all the defective pixels and generally reduces noise while retaining a lot of detail.
What I certainly loved about Capture One is the color noise reduction, which completely eliminated the color bands and blotches, and provided the image with very natural color. I would venture to say that it's the best color noise reduction software of all the ones tested.
To reduce noise in Noise Ninja, following the noise reduction that I applied in the other software, I made a stronger color noise reduction and a slightly softer luminance noise reduction.
I also used the "defringe" slider to avoid halos when I tried to recover more detail.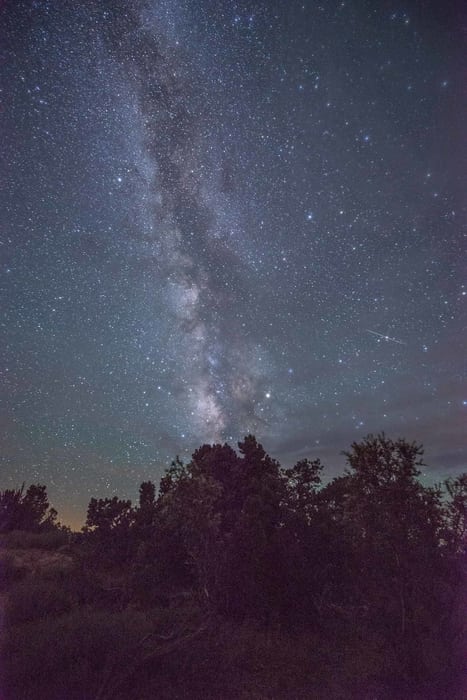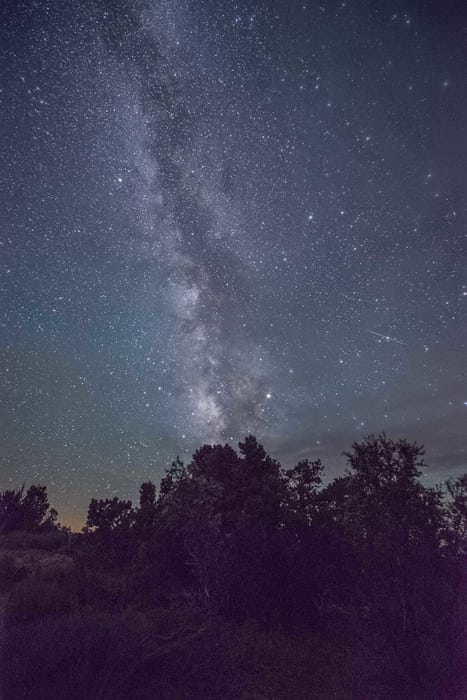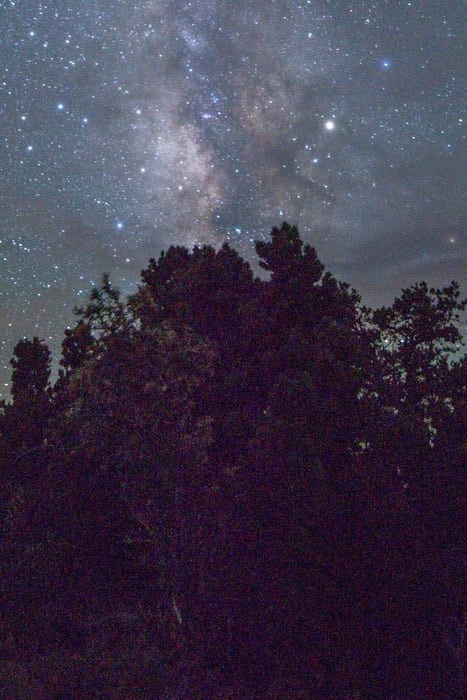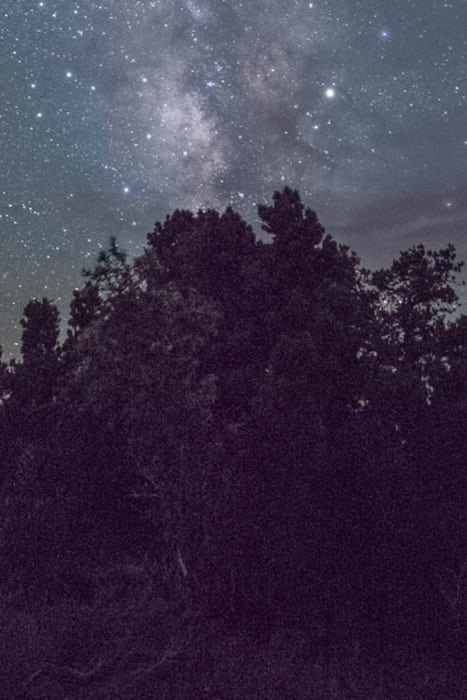 Before/After Noise Ninja Noise Reduction
What I liked most about Noise Ninja is that it's very easy and intuitive to use, and it loads the settings extremely fast. What I liked the least was maybe the loss of contrast, especially when compared to the other software.
To reduce the noise with Neat Image pro, I applied a considerable level of luminance noise reduction and a strong recovery of detail.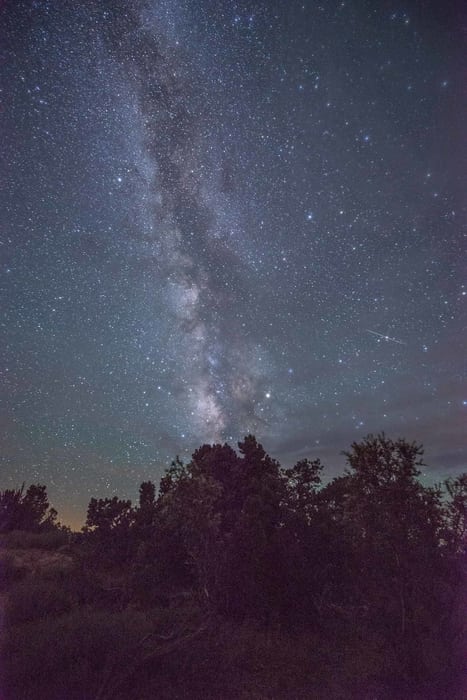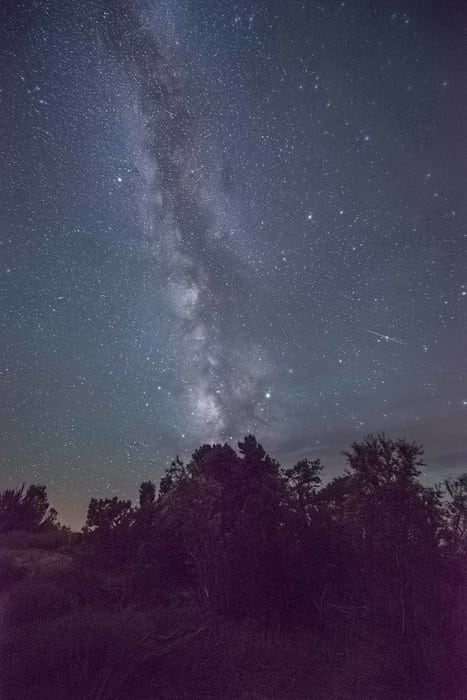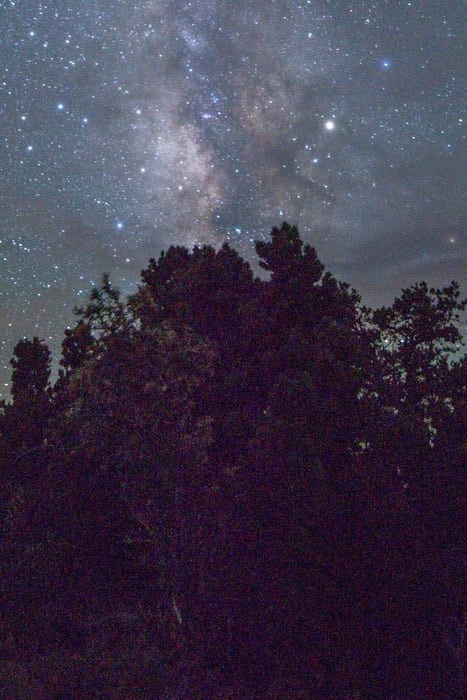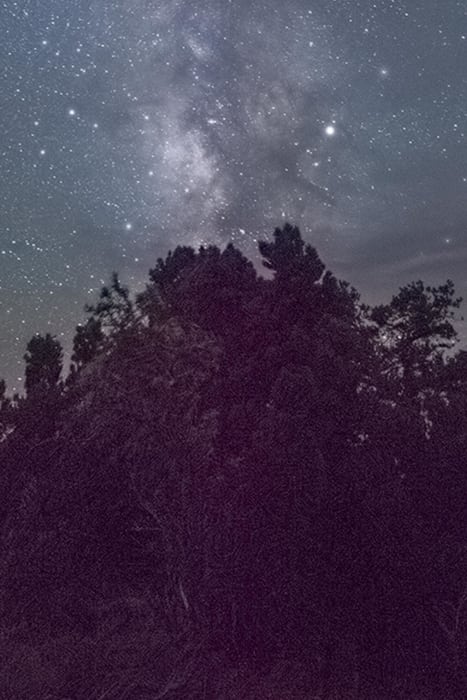 Before/After Neat Image Pro Noise Reduction
What I liked the most is the variety of options it has to fine-tune the noise reduction. However, it gives too much impractical information, the before/after zoom is messy, and it is extremely slow when loading settings.
In DXO Photolab there are two options to reduce noise:
On any type of file other than RAWs: The noise reduction is very limited, with two simple adjustments of luminance and color noise, which are not very effective.
On a RAW file: the popular PRIME reduction, which includes more sliders such as a "low freq." slider to control the detail or a slider to eliminate the dead pixels, although, with the latter, I didn't get great results.
Before/After DXO Photolab Noise Reduction
Results of the graphic test
After comparing more images with the different noise reduction software and carefully analyzing the graphic results, these were my conclusions:
The best color noise reduction software is, without any doubt, Capture One. All you need to do is to review the test images to see it at a glance. Not only does it effectively eliminate all the color banding, but it also shows a very natural color.
Just a caveat about Capture One. In Northern Lights pictures, it can change the color of the Aurora and spread this color around the edges.

Color Noise Reduction with Capture One. 4 sec, F/2.8, ISO 6400

The reduction seems correct, but if we zoom in at 100% to look at one of the edges where this Aurora color is located:

Color extended over the edges using

Capture One's noise reduction for 

Northern Lights. Zoom 100%

You can see how the green color spreads over the edges. I consistently saw this issue in all my Northern Lights images when reducing noise with Capture One.
Just so you can draw your own conclusions, below you will find the graphics test of all the noise reduction software used on the previous photo, with a 100% crop image to see the reduction in more detail.

WHAT NOISE REDUCTION SOFTWARE OR PLUGIN SHOULD I USE?
As you can see after the previous comparison, the best noise reduction software does not exist.
There's not a top noise reduction plugin we can proclaim as a clear winner. Each kind of software has its own pros and cons.
Choosing the best noise reduction software will depend on many factors, such as the type of photography you do, the workflow you follow, and your budget.
Just as general advice, I would suggest:
If you don't use any photo editing software and Lightroom exceeds your budget ($9.99 per month), you can start with a cheaper photo editor that includes noise reduction tools, such as Luminar, which has a fixed price of $69.
ALL plugins and software covered in this article offer free trials, so you can download the different plugins, test them with your own images, and choose the plugin that best suits your needs.
What do you think the best noise reduction software is?
If you use any other plugin that we didn't mention, please leave a comment so we take it into account in future updates. Thank you!
P.S: If noise reduction software seems overly complicated for you, you may be interested in our article on phone applications to reduce noise on iPhone and Android.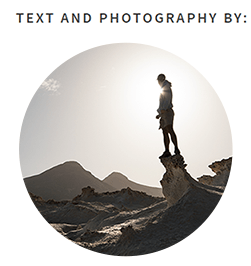 Don't miss out...