15% OFF Topaz Labs with the code CAPTUREATHOME15
15% OFF with the code CAPTUREATHOME15
In this Topaz Gigapixel AI review, I'm going to show you everything you need to know about this software; from what Gigapixel AI is to how to use it to enlarge photographs without losing detail in a very easy and efficient way thanks to the Artificial Intelligence used by Topaz Labs.
There are many reasons why you may need to upscale your images, from increasing the quality of your cropped files or your low-res smartphone/drone camera photos to restoring old or scanned images. Regardless of your goals, enlarging images with Topaz Gigapixel AI is in a different league compared to other photo enlargement software.
My experience using Gigapixel AI to enlarge images has always been quite positive, first upscaling my old files and cropped images, and secondly transforming quality Hi-Res files that I needed for large prints.
To help you get the best results, in this guide I'm also walking you through the process of upscaling images using Gigapixel AI in its two versions: the Standalone, and the new Gigapixel AI Photoshop Plugin.
Keep reading to know all the secrets of enlarging images with Gigapixel AI and take a peek at our special Topaz Gigapixel AI discount!

What is Topaz Gigapixel AI?
Topaz Gigapixel AI is a photo enlargement software that uses Artificial Intelligence to create quality and more detailed upscaled images. It's generally considered in the photography community as the best upscaling software in the market.
The lack of detail in upscaled images has always been the main issue of traditional photo upscaling software. Topaz Gigapixel has been working on this issue for years to develop better-resizing algorithms, and the update with the latest Artificial Intelligence is a game-changer.
Gigapixel AI can recognize detail and structures in low-resolution files and turn them into sharper and clearer upscaled images, keeping the original detail and resizing your images up to 6x.
Topaz Gigapixel AI for video is no longer available since Topaz Labs has developed another piece of software called Video Enhance AI aimed specifically at upscaling videos.
This is a great short video by Topaz where they explain what Gigapixel AI is and the main tools of this software:
How to use Topaz Gigapixel AI?
Although this software could seem complex, Topaz Gigapixel AI is actually super simple and easy to use. In this section, I'm going to show you how to use Topaz Gigapixel AI following some basic steps:
Download and install Topaz Gigapixel AI: Go to the Topaz Labs website (Link here) and choose your Operating System; Topaz Gigapixel AI is available both for Windows and Mac OS. Download the installation file and run the installation procedure. This process could take some time due to some automatic downloads and updates needed to complete the installation.
Once the previous process is finished, Topaz Gigapixel AI Standalone will be installed in your applications. The Gigapixel AI plugin for Photoshop will also be added automatically. If you have any issues with this process you can check the Topaz troubleshooting page.
Run Topaz Gigapixel AI, log into your Topaz Labs account, or try the Gigapixel AI free trial for 30 days.
*Important tip: As recommended by Topaz Labs, use Gigapixel AI after finishing the post-processing to avoid any extra editing after upscaling your images. Also, keep in mind the high Gigapixel AI requirements needed to run this software in case you're using an old PC/laptop.
Now, let's see in more detail how to use the Gigapixel AI in the two main versions:
Using Topaz Gigapixel AI standalone version
Before getting into the specifics, this is a brief summary of how to resize images using Topaz Gigapixel AI: 
Run Topaz Gigapixel AI Standalone version
Drag or open your files
Scale or Size the images
Choose the output format
Press start to begin the upscaling process
In this Gigapixel AI review, I'm going to show you different graphic examples. The first is this old image taken with a Canon 600d in Doha. The image has just some basic editing with a small noise reduction applied in Camera Raw.
This is the interface of the Topaz Gigapixel AI Standalone version. As you can see, it's very user-friendly and straightforward as other Topaz Labs pieces of software:
The first step in the process is to open or drag your file/s. Topaz Gigapixel AI supports .png, .tiff, .jpeg, and also, many different types of RAW files like DNG, .ARW, or CR2.
Topaz Labs recommends converting your RAW files to .tiff in order to avoid any misreading issues with other pieces of software. Gigapixel AI also includes a Batch Processing function so you can enlarge multiple images at the same time to simplify the process.
PREVIEW OPTIONS
In the upper right corner, you will see a toolbar with the following options:
Zoom in to your images to check and analyze the changes made with more accuracy.
Click on Original to switch and compare between the original and the processed image.
Click on View to change the view mode between Single view or Side by Side View.
Enable Preview to see the processed image.
MAIN RESIZING OPTIONS
On the right side of the interface, you'll find the main settings to upscale your images:
Use the Navigator to see the selected zoom and analyze how the image is processed in different areas.
Unclick the Auto-Update Preview if the software is running slow while playing with the different adjustments. Once you are ready, click on "update" to visualize the changes.
Crop your images if necessary with the latest Gigapixel AI update.
The next step is to select resize mode to upscale your photos to the desired size. There are three different options to input the desired dimensions:
Scale: choose the desired scale up to 600%
Width: Choose the desired width of your upscaled image
Height: Select the required height of your upscaled photo
Face Refinement: Gigapixel AI includes an image recognition option offering precise face enlargement.
AI Models: There are three different Gigapixel AI models to get the best results depending on your photos:
Architectural works better with strong lines such as cityscapes or building photos.
Standard performs better with landscapes, animals, nature, and portraits.
Compress is aimed at old and low-resolution images.
A nice starting point is leaving the Auto-detect settings enabled and adjusting the below settings manually to obtain better results:
Suppress Noise: to reduce the digital noise that can appear in the scaled photo. Don't overdo it to avoid digital artifacts and other unnatural results. (*For better results, I recommend denoising the image first using Denoise AI as explained in our Denoise AI review.)
Remove Blur: reduces the blur created by enlarging the files.
SAVING YOUR UPSCALED IMAGES
Click on Save Image to change the output settings:
Image format
Filename
Save directory
Color profile
And now you can check out the results: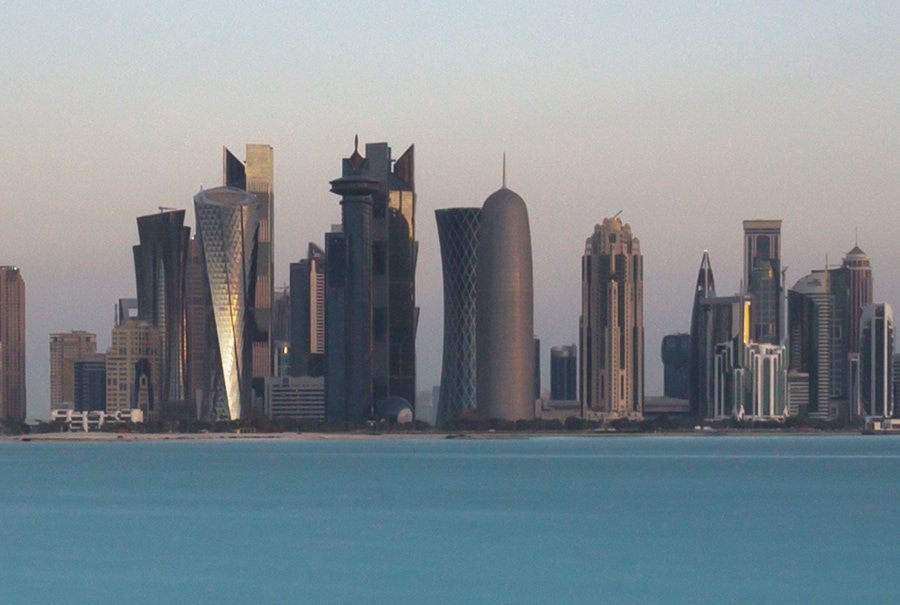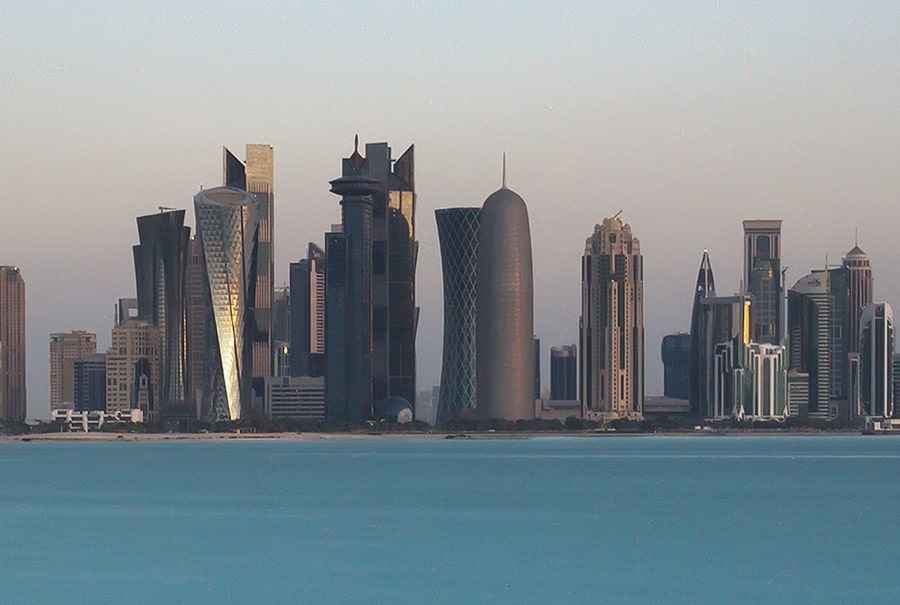 X2 Upscaled using Gigapixel AI Architectural Mode
Using Topaz Gigapixel AI as a plugin for Photoshop
Resizing photos in Photoshop with Gigapixel AI is now possible thanks to the new Topaz Labs update that includes a Gigapixel AI Photoshop Plugin.
But who is the winner comparing Gigapixel AI vs. Photoshop? Photoshop already includes a tool to upscale images, so why do we need another piece of software? The answer is simple: the method used by Photoshop to enlarge photos is a traditional process that falls behind compared with the Artificial Intelligence used by Gigapixel AI.
To do the Gigapixel AI Photoshop Plugin review, we're using this image taken in Kamchatka with an old mobile phone; an LG G5 with a 16MP camera. Smartphone cameras are constantly evolving, but would you be able to resize your iPhone photos with Gigapixel AI? Let's see if it's possible!
To enlarge your photos in Photoshop using Gigapixel AI, follow these simple steps:
Open your image in Photoshop.
Go to File > Automate > Topaz Gigapixel AI
Make the adjustments as described above in the Gigapixel AI Standalone Version section.
Save your image and wait patiently until the process is completed and imported into Photoshop. Remember that the larger the scale the longer the process will be.
The advantage of using the Gigapixel AI Photoshop Plugin is that the software automatically creates another layer with the upscaled photo. This is quite helpful to mask out any possible artifact created by the software after the enlargement process.
Now Let's take a look at how Gigapixel AI upscales this low-resolution image to a file that's 4 times as big: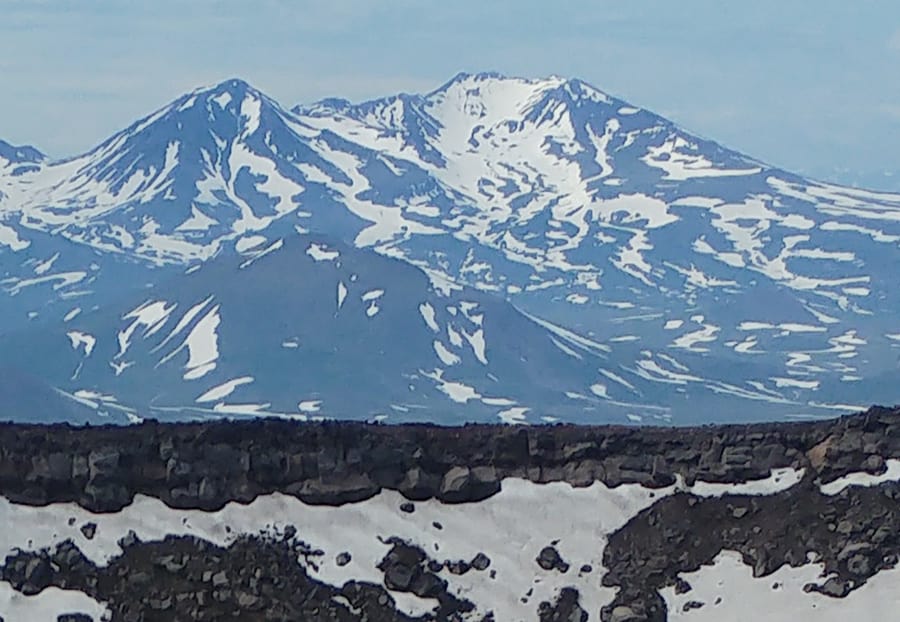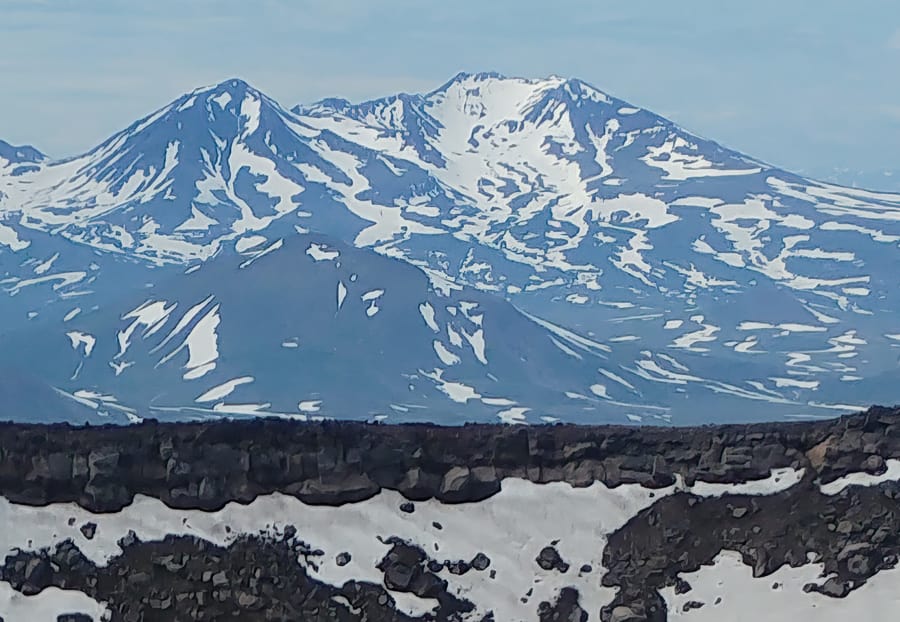 Image Upscaled using Gigapixel AI Standard Mode
Here you can see a comparison between the different AI modes included in Topaz Gigapixel AI: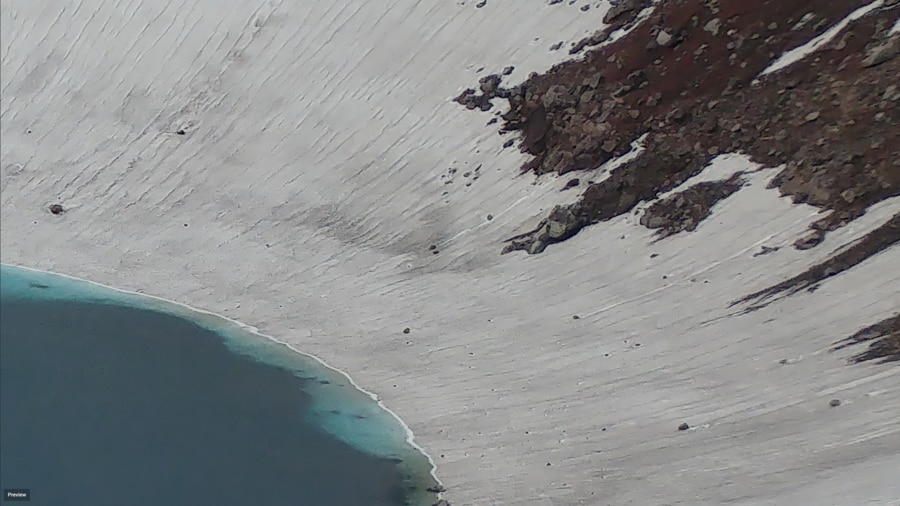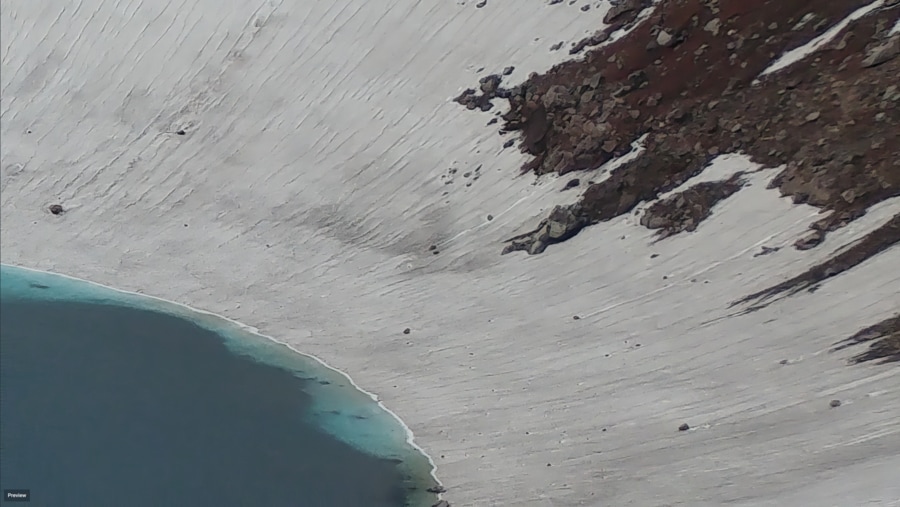 Difference between the Gigapixel AI Standard Mode (Left image) and Compress Mode (Right image)
And now let's compare Gigapixel AI vs. Photoshop: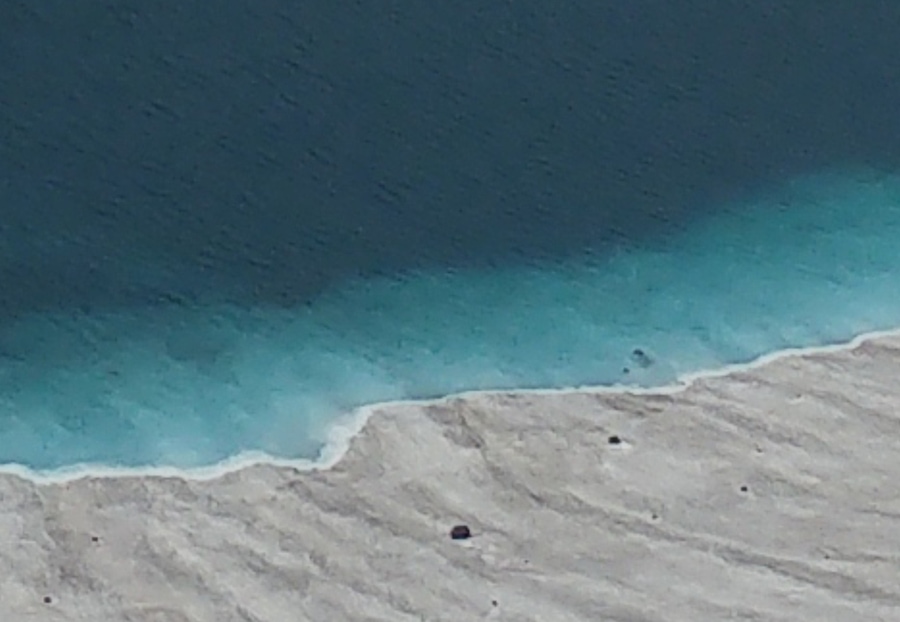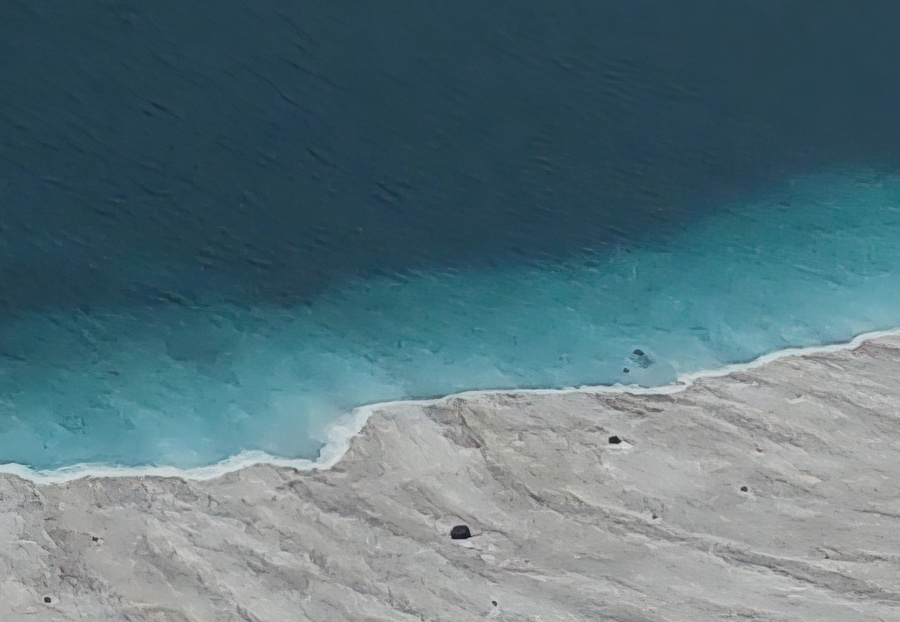 Difference between the enlargement processed with Photoshop (Left) and with Gigapixel AI (Right)
As you can see in the above example, the detail and quality of the enlargement is greater in Gigapixel AI vs. Photoshop.
As for other pieces of Adobe software, Gigapixel AI as a plugin for Lightroom is currently unavailable, although other Topaz AI software like Denoise AI or Sharpen AI do work with Lightroom .
Topaz Gigapixel AI before & after review
During this Gigapixel AI review, we've pulled apart piece by piece this revolutionary software, but the question is, is it really worth it?
To help you decide whether this is the right tool for you regardless of the type of photography you do, below you can find 3 different types of photos upscaled with Gigapixel AI.
In this first example, I'm using a photo of a kitchen using the Architectural model and, as you can see, the amount of recovered detail is quite impressive. You can almost see the words on the dishwasher!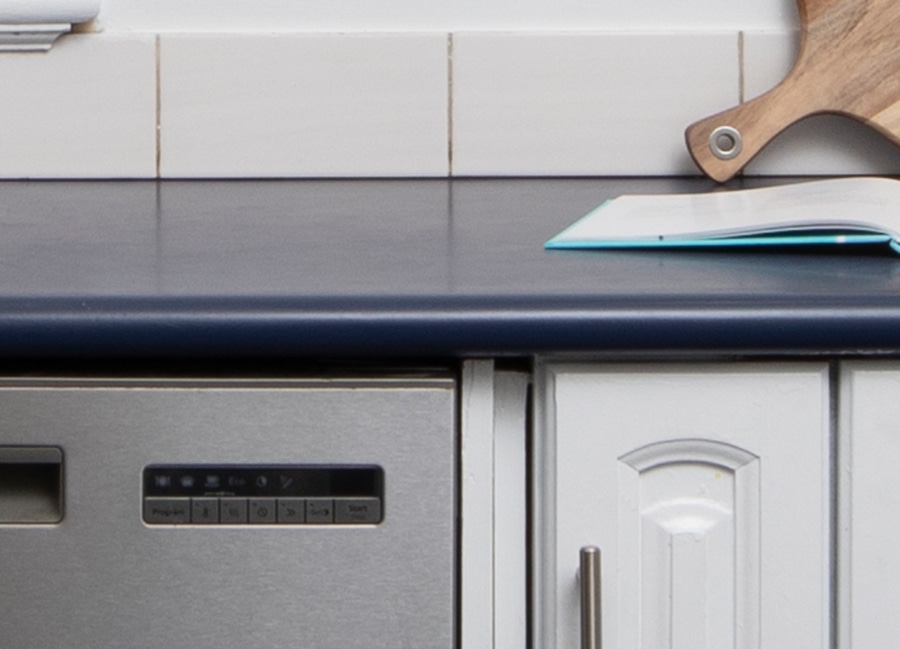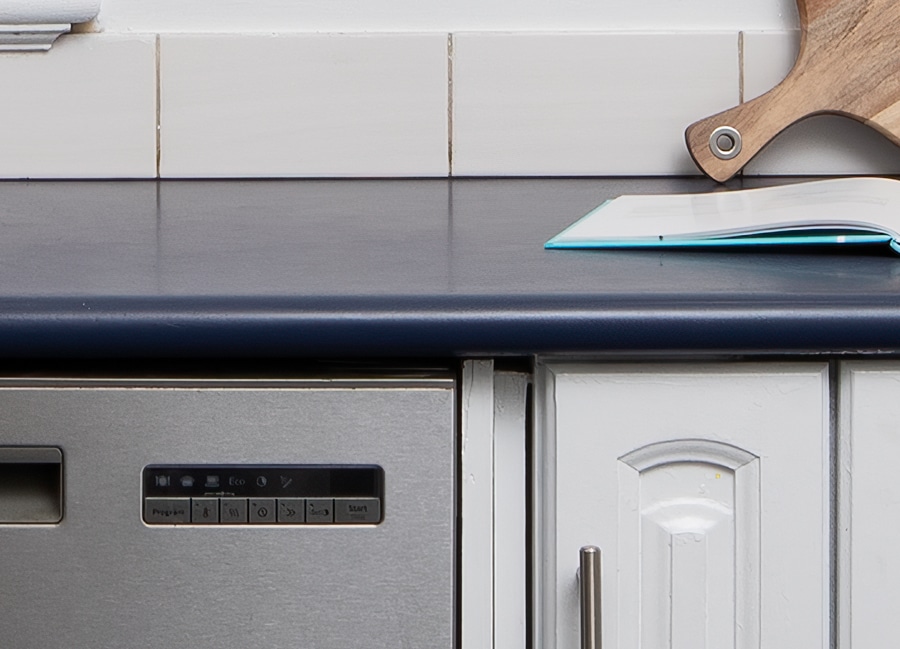 Upscaled using the Gigapixel AI Architectural Model
To analyze the Gigapixel AI face refinement in-depth, I've chosen this second example of a photo I took in Nara, Japan. There are plenty of people and it's an interesting example to see how AI improves faces and refines eyes. In some of them, it doesn't work properly but if you are using the plugin in Photoshop, you can simply mask out the areas where you don't need the effect. In general, Topaz Gigapixel AI does a pretty good job enlarging portraits.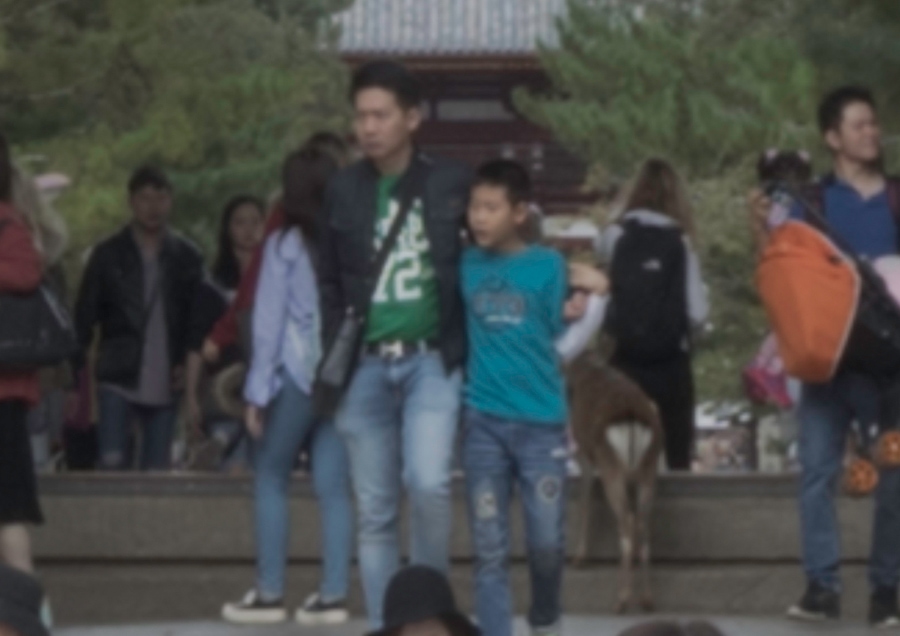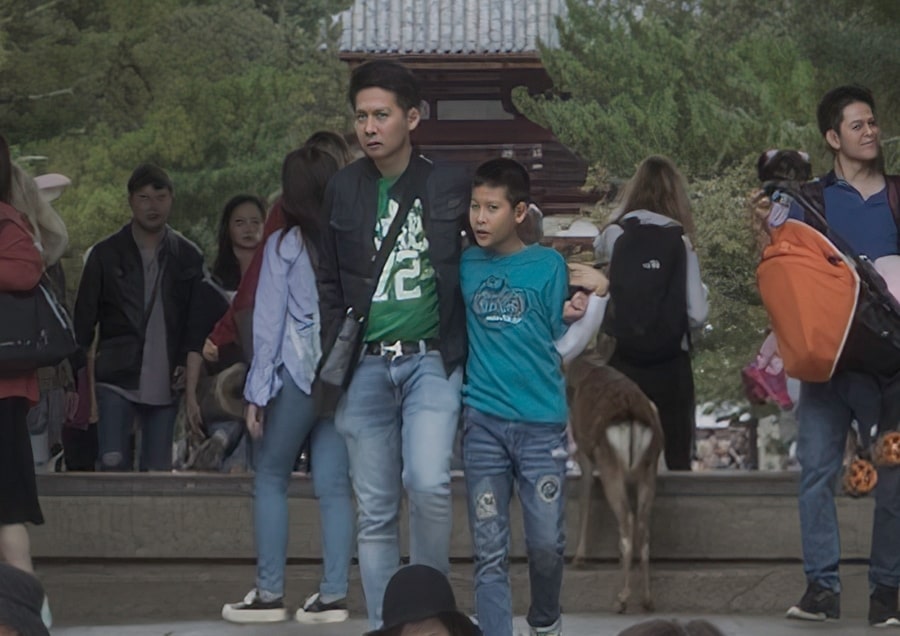 Upscaled applying the Gigapixel AI face refinement
In the last example, I'm testing how good Topaz Gigapixel AI is for wildlife photography. I'm using a photo taken of this little bird, a Superb fairywren (400 mm, f8, 1/800s, ISO 1600). I applied a 2x upscale and zoomed at 100%. The results are impressive with lots of details but it's also surprising the way that Gigapixel AI deals with digital noise.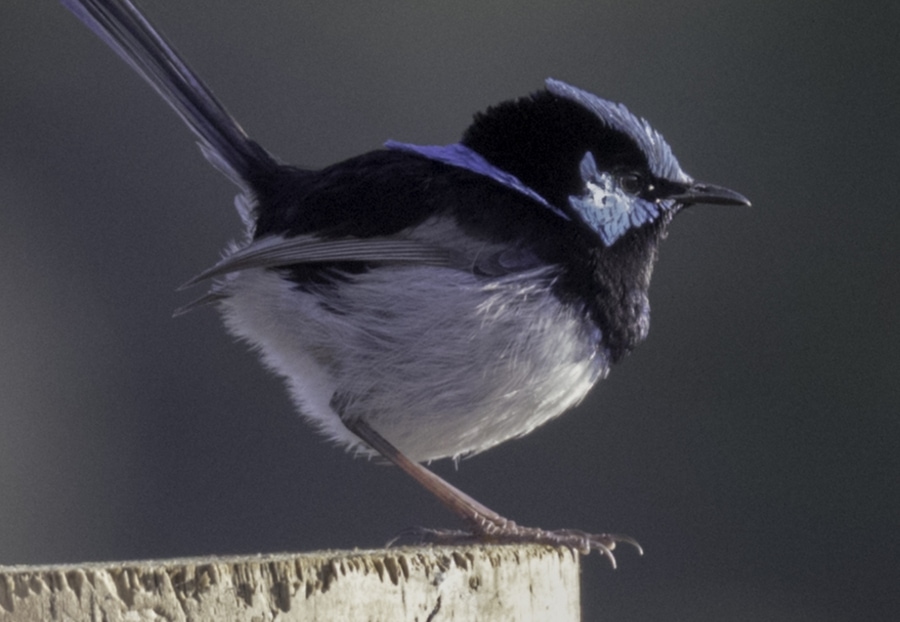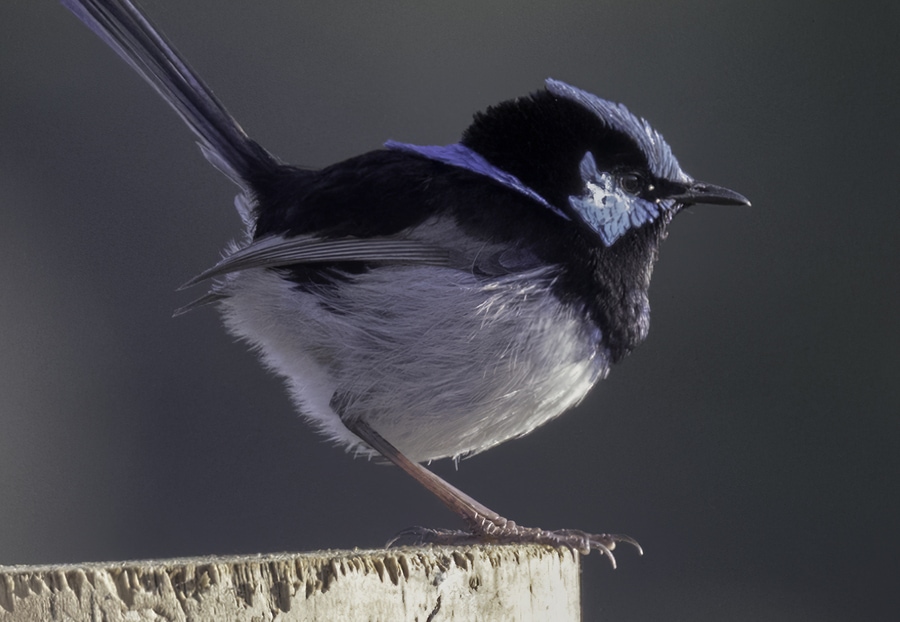 Upscaled using the Gigapixel AI Standard Mode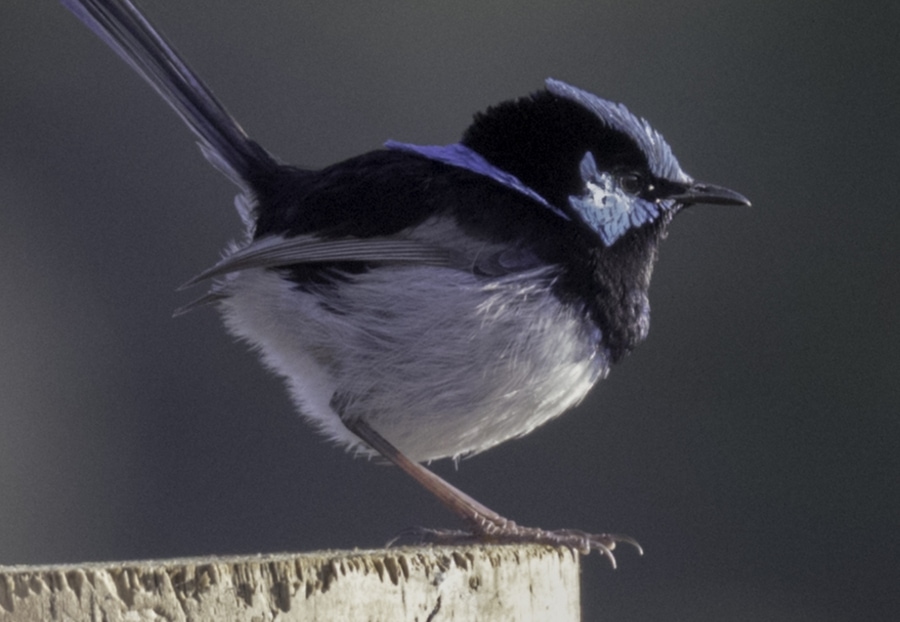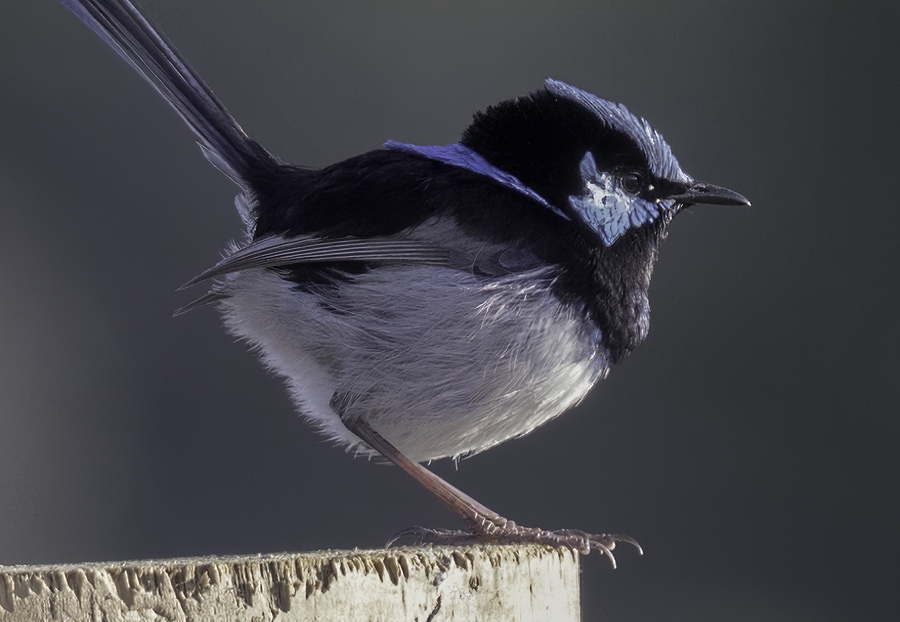 Better refinement after applying Sharpen AI to the upscaled image (Right)
To get even better results, I recommend using Topaz Sharpen AI after using Gigapixel AI to add an extra layer of detail and sharpness. If you want to know more about this other magical piece of software, check our Topaz Sharpen AI review!
My experience using Topaz Gigapixel AI
My opinion after using Topaz Gigapixel AI for quite some time is that Gigapixel AI is a powerful and innovative tool that makes up for a lack of quality photo enlargement software. The difference between Photoshop vs. Gigapixel AI for upscaling images is night and day.
I normally use Gigapixel AI when I want to print my old photos taken with cameras below 20MP and, thanks to this software, I can print files big enough to cover my client's requirements. This could be crucial for a lot of photographers who not only need to print old files but also low-res images taken with compact cameras, drones, etc.
Since the last update including the Gigapixel AI photoshop plugin, I've been using Gigapixel AI at the very end of my post-processing, simplifying my workflow and giving me the chance to fix those areas where the software creates artifacts or other unwanted effects.
One thing that still surprises me is the constant evolution of this software, which releases several updates every week. Topaz Labs has included a wide range of improvements in the most recent updates and, as they announced, there are many more on the way!
We are almost done, but before wrapping up, let's see, briefly, the Pros and Cons of Gigapixel AI:
Topaz Gigapixel AI review: What are the pros?
To sum up, these are the advantages of using Gigapixel AI to enlarge your images:
Enlarging your photos successfully without losing detail.
The new Gigapixel AI update allows you to enlarge multiple photos simultaneously with the "batch function".
User-friendly interface and straightforward process to upscale your photos.
Possibility of previewing the image before applying the adjustments.
Endless updates to improve results for different types of images.
Topaz Gigapixel AI opinion: What are the cons?
In my opinion, Gigapixel AI works fantastic, but there are somethings that Topaz Labs could focus on to improve the user experience:
Gigapixel AI can be slow and it demands high system requirements, so check the Gigapixel AI requirements beforehand if you are using an old computer.
The appearance of artifacts in areas where the AI is not able to identify the texture or element, like in smooth surfaces like water or clouds.
Software bugs in the new updates, although they're quickly fixed and the Topaz Laps team keeps you updated when the issue is resolved.
GIGAPIXEL AI DISCOUNT & PRICING
The price of Gigapixel AI is $99.99 for a lifetime license, which is fair considering all the tools and constant updates provided by this software.
You can also get Gigapixel AI at a 15% discount using the following link and code:

15% OFF Topaz Labs with the code CAPTUREATHOME15
15% OFF with the code CAPTUREATHOME15
However, if you're a serious photographer, my recommendation is to get the Utility bundle. This includes, in addition to Gigapixel AI, Sharpen AI, Denoise AI, and JPEGtoRAW AI; some of the best software using Artificial intelligence that will take your post-processing to the next level.
As of the time of writing this article, the Utility bundle is priced at a high discount, to which you can also add our Gigapixel Coupon Code to get an even better price!
You can check if the offer is still available here.
If you want to get more info about the other software included in the Topaz Bundle, you can also check my other Topaz Reviews:
Even though it's not part of the bundle, Topaz Studio 2 is also a great piece of software for editing your images.
Conclusion
Topaz Gigapixel AI does an excellent job enlarging images for printing, cropping, or for any other reason. The best thing is the great detail-preservation with no digital noise. However, don't overdo the effects, especially on smooth surfaces like water or clouds or you might found digital artifacts.
You can enlarge images with Photoshop, but the outstanding results of this software are undeniable when comparing Topaz Gigapixel AI vs other photo enlarging software. Also, the constant updates by Topaz make Gigapixel AI worth it, and this software will only keep getting better, as we've seen with other top-notch pieces of software from Topaz, like Sharpen AI or Denoise AI.
My experience using Gigapixel AI is quite satisfactory and hopefully, you'll find this Gigapixel AI review helpful when you need to enlarge your images with maximum quality.
Finally, don't forget that you can try Gigapixel AI for free with the 30-day free trial and get 15% OFF your purchase using our Topaz Gigapixel AI discount code.
If you still have any questions about Gigapixel AI, please feel free to leave them in the comments!