Who wouldn't like traveling to Cuba for the next 15 days? Its peculiar political situation, together with its magnificent climate thanks to the Caribbean Sea, its rums and paradisiacal beaches, attract the curiosity of millions of tourists every year. The communist regime and the world blockade, which keep affecting today, have preserved the history of the country. A misfortune for the majority; a richness in a very pure culture that attracts the eyes of the whole world.
Cuba is that old woman whose wrinkles are not able to hide a huge beauty that tells us about her years of glory. A beauty that we could discover layer by layer, street by street.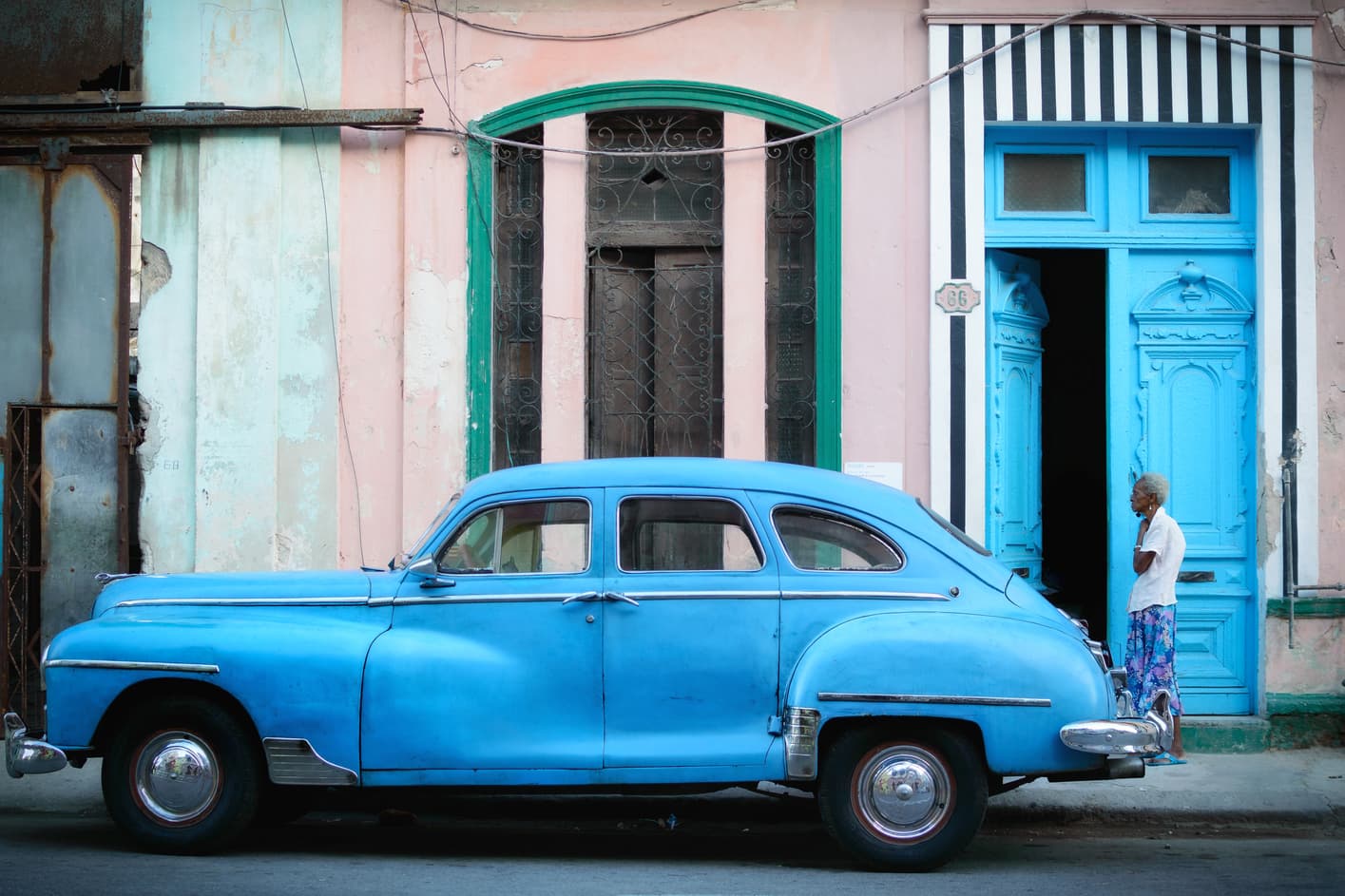 Cuba was a totally improvised trip. With just one month in advance, we decided to embark on this adventure. Traveling to Cuba has nothing to do with traveling to any other part of the world. You have to be prepared for a strong culture shock that will take down each of your beliefs.
reasons why should you travel to Cuba just right now
The Cuba of today is not the Cuba of yesterday and it will not be tomorrow's. We hadn't unpacked our bags after our trip to Cuba when they announced the death of the revolutionary Fidel Castro.
If there is a turning point in the history of Cuba after colonization, that is the Cuban Revolution of 1959. When in a fully capitalized world the island established a communist regime that lasts until today despite international pressure.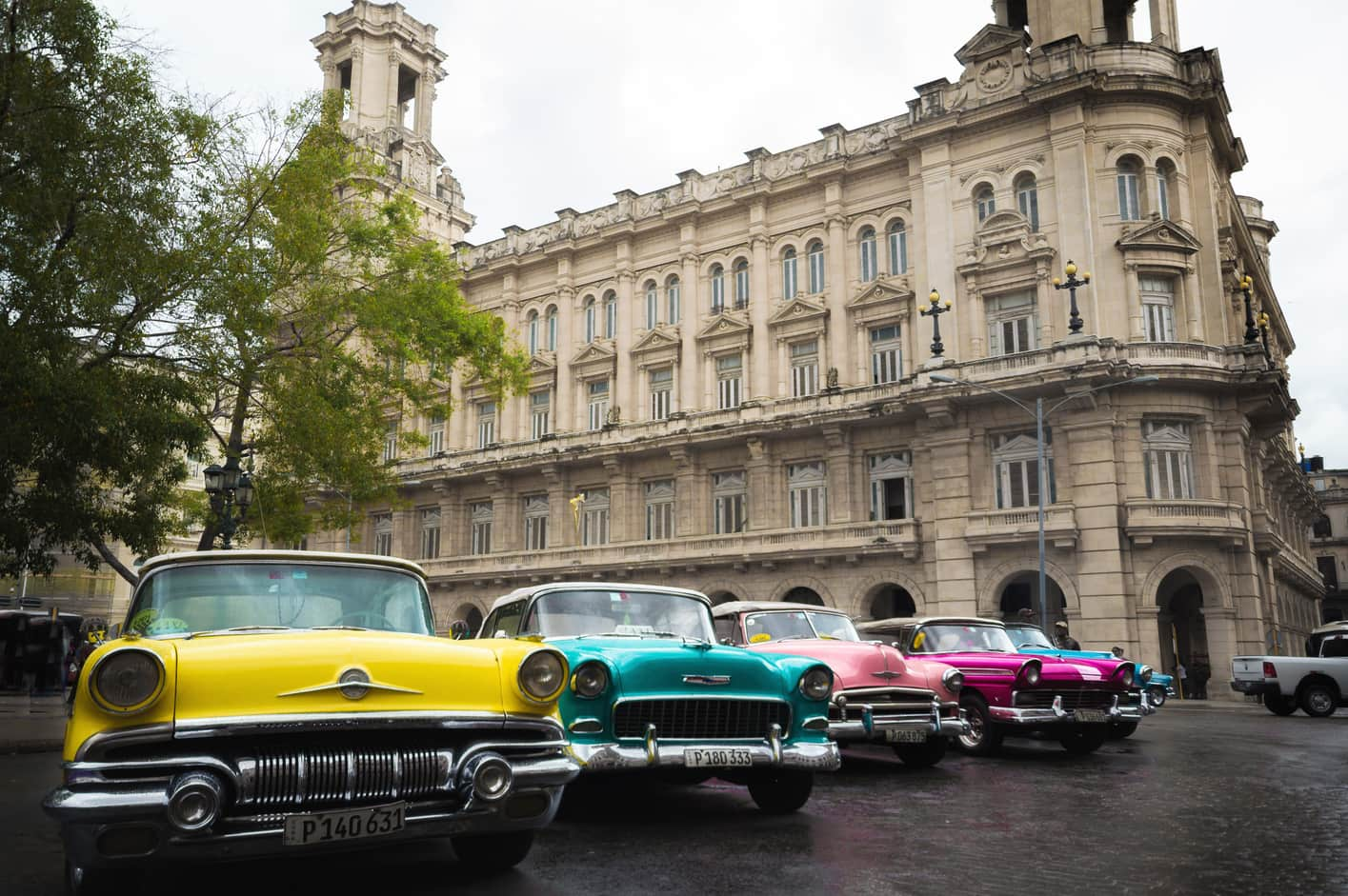 Already in Fidel's old age, and after the transfer of powers to his brother Raúl, there was an international openness and a slight approach to world capitalism. Now that Fidel is not here, the changes will be much faster. So if you want to travel to Cuba, do it now. Do not wait another day because the Cuba of the future will be another island in the Caribbean, or perhaps a theatricalized communism of what it was and will never be, used as a tourist attraction.
15-days North Cuba Trip Itinerary
The island of Cuba has two major cities, Havana and Santiago de Cuba. Both separated by almost 1000 kilometers. In 15 days it is impossible to travel the whole island thoroughly, so after buying tickets to Havana we decided to explore the entire upper half; leaving to know Santiago for a second visit.
Even so, in two weeks we left a lot of things to see from the north of the country. But we believe that our 15-day Cuba trip itinerary made the most of our days on the island and took us on a route of contrasts to learn about the reality of the Cuban people.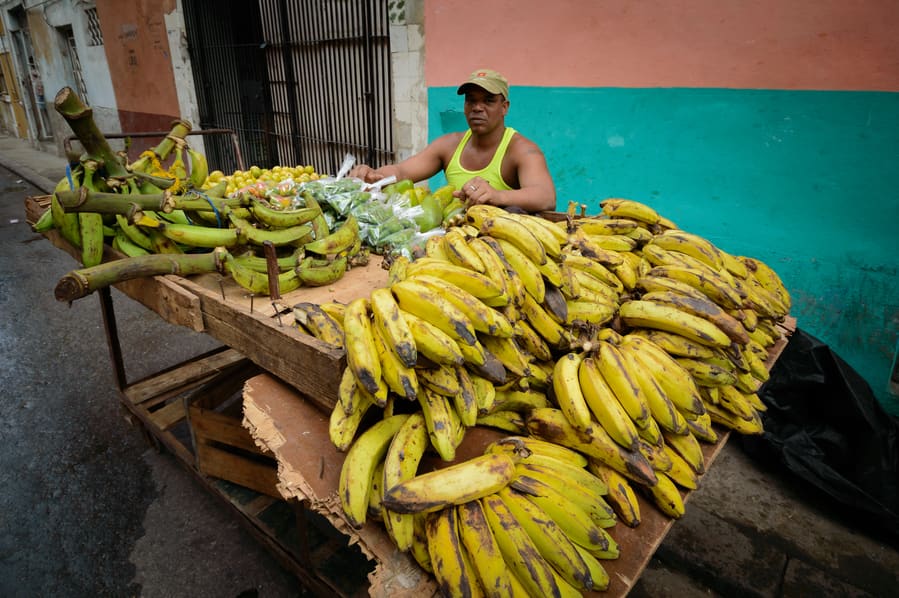 Despite having a defined scheme, we had a lot of flexibility during our trip, since we decided where we were going to sleep as we arrived at a new destination. This flexibility is highly recommended if you travel backpacking to Cuba, where it is very easy to find private houses offering  accommodation.
In this way we get to adjust the itinerary on the fly, according to tastes and incidentals; like the day we lost because I got sick. We only had a draft of the route drawn on a map and the first two nights of Airbnb in Havana.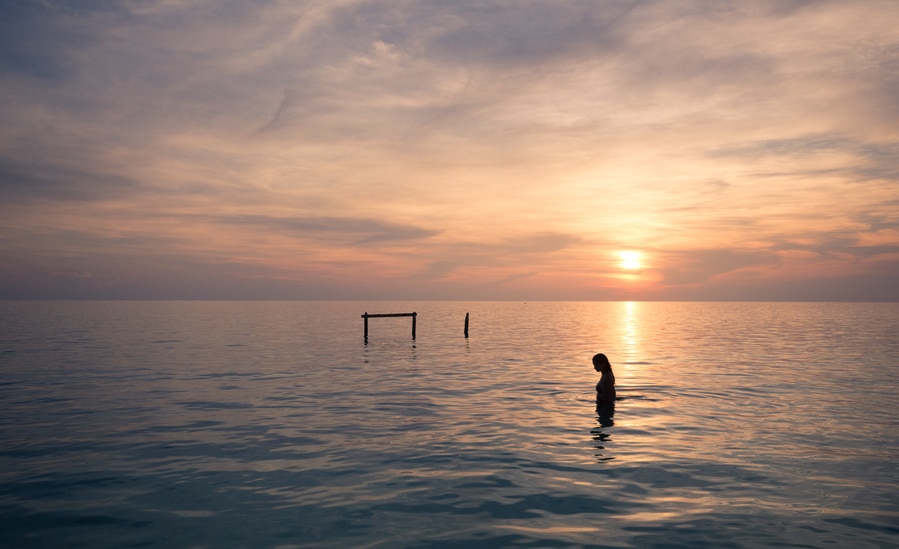 In this section, we tell you about our tour to the north of the island that you can take into account if you travel to Cuba for 15 days.
Havana
You will love it and hate it at the same time. Facades in ruins that in their past were luxurious mansions. Chaos and smoke. Authentic and banal life on its Malecon. Afro-Cuban culture. Havana is a museum trapped in time. You can not and should not leave it out if you visit the northern part of Cuba.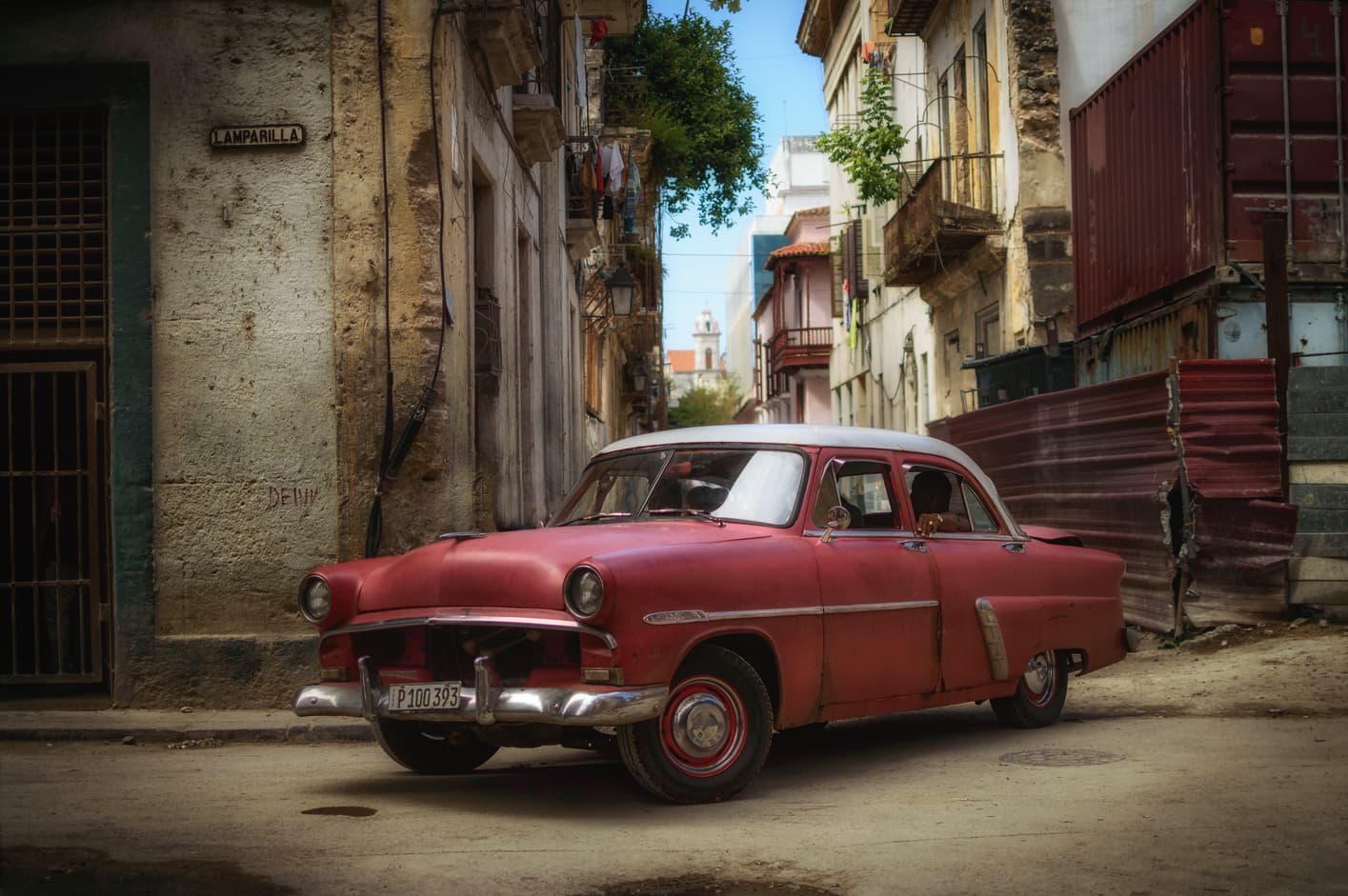 Old Havana
Stroll through Old Havana is to make a trip back in time. The old part of the city is the most tourist area of the capital. Among neoclassical jewels and historic squares, you will find the two most famous cocktail bars on the island. La Bodeguita del Medio and El Floridita, both very frequented by the writer Ernest Hemingway who popularized them with his acclaimed phrase: "My Mojito in La Bodeguita. My Daiquiri in El Floridita. "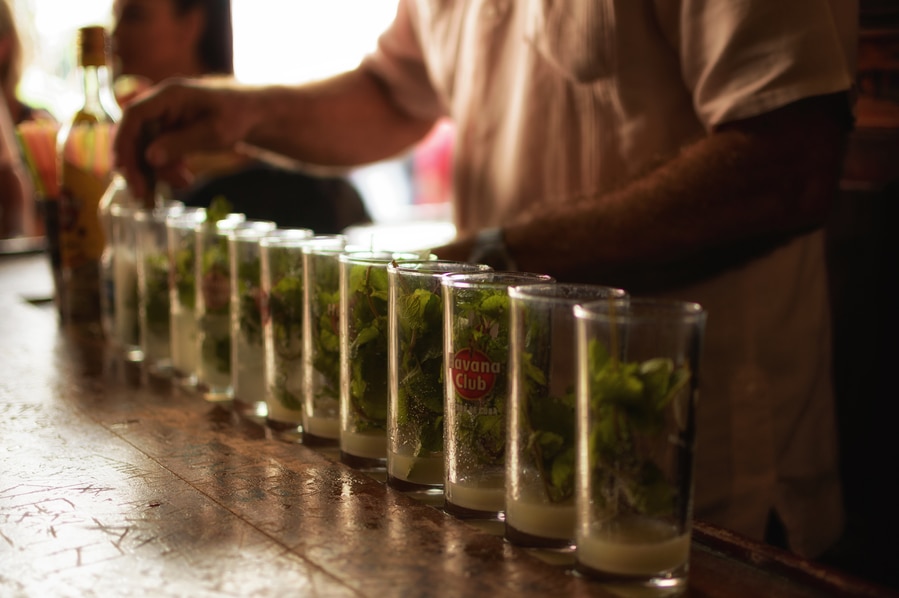 Apart from trying this two different concoctions, you will find a lot of good restaurants, like Doña Eutimia. Take into account that this area is more expensive than other areas of Havana.
centro habana
Although in this part of Havana there are some tourist sites, such as the Capitolio or the Museum of the Revolution, Centro Habana is the locomotive system of the city. Cubans live here and that is why it is the most authentic and original part of Havana.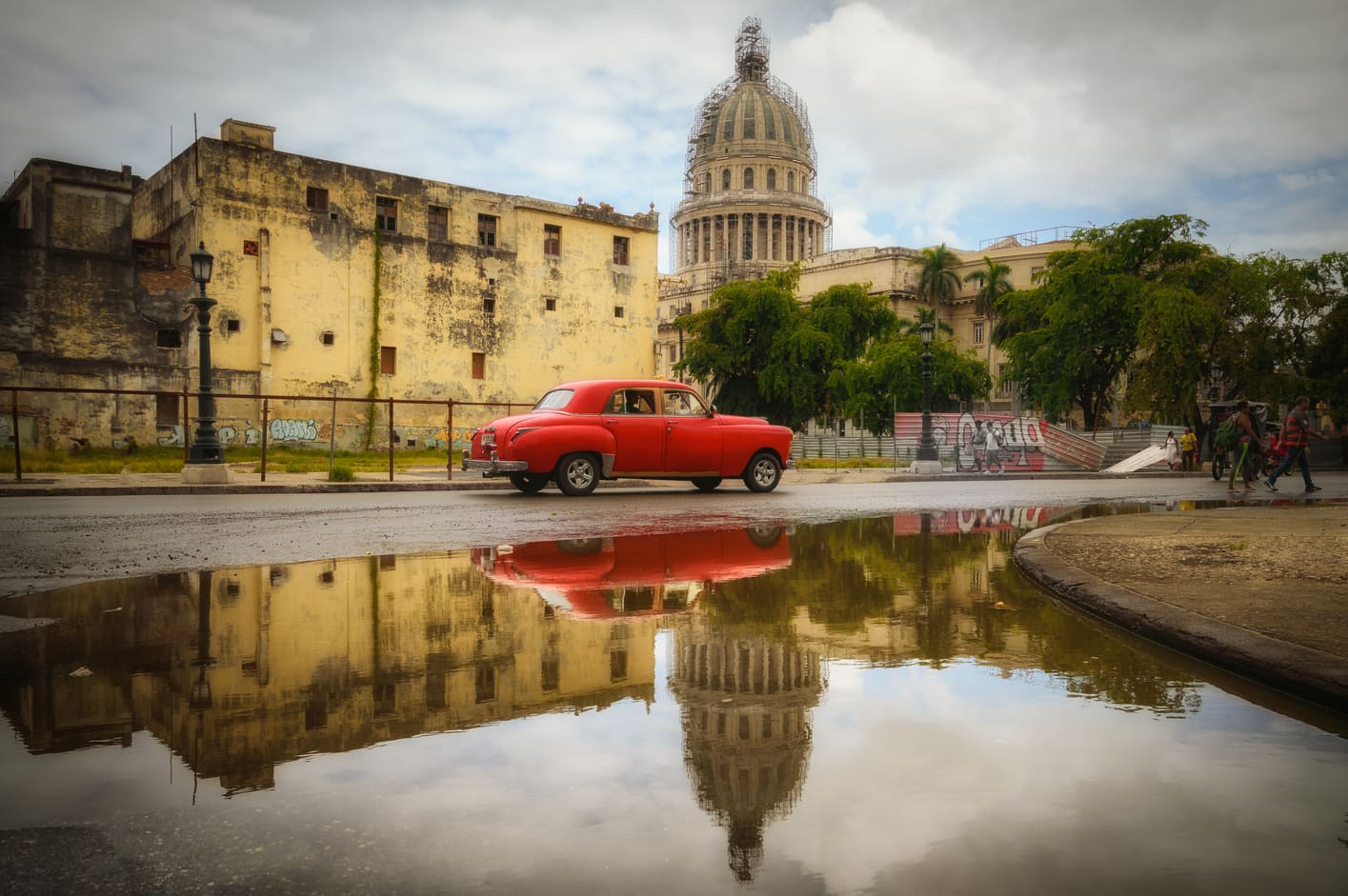 Going through the Malecon to get to the other end of the neighborhood we will discover the "Callejón de Hamel" ("Hamel Alley"). A magic alley where Afro-Cuban art and culture intermingle. Do not miss it!
Vedado
It is the newest district of the city, formed during the era of splendor of Cuba.  The large casinos, cabarets and hotels run by the American mafia were here.
At present, it is a residential neighborhood and although it is the one that lodges fewer places to visit by the tourist, there are some you can not miss, as the Revolution Square.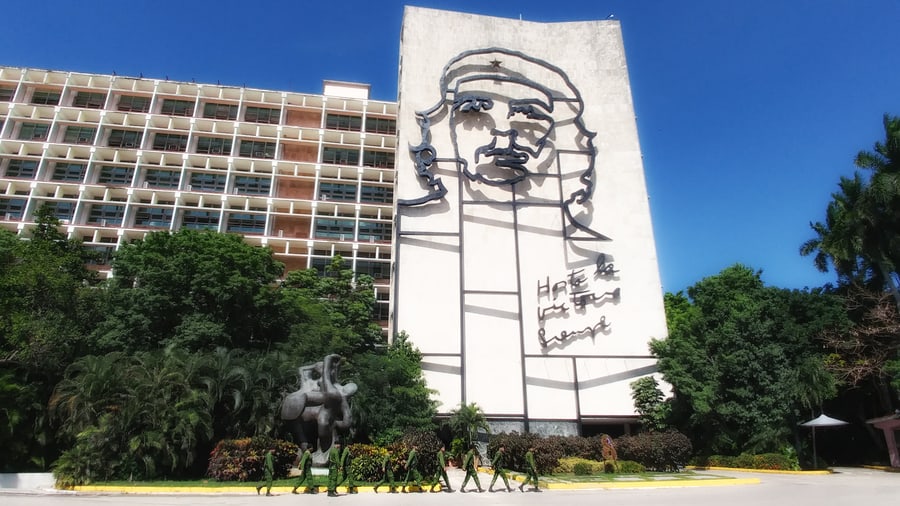 Havana has a thousand places to discover. To organize your days in this city, I recommend you do not miss our Complete Guide to Havana.
Cienfuegos
Cienfuegos can be visited as a day trip to enjoy its neoclassical buildings. These have granted the city recognition as a World Heritage Site.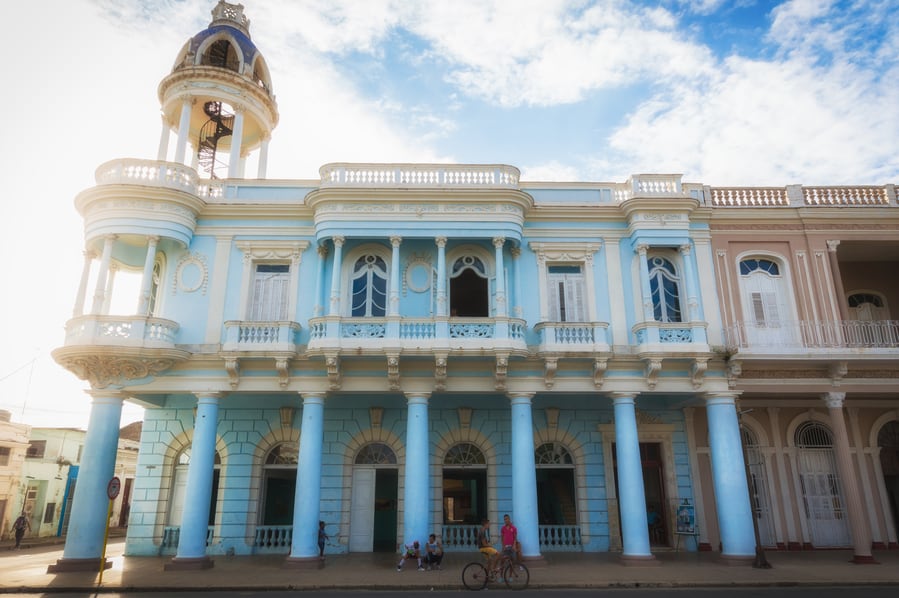 This small city, known as the Pearl of the South, is a must stop in your trip to Cuba in 15 days if you are interested in Cuban architecture and especially the eclectic architecture that is very present in the mansions located in Punta Gorda.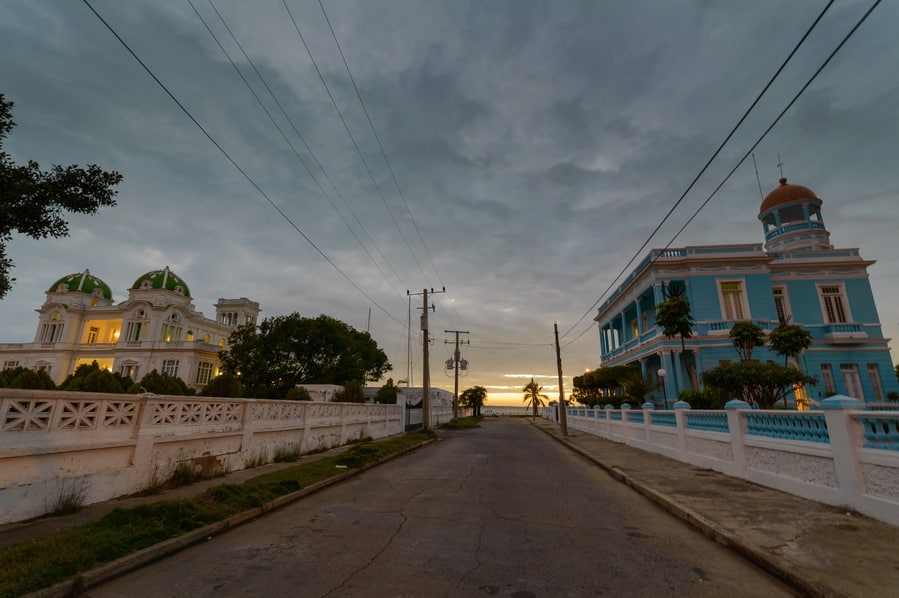 We decided to spend the night to enjoy the sunset from its Malecon. They said it was very different from Havana and it did not disappoint.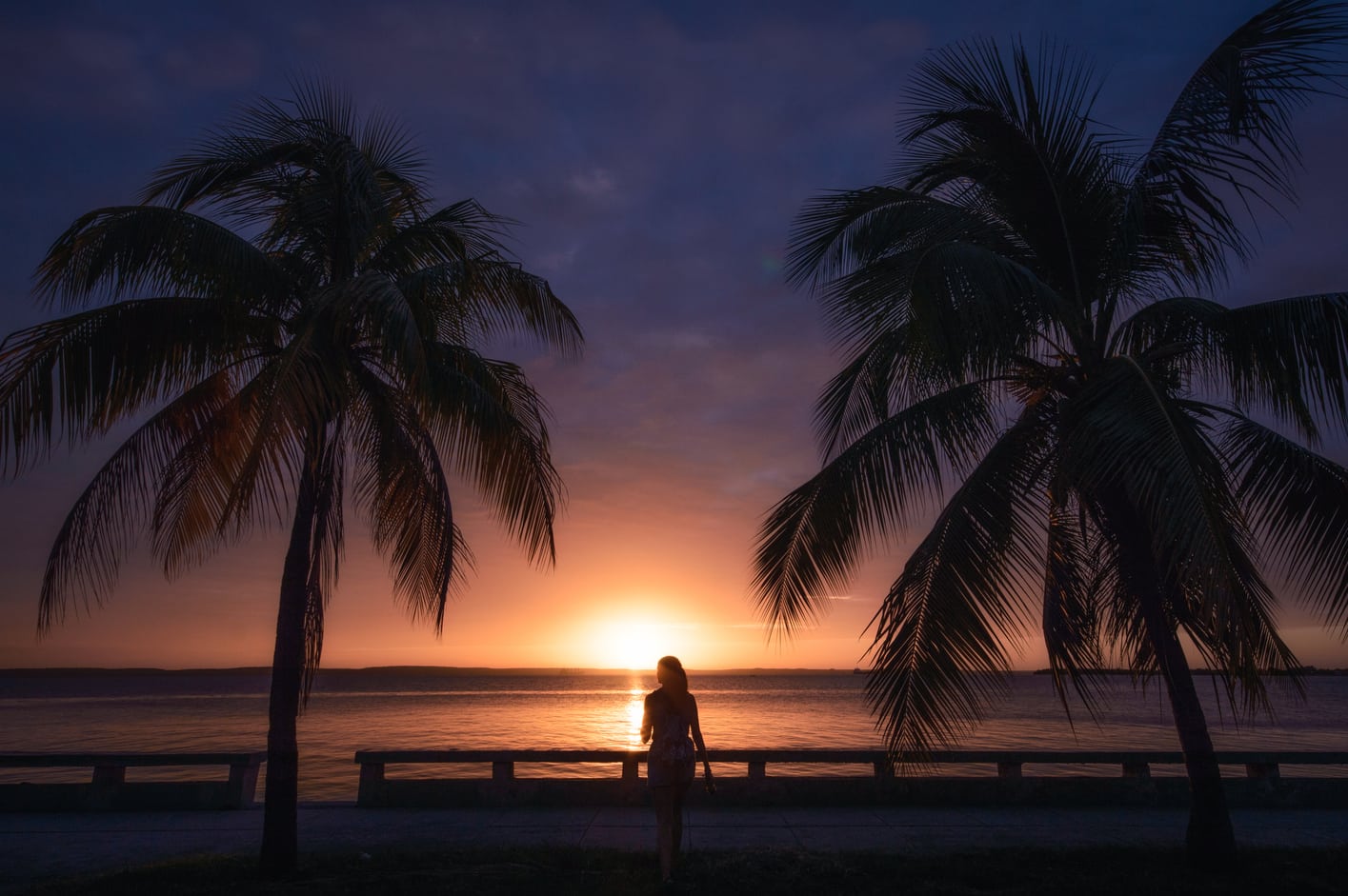 If you want to know more about the Pearl of the South, here is the Guide to visit Cienfuegos in one day.
Trinidad
Stoned streets and colorful colonial houses give life to our favorite city of Cuba. Also, you have amazing places that you should not miss at the surroundings of the city.
At least three days are necessary to explore this gem and all it has to offer.
Old Town
Trinidad is a museum city. In its old town, there is a very wide variety of these. However, the best of the city are the beautiful colonial houses and streets and the Cuban rhythm that is lived in its Casa de la Música.  Although you will hear it during your entire trip to Cuba in 15 days, here is where you will most enjoy it.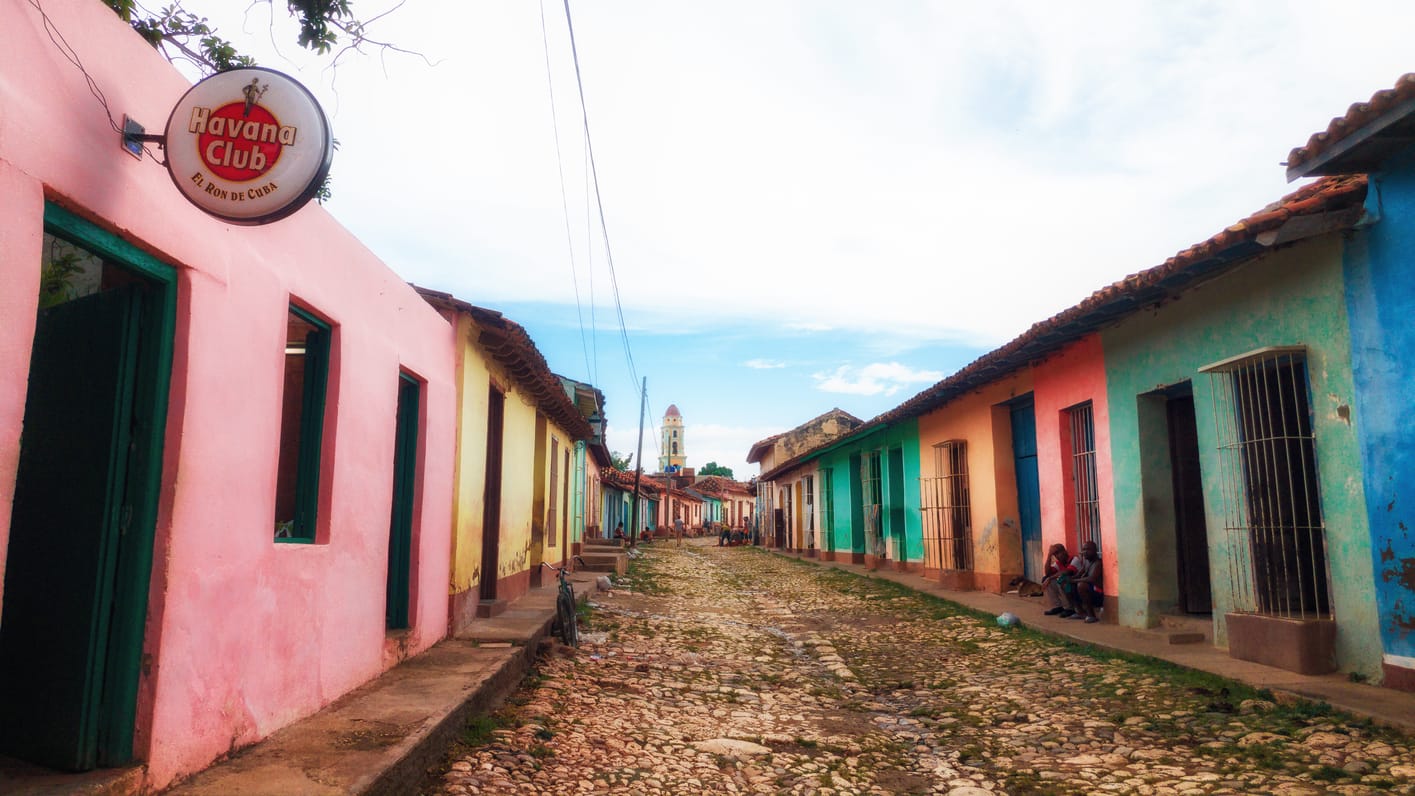 Topes de Collantes
In these mountains live more than half of the island's native species. Walk the path that takes you to Salto del Caburní and enjoy trying to capture with your camera the smallest bird in the world, the Cuban hummingbird.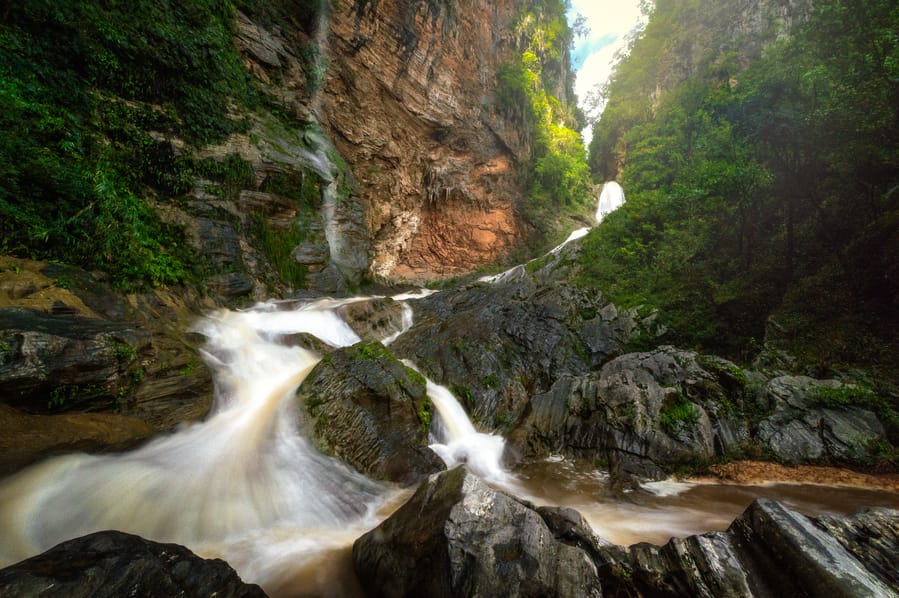 Valle de los Ingenios
Know the dark history of Cuba, the era of African slaves through the sugar mills. Discover the most powerful industry that the island has had in its history in a landscape that will overwhelm you.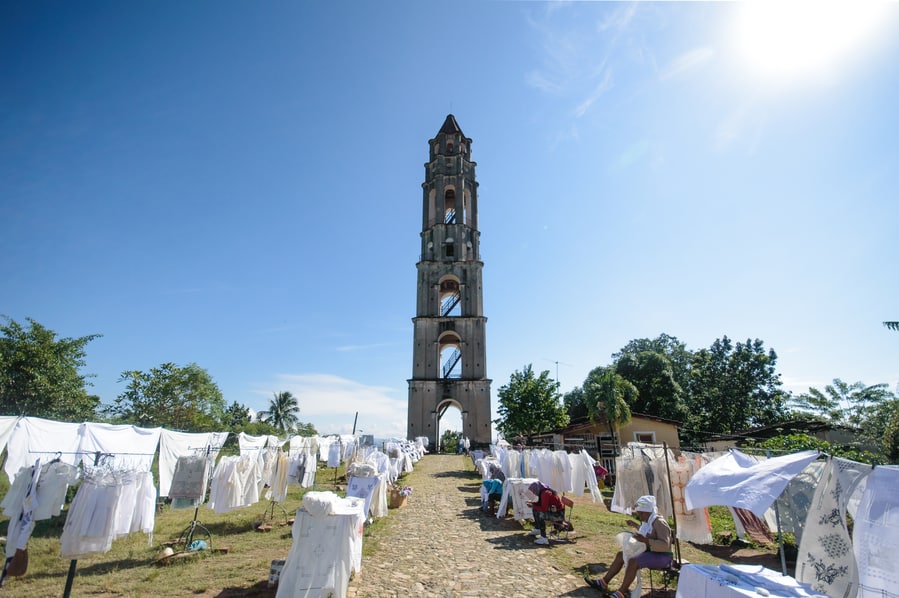 Playa Ancón
Visiting Ancon Beach is mandatory when you travel to Trinidad. This beach with turquoise waters and white sand is ideal for resting. The access is very easy so it is also suitable for families.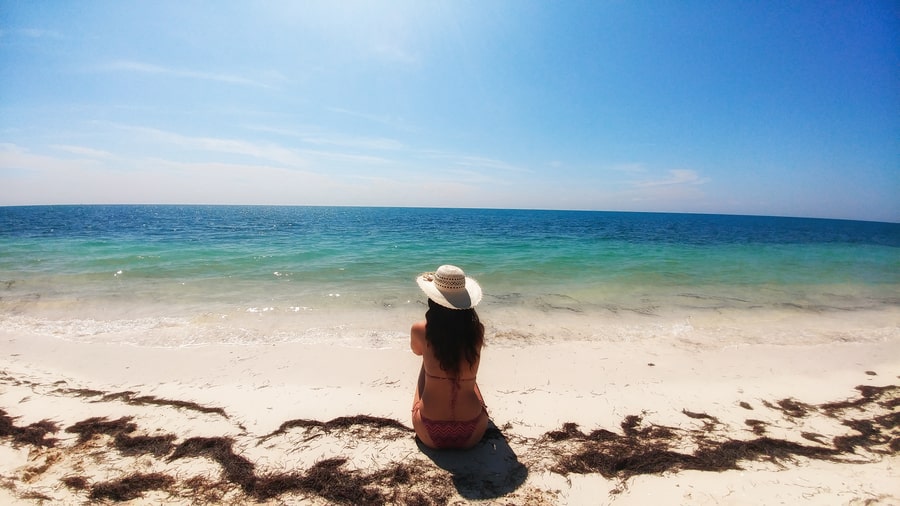 However, what made us fall in love with this beach were its sunsets, where the sky seemed to burn in flames.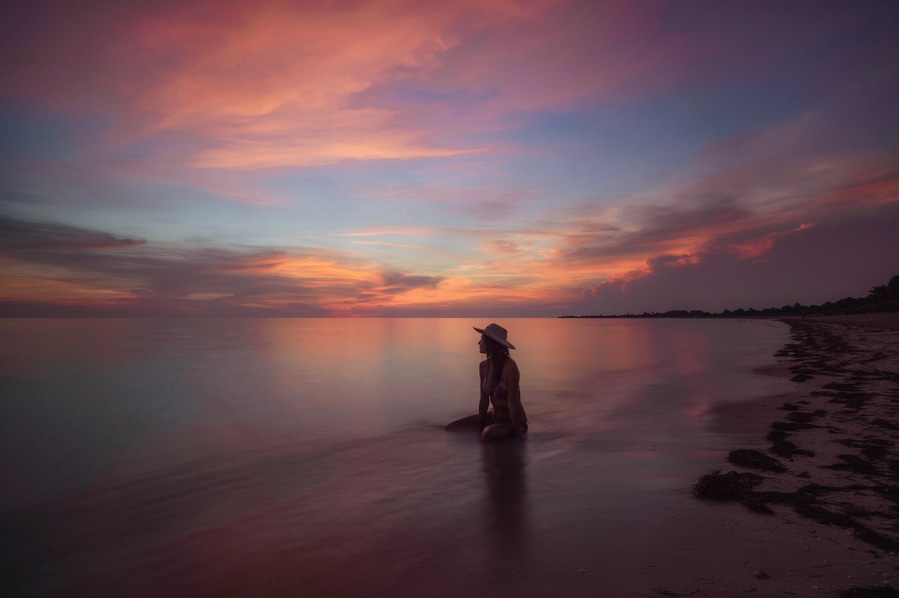 In the Complete  Guide to Trinidad that we have written, you will find all the necessary information to prepare your trip.
Viñales
Viñales is the rural Cuba, the original one. The Cuba of the tobacco plantations plowed by oxen, the coffee, the tropics and the Guajiros. Enjoy a unique geography with its peculiar Mogotes forming a unique landscape.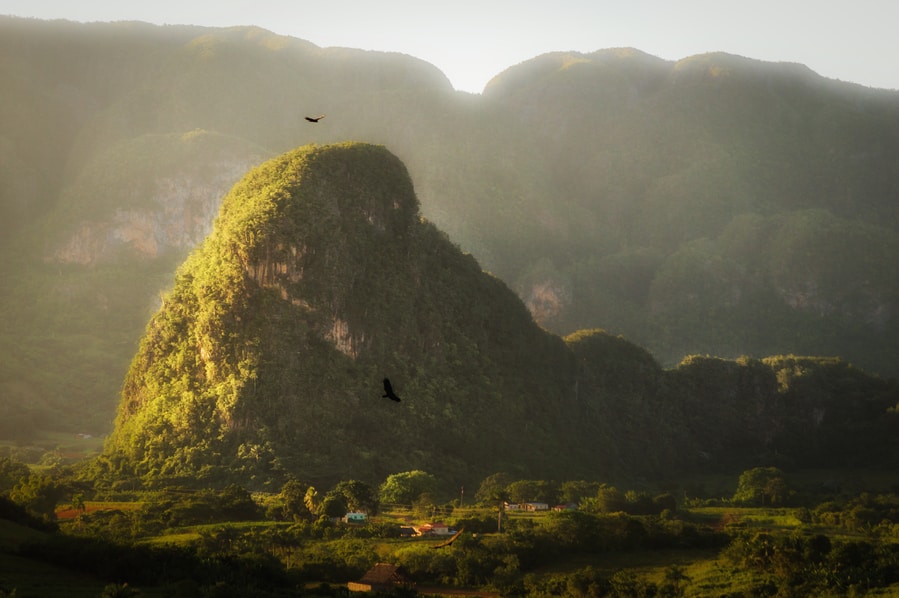 Explore the Valley of Viñales by bicycle and visit each of its caves to learn how the Maroons lived, the slaves fled from the sugar mills.
To complete your visit, make a nocturnal route of ascent to the Aquatics and contemplate the sunrise with the best views of the valley.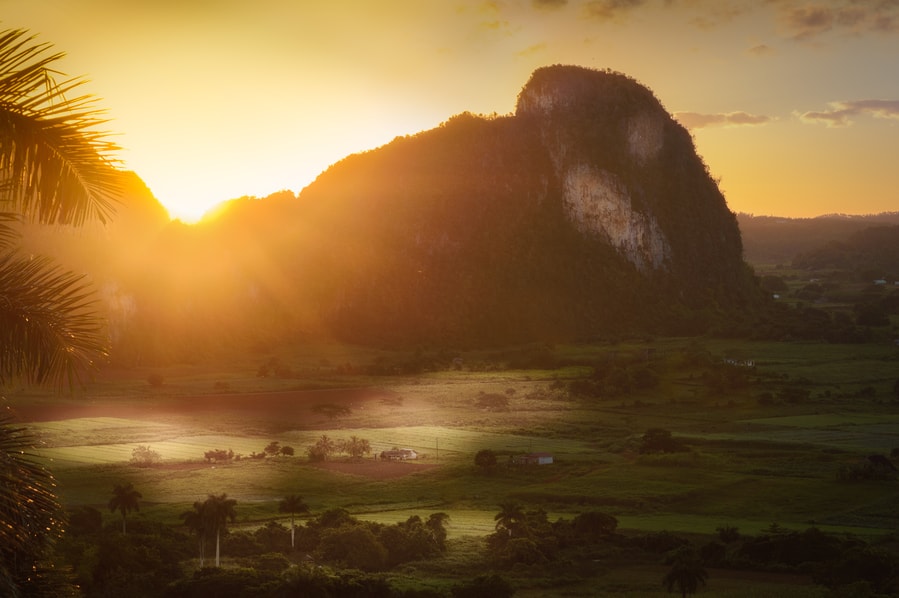 In our  Guide to Viñales Valley, you will not only find all the useful information for your trip but also the downloadable offline maps so you can make the best trekking without the need of a guide.
Cayo Jutías
Cayo Jutías is a lost key far from monstrous hotel complexes and agglomerations. This is one of the Cayos de Cuba that is more frequented by locals than tourists. There, you will find only turquoise water, white sand, starfish and many kilometers of wild beach waiting for you. The Cuban paradise.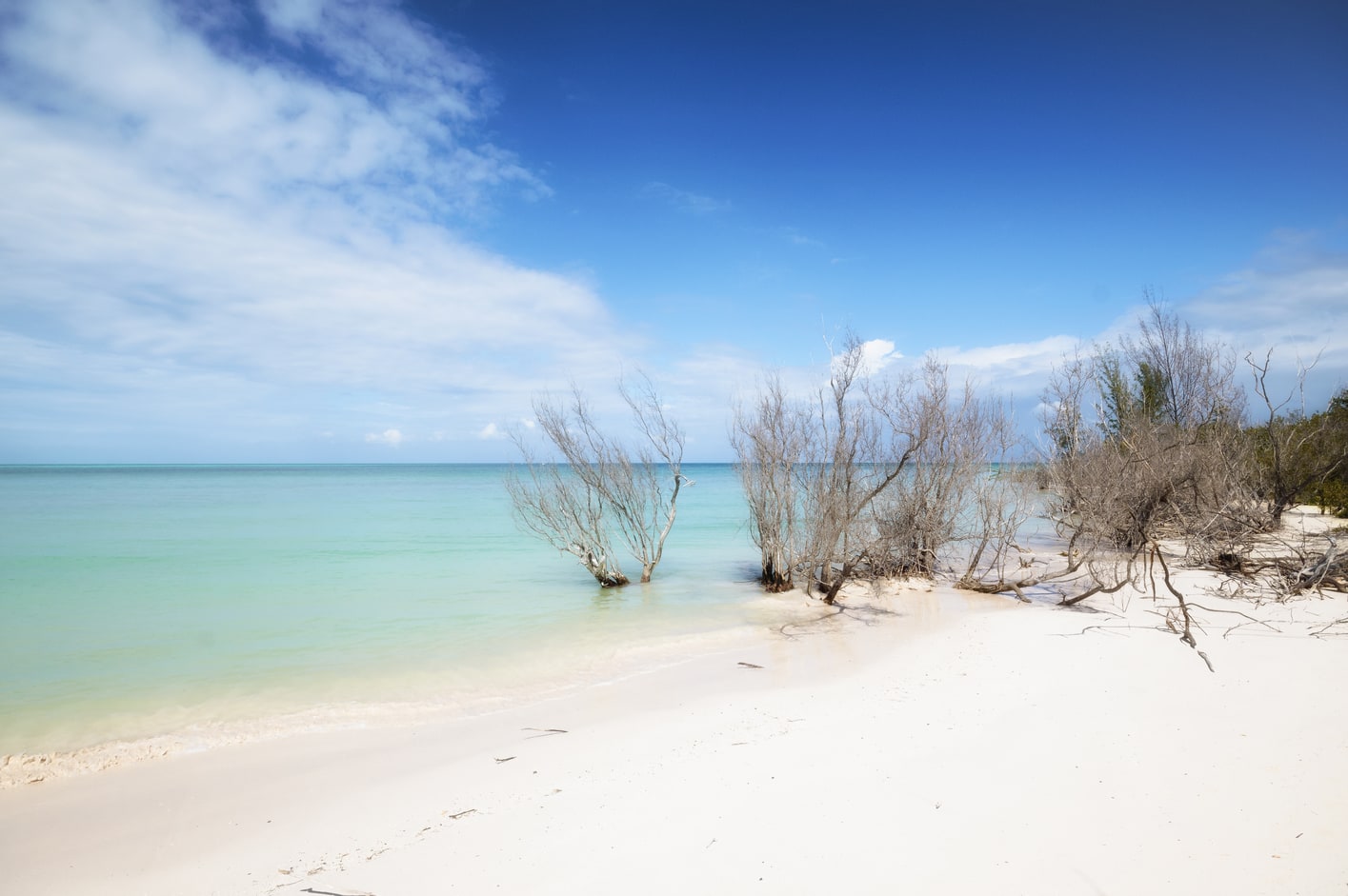 If you walk the hour that separates you from the beach of giant starfish, I assure you it will steal your heart. Do not hesitate to proclaim that Cayo Jutías is one of the best beaches in Cuba.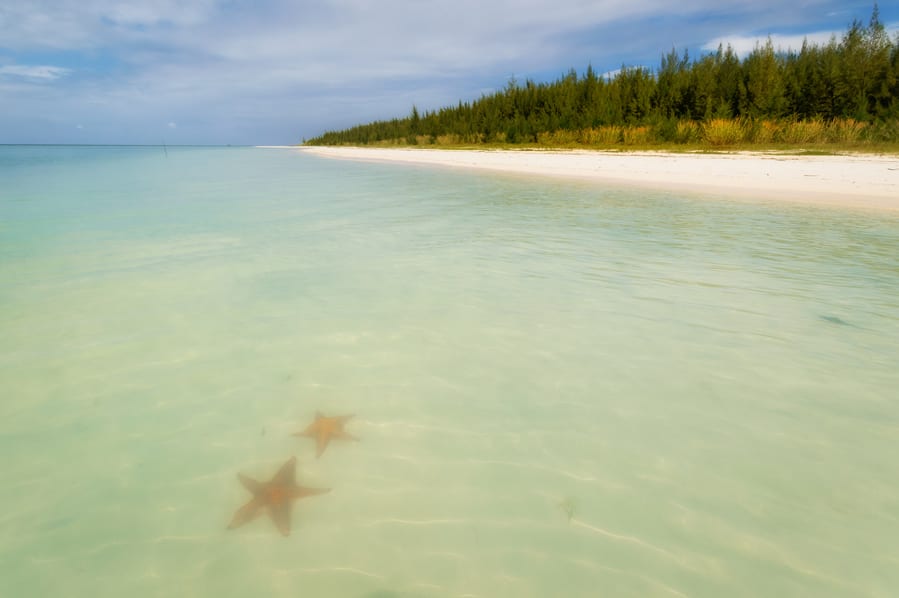 To enjoy the experience to the fullest, stay to sleep on the beach and live a magical sunset in total solitude.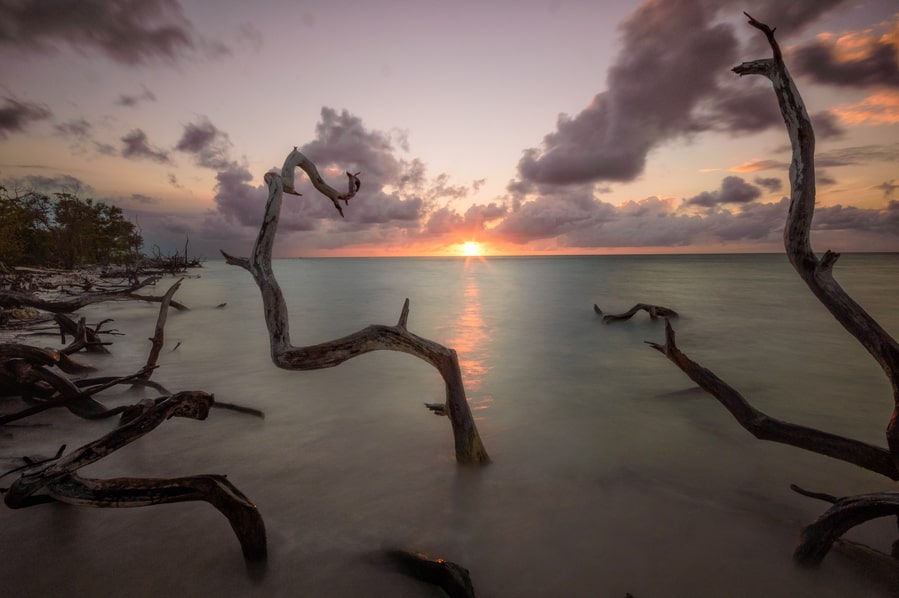 If you want to discover the best  Cayo of Cuba, do not miss our Guide to Cayo Jutías.
HOW TO BEGIN TO ORGANIZE A 15 DAY TRIP TO CUBA
If after reading this article you do want to travel to Cuba for 15 days, I advise you not to miss this Guide to Organizing a Trip to Cuba that we have prepared.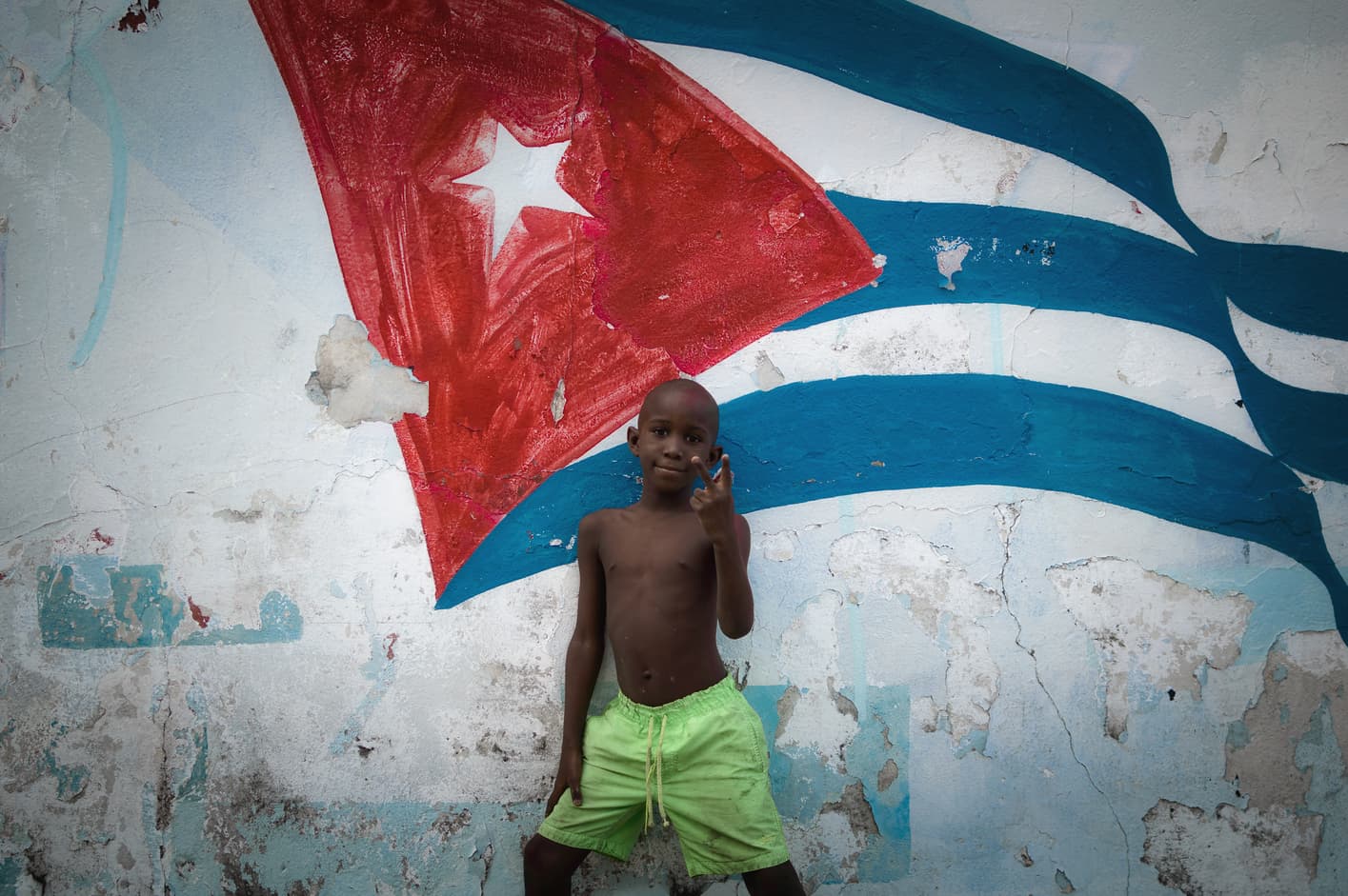 In it you will find all the information you need about the best time to travel to Cuba, what visa is necessary, travel insurance for Cuba and vaccines, which are the best  accommodation and transportation options, official currency, such as having Internet access in Cuba and other things essentials that you should not forget in your luggage.
MAP OF CUBA –  CUBA  TRAVEL ITINERARY for 15 DAYS

CUBA - ENGLISH
Do you come with us?

---
– other posts of the Cuba collection –
Don't miss out...