Are you looking for a digital PDF photography guide for beginners where you can learn all the photography basics in a graphic, easy, and fun way?
Then you're in the right place! In this article, you'll be able to download the most comprehensive beginner's photography guide in PDF that you'll find online. And yes, it's completely FREE!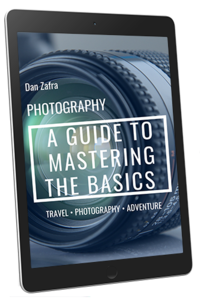 What's in this beginner's pdf digital photography guide?
Although today I am lucky to be a full-time landscape photographer, my education was completely self-taught through numerous books, videos, and online PDF photography guides. However, I often found that the information contained in many of these free photography courses wasn't organized and explained in the best possible way.
That's why I decided to create this photography for beginners PDF with all the information about the photography basics and plenty of examples that I'd have liked to have when I was starting in photography.
In the following basics of photography PDF guide you'll find:
20 lessons and more than 80 pages
Photographic examples in each lesson
Infographics to understand everything easily
The best photography tips and tricks
More than 30 photographic resources and additional content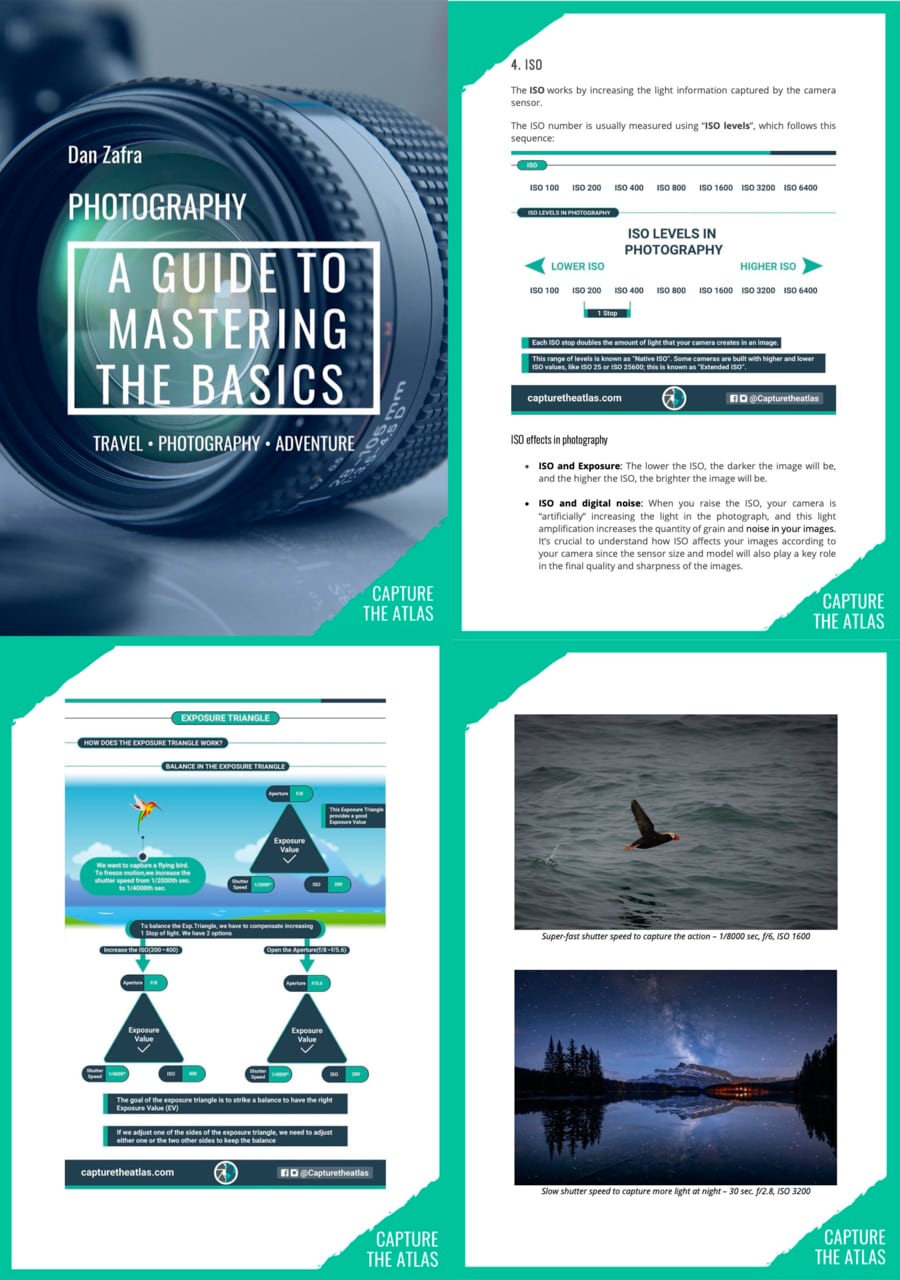 How can I download my basics of photography PDF for beginners?
You can download this photography e-book in PDF and enjoy it on your smartphone/tablet/computer or print it and read it wherever you want.
To do so, just click on the link below and you'll be able to download the complete digital photography for beginners PDF totally free.
Questions about this DSLR photography for beginners PDF
The first steps in photography are usually very exciting, but they are often the most challenging, especially when it comes to understanding some photography fundamentals.
If you've any questions related to this photography basics PDF, don't hesitate to leave them in the comments or send me an email through our contact form. I'll be happy to help you!
I hope this photography basics for beginners PDF helps you understand all the key concepts and you find it handy along your photography career!