Taking a Northern Lights tour from Tromso is the best solution if you are traveling to this city in northern Norway and want to enjoy this magnificent spectacle. You can indeed see them on your own, but if you don't know how to forecast Northern Lights, taking a tour is very convenient.
The leaders of the different Northern Lights tours in Tromso that I am going to recommend below, they know perfectly where to see the Northern Lights. However, before joining any tour, make sure your trip to Tromso matches the best time to see Northern Lights. If not, you better miss the opportunity and come back another time.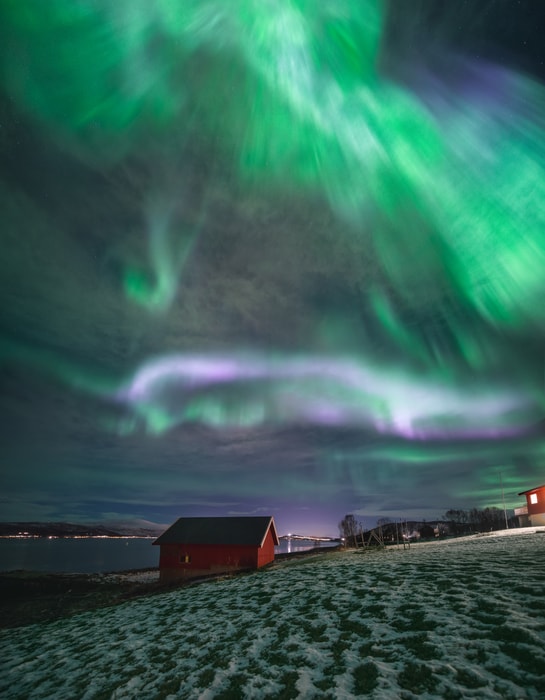 Since we run Photography Tours to Lofoten Islands, many readers wonder if we can run day trips to see the Northern Lights in Tromso. However, we are focused on photography, and to learn, it takes several nights of practice.
If you are not enough interested in photography to join our tours or if you prefer to travel on your own and take a one-night tour, don't worry – we also want to help you fulfill your dream if you visit Tromso, the best place to see the Northern Lights in Norway.
Although there are many Northern Lights tours in Tromso, in this article you will find the best ones:
Best northern lights 7-hour tour from tromsø
This is the Northern Lights tour from Tromso that I recommend to most of our readers since they have been running for many years. Their tour guides have an incredible experience. Although seeing the Northern Lights is never assured, if there is the slightest possibility of seeing them, they will take you where necessary, even to Finland or Sweden (remember to bring your passport in case you need to cross the border).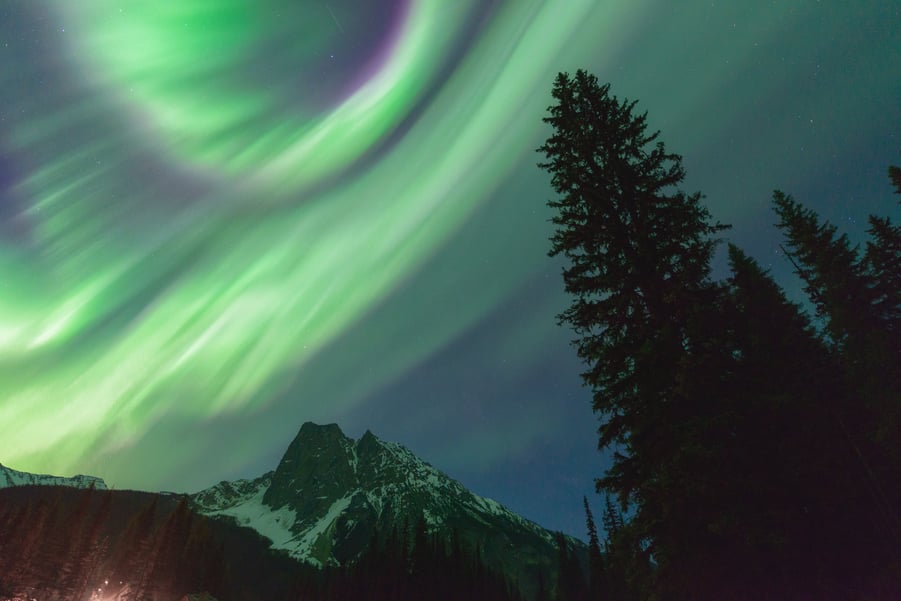 The tour includes a thermal suit, hot drinks, and snacks to withstand the cold. Your tour guide will explain to you what the Northern Lights are and what causes them. He or she will also take photos of you, although only three images are included in the price.
The tour starts from the Radisson Blu, one of the best Northern Lights hotels in Norway, which I recommend you stay in if there is still availability for your dates.
Northern Lights Tour in Tromso – Small Group
If you prefer small groups, this tour is perfect for you ( max 15 people). Your tour guide, Marilee, will take you to Finland if necessary to find a clear sky where you can enjoy the Northern Lights.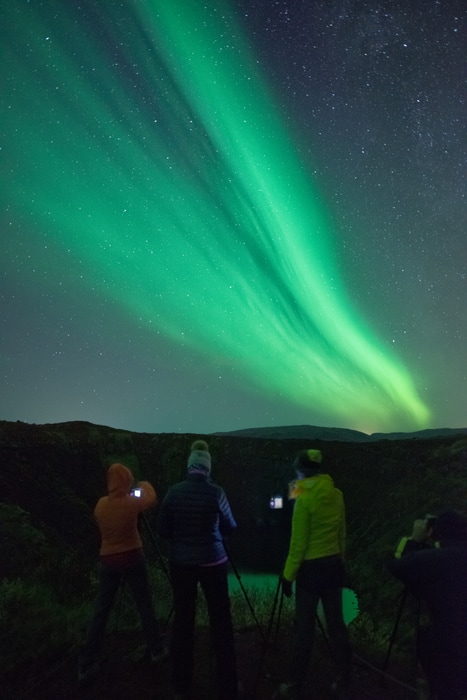 The price is similar to the previous tour. It includes assistance with your camera, and a hot stew, in addition to thermal suits and boots. You can also have tea and biscuits while waiting for the magic to happen. The tour departures from Tromso, where you need to bring your passport in case your chase takes you to cross the border.
If you travel without a professional camera but want to take photos, you may find the next post interesting:
Northern Lights private tour from Tromso
Looking for an epic marriage proposal? If you want a more intimate experience or you are traveling in a group, you may want to hire a private Northern Lights tour from Tromso like this one.
Your driver will pick you up at your hotel in a minivan with capacity for eight people and drive where the chances of seeing the Northern Lights are highest. He/she will also teach you how to shoot them. Hot drinks and muffins are included.
Affordable Northern Lights Tour from Tromso
If you checked the price of Northern Lights tours in Tromso, you've noticed that it is quite difficult to find any below $100.
However, this tour has usually discounts if you book it well in advance, being, without a doubt, the cheapest Northern Lights tour from Tromso.
However, keep in mind that it doesn't include the thermal suits so necessary to be outdoors at -4 ºF. Also, it doesn't include dinner, but it is also a good option if you want to save some money.
Tour to photograph the Northern Lights in Tromso
If you are traveling with a camera, then I recommend you hire a photo tour in Tromso focused on the Northern Lights. In this tour, the guide will help you to choose the best camera settings for Northern Lights.
Besides, in case you don't have a tripod, they would lend you one, since this component is an essential of the camera gear for Northern Lights photography.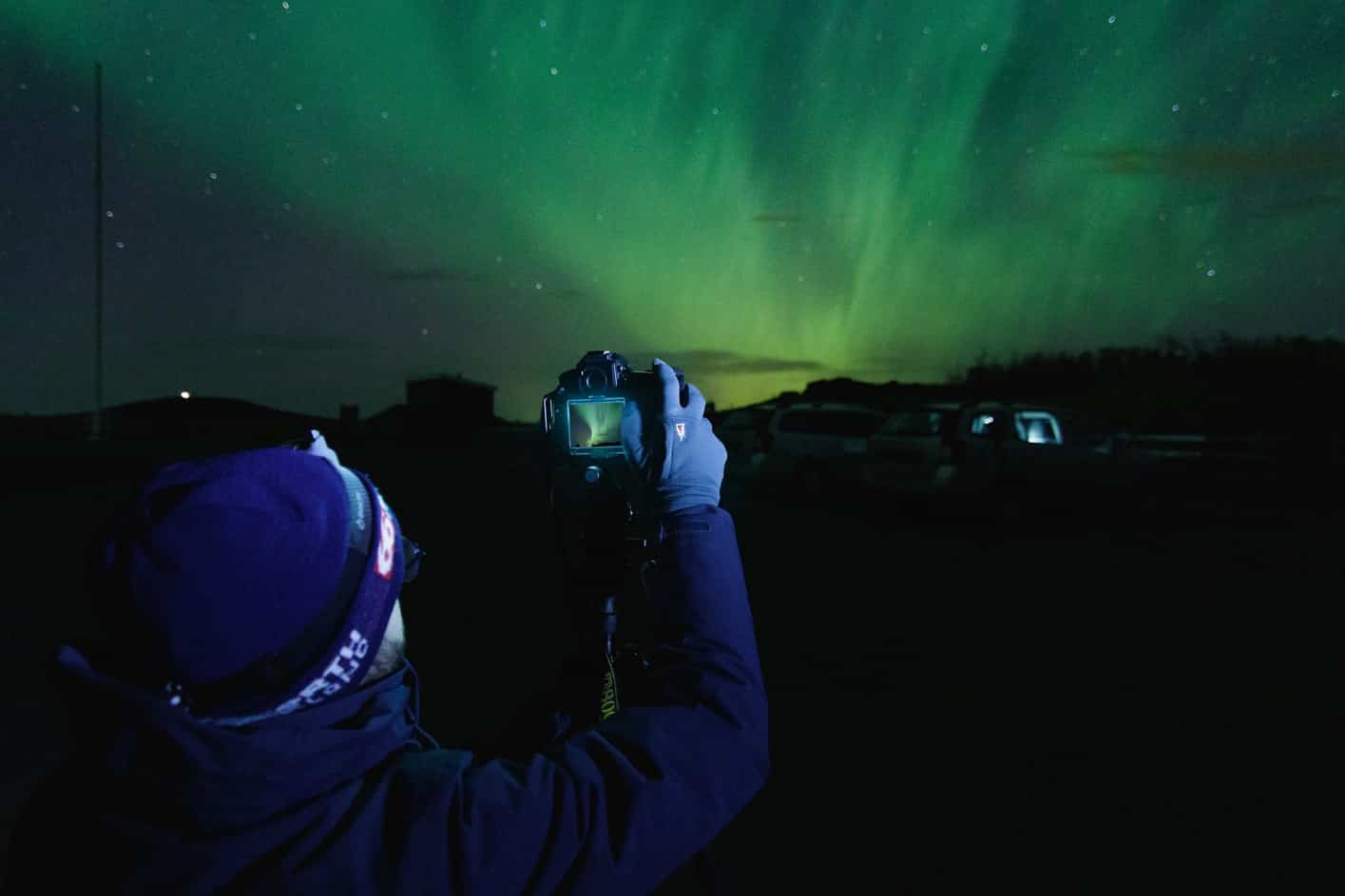 Remember that if you are passionate about photography and in addition to shooting the Northern Lights you want to capture the beauty of Norwegian landscapes, we will be happy to have you on our next Lofoten Photo Tour.
4-day cruise to see Northern Lights from Tromso
If you want a higher chance of seeing the Aurora Borealis, it is better that you book a multi-day trip to see the Northern Lights, and the best way to do it is by boat. This way, you can head each day to where you are most likely to see the Northern Lights. That's what this tour does, which, in addition to chasing Northern Lights during the night, will allow you to see whales during the day.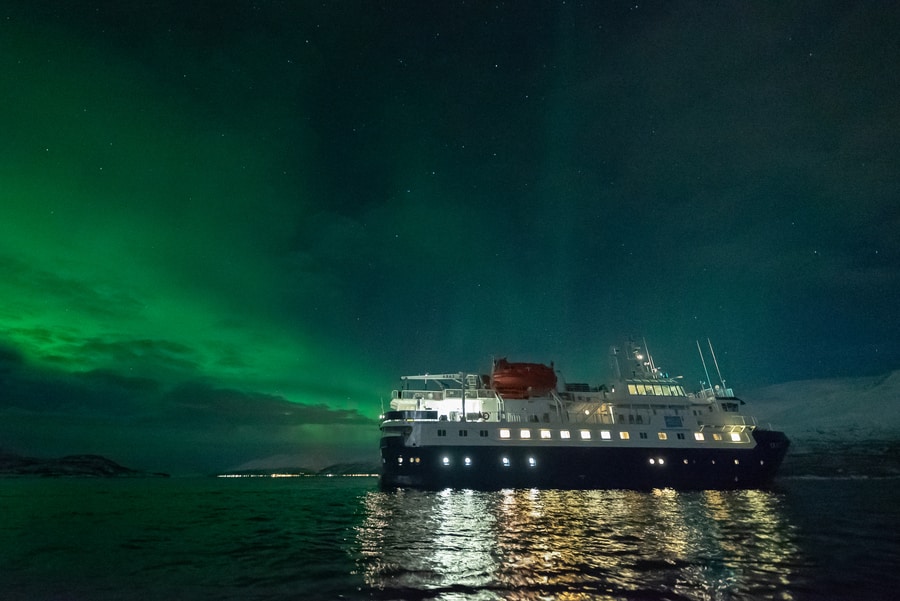 As it depends 100% on the weather conditions and where the auroras can be seen, the cruise doesn't have a defined itinerary but will go where it is more likely to see them. Therefore, the excursions that you will do in the morning are not defined until the same day, although they try to include cultural activities such as visiting the local Hamnes village or the most northern whiskey distillery in the world.
The tour includes accommodation for three nights, including full board (3 meals a day), tour guide for all activities, and hot drinks always available.
Other Northern Lights tours from Tromso
The following tours combine Northern Lights with other activities that can be carried out in Tromso, reducing the cost quite a bit compared to what it would cost if you take the tours separately.
And that's all! I hope you found in this article the Northern Lights tour from Tromso that you need and in case you have decided to try to do it on your own, on our website you will find all the information you need.
However, you should know that going with a guide dramatically increases the chances of seeing the Northern Lights since all Tromso aurora guides, despite working in different companies, are a great community. As soon as someone manages to locate the aurora, he/she notifies the rest of the guides so that they can take their groups there, and nobody is left without seeing the Northern Lights. Good luck with the Northern Lights hunting from Tromso!

Don't miss out...