Photographing Northern Lights with a GoPro is possible.
I also thought it was impossible to photograph Northern Lights with a GoPro, but after my last trip to Iceland, I was impressed by the results my friend Luis got after shooting the Aurora with a GoPro 7.
The quality is even better in the Go Pro 8, but don't worry if you have any of the previous GoPro models, I've seen beautiful images captured with older models like the GoPro 4.
In this guide, I'll show you how to take pictures of Northern Lights with a GoPro step by step. But before diving into all the steps, if you're in a hurry right now trying to set up your GoPro to capture the Aurora Borealis, I'll summarize the key parameters.
Best GoPro camera settings for Northern Lights
Here are the best GoPro camera settings for Northern Lights in a nutshell:
Interval = Continuous if we want to avoid any shakines
Megapixels = 12 MP Wide (maximum available)
White balance = Around 3200 K
Best Steps to photograph Northern Lights with a GoPro
1. Place your GoPro in a place where it can be static
Shooting the Aurora with a GoPro requires long exposures, so the most important thing, if we aim to capture a sharp Aurora image, is to have our GoPro static and stable.
For this, I strongly suggest using a tripod for Gopro. That way you'll be able to set your camera quickly.
If you plan to see the Northern Lights in Iceland or decide to shoot the Aurora in Norway, these are usually windy places, and the wind is the worst enemy of stabilization, especially in light cameras like GoPros.
For this reason, try to set your GoPro on a tripod and move it as low as possible to avoid vibrations by the wind.
2. Turn off the Wifi and the LCD Screen
After a couple of hours photographing Northern Lights with a GoPro, you'll see how quickly the battery life decreases, especially if you shoot Northern Lights in Canada, Alaska, and other cold places.
To save as much battery as possible, turn off the Wifi and the LCD screen.
3. Turn on the Protune to adjust the best GoPro settings for northern lights
Once you turn on the Protune, you'll have access to the best settings for taking Northern Lights shots with the GoPro, like ISO, white balance, Sharpness, etc.
4. Choose the best Color mode
If you don't edit your GoPro photos, you can use the default GoPro color mode.
On the other hand, if you want to make the most of your GoPro for shooting the Aurora, I suggest setting the Protune Flat mode and edit your picture later with any software.
Your image will look more flat on camera, but you'll capture more detail in the highlights, shadows, and will have more room for editing your image and get a final better result.
5. Adjust your White Balance
This is a personal choice, but I find the best White balance for Northern Lights in your GoPro around 3200 Kelvin.
In any case, you can always tweak your white balance when you edit your Northern Lights GoPro images.
6. Enable Night Lapse
If you enable the Night Lapse mode when you shoot the Aurora with your GoPro, the camera will keep shooting once you press the shutter button.
The reason for this is, first to avoid any vibration when you press the shutter, and second to choose which Aurora you like the most of the entire series.
You can also create a Northern Lights time-lapse with your GoPro if you take enough images.
7. Set a continuous interval
With a continuous interval, your GoPro will keep shooting Aurora images one after another, with no need to press the shutter button.
The reason for this is to avoid any shakiness.
8. Adjust the Shutter speed
The shutter speed is the most important setting for capturing Northern Lights with a GoPro.
The longer time you set, the more light you'll capture, but also the Aurora will look blurrier.
The key is to find a balance considering the light of the scene (this will depend on the moon phase, external lights, strength of the Aurora, etc).
I'd suggest starting with a 10-20" exposure and adjust accordingly. The goal is to have a correctly-exposed and sharp Aurora image.
Tip: Before starting your Night Lapse, I'd recommend to try different shutter speeds in the normal night photo mode. Once you find the perfect exposure, set again the Night Lapse mode and start shooting
9. Set the right ISO
Shooting at night you'll be forced to raise the ISO to expose correctly.
However, there is always a caveat when you raise the ISO: you will find noise in your photos.
Try not to raise your ISO over 800, and, if you find noise in your images, use one of the best noise reduction software in the market.
10. Check your Gopro Aurora images and adjust
All these years photographing Northern Lights have shown me a very important thing: Northern Lights are unpredictable.
You may have the best Aurora settings on your GoPro, and, all of sudden, the Aurora activity increases and the parameters to shoot change completely.
Also, the Aurora usually "dances" across the sky, so you need to be ready to change your composition and settings all the time.
Other Northern Lights Gopro settings
Besides the GoPro Aurora settings explained above, don't forget to adjust:
Spot meter: Off
Sharpness: High
EV Comp: Off
Megapixels: 12 MP Wide (maximum available)
GoPro adjustments for filming Northern Lights
Last but not least, here are the settings if you plan to film the Northern Lights with a Gopro:
Color: Same as for photographing, use flat or color mode depending on the subsequent edit.
White balance: Set it manual according to your taste. 3200 K is a good starting point.
Frame rate: Disregarding the resolution, choose the lowest frame rate. 1080/24 is a good setting for filming Northern Lights in your Go Pro.
Shutter speed: You need to try different speeds since this setting will depend on the light conditions. You can leave it in auto or start trying with 1/24.
ISO: Try not to increase the ISO above 800 to reduce the digital noise in your images.
Can you photograph the northern lights with a GoPro?
As you can see, photographing Northern Lights with a GoPro is feasible regardless of your GoPro camera model and your skills. It is true that you will not obtain images with the same quality that you would get using one of the best cameras and lenses to photograph Northern Lights on the market, but it is certainly the best option for travelers who don't want to carry a heavy camera.
However, make sure you follow all the steps described above and be patient; Northern Lights are unpredictable and difficult to capture!
Feel free to leave a comment if you've any questions about shooting Northern Lights with a GoPro!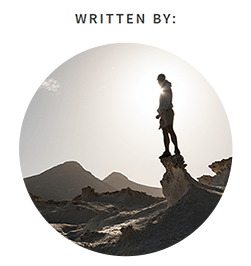 Don't miss out...