There are so many places to visit in Bali and they are so different that any type of traveler finds what they are looking for. Bali welcomes not only couples who seek a luxury honeymoon but also backpackers and solo travelers. Therefore, it is not surprising that Bali is the most popular tourist destination in Indonesia. Whatever is your budget and your expectations, Bali will give you what you want.
However, if you don't have enough time to explore the island in depth, it can be chaotic to try to plan your trip if you try to fit in your itinerary all the places to visit in Bali. To make it easy for you, we have created a list with the Bali Top 10.
10 best places to visit in Bali
Following, we tell you a little more about each of these attractions to help you plan your holidays in Bali. If you don't have much time and find it difficult to decide what to omit from your itinerary, I recommend that you start by including these 10 places to visit in Bali.
Tanah Lot
The Tanah Lot Temple is one of the most famous postcards on the island. It is a common pilgrimage location among locals, although today it is also one of the most touristic temples in Bali.
It is located on an islet very close to the shore, and it is only accessible when the tide is low. As it is located east, it is one of the most popular places to watch the sunset in Bali.
Only monks can enter the temple, which is accessed by a staircase that surrounds it to the right as seen of the previous image. However, in the afternoon they usually give blessings in exchange for a donation in a small cave that forms when the tide goes down and where you are allowed to go.
Next to Tanah Lot is the Batu Bolong temple, another highlight to visit in Bali.
The entrance fee for these two temples is 60,000 IDR ($4.23). If you are not renting a car or scooter in Bali, you can take this tour to see Tanah lot and others of the top 10 places to visit in Bali.
Tegalalang
Tegalalang rice fields are one of the best places to visit in Bali. Although Jatiluwih rice fields are the one considered a World Heritage Site by UNESCO, if you don't have enough time to go there (a tour is required), I would recommend visiting the paddies at Tegalalang, as they are only half an hour from Ubud by bike.
Once there, we will find rice terraces of intense green color, especially from October to March, right during the monsoon.
Although admission is free, during the tour you will see farmers posing for your photos, so expect that they will ask for a tip. In the area, you will also find souvenir shops, swings and the typical LOVE BALI sign that you have probably seen in many pictures.
In addition to Tegalalang and Jatiluwih, there are other rice terraces less popular but no less impressive, so I recommend that you pay attention to the landscapes that you will find when moving from a part of the island to another one. Without a doubt, the rice fields of Bali are one of the main attractions of the island.
Ulun Danu Beratan
The Ulun Danu Beratan temple is located on Lake Bratan, and it is one of the most beautiful on the island. The temple was built to venerate the goddess of water Dewi Danu and it is one of the most remarkable pilgrimage places in Bali.
Since it is located near the mountains, away from other places of interest, it is sometimes overlooked by many travelers, despite being a must visit in Bali.
If you do not have transportation, I recommend hiring the same tour that we recommended for Tanah Lot and Jatiluwih, as it is one of the most well-rounded Bali day trips.
The entrance fee is 30,000 IDR ($2.11).
Ubud
Ubud is the heart of the island and one of the best places to stay in Bali as it is located near many places of interest. Within the village, you cannot miss the Ubud Palace, where the royal family still lives, the Taman Saraswati temple, which stands out for its pond full of lotus flowers and the Ubud Art Market, where you can buy all kinds of souvenirs and even pieces of art.
However, the main attraction of Ubud is the Monkey Forest, where a big community of monkey lives and whose visit made me have to use my travel insurance for Bali.
It is crucial that you are a responsible traveler and don't feed the Ubud monkeys or try to interact with them, as their attacks on tourists are increasing and also, the monkeys also suffer the consequences of eating an inadequate and unnatural diet.
On the outskirts of Ubud, we also find very interesting places, such as the Goa Gajah temple with its Elephant Cave which entrance resembles the jaws of an evil monster or the Campuhan ridge walk, a magnificent walk that takes you between rice fields and palm trees.
For all this, Ubud is, without any doubt, one of the must-see places to visit in Bali.
Batur Volcano
There are three volcanoes in Bali, and Batur is the most active one with frequent eruptions. Mt. Batur is currently in low activity, so climbing to its summit to see the sunrise is one of the best things do in Bali.
The trail is not especially difficult; it takes approximately two hours to go up. In addition, most of the tour operators that offer this excursion include pick up from most of the hotels in Bali and incredible breakfast at the top of the volcano (banana pancakes and eggs cooked with the hot volcano steam).
The views of the Agung volcano, the highest volcano in Bali, are also incredible, both from the temple of Lempuyang and from the viewpoint of Bukit Cinta (Abyandauh). However, you will get the best views of Agung from Mt. Batur, the one that is a must visit in Bali.
Nusa Islands
The Nusa Islands are three small islands that are fairly close to Sanur, east of Bali and belong to this region. These islands are known for their paradisiacal beaches and sea beds where you can swim with manta rays or with the huge Mola Mola fish if you travel during the best time to visit Bali. To me, the Nusa Islands is probably the best of Bali.
Nowadays more and more people plan their trip to the Nusa Islands during their visit to Bali, but, for a time, they stayed away from tourism, thus preserving a nature difficult to find today on the main island of Bali. The highlights in the Nusa Islands are the Kelingking Beach, in Nusa Penida, the Ceningan Cliffs, in Nusa Ceningan and the Mangrove Forest in Nusa Lembongan. In recent years, they have also become popular for having some of the best villas in Bali.
The best way to get to the Nusa Islands is by taking a ferry to Nusa Lembongan, which connects through the Yellow Bridge with Nusa Ceningan, and from any of these two, taking a local boat to Nusa Penida.
Another popular option is to visit the Gili Islands, other paradise islands that are very close to Bali although they belong to Lombok. We specifically visited Gili Trawangan.
Besakih temple, a must-visit in Bali
Pura Besakih, the Mother Temple, is one of the main Bali attractions. The complex is composed of 22 minor temples, and Pura Penataran Agung (the Great Temple of the State) is the most important.
This temple receives the highest number of pilgrims annually. It is located on the southwest slopes of Mount Agung in a unique environment surrounded by rice fields, hills, and streams.
Despite all this, it is not the most visited temple by tourists as it is located northeast of the island. For that reason, during my trip, I hired a Besakih tour to get there.
The entrance fee is 60,000IDR (€4.23).
Uluwatu Temple and Cliffs
The Uluwatu temple is another of our 10 main attraction to visit in Bali. It is located on a 250 feet high cliff at the east of the Bukit Badung Peninsula,  the peninsula south of Bali.
The best time to visit Uluwatu is at sunset, as we can see how the sun sets under the sea. In the late afternoon, there are usually Kecak Fire & Trance performances, one of the traditional Bali dances in which a group of men singing together and dancers dressed in colorful costumes represent the story of Ramayana.
If you visit this temple, you should be especially careful with the monkeys, since they are used to living with tourists and may try to take things away from you to exchange them for food.
The entrance fee to Uluwatu temple is 40,000IDR ($2.8) .
Tirta Empul
The Tirta Empul temple, located relatively close to Ubud, is one of the best temples to visit in Bali.
Although at first glance it may not seem different to others, it is unique. Over there, we can find a stone pool with 12 pipes emanating sacred water that is considered blessed, so many Balinese people come for religious rituals and purification ceremonies.
Non-Hindu visitors are also welcome at the pool, as long as they respect the rituals that are taking place and don't use two of the twelve pipes that are reserved for the deads and their families.
The entrance fee to this temple is 15,000 IDR ($1.00).
Tirta Gangga
Tirta Gangga, the Water Palace, is the last of our Top 10 in Bali and we have included it for the incredible gardens where we can find striking stone statues, fountains, and ponds. It stands out above all for a pond where we can walk on small platforms as if we were walking on water. For us, it is an important place to visit in Bali.
The palace is located at the east of the island, so if you do not have a car or scooter, I recommend you hire this tour, where you will also visit another icon of Bali, the temple of Lempuyang; famous for its Gates to Paradise from where we can enjoy incredible views of Mt. Agung .
The entrance fee to Tirta Gangga temple is 30,000 IDR ($2.21), but if you choose to have a bath on any of the designated areas, you will have to pay another 5,000 IDR ($0.35).
Top places to visit in Bali on the map
Below you can find a map with the 10 essentials to visit in Bali, although if you are interested in the location of other attractions, I recommend you download this map of Bali.
I hope this list of the 10 best places to visit in Bali will help you plan your trip. When choosing a Bali itinerary, I recommend starting with the main attractions and then adding other touristic places to visit according to the time available.
Before you go, I leave you the essentials for your trip to Bali:
ESSENTIALS FOR YOUR TRIP TO BALI
Leave us a comment with your favorite must-visit place in Bali if we have not added it to the list.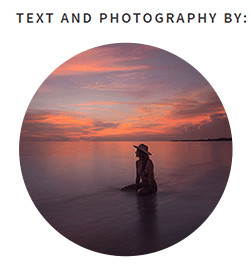 Don't miss out...