One of the most common questions we receive is: Which camera/lens did you use for taking that picture?
I'm sure you've heard many times the expression "It's not the camera; it's the photographer". I absolutely agree with that statement; the gear is useless without our vision and creativity. To me, camera gear is just a tool that allows me to capture my vision.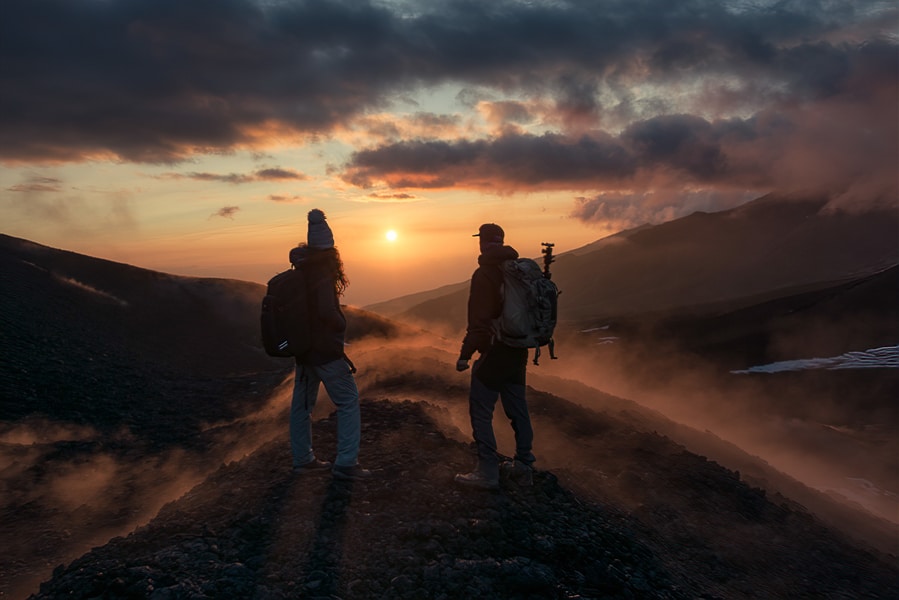 That said, knowing the tools you need is also important, so we created this article so you can see all the gear that we use to create our images.
As you'll see now, most of the gear listed below is advanced camera gear. If you're starting in photography or this is just a hobby, don't worry, you don't need the latest models. Like everyone, I started with the most basic camera kit and I managed to capture beautiful images that I still love. It's true that as you advance and find new challenges, you'll probably need more specific gear, like a camera and fast lens to photograph the Milky Way, or a superb telephoto to shoot wildlife.
This is the complete camera gear that Ascen and I use today:
Cameras
The Sony A1 is our go-to camera to shoot any type of genres such as landscape, Astro, and wildlife.
This is probably the most well-rounded camera at this moment, and the sharpness, color, and image processor at high ISOs are simply outstanding.
Night photography is the main genre that I love, especially Milky Way photography and Northern Lights photography. This might not seem the best camera for shooting in low-light considering the high number of megapixels (50 Mpx), but the image processor of the A1 is optimized to offer the best quality shooting in low-light and at high-ISOs, keeping the noise-levels well under control.
The Sony A7RIV is one of the best cameras to shoot landscapes. It has a Full-Frame sensor with a superb dynamic range, something fundamental to cover most light situations. It also has a very high megapixel count; this is technically more demanding but allows you to crop your image while maintaining good quality.
I would also highlight its robustness; this camera has one of the best weather-sealings in the market to stand tough conditions like rain, sand, dust, etc., something crucial when you're shooting landscapes in different environments.
This camera is our second-best option to shoot in normal conditions.
This is our dedicated camera for astrophotography. It's a Sony A7III Astro modified by Spencer's Camera using a visible + H-alpha filter.
This modification allows the camera to capture more light and it's more sensible to a broader spectrum of color wavelength, allowing you to capture some red nebulae that are impossible with a stock camera.
You can see some examples of images using this camera in our Astro gallery.
Lenses
These are the lenses that we use on our cameras:
One of the best lenses created by Sony. It's versatile, light, robust, and very fast, ideal for most landscapes and for night photography.
I have this lens attached to my camera by default. After shooting many years with a wider lens (14-24 mm), I noticed that I was taking most of my images in the 20-24mm range and sometimes I was missing some extra reach, so I prefer this model over other popular Ultra Wide-Angle lenses like the Sony 12-24 f/2.8 or the sigma 14-24 f/2.8.
This is my favorite lens for Milky Way and the one I always recommend if you are a Sony shooter. It's light, compact, and super sharp for being a wide focal length.
This is one of our favorite lenses. It's the most all-round lens, and the one we use when we have to pick just one lens like in super long hikes or when doing street photography and similar genres where you may need a versatile focal length. If you like travel photography, this lens must be in your camera bag!
This is our best choice to create multirow panoramas of the Milky Way and the night sky. It's ultra-light and compact and the quality is superb. I also use it for recording my Youtube videos and tutorials.
This is a great option for shooting portraits, landscape details, and astrophotography. Even though this focal length looks very limited, you can always create panoramas with an impressive amount of detail. This lens is also sharper and build with better materials than the Sony 50 mm f/1.8 that we were using before.
This short telephoto is a great lens for astrophotography. It's a prime and very fast lens, ideal for capturing images of the space. It's also a completely manual lens, so even though you can use it for other genres, it's specifically aimed at taking those type of night shots.
This is a versatile telephoto lens offering superb quality. This is also my go-to focal length when I'm looking for a general telephoto lens.
I use it mainly to photograph distant landscapes and natural details. I also use it for wildlife photography (sometimes paired with the Sony FE 1.4 X Teleconverter), and the focus is super accurate and fast on the Sony A7RIV, even in low-light. This lens is also great for deep sky Astrophotography and for focusing on far objects like the Andromeda Galaxy and other Nebulae. As you can see, this focal length is very versatile and allows you to shoot a wide range of subjects.
Although this is the heaviest lens in my camera bag, it's an essential lens that I always try to take with me. Shooting landscapes with a telephoto lens offers endless possibilities and I strongly suggest giving it a try!
This long telephoto lens is aimed specifically at shooting wildlife. The extra reach of this focal length allows us to shoot very distant subjects with great quality. It's a heavy and bulky lens, so we just take it for specific trips where we know that we're gonna be shooting wildlife.
We use this teleconverter when we need some extra reach. There are many cons of using teleconverters, like having a narrower aperture, reducing the focus speed, or sacrificing some image quality, so we just use it when it's completely necessary.
Tripods
As regards tripods, we use carbon fiber tripods that are light, compact, and sturdy. I've used several tripods throughout the years and these offer great quality-price:
This is the perfect tripod for everything we do. It's extremely light and compact for its weight and payload capacity, and after a long time using it, it's still like brand new.
You can see a full review of this tripod in the video below:
This is an ultra-light tripod that we use for long hikes and trips.
Both tripods fulfill the basic specs that we need in a tripod:
Light and compact: We travel and hike a lot, so they have to fit inside the hand luggage and be easily attached to the camera bag. The Sunwayfoto T3640CM weighs 4 lbs/2 kg and measures 2.2 ft /58cm folded, whereas the T2849CK only weighs 2.6 lbs/1.2 kg and it measures 1.47 ft /48cm when folded.
They have 3 leg sections: Offering more stability.
Twist lock systems: Instead of flip locks, which makes it easier to fold/unfold the legs and to clean the tripod.
Both tripods don't include a center column to add more stability.
You can get 8% OFF any Sunwayfoto product when purchasing in the Sunwayfoto official store and using the coupon code XGY941087TSZ.
This ball head is paired with the Sunwayfoto T3640CM and it's the perfect match for this tripod. It's the lightest ball head in the market for its size and capabilities (1.2 lbs/532 gr weight and 66lb/30 kg payload capacity).
This is the ball head that we pair with the Sunwayfoto T1C40T tripod. The same as the tripod, it's very compact and light, with a net weight of 0.6 lbs/270gr and a max. load capacity of 33 lbs/15kg.
As soon as I tried an L-plate years ago, it became a must-accessory on my equipment. It's always attached to my camera and it's essential for shooting vertical images and panoramas.
We use custom Sunwayfoto L plates for all our cameras:
This piece can be placed between the tripod and the ball head and allows to easily level the camera set-up without having to move the tripod legs. It's a nice piece of gear to have for taking panoramas and doing Astrophotography.
Sometimes I remove it if I want to save weight and have more stability when tracking.
Filters
This is the filter that we use the most for doing long exposure photography. I use Lucroit for the great quality of the materials; their glass is resistant, it doesn't subtract any quality to the lens, and something very important and not frequent in other filters, they don't produce any color cast!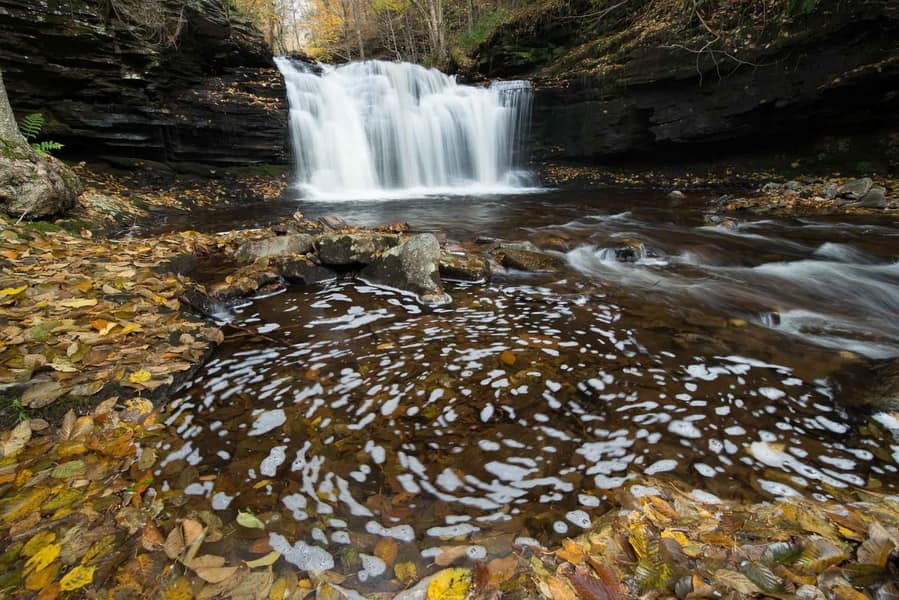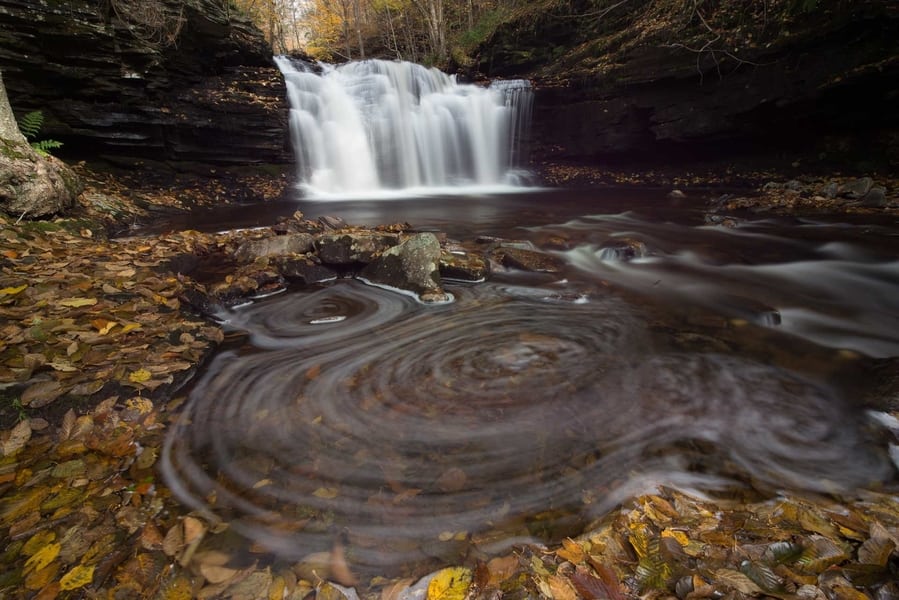 We use this filter mainly for daytime long exposures.
The main reason why I use the polarizer is to eliminate reflections when photographing forests, lakes, waterfalls, and any landscape where there are unwanted reflections.
This night filter created by Lucroit helps to reduce light pollution, allowing you to capture clearer photos with more detail in the sky.
OTHER FILTERS
As I said before, I don't use any gradient filter or special effects filters since I can replicate the effects through different techniques in Photoshop.
In this article that I wrote about Lens filters in photography, you can find more information about the different types of lens filters and the use of filters in landscape photography. If you have any of those ultra-wide angle lenses that require special filters, you can also check our article on filters for special lenses.

Camera BAGs
I've used different camera bags and this has been my favorite model so far.
It has the perfect design to protect the gear, but especially to protect your back when carrying the equipment for several hours.
As for the internal padded partition, I use the ICU medium slope, which allows me to have extra space to take clothes and food.
I use the backpack with these straps to add the sleeping bag and mat on multiday hikes, and this rain cover for rainy days.
This is Ascen's camera bag, and it has similar functionalities to the Tilopa model. It offers less capacity but is more compact and lightweight.
Star-TrackING
This is a must-have piece of gear to create stunning Astrophotos. It's not for everyone, but if you're into shooting the night sky and want to take your photography to the next level, this is an essential tool.
This model is affordable, portable, and not super-heavy and expensive like other top-notch professional equatorial mounts. Using this tracker, you can shoot both Astrolandscapes and Deep-sky Astrophotography. This was a game-changer in my Milky Way photography and it helps me capture an incredible amount of detail with no digital noise.
After using many star trackers over the years, the iOptron Skyguider Pro is my favorite tracker.
This was my first tracker and, even though I captured great images with it, there were some things I didn't like such as the battery system and the external scope illuminator.
Right now, this is my second tracker unit, and only use it if I need another standard tracker in the field.
This is an ultralight tracker that I use when I'm doing long hikes to photograph the Milky Way or other night skyscapes.
It's not as sturdy and reliable as the iOptron or the skywatcher, but you can track for a few minutes using shorter focal lengths with no issues.
You can get a discount on this tracker using the code CTA when purchasing the tracker on the official MSM website.
Other pieces of gear that I use for tracking with more stability are:
You can see how I use all this camera gear in this video:
Other must-have gear
This is fundamental for night photography. I've used many terrible headlamps in the past until I found this model, which is light and very efficient. It can also be charged via USB using a power bank.
This is a very cheap flashlight. I use it to illuminate elements when doing night photography and when I want to include myself in the scene.
We always take three official Sony batteries for each camera. I've used different clone batteries over the years, and even though they're cheaper, their life span is much shorter, dying quickly after a few months.
I use a Sony tough 64 GB card with a write and read speed of 300 MB/S. These cards are very expensive but necessary if you're shooting long bursts or filming video in 4k resolution. All our other cards are Lexar and Sandisk of 64 GB.
Under snowy conditions and freezing temperatures I always use these gloves from The Heat Company. These gloves allow me to use the camera comfortably while maintaining the temperature of my hands.
You can see more details about these gloves in this specific review that I wrote and get a discount using the code CAPTURETHEATLAS22.
Drone
After years of using the Phantom 4 Pro to take aerial images and film our promotional videos, we decided to switch to the lighter DJI Mavic Air 2S.
This drone is much more compact for traveling and still offers amazing quality.
I use this drone along with 5 official external batteries for those trips where it's difficult to find power.
Equipment for editing and storing
Powerful and top-notch laptop to process my images both in Lightroom and Photoshop and in other dedicated astrophotography software.
I use it to paint details in Adobe Photoshop. It certainly helps to make a difference in that step of the processing.
This solid hard drive is a dedicated SSD for Photoshop, improving the speed and keeping the Ram memory free while processing.
I use several 4 TB hard drives to save my Raw files, final images, and videos, and to create backups of all the images.
Where We buy our gear
We buy all our camera gear on Amazon, B&H, and Adorama. Amazon usually offers the best price, but I always recommend checking other stores like B&H or Adorama since they usually offer the product at the same price and include free gifts like tripods, SD cards, camera bags, etc.
Regarding those lenses and accessories that I use on certain trips, we usually rent them. This way, if we're going to take a safari tour to photograph animals, we don't have to spend $4000 on a lens that we would probably use 4 times a year.
In our case, we rent those lenses that we don't use often. A good example is the Sigma 14mm 1.8 to photograph Northern Lights.
Besides, we also like renting camera gear before deciding on an important purchase. It doesn't matter how many reviews you see online: you don't know how comfortable you feel with a camera or a lens until you test it. From my point of view, it is worthwhile to always give it a try before and "secure" your purchase.
In our case, we always rent through Lensrentals, a company operating in the United States that offers a huge catalog of camera gear, protection plans, etc. You can check our full Lensrentals Review + Promo Code article here.
Regardless of your location, If you're interested in this, you can check our Camera Rental article where we include the best rental companies around the world. You can also get a 15% discount in LensRentals when booking through our link and using our code:

Electronics insurance
As you start having more gear and this is more expensive, you'll probably (and should) start thinking about purchasing some insurance that can cover you in case any accident happens.
This varies by country and location. In our case, we have a specific inland marine policy from State Farm that covers our electronics (Camera, lenses, laptops, etc) in case there's an accident, theft, or something similar both in the US and abroad. This is the best insurance we found, and you just need to purchase your home/renters insurance with State Farm and add this extra policy to your coverage. We are currently paying $240/yearly to have this extra policy.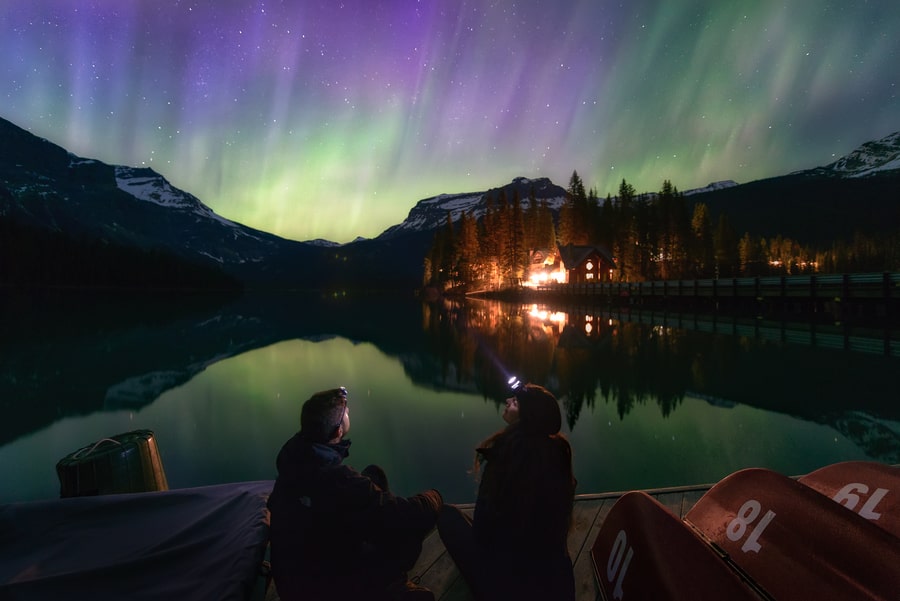 And that's all! This is the gear we use to create our images. Please note that we are using this gear professionally and it's sometimes aimed at very specific needs since we need the highest-quality images. As I said in the intro, most photographers don't need high-end camera gear or the latest models, just the basic gear to create the images that you want.
My advice is to invest not only in camera gear but also in those experiences that will also make you a better photographer, like attending photography tours, reading books, or taking specific photography classes that can help you capture better shots with your current gear.
If you want to see more information about photography equipment according to your skills and goals, I recommend you to see our article on Photography equipment for traveling.
Also, if you have any questions, please don't hesitate to leave them in the comments below!
Notice of affiliation links: if you buy any item through some of the links that you can find in this post, we may take a small commission without affecting the final price that you'll pay. Buying through these links helps us to continue with this project.