Calculating the travel budget for a West Coast USA trip is quite difficult since it depends largely on how much you can spend on accommodation and meals: you can take a cheap trip to the West Coast, or on the other hand, you can spend more than expected in your Western US tour.
On this post, we will help you estimating how much cost your West Coast itinerary, no matter if you travel to Western US 20 days, 15 days or 10 days as we did.
WEST COAST USA TRIP COST BREAKDOWN
HOW MUCH DO THE FLIGHTS TO WEST COAST AMERICA COST?
One of the most important expenses to consider is the flights cost to the West Coast. There are three main airports to fly to on the West Coast. These are Los Angeles, San Francisco and Las Vegas.
This three cities are quite far from each other, so before buying flights to the West Coast I recommend you plan your itinerary. For this, we have written this guide to planning the best travel itinerary to the West Coast, according to your preferences.
If you don't have too much time, I recommend you not to take a round-trip flight, since on a one-way tour you will have the opportunity to discover many more interesting places.
In our case, we took a flight from New York to Las Vegas and a return flight from San Francisco to New York.
New York – Las Vegas flight cost = € 245 per person
San Francisco – New York flight cost = € 220 per person
Obviously, the price of the flights will depend entirely on the place where you start, but from my experience I recommend you book with approximately three months in advance, since it is usually when statistically flights are cheaper.
HOW MUCH DOES RENTING A CAR IN West Coast America COST?
The next expense we have to consider in our west coast US travel budget is the price of the rental car.
Public transport communications are not exactly the strength of the United States, especially in the West Coast. Public transport is almost nonexistent, so the best way to travel to the West Coast is by renting a car.
We rent a car for 10 days. The car rental price was € 380. In addition, the drop off-fee for returning the car in a different airport from the origin was € 45. Of course, we hired a full coverage insurance with a price of € 200 for 10 days. However, even if the travel budget for your US West Coast trip increases, do not skimp on the car insurance.
Total cost for transportation = € 725 (rental car for 10 days)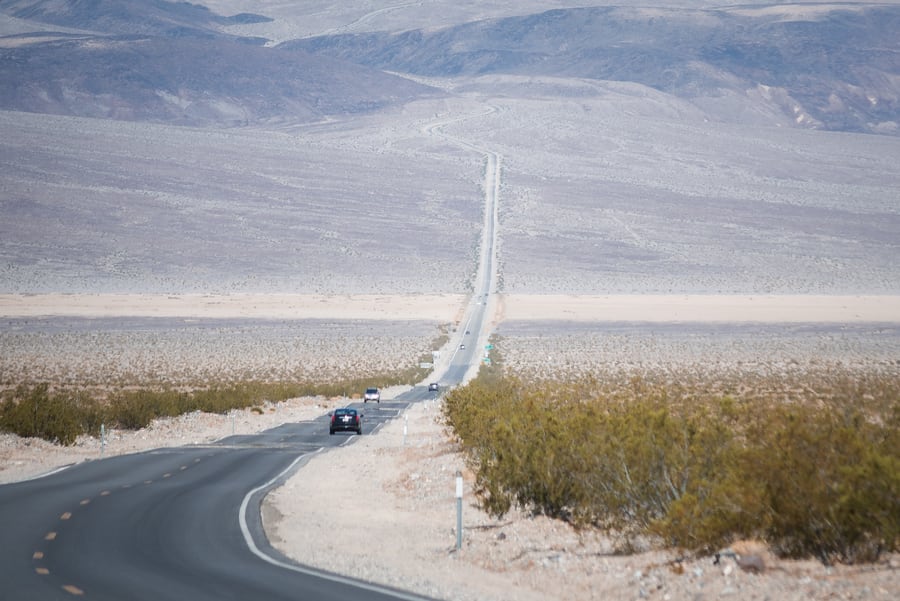 ADVICE FOR SAVING MONEY WITH CAR RENTAL
I take this opportunity to recommend that you NEVER HIRE THE INSURANCE THROUGH A RENTAL CAR SEARCHER. Book it directly with the company to which you rent the car once you are in your destination.
It is true that car rental searchers offer considerably better prices than the own rental car companies. However, the insurance provided by the search engines is not the same and in case of an accident, you will have more problems claiming the funds to this "third insurance company" hired by the generic rental car searchers.
In short: hire the car in the search engine to get the cheapest car and get the insurance directly at the counter when you go to pick up the rental car.
HOW MUCH DOES GASOLINE COST ON THE WEST COAST US?
Although it is true that the gas is more expensive in the West Coast than in the rest of the United States, if we compare with countries that are not oil producers (as Spain for example) the price of the gasoline is quite cheap. This will help to have a lower US west coast budget than if we compare it with other countries.
On our 10-day West Coast trip, we drove more than 2.400 miles and spent just $ 173 on gasoline (€ 150).
Total cost for gasoline = € 150 (4,000 km)
HOW MUCH DOES THE US VISA COST?
If you are from Spain or one of these countries, you do not need a visa to visit the United States, but a travel authorization called "ESTA".
The price of the ESTA is $ 17, but be careful as there are many unofficial websites shown in the first results on Google search charging more than three times its price.
The only official website where you can process your ESTA is this one.
Total cost for the ESTA = € 15 / person
HOW MUCH DOES THE TRAVEL INSURANCE FOR THE UNITED STATES COST?
Living in the USA, I know how important it is to have a good travel insurance in the United States. The healthcare cost in this country is huge and if unfortunately you have to be hospitalized and you do not have insurance, the bill may be over $ 10,000.
Although I always recommend hiring a good travel insurance wherever you go, for the US it is recommended to have an insurance with an extraordinary coverage (never consider taking anything that covers below $ 30,000).
The best insurance we found for the United States, thanks to its great coverage at a very affordable price is MONDO, since it has a medical coverage of $ 100,000.
The price of the travel insurance for West Coast America was € 22.77. However, you can get  it cheaper as we have a discount for our readers.

Total cost for travel insurance = 0.95 x 22.77 = € 22 / person
ACCOMMODATION COST FOR WEST COAST AMERICA – HOTELS AND CAMPGROUNDS
Depending on your preferences, accommodation on the West Coast will make your trip quite cheap or very expensive.
Keep in mind that the price of a room in a motel on the West Coast for two people will be around € 150. If it is a hotel, approximately € 250.
However, camping is very cheap and the West Coast is the paradise of those camping lovers. You can pitch your tent overlooking amazing natural parks, and only for about € 20.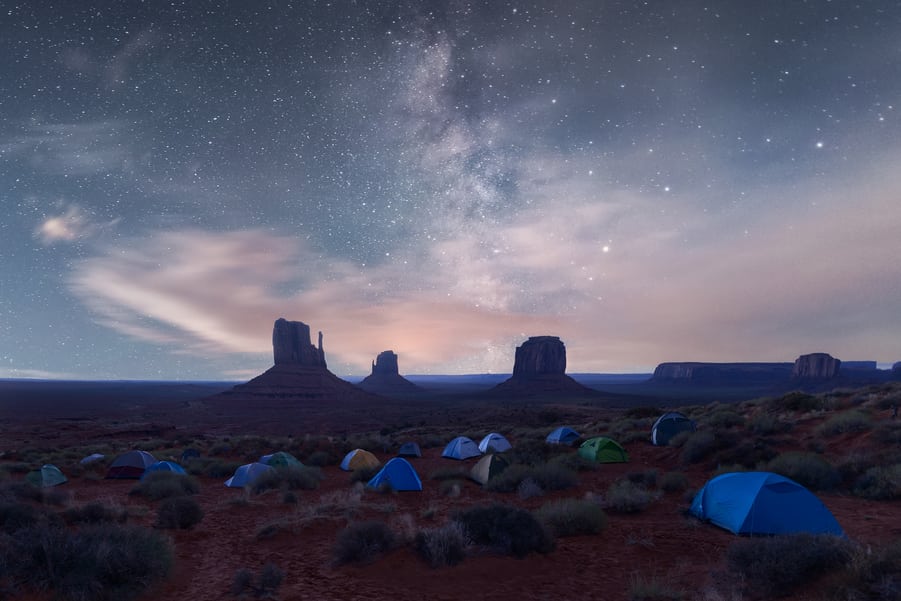 Sometimes camping is free, since in the United States there are several free campsites, even if you travel in caravan. If you want to find a free campsite, we suggest you give aa look at this website.
We only camped during our trip: some paid camping inside national parks, and others free. In total we spent $ 75.
Total cost for accommodation = € 32 / person
Here you will find the best accommodations for the West Coast.
HOW MUCH DOES IT COST TO EAT IN THE WEST COAST?
This point, like the accommodation, can make your trip to West Coast USA quite cheap or very expensive. It is important to consider this in order to prepare the budget for your West Coast America trip.
If you want to eat in good restaurants, the price will be 15 – 20 $ for breakfast, 20 – 30 $ for lunch or dinner per person.
However, there are two ways to spend very little on food. One is eating fast food as it is the cheapest option in the United States  and for $ 5 you can have breakfast, lunch or dinner, or the option that I recommend, cooking your own food.
If you are going to camp, I suggest you take a jetboil like the one we recommend in this post to pack an adventure backpack. Buy groceries when you arrive on the West Coast USA and cook during your trip.
We made a food purchase upon our arrival in Las Vegas, spending $ 185. Also, one day we enjoyed a breakfast buffet at The Majestic Yosemite Hotel for $ 24 per person.
Total expenses in diets = € 100 / person
TOURS AND ACTIVITIES
In addition to the flights and the car rental, where we spent the most during our trip to the West Coast was in tours and different activities. What you spend on activities along the West Coast will depend entirely on your itinerary.
In our case, the first expense we made was to buy the annual  America the Beautiful pass, so we could get free access to all the national parks and some state parks. The price was $ 85. Once you have planned your West Coast itinerary, check if it is cheaper to get independent tickets or the annual pass. Here is a list of all the recreation areas which visit is included with the pass. Of course, it helped us to have a lower budget for West Coast US.
Other expenses during our trip were, for example, the Antelope Canyon tours. First, we made the Upper Antelope Canyon. Dani paid for the photo tour $ 130 and I took the standard one for $ 74. Then we made the Lower Antelope Canyon together at a price of $ 27 per person.
Finally, we also considered to fly over the Grand Canyon by plane, with a price of $ 150 per person. This tour made the US West Coast trip a bit more expensive, but it was worth it.
Total activities expenses = € 270 / person
Cost for a 10-day West Coast road trip = € 880 + FLIGHTS

---
– OTHER POSTS OF THE WEST COAST AMERICA COLLECTION –
Don't miss out...